Like a lot of other people, I subscribed to Disney+ with the launch of Peter Jackson's Beatles' documentary "Get Back" about a year ago.
Since then, the streaming service did what many thought was impossible — catch and pass Netflix, which had a ten year head start, as the streamer with the most subscribers. The Disney tally is currently calculated at over 221 million subscribers worldwide.
While Netflix's number continues to slide, Disney+ is likely to continue to rise after the muscle and promotion behind Disney+ Day, Thursday, September 8. The media company is also offering a special promotion, inviting new and returning subscribers, in Canada and the US, to re-up for one month for $1.99. The offer is good until Sept. 19. Other perks, including early Disney theme parks entry, is also on offer. More details here.
If you weren't already aware that Disney is the home now of Marvel, Star Wars, Pixar, Nat Geo, The Simpsons, Fox and even The Muppets, you will be soon. New offerings are comin' atcha on all of these platforms all day long.
Even Dancing With the Stars is now a Disney+ exclusive. Season 31 premieres on the streaming service Sept. 19, as announced Thursday morning, Disney+ Day, on Good Morning America — another Disney-owned franchise.
Just remember, as Walt Disney used to say, "It all started with a mouse."
There is also a surprising Canadian connection to this Disney+ Day. One of today's offerings is a new episode of She Hulk: Attorney at Law, a new Marvel superhero series which started in August. It stars Saskatchewan native Tatiana Maslany as a lawyer who turns into a 6-foot-7 She Hulk.  Mark Ruffalo is back as Bruce Banner—The Hulk.
Another Canadian, Vancouver-born Hayden Christensen, is featured in the Disney+ Day entry, "Obi Wan Knobi: A Jedi's Return." The documentary looks at the making of the recent Star Wars spinoff Obi Wan Kenobi series starring Ewan McGregor.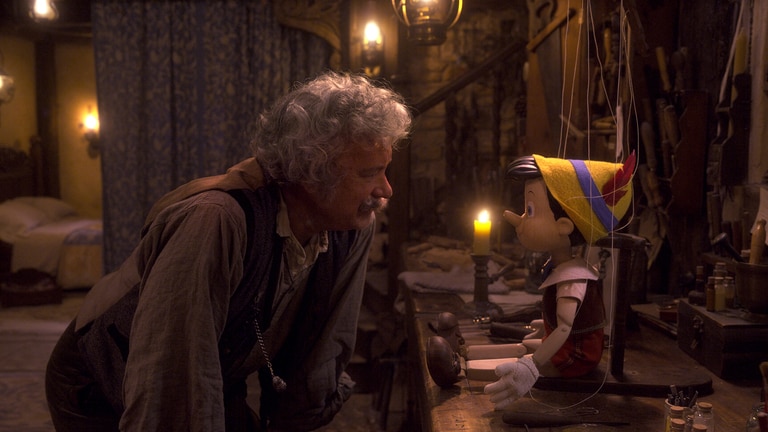 There is also a Canadian connection to "Pinocchio," the new live-action reboot of the classic Disney animated feature from 1940. Tom Hanks stars a Geppetto with the lad who plays the young Mark Critch on CBC's Son of a Critch, Benjamin Evan Ainsworth, voicing the wooden puppet. Joseph Gordon Levitt is the voice of Jiminy Cricket.  A new animated version of "Pinocchio," starring Obi Wan's MacGregor as Jiminy Cricket, comes later this year from director Guillermo del Toro.
Marvel Studios' also premieres "Thor: Love and Thunder" Thursday with the God of Thunder (Chris Hemsworth) battling Gorr the God Butcher (Christian Bale) who is trying to wipe out all the gods. Great Zeus! Natalie Portman also stars. There's also, "The Making of Thor: Love and Thunder" with the cast and crew sitting around getting hammered (get it?).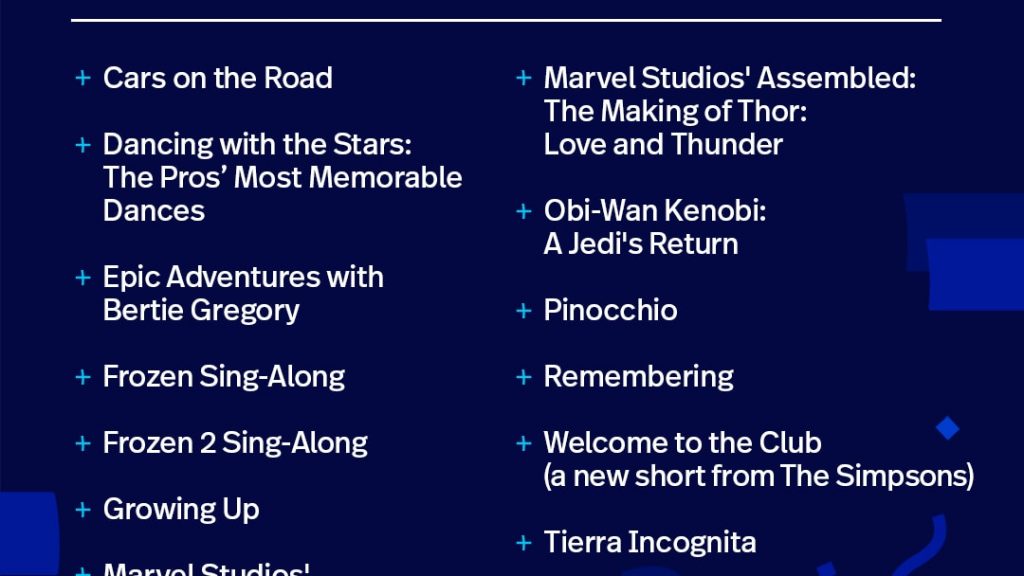 Cars on the Road is Thursday's Disney-Pixar premiere. Thee new series takes up where the "Cars" animated feature films left off, with Owen Wilson back as the voice of Lightning McQueen and a rusty ol' truck voiced by Larry the Cable Guy.
Nat Geo is also a Disney+ brand. Their Thursday premiere features 29-year-old National Geographic Explorer Bertie Gregory as he hangs off cliffs and repells down mountains in the Disney+ original series Epic Adventures with Bertie Gregory.
Disney+ Day also features a new short from The Simpsons entitled, "Welcome to the Club." Hear my report on this with Rick Zamperin on CHML's Good Morning Hamilton by following this link.