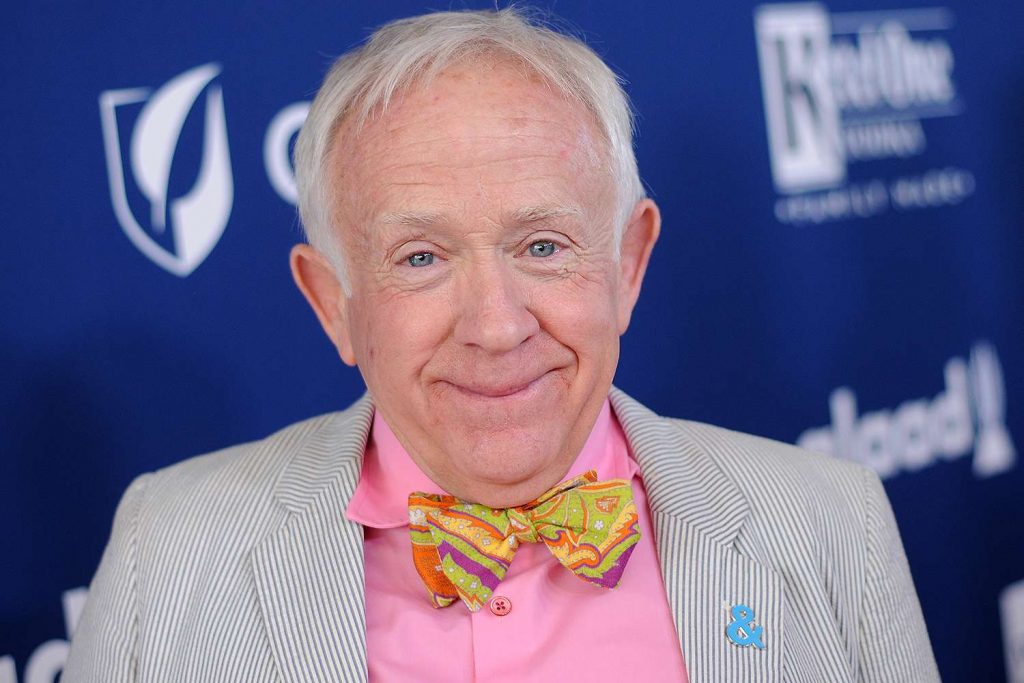 Relatively late in life, Leslie Jordan became one of those people you're always happy to see on TV. News of the death of the 67-year-old following a car accident felt like a career cut short in its prime.
The truth is that the diminutive southerner always worked, amassing 134 International Movie Database (IMDb) acting credits. Until recent years, these were mainly in supporting roles in a career that stretched back to The Fall Guy, Newhart, Night Court, and Pee-wee's Playhouse.
"I've always been the funny guy that came in with a zinger," Jordan told reporters gathered at a Los Angeles hotel in 2018 at a Television Critics Association press tour session. "That was my job from the day I got here in 1982 with $1,200 that my mother pinned into my underpants on a Greyhound bus."
That Fox network session was for The Cool Kids (2018-19), a one-season wonder co-created by Charlie Day (It's Always Sunny in Philadelphia). The series co-starred TV veterans David Allan Grier, Vicki Lawrence and Martin Mull who joined Jordan as four frisky "cool kids" at a retirement home.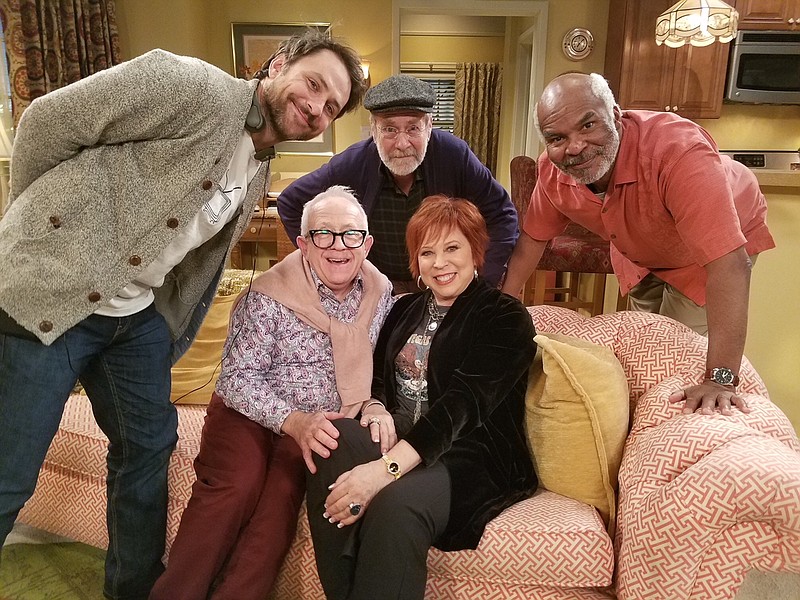 Jordan played older than his 63 years at the time and, as he did on Will & Grace before that and Call Me Kat these past three seasons, he stole every scene. Tributes from his co-stars on both of those shows trended on social media in the wake of his sudden death October 24.
"Knowing that he has left the world at the height of both his professional and personal life is the only solace one can have today," commented Jordan's agent David Shaul.
Jordan was grateful at that Fox press session for finally landing a starring role on The Cool Kids.
"To be one of the four," he said, not once but twice. "I think the beautiful part about this series is, even though it's about old people, you have an aging gay man, you have an aging African American, you have an aging straight white hippie, and you have a woman of a certain age, but it's not really about that. It's about friendship.  It's about bonding together and doing these outrageous things. And most importantly, it's silly."
The transcript from that Cool Kids session is one of those rare gifts to obit writers where answers given all seem tailor-made for when the time comes to pay tribute to a career. One veteran TCA member asked Jordan if, when he arrived in Hollywood in 1982, people saw it as "a bizarre mission" that would never work in terms of him ever becoming a TV star.
"Well, first of all, I had a huge mustache, and I didn't want anybody to know I was gay," said the Tennessee native. "And I had an acting teacher that said, 'Come here, honey. Come here.' And she said, 'Whatever it is that you are hiding or whatever is going to be your selling point.'"
Jordan eventually took the hint. On Will & Grace, he played Karen's sexually ambiguous, socialite rival Beverly Leslie. The role won him an Emmy in 2006.
Among his many other TV credits include roles on Murphy Brown, Lois & Clark: The New Adventures of Superman, Star Trek: Voyager, Caroline in the City, Reba, Boston Public, Boston Legal, Nash Bridges, American Horror Story, and Hearts Afire.
He felt that the role on The Cool Kids was "the closest character I've ever played to me. And you think, 'Well, how hard is that?' Hard. With all the internal homophobia, being raised in the Baptist church, baptized 14 times. Never did take."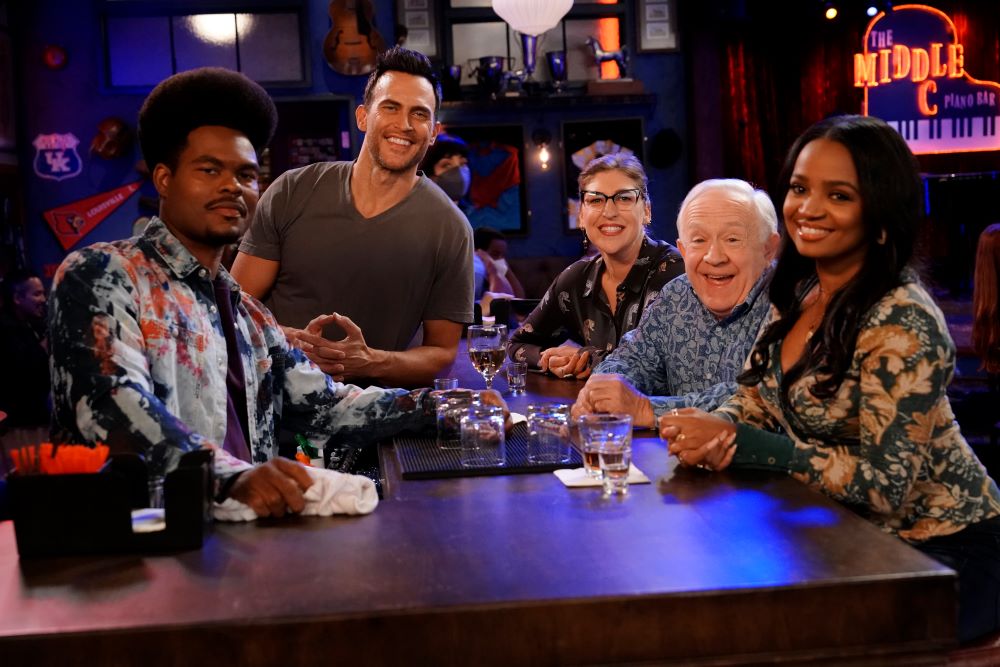 Jordan certainly struggled. Those early years in Hollywood found him battling drug and alcohol abuse and getting arrested several times. According to Wikipedia, he told talk show host Wendy Williams that he once shared a cell with Robert Downey, Jr., and when they both appeared together on an episode of Ally McBeal, Downey could not remember where they first met.
While he always worked, it took a while for Jordan to find real success on television. "I'm the king of failed pilots," he said at that Cool Kids session. "I used to apologize to the cast when they hired me because, over the years, I've done so, so many."
Charlie Day did not have Jordan in mind when he cast him in The Cool Kids but once he was recommended it all clicked for the producer. "Suddenly I couldn't see the part another way, and it changed everything." After the first table read, the writers just started working towards Jordan's and the other actors' true personalities. As Day explained it, "Who you are is fantastic, and the world needs to see it. So, we'll make that a character, and you can be you."
Who Jordan became in his last years, especially during the pandemic, was truly remarkable. He released a gospel album in 2021 titled, "Company's Comin'," and even sang a cut from the record during a guest appearance on The Masked Singer.
He also became an unlikely superstar on social media, seeing his number of followers on Instagram shoot up from 80,000 to 5.8 million.
People tuned in for free to watch Jordan do silly things like exercise with a back scratcher. As agent Shaul said, Jordan "provided an emotional sanctuary to the nation at one of its most difficult times. What he lacked in height he made up for in generosity and greatness as a son, brother, artist, comedian, partner, and human being."
Jordan saw it as just being silly, but also knew that silly had its place. He was one of the cool kids, in every sense.
At the Fox session, he even suggested that there were some cool things about getting old. He referenced Montreal-born model Dayle Haddon, still promoting anti-aging cosmetic products at 73.
"I read this wonderful article once by this model that I used to want to be," he said of Haddon. "She said in this article [that there are] three things that you need to grow old gracefully: curiosity, generosity, and kindness. And I think that, to me, sums it up."
It certainly sums up how he's being remembered by his peers:
My heart is broken. Leslie Jordan was one of the funniest people I ever had the pleasure of working with. Everyone who ever met him, loved him. There will never be anyone like him. A unique talent with an enormous, caring heart. You will be missed, my dear friend. 😔❤️ pic.twitter.com/RNKSamoES0

— Sean Hayes (@SeanHayes) October 24, 2022