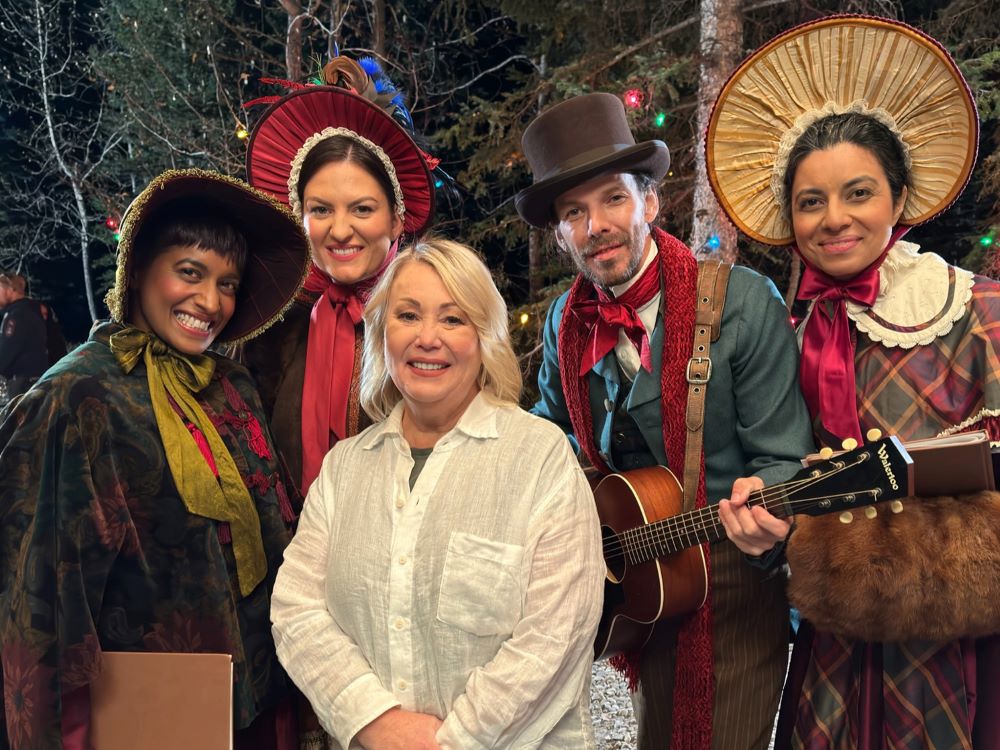 Some viewers can be forgiven if they thought they'd seen the last of JANN, Jann Arden's self-mocking sitcom. It has been a full year since the last episode of Season 3 aired, and there was nary a peep from CTV's promotional department last June when the 2022-2023 season was unveiled.
A nice surprise then to find that an hour-long Christmas-themed episode premieres Friday on CTV. "JANN Alone for the Holidays" reunited most of her sitcom cast for an hour of comedy and song. There are a couple of big-name special guests: Bryan Adams, who sings an original holiday tune, and Michael Bublé, a previous JANN visitor who phones in a brief cameo on this special episode.
Over the course of 22 episodes, Arden has shown herself to be incredibly game when it comes to taking the mickey out of herself. There are more slapstick elements in this new special, but what adds to the enjoyment is that Arden just seems to be having a hell of a lot of fun.
The premise has her stranded at her Calgary home for Christmas. Seems everybody has had enough of the narcissistic, fame-starved former star Arden plays, even if, this year, she just wants to be Jann-ta. The only one still on the scene is her assistant Trey, played by Tenai Williams, who is bummed he has to share Jann's house over the holidays when her concert tour gets canceled.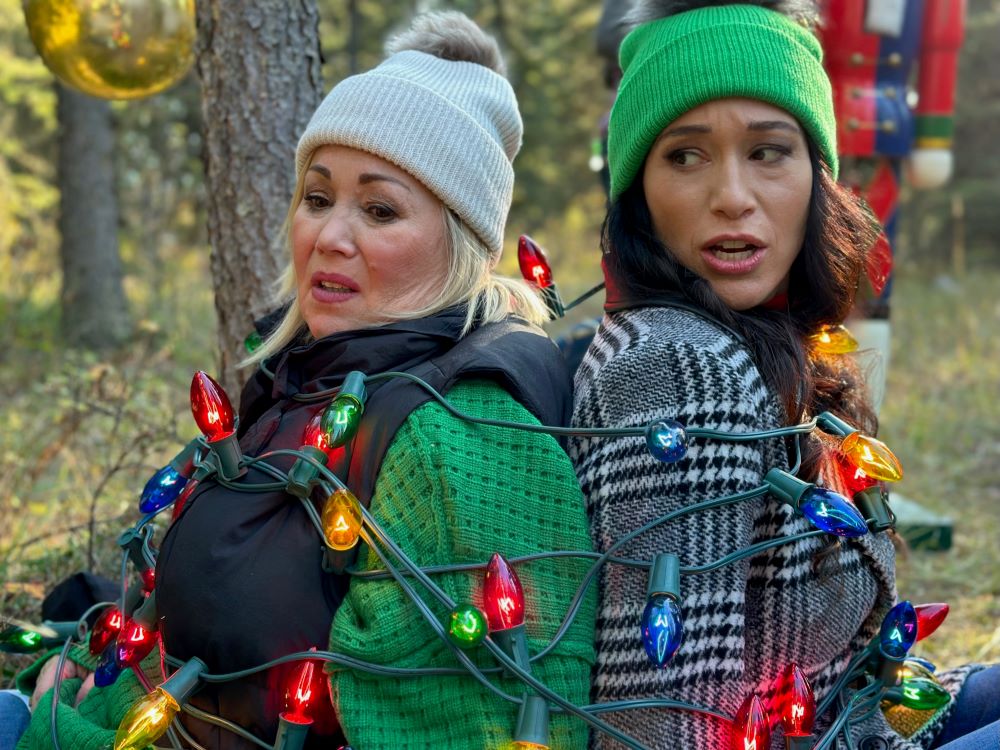 Most others in her sitcom life do come back over the next 40 minutes, including Alexa Rose Steele as Jann's eldest niece Charley. Missing is Zoie Palmer who played Jann's sister Max and Patrick Gilmore who plays Max's husband Dave. They are away for Christmas, it is explained, and that works here, allowing Jann to be more hammered on the professional front.
Off the top, there is the requisite bitchy scene with her new manager, Cale (Elena Juatco). Next, her old manager, Todd (Jason Blicker) books her into a PBS-like holiday telethon. This is where Adams has his turn in the spotlight, with Arden all Lucy Ricardo in the background, trying to crash his act. The whole bit looks underwritten and improvised and it works because seeing Arden be this playfully whacky is what sold this show in the first place.
There's a scene where Jann and her girlfriend Cynthia (Sharon Taylor) goof around with an outdoor, Christmas-themed photo shoot. Another scene finds Jann in the kitchen with her mom Nora (Deborah Grover). Both of these scenes seem pretty much made up on the spot. Much gingerbread was harmed in the second one.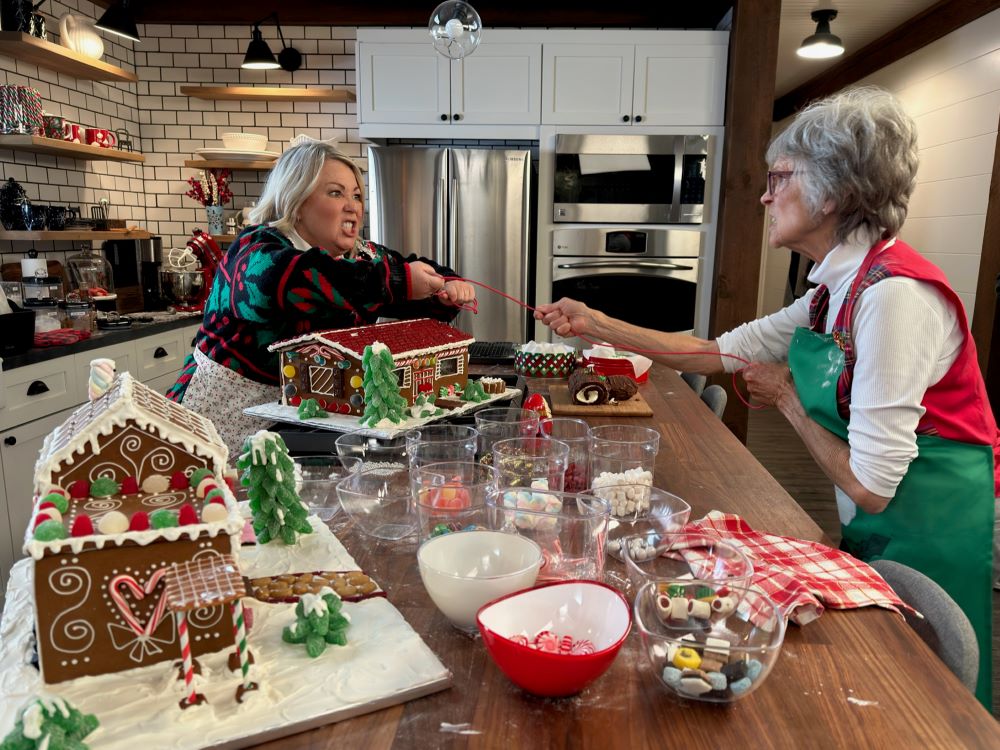 At this point, I found myself missing Dave Foley. Twenty years ago, in 2002, CBC aired "The True Meaning of Christmas Specials," a hilarious romp that would get beaten with a Woke stick today. Arden was one of Foley's guests and the two of them really clicked. Foley's special, however, also featured an all-star cast of sketch players, including Mike Myers, Dave Thomas and Joe Flaherty from SCTV. That kind of comedy star power tends to take things up a notch. Any one of them would have been welcome on this special.
Still, there are plenty of songs, including standards such as "I'll Be Home for Christmas," beautifully sung with carolers, and "It's Beginning to Look a Lot Like Christmas." And it does, with Arden back in the family.
"JANN: Alone for the Holidays" premieres Friday, Dec. 9 at 9 p.m. ET/PT on CTV, CTV.ca, and the CTV app.