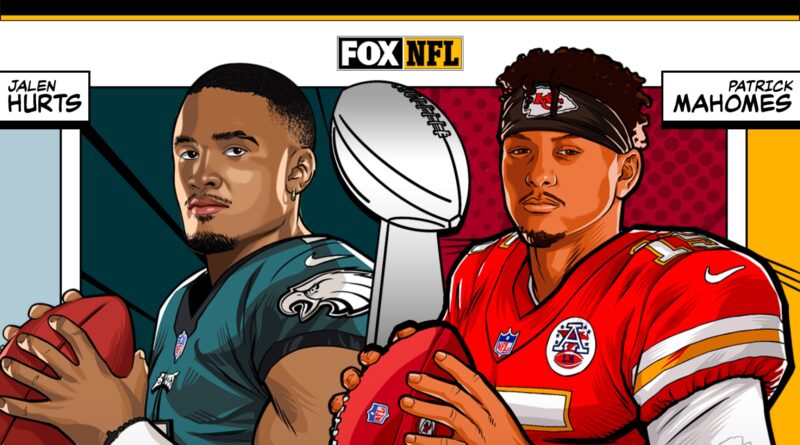 Some advertisers are paying over US$7 million for 30-second spots on Fox's February 12 broadcast of Super Bowl LVII. That's a record haul for television's biggest draw which will once again flirt with the 100 million viewer mark.
Not bad considering the top shows in their timeslots most nights in the United States barely draw over three or four million viewers.
There are, however, other things on TV this month of February. We've started listing them below, but, as always, check back often as this calendar page will be updated throughout the month.
UPDATED FEB. 27:
WED/FEB 1
The Ark (Syfy). This new series from Dean Devlin is set 100 years in the future as earthlings scramble to colonize other planets. One ship, however, has a boo-boo on the way to Planet X leaving a handful of seed-carrying crew members… Lost!
The Great British Baking Show: The Professionals (Netflix). Airing as Bake Off: The Professionals since 2016 in The UK, this series features two-member teams of pro bakers competing for all the dough. They hope to get a rise out of the judges.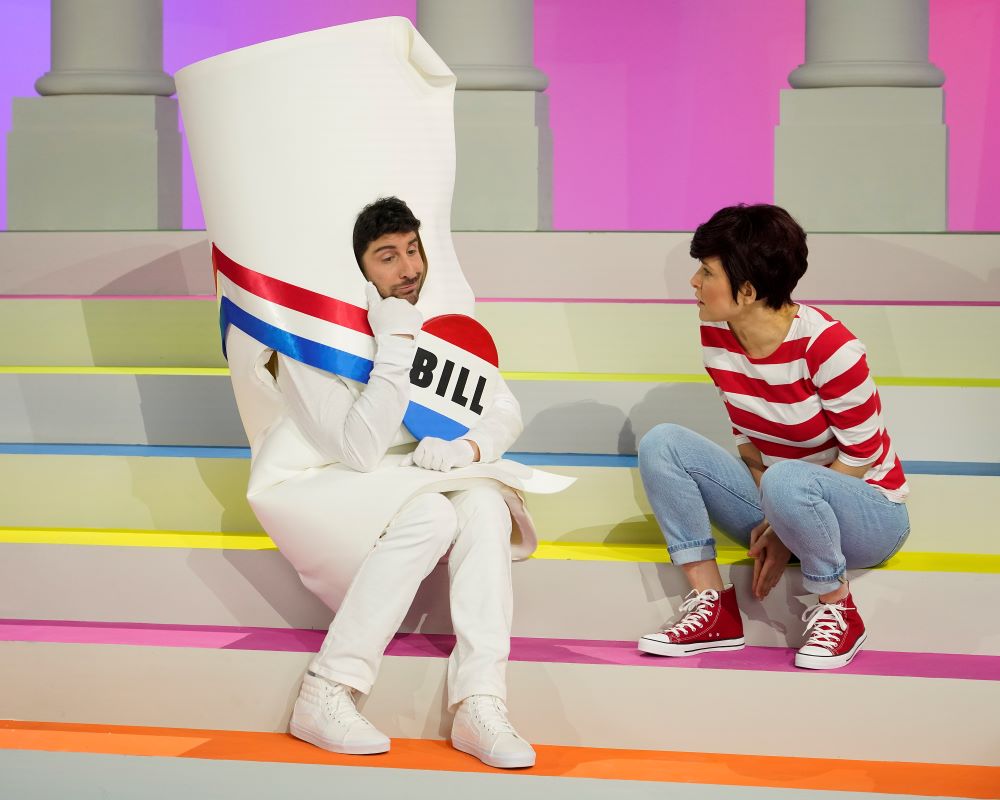 Schoolhouse Rock! 50th Anniversary Singalong (ABC). For those who like to rock and do math, we salute you. Schoolhouse Rock began as a series of animated, educational interstitials that appeared during ABC's Saturday Morning cartoon shows in 1973. The idea began when an ad executive noticed his young son struggled with math but knew the lyrics to Rolling Stone songs. The idea was nurtured at ABC by young executive (and future Disney CEO) Michael Eisner and further encouraged by animation master Chuck Jones. "Conjunction Junction" and "I'm Just a Bill" were two memorable songs from the series, which ran for a decade and resurfaced in later years. These are all things you will not learn from this ABC singalong series, which is hosted by Ryan Seacrest and features musical performances by Ne-Yo, Retta, Black Eyed Peas, The Muppets, Fortune Feimster, Jason Biggs (singing, "I'm Just a Bill," above), Kal Penn and others.
THURS/FEB 2
Dionne Warwick: Don't Make Me Over (HBO Max). The 82-year-old singer is one of the most charted female vocalists of all time. In the '60s, she fought off the British Invasion with a string of hits mainly written by Burt Bacharach and Hal David. She once warned them, "Don't make me over!" and they turned that into a hit song. Bacharach takes part in this documentary special as does Bill Clinton, Clive Davis, Elton John, Gladys Knight, Gloria Estefan, Quincy Jones, Smokey Robinson, Snoop Dogg and Warwick herself.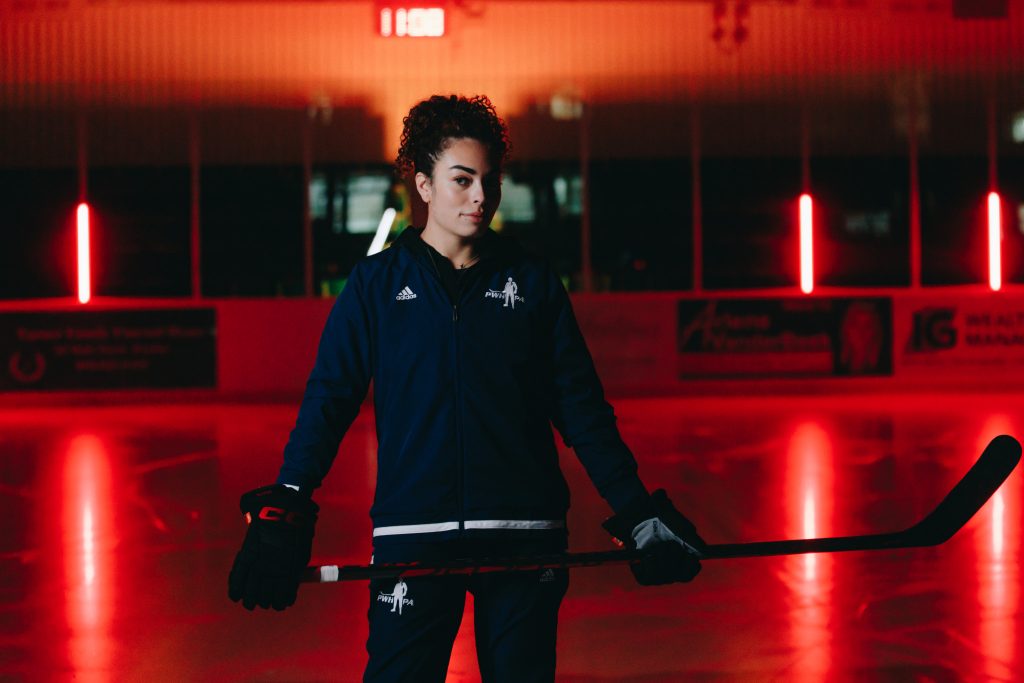 "Black Ice" (Crave). This Crave Original looks at an often abused and targeted group –Black hockey players. Akim Aliu, Sarah Nurse, Saroya Tinker, Mark Connors, Wayne Simmonds and P.K. Subban all provide insight. Directed by Hubert Davis and executive produced by LeBron James, Drake and Maverick Carter.
FRI/FEB 3
Dear Edward (AppleTV+). Colin O'Brien plays a 12-year-old boy who is the sole survivor of a commercial plane crash Connie Britton also stars. The 10-episode series is created by Jason Katims (Friday Night Lights).
True Spirit (Netflix). Based on the true story about Jessica Watson, a 16-year-old Australian who set out to become the youngest person ever to sail solo non-stop around the world — without her cell phone!
The Other Two (Crave; HBO Max). An aspiring actor, Cary (Drew Tarver), and his sister Brooke (Heléne Yorke), a former professional dancer, both have their noses out of joint after their 13-year-old kid brother suddenly becomes a big shot Internet star. Molly Shannon is also part of the cast in this series created and written by a couple of former SNL head writers. Seasons 1 and 2 now available on Crave.
SUN/FEB 5
65th Grammy Awards (Citytv; CBS). Scheduled performers include 25-time Grammy winner Stevie Wonder, Grammy Legend Smokey Robinson and eight-time Grammy winner Chris Stapleton as well as Bad Bunny, Mary J. Blige, Brandi Carlile, Luke Combs, Steve Lacy, Lizzo, Kim Petras, Sam Smith and Harry Styles. Shania Twain is among the presenters. The "In Memoriam" segment will feature Kacey Musgraves performing "Coal Miner's Daughter" in a tribute to Loretta Lynn. Sheryl Crow, Mick Fleetwood and Bonnie Raitt will honour Christine McVie with "Songbird." Trevor Noah hosts live from Los Angeles.
TUES/FEB 7
"All That Breathes" (Crave; HBO). This Oscar nominated documentary is about two brothers who have devoted their lives to protecting the black kite, a majestic hawk they see as essential to the ecosystem of New Delhi. The birds have been falling from the skies there at an alarming rate. The "kite brothers" care for the birds in their makeshift avian basement hospital, offering a mesmerizing chronicle of inter-species coexistence.
WED/FEB 8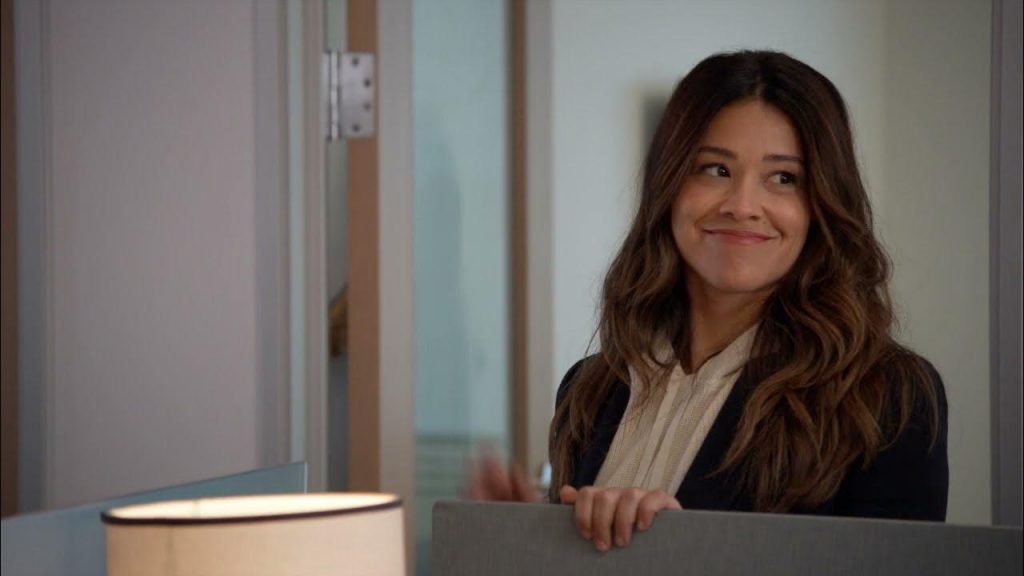 Not Dead Yet (ABC). Gina Rodriguez (Jane The Virgin) stars as a newly single woman who tries to re-boot her life at a newspaper (good luck with that!). She's handed a dead-end assignment: obituary writer. Soon she's seeing dead people. Co-starring are a couple of funny Canadians, Hannah Simone (New Girl) and Lauren Ash (Superstore). Launches with back-to-back episodes.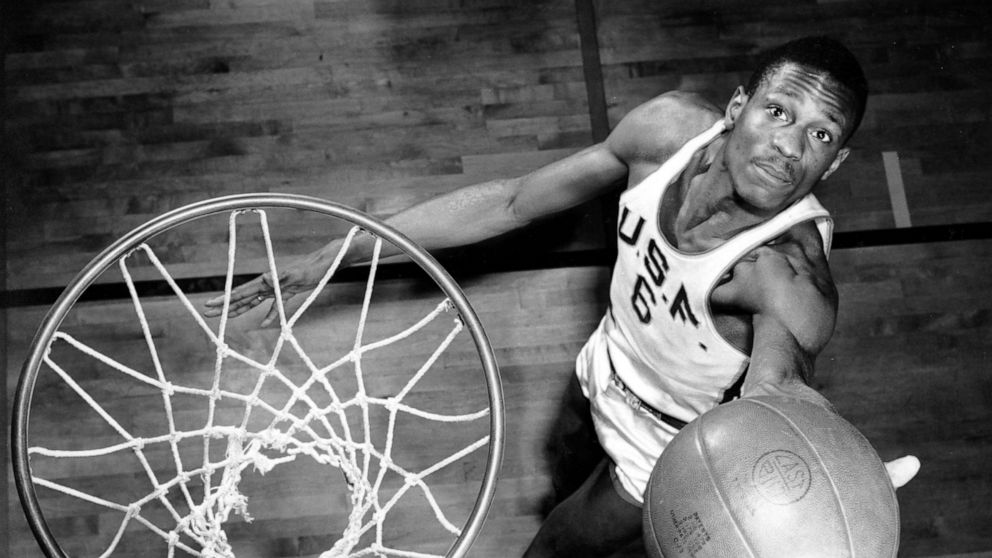 Bill Russell: Legend (Netflix). The famed Boston Celtics centre, who died last July at 88, had more championship rings than fingers. Eleven — that ties him in pro sports with Henri Richard of the Montreal Canadiens. This documentary tells the remarkable story of not only an NBA superstar but a civil rights icon who pioneered NBA boycotts and marched with Martin Luther King Jr.
FRI/FEB 10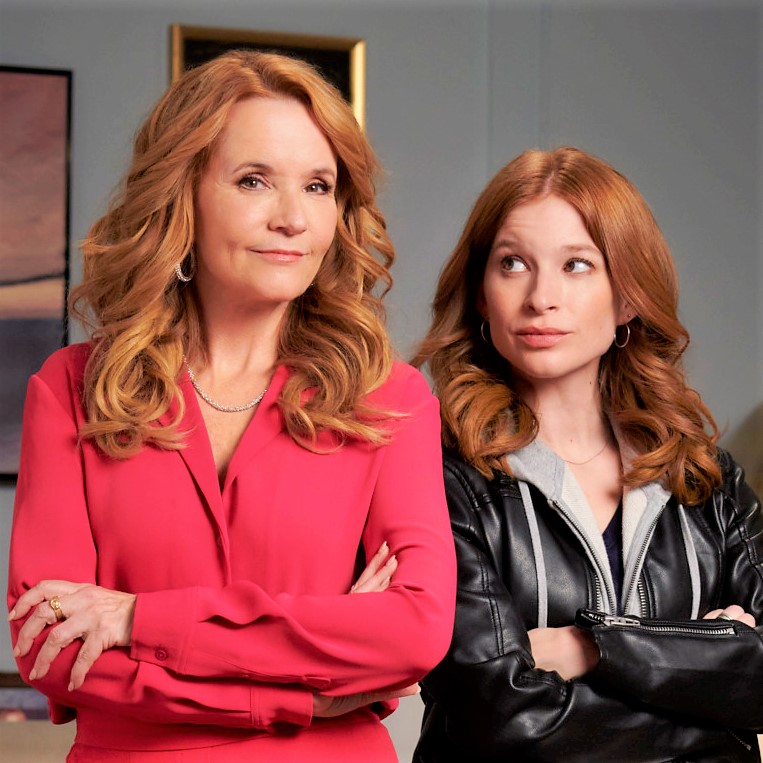 The Spencer Sisters (CTV). Lea Thompson (Back to the Future) plays a mystery novelist mom. Stacey Farber (Degrassi: The Next Generation) plays a frustrated ex-cop. Together they're known as The Spencer Sisters, crime fighting sleuths working the mean streets of Winnipeg. (Well, that's where the series was produced anyways.) Check out my conversation with the two actresses, posting soon at brioux.tv: the podcast.
Somebody I Used to Know (Prime Video). Alison Brie (Community; GLOW), who co-wrote the script, plays a TV producer who returns to her hometown after a setback to find herself. What she finds instead is that her ex-crush is now engaged and about to be married. Kiersey Clemons, Jay Ellis, Danny Pudi, Sam Richardson, Haley Joel Osment, Amy Sedaris and Julie Hagerty also star. Dave Franco directs.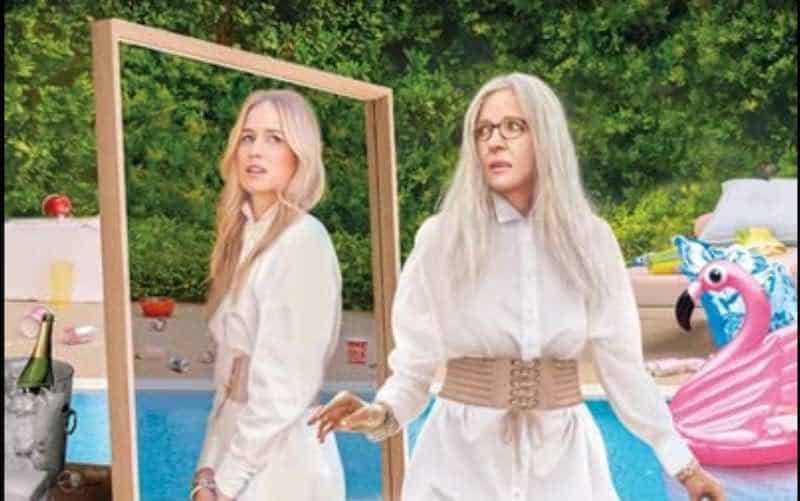 "Mack & Rita" (Crave; Starz). Remember movies like "13 to 30"? Here's one where a 30-year-old (played by Elizabeth Lail) turns into her future self at 70 (played by Diane Keaton). Dustin Milligan plays Mack's dog-sitter and Rita's love interest.
Your Place or Mine (Netflix). Reese Witherspoon and Ashton Kutcher star as Debbie and Peter — best friends and total opposites. She craves routine with her son in LA; he thrives on change in NY. When they swap houses and lives for a week it leads to romantic complications and, in true rom-com tradition, back to each other. Is it too late?
SAT/FEB 11
Marc Maron: From Bleak to Dark (Crave; HBO). This is the acerbic podcaster/comedian's first HBO comedy special, filmed in front of a live audience in New York City. Topics range from the death of his partner in 2020 to the superiority of cats over children.
SUN/FEB 12
Super Bowl LVII (CTV; Fox). Philly vs. KC. plus about 60 gambling commercials.
Next Level Chef (Fox). Airing immediately following the Super Bowl game. Gordon Ramsay takes things to the next level. I'm not sure what that means.
TUES/FEB 14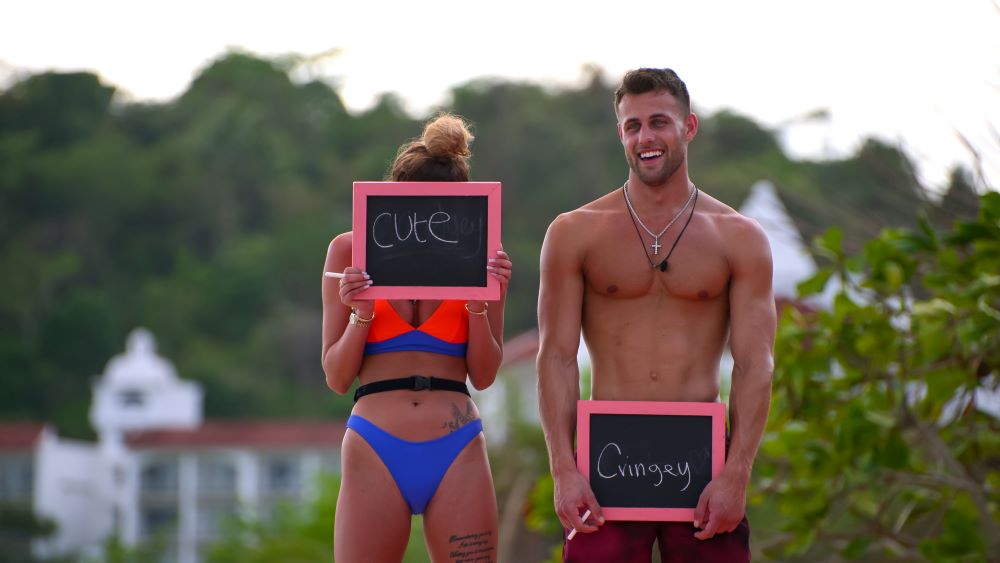 Perfect Match (Netflix). Celebrate Valentine's Day by staying home and watching TV! Think of the money you'll save on dinner and flowers by watching cast members from previous reality shows such as The Circle, The Mole, Love is Blind and The Ultimatum make goo-goo eyes at one another.
THURS/FEB 16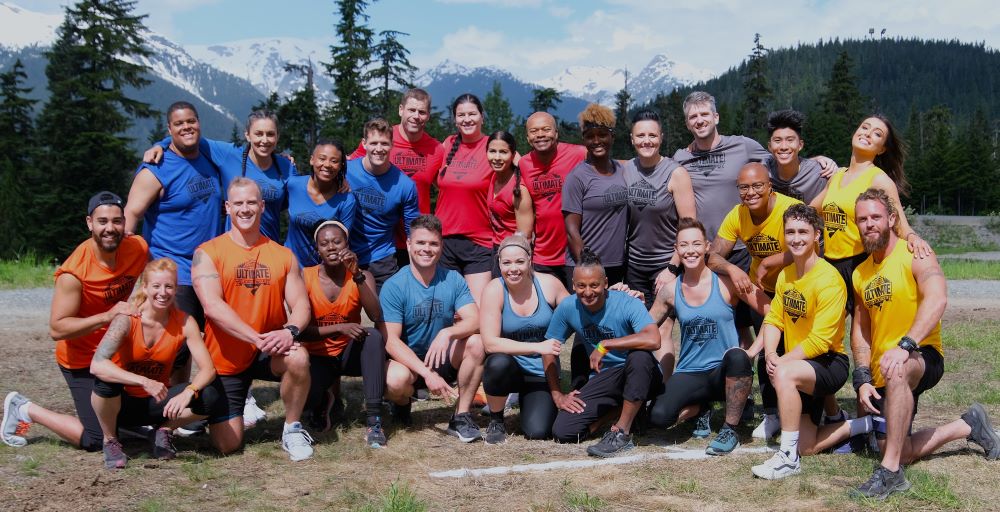 Canada's Ultimate Challenge (CBC) This competition series finds six iconic Canadian athletes each coaching four players through a grueling series of challenges held across the nation. Nothing as challenging as trying to cross Bovaird at rush hour in Brampton — that would be madness. Mentors include sprinter Donovan Bailey, six-time Olympic medalist Clara Hughes and NFL Super Bowl champion Luke Wilson. The winning team will go to the Olympic Games in Paris in 2024 to cheer on Canadian athletes.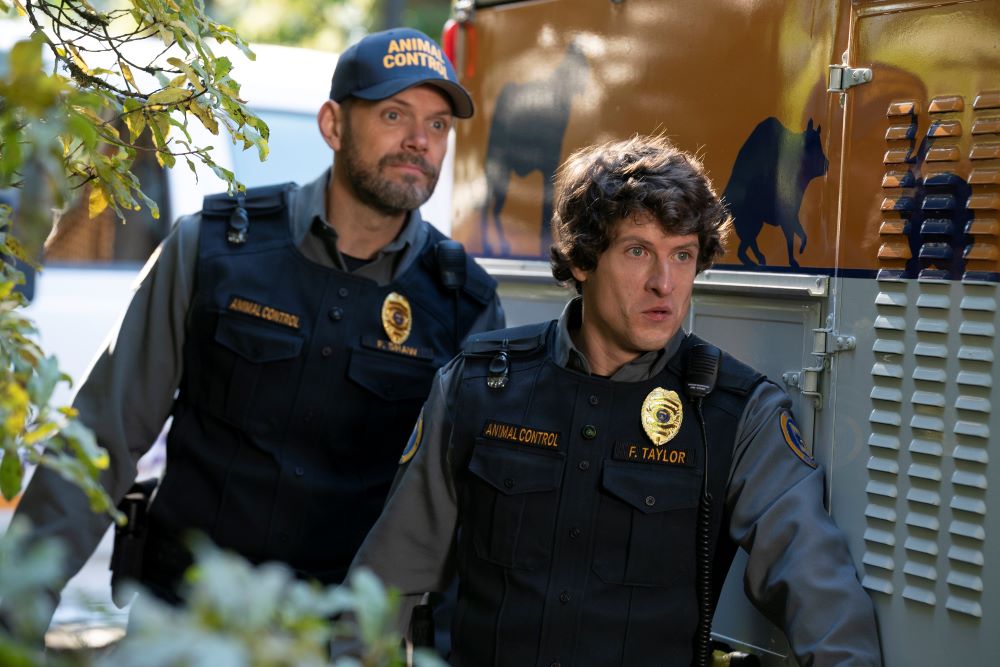 Animal Control (Fox). As animal control officer Frank Shaw, Joel McHale welcomes new rookie employee Fred "Shrewd" Taylor (Michael Rowland). Together they wrestle pythons, get kicked in the nuts by kangaroos and other hilarious animal antics.
Returning: Star Trek: Picard (Paramount+). Set phasers for stun as the third and final season of the Picard reboot boldly goes back to the roots of the original series. SIr Patrick Stewart is joined by most of his original cast mates, including Michael Dorn, LeVar Burton, Jonathan Frakes, Marina Sirtis, Gates McFadden, and Brent Spiner. Jeri Ryan and Michelle Hurd are also back in uniform.
FRI/FEB. 17
Thunder Bay (Crave). This four-part docuseries is based on a CANADALAND podcast. The series follows Anishinaabe journalist Ryan McMahon as he investigates the deaths of numerous Indigenous people in Thunder Bay, Ontario, where hate crimes and homicides are at a disproportionate high compared to other Canadian cities. Among those on the hot seat are members of the Thunder Bay Police Service.
Sharper (AppleTV+). New York billionaires, beware: a group of con artists are comin' 'atcha in this feature from director Benjamin Caron. Sebastian Stan, Julianne Moore, John Lithgow, Justice Smith, and Briana Middleton star.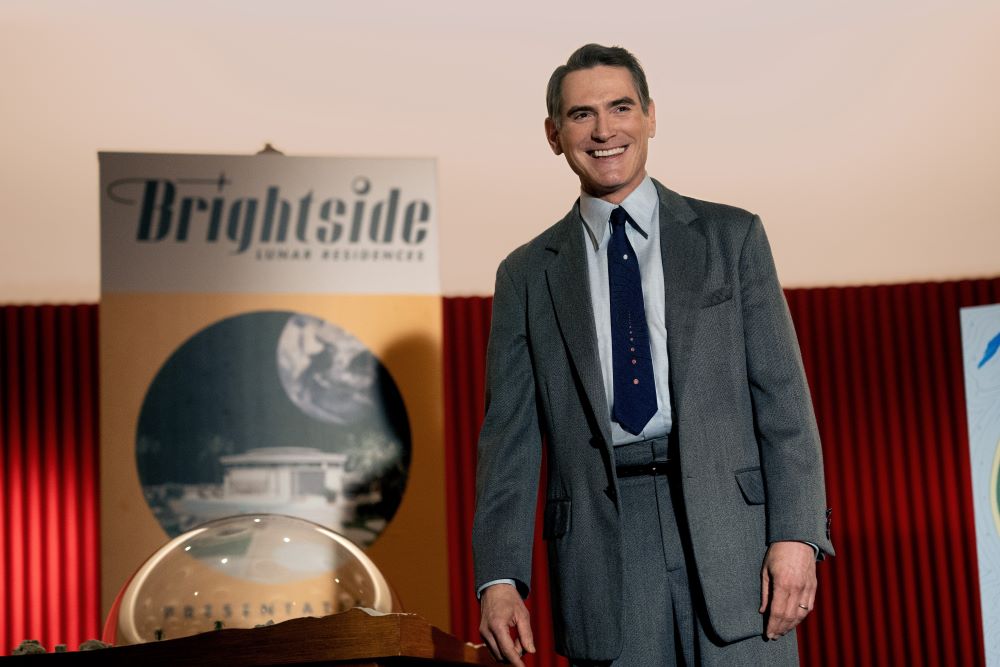 Hello Tomorrow (AppleTV+). Set in the retro-future, this drama stars Billy Crudup as a traveling salesman selling timeshares on the moon. The series looks and feels like it was set in the '50s except for all the wonky robots and hovering Studebakers. Think The Jetsons meets Mad Men with a little WandaVision thrown in. Featuring Hank Azaria and Haneefah Wood as part of the sales team as well as Canadians Alison Pill and Dewshane Williams. Co-written and co-created by another Canadian, Amit Bhalla, as well as Lucas Jansen.
SUN/FEB 19
Returning: American Idol (ABC; Citytv). Luke Bryan, Katy Perry, and Lionel Richie return, along with host Ryan Seacrest, for the 21st season of this series.
Also Returning: Magnum, P.I. (NBC). Season five was made possible when NBC said Aloha to this CBS castoff.
WED/FEB 22
Returning: Snowfall (FX).
THURS/FEB 23
Returning: Bel-Air (Peacock). Former Fresh Prince of Bel-Air regular Tatyana Ali joins the sort of reboot in Season 2. Launches with three episodes, then one-a-week.
FRI/FEB 24
Push (CBC). Welcome to the world of the "Wheelie Peeps," friends and wheelchair users determined to show the world they are not defined by their lack of mobility. Front and centre is Benveet "Bean" Gill, who created and stars in this eight-episode series.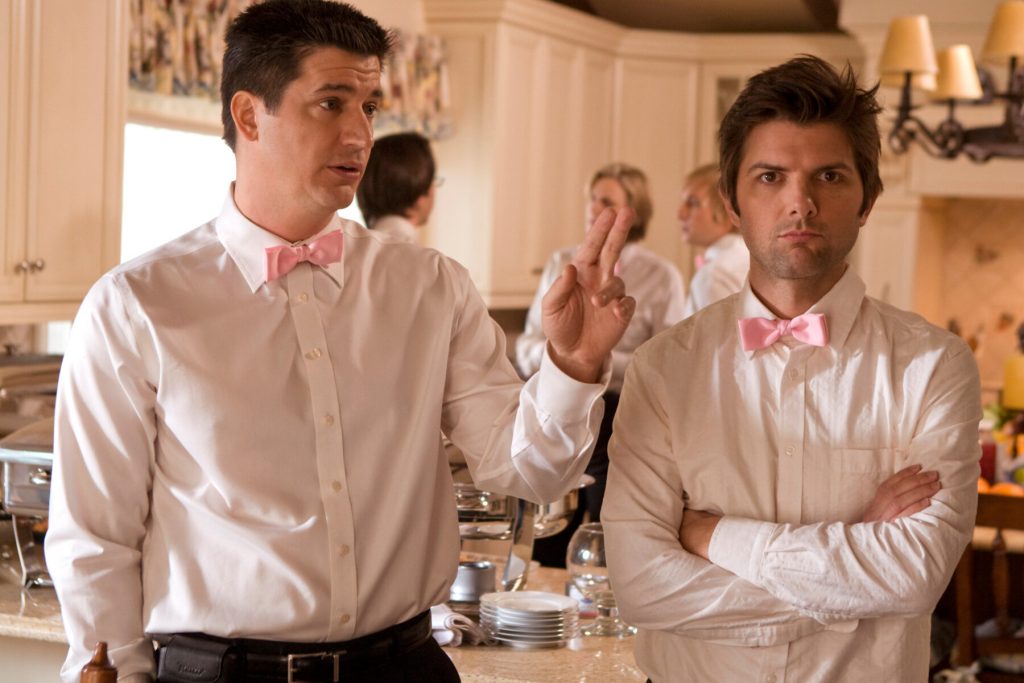 Party Down (Starz; Crave). Thirteen years after the first two seasons ended, this wild catering comedy comes back with most of its original cast intact. Each episode takes place at a different party. Look for Adam Scott, Ken Marino, Jane Lynch, Megan Mullally, Martin Starr, and Ryan Hansen as well as new regulars Jennifer Garner, Zoë Chao, and Tyrel Jackson Williams.
The Reluctant Traveler (AppleTV+). A new eight episode travel series hosted by a real life reluctant traveler — Eugene Levy (Schitt's Creek).
SAT/FEB 25
The Weeknd Live at SoFi Stadium (HBO; Crave). Yes he is.
MON/FEB. 27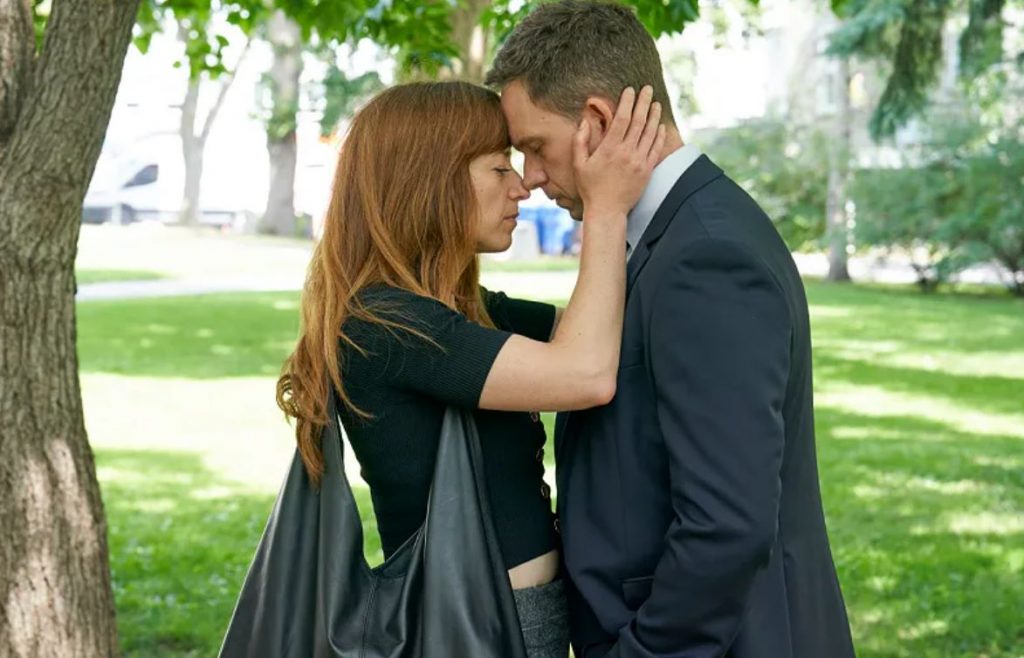 Plan B (CBC). This English-language adaptation of a French-language Quebec series stars Patrick J. Adams (Suits) and Karine Vanasse (Cardinal) as a couple on the verge of a breakup. Adams' Phillip is a lawyer under a lot of pressure both at home and at work. He responds to a flyer ad for a "Plan B" that could turn his life around faster than you can say, "Quantum Leap." What he discovers, however, is that we are the sum of our mistakes, or at the very least, we become who we are by how we respond to, or ignore, the mistakes that we make. Set in Montreal, with  François Arnaud (The Moodys) terrific in support. A six-episode series that, if renewed, will come back with a completely different cast and characters.