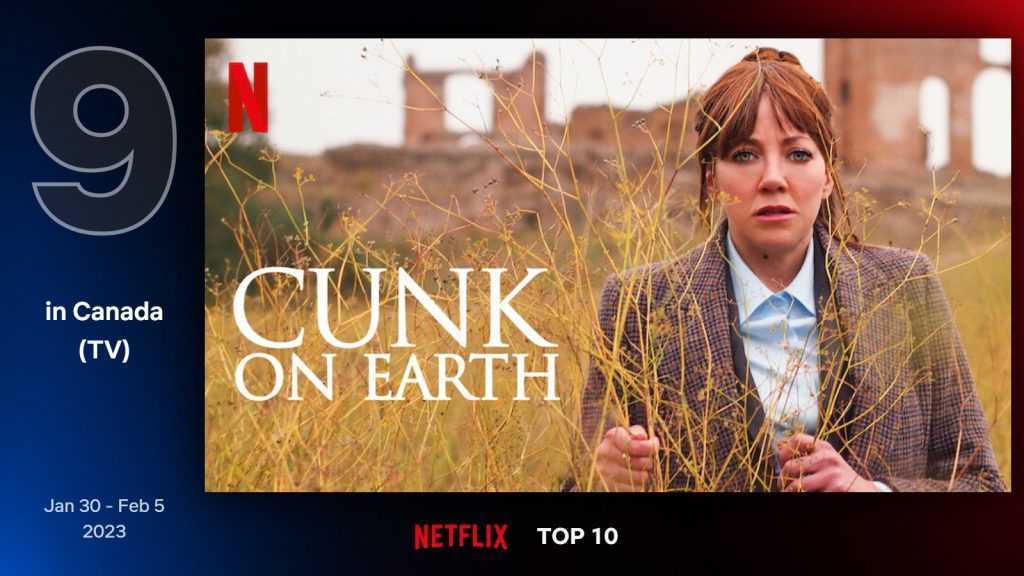 While Season Two of Ginny & Georgia remained at No. 1 for another week on the list of Netflix Canada's Top-10 most-watched shows, there was a fair amount of shuffling in the rest of the rankings.
One of the best-reviewed series premiered at No. 9: Cunk On Earth. The British series stars Diane Morgan (familiar to many in North America through Ricky Gervais' After Life) as Philomena Cunk, a remarkable dolt-ish host. Cunk travels the world screwing up commentary across the continents. Cunk on Earth is like a National Geographic special hosted by somebody like Borat.
Meanwhile, Ginny & Georgia was a punchline on Saturday Night Live last weekend in a quiz sketch where nobody could name the No. 1 show on Netflix, or even three films made in the past five years. Yet five film titles from the '90s were instantly recognizable. The point being made: in the Peak TV era, why has so much of this enormous volume of streaming content seemed so disposable?
In terms of last week's most-watched movies on Netflix, The Eddie Murphy-Jonah Hill feature "You People" was the No. 1 draw in 64 countries, including Canada and the US. Also drawing a lot of attention was "Pamela, a love story," which put BC-native Pamela Anderson back in the headlines with the movie drawing 24.33 million hours viewed worldwide.
Here's how the 10 most-streamed TV shows on Netflix in Canada ranked:
JANUARY 30 – FEBRUARY 5, 2023
| # | TVIN CANADA | WEEKS IN TOP 10 |
| --- | --- | --- |
| 1 | Ginny & Georgia: Season 2 | 5 |
| 2 | Physical: 100: Season 1 | 2 |
| 3 | Lockwood & Co.: Season 1 | 2 |
| 4 | The Snow Girl: Limited Series | 1 |
| 5 | Ginny & Georgia: Season 1 | 5 |
| 6 | That '90s Show: Season 1 | 3 |
| 7 | Wednesday: Season 1 | 11 |
| 8 | The Walking Dead: Season 11 | 5 |
| 9 | Cunk On Earth: Season 1 | 1 |
| 10 | Women at War: Limited Series | 3 |