The pandemic forced some longer-than-usual delays between seasons of many of our favourite TV shows. Mark Little, for example, had to wait over four years to launch the second season of his animated adult comedy Gary and His Demons.
The series, about an aging and very cranky demon slayer who wants to quit his job if his boss can ever find a replacement, was launched in 2018 on VRV. That service seems to have gone the way of the VCR.
The good news is that Season 2 and the original season can now be streamed on Prime Video. On this episode, Mark, who writes, produces and provides the voice of Gary, talks about the transition.
Originally from New Westminster, B.C., Little came to prominence several years ago as a member of the East Coast comedy troupe Picnicface. Many will also remember him as the math teacher in Gerry Dee's classroom comedy Mr d.
The 39-year-old also talks about his harrowing audition for Saturday Night Live, deep in the bowels of 30 Rock, where he killed with his opening joke. The next six minutes, however, not so much.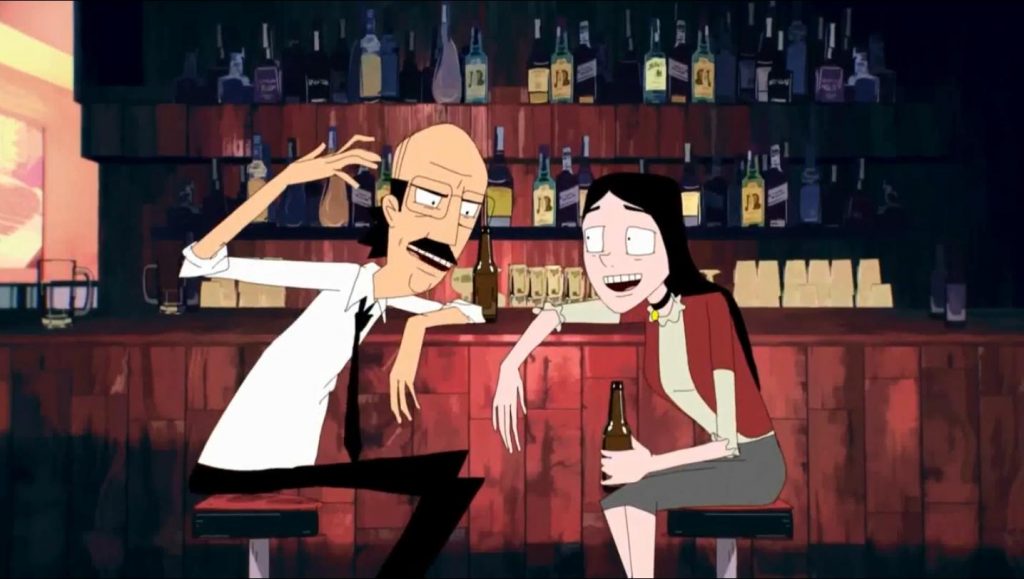 Little also made a feature film my son Dan Brioux raves about: "Roller Town" (2011). While at Vice, Dan lobbied hard to acquire Gary and His Demons when it was first being shopped around but the idiots in charge wouldn't listen. And where are they now?
Also heard on this shorter-than-usual episode: Stephen Sloan, head of the Toronto studio animating the new season, Look Mom Productions. The animation of Gary and the other characters is unique and graphic, and Look Mom has made every effort to maintain the original studio's designs which adding their own background embellishments.
Other voices on the series include Kayla Lorette, Kyle Dooley, Marito Lopez, Miguel Rivas, Ned Petrie, Steph Tolev, Paloma Nunez, and Julie Lemieux.
To listen to Mark Little and Stephen Sloan now, simply click on the blue and white arrow above.