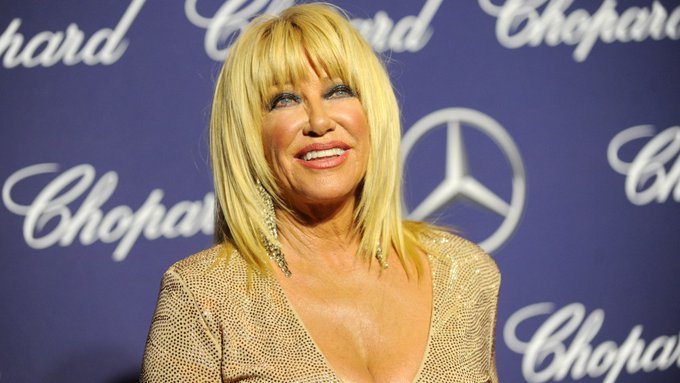 I was showing a 16mm print of ABC's 1978 Fall Preview reel to an audience in Hamilton, Ont., Saturday and there she was, Suzanne Somers, in all her Three's Company glory.
"I've only got one thing left to sell," said Somers' blonde bimbo character Chrissy in the clip, "and I was hoping to hold onto that until my wedding." Roommates Jack (John Ritter) and Janet (Joyce DeWitt) are aghast and give her a look. A beat. Says Chrissy, "My grandmother's wedding ring!"
The actress had recently gone public with a recurrence of her cancer. Also a best-selling author and exercise maven, Somers' passed away Sunday, October 15, one day before her 77th birthday.
About 20 years ago, I had a wonderful encounter with Somers. Many years prior to that, she had been famously involved in one of the nastiest contract negotiations at the start of her fifth and final season on Three's Company. Somers, with the strong backing of her Toronto-born husband, Alan Hamel, demanded a big pay raise to put her earnings in line with the male lead on the show, Ritter. Instead, her role on the series was cut back to seconds per episode and then ABC fired her.
Things worked out, however, just fine for the couple. Somers eventually returned to television with leading roles on She's The Sherriff and, with Patrick Duffy, Step by Step, as well as appearances on Oprah and Larry King Live. Her marketing of the "Thighmaster" gizmo, which she and her legs demonstrated on many a late-night infomercial, made her a workout queen as well as rich beyond any TV contract.
This despite the fact that at least one exercise expert dismissed the machine as junk.
"It's a goddamn lie," feisty TV pioneer Jack LaLanne told me at a Hollywood Celebrity Show encounter in 1998. "They should throw them all in jail. Suzanne Somers — absolute atrocity. You have 640 muscles in your body and they all need work."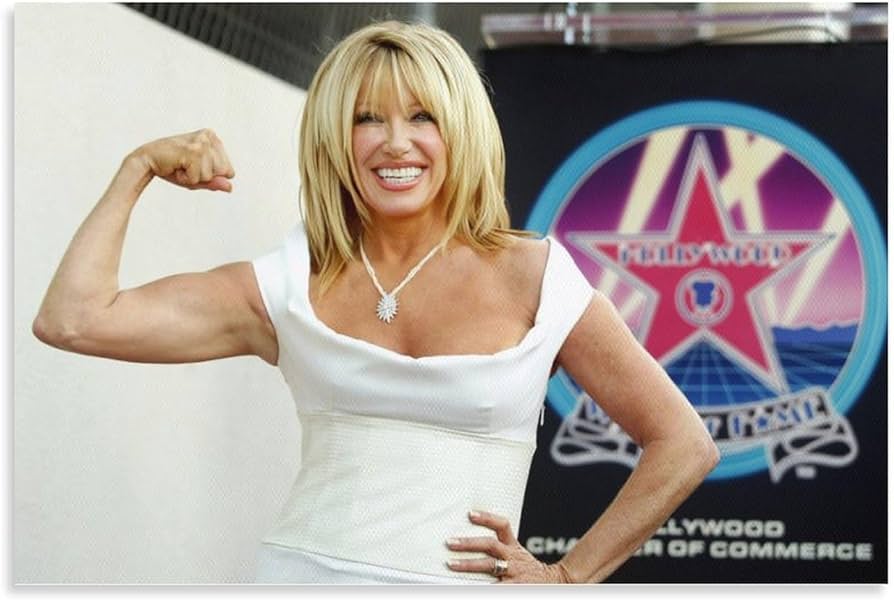 This assessment didn't stop Somers from become a very successful author, selling a dozen or so books on fitness, aging, beauty secrets and especially on treating cancer. Somers became the face of an experimental, California-based health regime that advocated combating the disease with hormone-replacement therapy. It was the course of action — along with some conventional treatments — she and Hamel followed to combat her own breast cancer for well over 20 years.
Which brings me back to my own meeting with Somers. She and Hamel were both in Toronto in 2003 to promote a proposed, one-woman show they were mounting. It eventually opened in New York as "The Blonde in the Thunderbird," a reference to her cameo appearance in George Lucas' 1973 feature "American Graffiti."
I was covering television for The Toronto Sun at the time and arrived for the interview at a backstage room inside the Royal Alex theatre. The door opened, and I breezed past Somers, making a fuss about Hamel — a childhood hero of mine as the co-host of the popular afternoon kiddie show, Razzle Dazzle.
"Where's Howard the turtle?" I asked, which cracked them both up. Howard was the main puppet star who sat between Hamel and co-host Michelle Finney back in the early-to-mid '60s.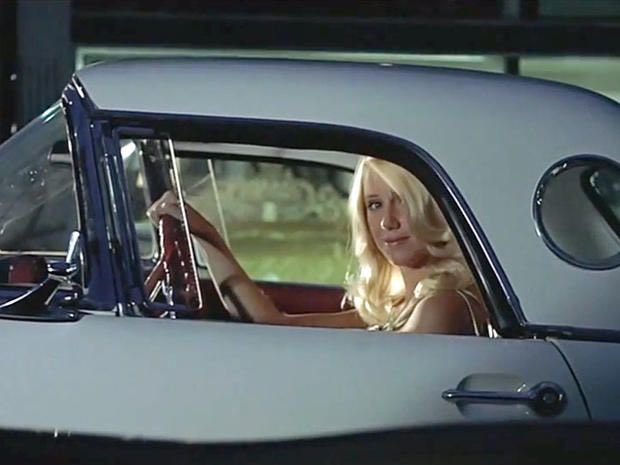 It was a nice little ice breaker and I got down to speaking with Somers, who outlined her plans for the theatrical show. The stories plus song and dance affair never did come to T.O. after being savaged by New York critics, who clearly were gunning for the Thigh-mistress.
The interview was winding up, but I had one last question. My wife at the time, Cathy, had just days earlier received her own breast cancer diagnosis. Her prognosis was good, treatment entirely successful and she remains healthy and active today, but we were pretty damn rattled at the time.
Somers could sense something was up as I led up to what was on my mind. I asked her for more information on the cancer-fighting therapy regime she had been advocating. Both Somers and Hamel were extremely empathetic and supportive, sitting me down and taking the time to explain in detail why this was the best path for them.
A week later, a box arrived at our house in Brampton. Inside were books from Somers on fighting cancer as well as a book or two by authors who were instrumental in developing and promoting these strategies. Somers signed her books and added notes for Cathy.
I was frankly blown away by this gesture and don't even remember how they got our address.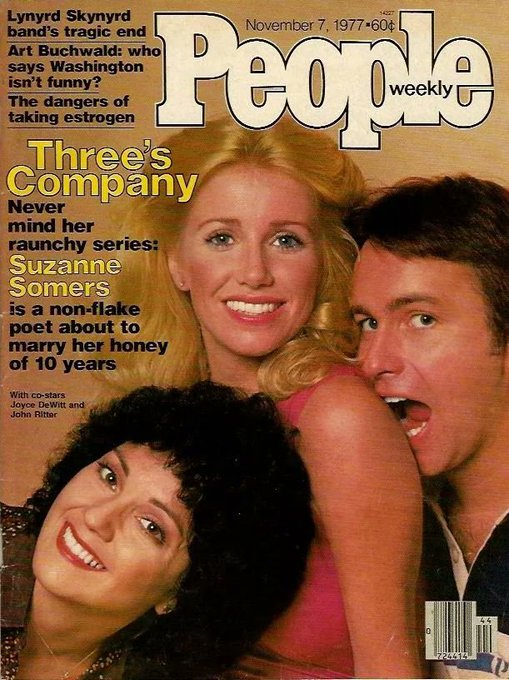 A few years later, my son Dan was studying Radio and Television at what was then called Ryerson University. He was one of several students who traveled to Los Angeles and took part in meetings with folks such as Hart Hanson, the Canadian-American executive producer and showrunner of Bones. The trip also included an outing to the Palm Springs home of none other than Somers and Hamel, where the students were invited to, as they used to sing on Three's Company, "come and knock on our door."
"The estate was dope as hell," recalls Dan, who shook hands with the hosts and enjoyed the friendly vibes along with the mojitos. Somers, he says, paid special attention to the young women from Canada in the group. He describes the Hollywood power couple as "super nice to 21-year-olds."
They were very nice to Dan's parents as well. Condolences to Hamel and the rest of their family.