Have you been looking for that annual Halloween perennial on TV, It's the Great Pumpkin, Charlie Brown?
Forget searching for it on CBS, ABC or even PBS, all former homes. The Peanuts specials are all now available exclusively via streaming service AppleTV+.
The good news is that they are all beautifully restored. The Halloween special first ran 57 years ago, in 1966, and looks like it was made this year.
Well, not exactly, and that is strangely part of the appeal. TV had a 1.33 of 4:3 ration back then, closer to a square box shape. Seeing The Great Pumpkin in that ratio is now part of the nostalgic charm. Kudos to Apple for not streaming it in a wide screen format.
Other elements remind you this is a TV special from another time. This was the mid-'60s, way before email. Linus has to sit down, write a letter to the Great Pumpkin, and then walk to a post box and mail it. When Linus fails to convince Charlie Brown's little sister Sally that the Great Pumpkin is real, he says, "I thought all little girls were innocent and trusting." Says Sally, "Welcome to the 20th century."
When this special premiered in the fall of 1966, Batman and Star Trek were new TV shows. The Beatles released "Revolver." Astronauts first orbited the Moon. Cigarette packages carried warnings for the first time and miniskirts were in fashion.
The list of credits are very short on It's the Great Pumpkin, Charlie Brown. The animators, background artists, colourists and in-betweeners are all listed under the strange heading, "Graphic Blandishment." These specials were done the old pen and ink way on cels. It probably sped things up that many scenes of the kids trick or treating have no mouths to animate with the faces hidden behind ghost sheets and Lucy's witch mask.
That being said, the simplicity of the drawings and backgrounds never seems to date this special. The sequences where Snoopy is behind enemy lines in WWI France are very moody and effective, and Vince Guaraldi's original music is still the score to beat.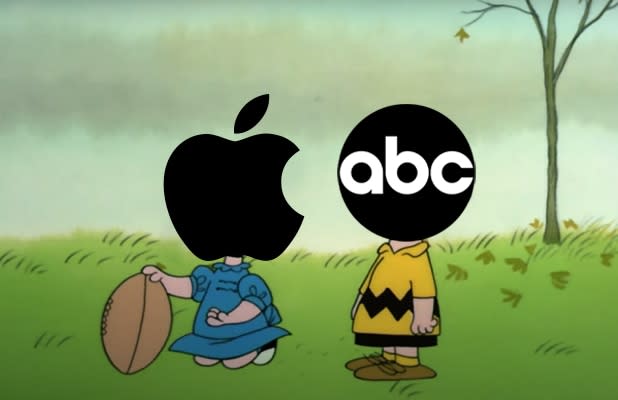 AppleTV+ got cursed for taking over the Peanuts franchise, "pulling the football" out from under viewers who watched these specials for decades on broadcast network TV. It's not Peanuts fault, however, that it outlived the broadcast era. AppleTV+ should get credit for extending the beloved franchise. Released last August on AppleTV+ and in partnership with WildBrain, Snoopy Presents: One of a Kind Marcie was the 50th animated Peanuts special. A 51st, Snoopy Presents: Welcome Home, Franklin, will bow in 2024.
It's the Great Pumpkin, Charlie Brown, was the second special, after A Charlie Brown Christmas. It is also probably the Peanuts animated special that sticks most closely to cartoonist Charles M. Schulz's original comic strip panels. I read them all back then, daily in the Toronto Star and in the small Fawcett Crest paperback collections, and those four-image panels were a precise storyboard for the animators.
Does it all still hold up in 2023? Good grief yes. It's the Great Pumpkin, Charlie Brown is listed this week as No. 1 on the "Top Chart: Movies" heading on AppleTV+, ahead of brand new releases The Pigeon Tunnel and Flora and Son.
For a more sobering reflection on the passing of time, I wrote the following in January of 2022 upon news of the death of one of the key voice actors from the original Charlie Brown specials, Peter Robbins: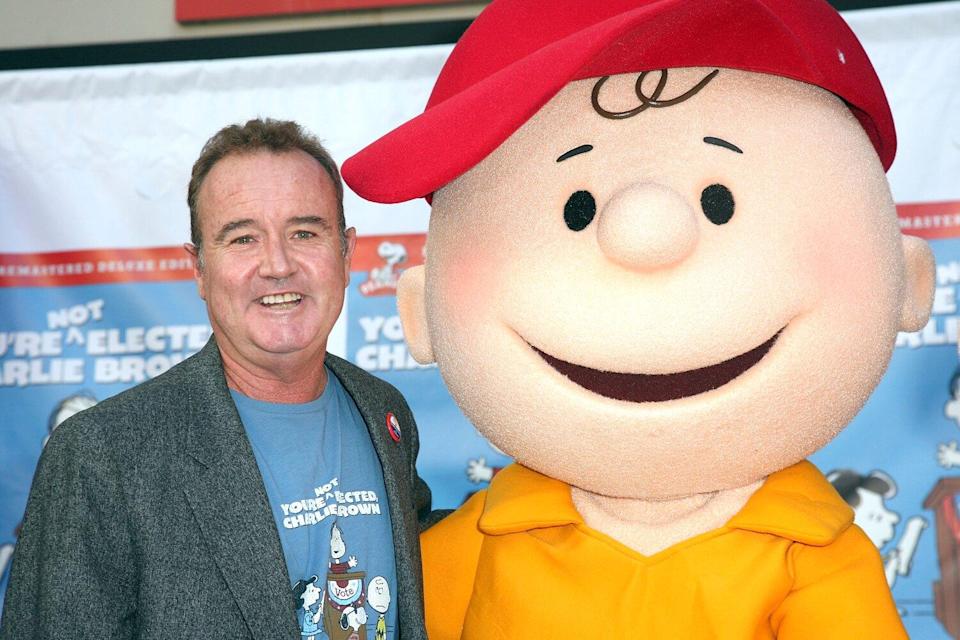 Good grief! Pieces of our childhoods keep falling like snowflakes in January.
News that Peter Robbins had passed away at 65 should give every boomer pause. His face may not be familiar, but on television he was the original voice of Charlie Brown. Tormented by mental health issues in his later years, his family announced Tuesday that Robbins ended his life a week earlier.
Rats, as Charlie Brown would say. Robbins, a child actor with credits on such '60s sitcoms as The Donna Reed Show, The Munsters, F-Troop and Get Smart!, voiced the first six TV specials, including A Charlie Brown Christmas and It's the Great Pumpkin, Charlie Brown as well as the first Peanuts animated feature, "A Boy Named Charlie Brown." When you think of Charlie Brown's voice, it is Robbins' you hear inside your head.
The Los Angeles native was part of an all school age voice cast hurriedly pulled together by director Bill Melendez and executive producer Lee Mendelson in 1965.
The producers were looking for a kid who could take direction but who also had a downbeat, "blah" voice as Mendelson described it. They would find their man in eight-year-old Robbins, who already had credits on sitcoms and commercials. It probably helped that his godmother was Hazel McMillen, a famous Hollywood agent who also represented the lad who would voice Charlie Brown's pal Linus on the first specials, Christopher Shea. Other voices were drawn from the families of Melendez and Mendelson's friends and neighbours; the producers were looking for real kids, not actors. This idea was very much endorsed by the cartoon strip's creator and the writer of the specials, Charles M. Schulz.
I never interviewed Robbins, but in 2014 I spoke with Sally Dryer, who voiced Violet and later Lucy in the specials produced in the '60s. Like Robbins, Dryer was eight when she recorded the voice of Violet in A Charlie Brown Christmas. She graduated to Lucy for It's the Great Pumpkin, Charlie Brown.
advertisement
The cool thing about being a Peanuts voice? "It was a day off school," says Dryer. She recalls playing on the elevators with other kids at the recording studio while Vince Guaraldi was in another room recording his unforgettable jazz score for the special. In yet another one of the recording studios at the time: the Jefferson Airplane.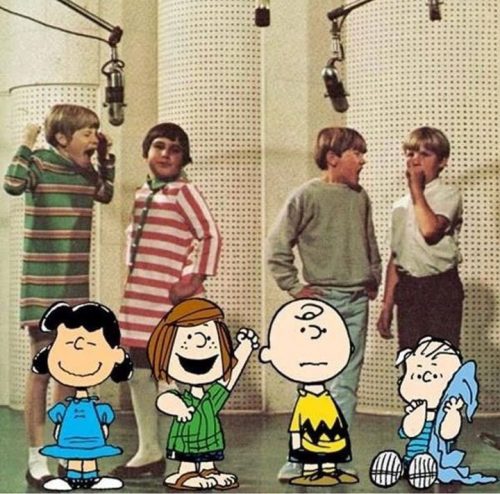 Fun as it must have been to be a child star in Hollywood in the '60s, Robbin's TV credits end in 1972 with an appearance on My Three Sons. By the age of 14, he was replaced by a younger voice on the Charlie Brown specials, although his anguished "AUGH!" continued to be heard in subsequent years.
He went on to graduate from The University of California, San Diego, and a career in radio and real estate, but was dogged for years by mental health issues. Aggressive behaviour led to a few arrests and he served four years in jail and at a psychiatric hospital. He was released on parole in 2019.
Born the year after Robbins, I was a Peanut myself when A Charlie Brown Christmas premiered in December of 1965. I loved the comic strips and would cut each one out as it appeared in The Toronto Star and paste it in a scrapbook. My mom would take me to the Loblaws at Six Points Plaza and while she did the grocery shopping I would sit by the magazines and read the latest Peanuts' Fawcett Crest paperback. They cost four dimes. That doesn't sound like much, but remember, psychiatric help was only five cents back then.
I read them cover to cover and then read them again. The ink they used on those covers, the reds, greens and yellows–I would smell them all the way home. I kept buying them even when they jumped way up to 50 cents.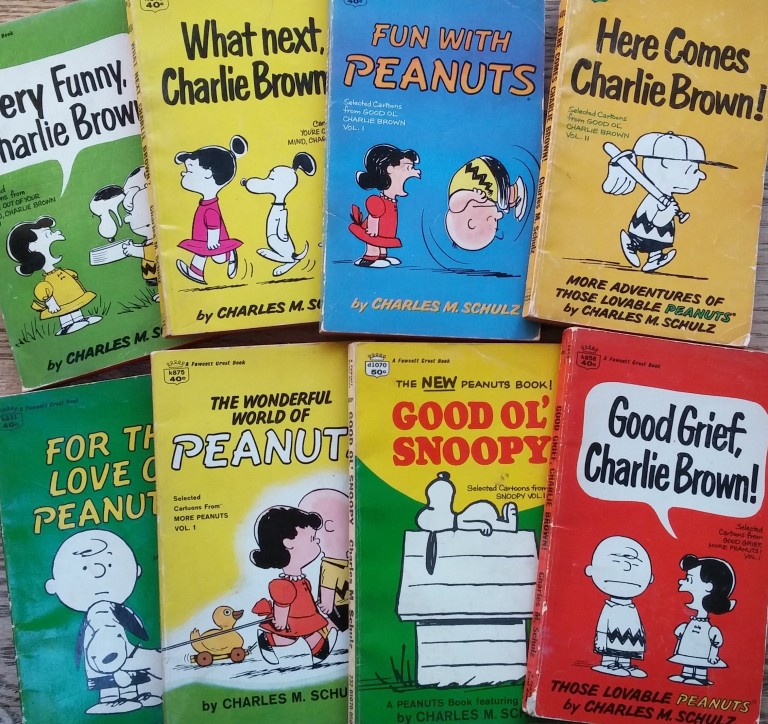 Looking back, however, there is something curious about Charlie Brown. His dog was an attention-seeking showboat. He got rocks for Halloween. He never, ever got to kick that football. He was always seeking psychiatric help; too bad he had such a terrible shrink.
It is well documented that Schulz also had his demons and struggled for years with depression. For all of its joyful and slapstick moments, one could look back at his comic strip and see it as an endless series of therapy sessions.
In "A Boy Named Charlie Brown," all of the main character's little friends taunted him with mean songs such as "Failure Face." It's no wonder his stomach frequently hurt, and he was always questioning his self worth.
Again, as a youngster, I was relieved when my mom took me to see the stage play "You're a Good Man, Charlie Brown." I pretty much wore out the soundtrack record. Gary Burghoff (M*A*S*H), that most Charlie Brown-ish of actors, played the lead character in the 1967 off-Broadway original production; Bob Balaban (!) was Linus. I think the Toronto production, where Don Porter played Snoopy, was performed at the Playhouse Theatre on Mount Pleasant.
I was cheered when that cast sang, "You're a Good Man, Charlie Brown," and also, "Happiness." You wanted a little of that for this kid; for all of us kids.
I'm sure many wanted it for Robbins. Condolences to his friends and family.