Is there such a thing as a regular season anymore? TV has become such a 52-week business. Still, with the May sweeps winding down, time to check in on the ever-changing Canadian TV landscape. Here's where things stood the week of May 12-18, viewers 2+, according to overnight estimates.
MONDAY MAY 12
CBC's last Stanley Cup playoff run would have been a disaster if not for the Montreal Canadiens. The Habs getting to the Third Round has been by far the biggest draw so far in the NHL playoffs. This Boston-Montreal tilt drew 3,670,000 live viewers.
That topped an otherwise steady Monday for Global: Bones 1412k, 24: Live Another Day 1019k and The Blacklist 1553k. Jack is back, if not quite all the way back.
CTV has blunted their big reality imports by bouncing them back-and-forth between stations this season. The Voice did 857k Monday on CTV, well off the impact it has Stateside on NBC. The Castle season finale drew a robust 1456k.
Same with Dancing with the Stars, which found a rare window on CTV2 this week, drawing 595k. Another 227k picked it up on the M3 cha-cha-channel. City went 2Broke Girls 446k Friends With Better Lives 465k Mike & Molly 642k and Mom 344k. That Molly pick up was a bit of a face saver for City all season.
In sports, TSN drew 506k for a Kings/Ducks playoff game. SportsNet saw 373k cheer on the Jays vs. the Angels. SNet 360 pinned 204k with WWE Raw. Is Top Chef Canada a sport? It cooked up 228k on Food.
TUESDAY MAY 13
CBC pulled 2,026,000 for its NYR/PITT playoff game, but that wasn't the most-viewed show Tuesday according to overnight estimates. Global's NCIS drew 2124k, followed by NCIS: LA at 1971k and Chicago Fire at 1168k. That topped CTV's Tuesday all finale lineup: Agents of SHIELD 1718k, The Goldbergs 687k canceled comedy Trophy Wife 666k and savvy pickup Persons of Interest 1293k.
TSN counted 745k for its Hawks-Wild coverage. CTV2 had 529k watch the Voice results show. A Jays/Cleveland game drew 409k on SNet. City got just 302k for Glee, back for one last mid-season in 2015.
WEDNESDAY MAY 14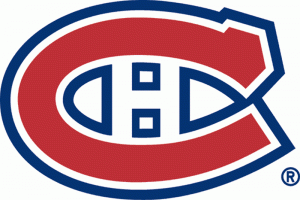 The biggest draw so far this NHL Stanley Cup playoff round saw 4,561,000 witness the Habs-Bruins game on CBC. That lowered the tally on Global's Survivor 1744k. Working the Engels continues to flat line at 245k. Chicago PD got 777k. CTV saw returns of 945k and 1766k for the Arrow and Criminal Minds season finales. CSI drew 1164k
The night's second biggest hockey draw was LA vs. Anaheim on TSN with 744k. Once mighty American Idol managed 608k on CTV2. City pulled 538k with Modern Family which does better in Live+7 data. The Jays batted 299k on SNet.
THURSDAY MAY 15
The Big Bang Theory season finale drew 3,584,000 overnight viewers to CTV, a strong rebound over recent weeks. It helped that there was no NHL playoff hockey on either CBC or TSN. Two Half Men—heading into a final season next year–followed with 1360k then the Grey's finale at 1950k plus  Motive stayed strong with 1139k, earning a third season pickup this Wednesday.
Global was well back with About a Boy 178k The Millers 590k Bad Teacher 333k and Elementary 952k. City's top draw was Hell's Kitchen 778k but Seed never got planted this season with another 156k. CTV2 Vampire Diaries drew 356k with its finale at 7 followed by Idol 607k. SNet batted 620k with a Jays/Cleveland game.
FRIDAY MAY 16
TSN won a slow night with its Kings/Ducks game scoring 1,175,000. CTV kept the lights on with Spun Out 489k Kirstie 352k the finale of Grimm 893k and Blue Bloods 1101k. The Shark Tank season finale hooked 409k on CTV2. SNet scored 249k with its Memorial Cup coverage featuring London Knights. WWE Smackdown pinned 177k on SNet 360.
SATURDAY MAY 17
CBC scored 2,147,000 overnight viewers with the Rangers-Habs Third Round opener. Another 740k watched the Jays battle Texas on SNet. Global's SNL drew 435k.
SUNDAY MAY 18
You'd think even a hologram of Michael Jackson would have pulled more than 1,182,000 to CTV's coverage of the Billboard Music Awards. The music special forced CTV to bump the final of The Amazing Race to 7 p.m., blunting that take at 1781k. They also had to send the finale of The Mentalist over to CTV2, where it was detected by just 773k. While it's easy to be a Wednesday morning quarterback, this deep into sweeps, why not put Billboard on one of Bell's music stations?
Other Sunday numbers: Global had typical levels with The Simpsons 752k Family Guy 729k Cosmos 668k and The Good Wife 636k. City's top draw was at 7 p.m. with America's Funniest Videos 527k. TSN scored 664k with their Hawks-Kings 3rd Round opener and another 355k with its World Hockey championships coverage. The Jays and Texas drew 436k at SNet.