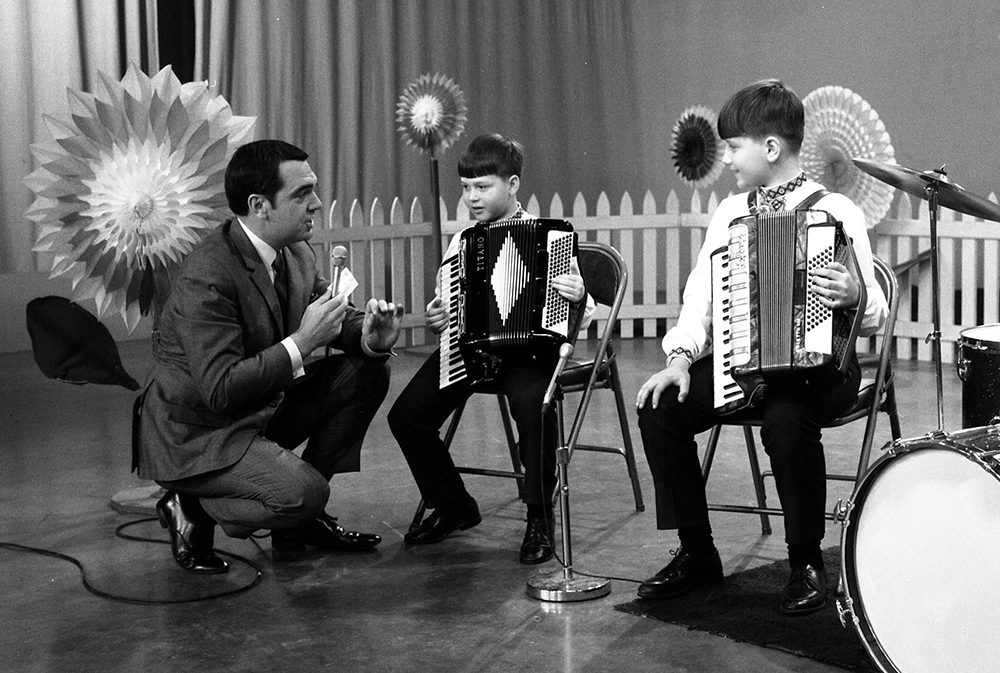 Bill Lawrence was pretty much there when television began in Canada. The CHCH legend was spinning great stories about the early days as we met on the set of the Tiny Talent Time revival. The series is back Saturdays at 7 p.m. on CHCH, repeating Sundays at 5 p.m.
Now in his eighties, the always affable Lawrence started at the station the same year it was launched, 1954. Lawrence was barely out of his teens when he started out as a technician. The station was originally licensed as a CBC affiliate and five years later went independent. Lawrence was pressed into duty in front of the camera and began hosting all kinds of things, kiddie shows, weather reports, and of course, Tiny Talent Time. If they needed somebody to talk for 90 minutes, he talked for 90 minutes.
In the old days, 26 episodes of Tiny Talent Time were cranked out a year, with a full set of repeats adding up to 52 weeks. Lawrence hosted them all, for 35 years!
I sat down with Lawrence and shot video of him talking about the good old days on my Flip Cam. We talked about how almost all those episodes of Tiny Talent Time are lost as the tapes were erased and used over again each week. Shameful and ridiculous, I thought–until I went to post the video of my chat with Lawrence and realized I had accidentally erased it!
Youngsters are still responding to the call to appear on the show. Raina Harten, who I met with her mother Freedom, knocks èm dead in the debut episode. The impressive Grade 6 student wowed the press in an impromptu singing demonstration in the studio this week.
Read more here at this Tiny Talent Time feature I wrote for The Toronto Star.