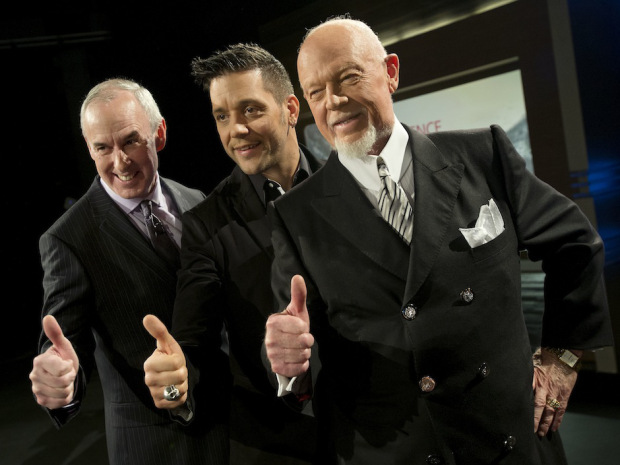 As expected, Sunday night's first NHL game of the season helped City bodycheck its way into contention. Whether the Sunday Night hockley audience holds when the Leafs aren't part of the mix remains to be seen.
Rogers' City stations drew an average of 1,069,000 overnight, estimated viewers starting at 7:05 Sunday night with the Leafs' lopsided win over the Rangers. There was no carry over for Revenge past 10 p.m. on City (324,000).
CTV saw Once Upon a Time fall to 1,088,000 in the overnights. Ressurection did 853,000 and CSI managed 1,350,000.
Global's Madam Secretary fell to 887,000 and The Good Wife was down to 760,000. The Simpsons (367,000) and Family Guy (287,000) remain reduced out of simulcast at 10. New NBC comedy import Mulaney managed 267,000 at 7.
CBC's Heartland did 757,000 at 7 p.m. in the overnights followed by Canada's Smartest Person (369,000) and invisible import Janet King on CBC Selects (125,000).
Look for scripted shows such as OUAT, Madam Secretary, Good Wife to all get a lift once the final Live+7 tallies are in.
The other factor: Sunday saw the return of The Walking Dead on AMC. AMC never breaks out the Canadian ratings numbers. but it was the biggest season premiere yet in the States, topping 17 million viewers and beating everything on broadcast. With its appeal to young males, The Walking Dead may possibly have held the City hockey take down.