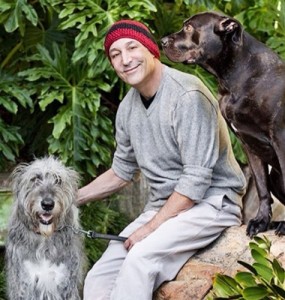 It seems to me there is a great movie in the Sam Simon story. I never met the man–one of the three credited creators of The Simpsons–but he appears to evoke a passionate response with people who did know him (including comedy writer Ken Levine; check his terrific blog in the coming days for a promised response to Simon's passing). Simon died Monday after a three year battle with Colorectal cancer.
First of all, Simon grew up in Beverly Hills across the street from Groucho Marx. That's a sitcom right there.
He published cartoons while a student at Stanford and worked as an animator on Saturday morning cartoon shows such as Fat Albert and the Cosby Kids. He pitched a spec script at the producers of Taxi–co-created by future Simpsons collaborator James L. Brooks–and they bought it and produced it. He wound up on the writing staff as well as a producer on the series. He did the same thing on Cheers and It's Gary Shandling's Show.
When Brooks was trying to turn Matt Groening's "Life in Hell" cartoon family, the Simpsons, into a sitcom drawn from short bursts of animated comedy on The Tracey Ullman Show, Simon was brought into the loop. When the series was launched, he hired the writing staff.
Al Jean, the longtime showrunner on The Simpsons, says he was basically taught how to write a sitcom script by Simon, who he describes as "brilliant."
The other word you read a lot is "difficult." Even Simon described himself this way, suggesting the longer he worked on a series the more difficult he got. He and Groening had a falling out and after four years Simon negotiated himself out of The Simpsons. The deal apparently made him "tens of millions" a year.
I once was interviewing Simpsons' voice ace Harry Shearer (Mr. Burns, Ned Flanders, Smithers, etc.) and angered him when I brought up the salaries of the five main voice players, reportedly at one point as high as US$400,000 per episode. Shearer said he still didn't make as much money off the show as Jennifer Tilly.
Tilly was once married to Simon. When they divorced in the early '90s, the settlement was so huge Tilly was banking a fortune, reportedly as much as $10 million a year!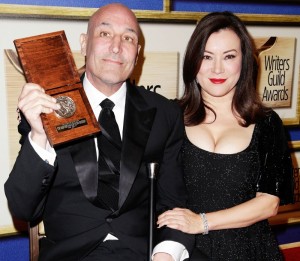 Simon seemed determined to give his fortune away. Of his time on The Simpsons, he told people,"I used to feel I didn't get enough credit and was underpaid, and now I get too much credit and am wildly overpaid."
He continued to dabble in television, producing a sitcom for George Carlin. The legendary stand-up comedian wasted no time describing Simon as brilliant but impossible. Simon also directed several episodes of The Drew Carey Show and even consulted on Charlie Sheen's recent comedy Anger Management. He won a total of nine Emmy awards.
Between TV gigs he was a boxing promoter, a tournament poker player and a philanthropist, donating large sums to charities such as PETA and others protecting animal rights. He set up vegan meals for the homeless. He married a Playboy playmate for three weeks. He was an equal opportunity giver.
He packed a lot into 59 years. Whoever does the movie version of his life, may they be brilliant and difficult.