Wednesday in Toronto was Shaw's turn to promote their new and returning shows for fall. The network has pushed its luck by dining off aging hits such as Survivor and NCIS for a dozen long years. In the States, the median age of a NCIS viewer is over 60 and the same is probably true in Canada. A Top-3 draw overall in the U.S., it falls out of the Top 20 some weeks in the demo advertisers covet, 18-49.
In short, faced with mounting digital competition, and mired in a still uncertain ad environment, Global needs to get younger, fast, a situation SVP Christine Shipton addressed in her brisk presentation to reporters Wednesday morning.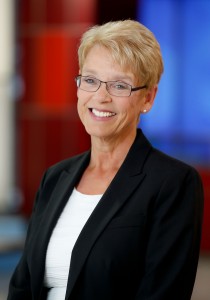 Shaw must have some cozy deal with the Hazelton Hotel as they use the Yorkville boutique establishment quite often for press events. But for an upfront? On a week when Yorkville Avenue is closed for construction? It is an indicator of how scaled down this year's press deal was that everybody was accommodated into a couple of smallish rooms on the ground floor. The Hazelton does have very, very good pancakes, mind you, but the nosh and take notes event was like trying to eat and scribble on a subway car. Shaw also scaled way back on the leave behinds, copying a few naked press releases onto a flash drive, sans photos.
Shipton joked the upfront was "intimate" and got right to the point in her brief remarks. The kids love those super hero, sci-fi dramas and that's what she bought for Global. Everything looks like a mash between The Hunger Games and The Avengers. What surprised the veteran programming executive at the Hollywood screenings was the sudden tilt away from serials and back towards procedurals. It isn't the case on cable or in digital, but broadcasters like CBS and Global seem determined to milk every last dime from stand alone content for as long as they can.
Shipton's clip reel was faster than a speeding bullet compared to the one showed Tuesday at Rogers. There were fast glimpses of Supergirl, Limitless, Minority Report, Supergirl, Heroes Reborn, Heartbreaker and Angel from Hell. All in all Shaw bought 13 shows for Global.
Based on the clip, you'd think Bradley Cooper was the star of Limitless but he's just one of the executive producers doing a cameo in the pilot. The drama is about a guy (Jake McDorman) who takes a proton energy pill and becomes a super agent under the watch of the FBI. Heartbreaker stars Aussie Melissa George (The Slap) as a sassy, sensational heart surgeon. George, who lives in Paris, was in the house Wednesday and was chatty and charming.
Shipton says Supergirl was a bit of a jump ball at the L.A. screenings, but her network had the best simulcast slot.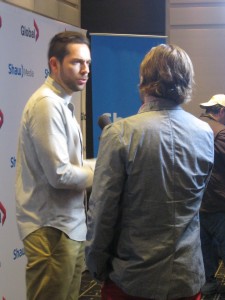 Heroes Reborn is the reboot of the NBC series which sorta got an early jump on all this super hero mania several years ago. Tim Kring is back as EP and Zachary Levi is among the stars. The series shoots in Toronto (there was a glimpse of City Hall in the clip) and Levi–always among the last to leave the party on TCA tours–should be coming soon to a karaoke bar near you.
Jane Lynch stars in one of the two new comedy imports, Angel from Hell. She plays a guardian angel, we think. She could just be a tipsy gal obsessing over Maggie Lawson's character, or so Lynch suggested Wednesday at the round tables. It could work; the actress played it "motherly" and her character has fun flirting with Lawson's character's brother. She also felt her character had a bit of Clarence from "It's a Wonderful Life" in her.
Note to CBS: change the title. It sounds too much like Lynch is still playing her acidic character from Glee.
The good-natured actress will continue to do Hollywood Game Night. She says Angel from Hell was the only script sent her way this pilot season–a refreshingly candid and surprising admission.
The reel ended with zero response from the press, but that's typical at these things. Shipton is excited about two mid-season pickups: Shades of Blue, starring Jennifer Lopez as a detective, and another one of those Dick Wolf Chi-town procedurals, Chicago Med. It would be nice if Global ever had even one show on its schedule with a Canadian city in the title.
Speaking of Canadian content, there are two new homegrown dramas on order. Global, like Rogers, maintain the private network line that you don't launch a Canadian series in the fall because it will get crushed by the import competition but what they really mean is we need to make our money first, then sorta service our Can-con requirements. The shows sound promising, though: Houdini & Doyle, from Shaftesbury (Murdoch Mysteries), is based on the notion (and apparent fact) that Sherlock Holmes author Sir Arthur Conan Doyle was acquainted with magician Harry Houdini. House creator and showrunner David Shore is behind this supernatural drama, which will be shot in both London and Canada.  The second show will star Jason Priestley as a former NHL enforcer who now works as a detective. Given all the '80s flashback programming this fall, including new shows starring Rob Lowe and John Stamos, Priestley's series sounds like the right show at the right time.
Shipton says the plan is to introduce both shows early in 2016.
As for more Rookie Blue beyond this summer's sixth season run, Shipton says talks are underway but she had nothing to announce Wednesday. The shot-in-Toronto series returned big last week as the second most-watched show in Canada. If it continues into a seventh season, look for new rookies to join the police force and the cast to undergo a significant turn over.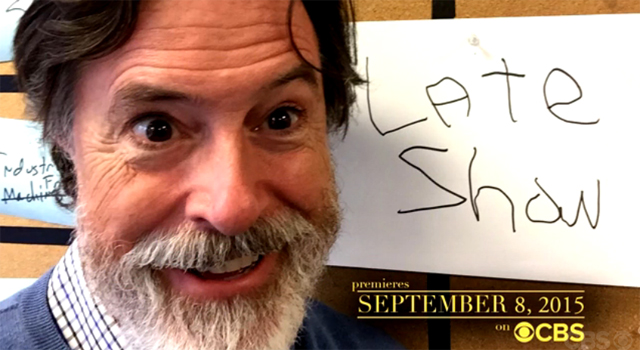 Shaw also snagged The Late Show with Stephen Colbert for late night and they plan to run it at 11:35 in simulcast in most markets, including Toronto.
There was a speedy read through of specialty headlines. Vikings averaged 850,000 viewers in History in Season 3, which is pretty astounding. Scottish porn drama Outlander was the big winner over at Showcase. There was something about how HGTV's House of Bryan was more popular than Facebook or Google but I might still be high from all the Junior Mints and Glossettes me and Tony Wong scarfed down at the Rogers deal the day before.
Surprisingly, the one word not uttered at either the Rogers or the Shaw upfronts: "shomi."
Thursday brings Bell/CTV and an old fashioned upfront blowout at the revitalized Sony Centre in Toronto.