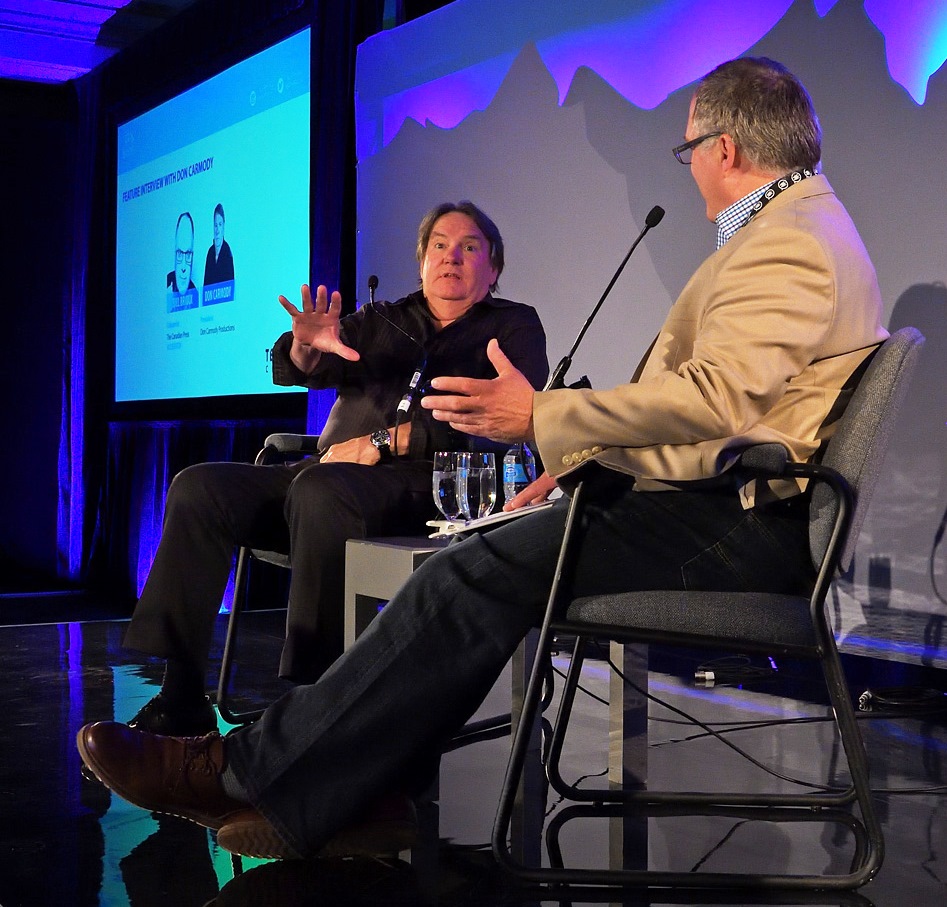 BANFF, Alta. — One of the joys of Banff for me this year was getting to know Don Carmody. I had the good fortune to interview him on Day Three of the World Media Festival.
Making that job much easier was sitting beside him for several hours the night before at a grand dinner at the fine dining establishment Eden. The dinner was hosted by Rogers Media, with media titan Phil Lind presiding. The view out the window was truly breathtaking.
In his early twenties, brash young Carmody talked his way into meetings with powerful studio heads. His drive and deal-making savvy led to the production of some of the most popular films ever made in Canada.
After a stint apprenticing with Roger Corman, he produced David Cronenberg's early efforts, including "Shivers" and "Rabid." The latter starred porn star Marilyn Chambers. Carmody still has the Hansard transcripts where he's denounced in parliament as a smut peddler.
He produced such early Canadiana as Ivan Reitman's "Meatballs." Bill Murray, he says, was as hard to get a hold of then as he is now, answering only to a fax and then showing up precisely on the first day of shooting.
He teamed up with Bob Clark for three films, including the box office champ in Canada for decades: "Porkys." He has great respect for Kim Cattrall, who told Carmody her provocative sex scene in the film added pressure to her dating life for years.
The film made an incredible $250M worldwide way back in the early '80s and the Canadian take wasn't eclipsed until "Bon Cop, Bad Cop" was released over 30 years later. Carmody took the crown back the following year with the fourth installment of "Resident Evil"–one of his nine Golden Reel award winners.
The New England native was raised in Montreal and studied film at what is now Concordia. Besides "Porkys," he also made "A Christmas Story" with Clark. Now a perennial favourite, Carmody joked that the studio didn't believe in it and "had the wisdom to release it in July." Most of that film was shot in and around Toronto, but the exterior of the main house was shot in Cleveland, Ohio. Somebody bought the house, copied the interior set designs and had the inside made over to match the movie. It's now a year round tourist attraction!
Carmody and Clark had a falling out but had patched things up to the point they were planning another film together when the director and his son were killed in a car accident in 2007.
Carmody has over 100 film credits, including a couple of Oscar winners: "Chicago" and "Good Will Hunting." His stories about celebs such as John Travolta and Robin Williams are book-worthy.
He also produced the HBO movie "The Late Shift" which was based on Bill Carter's juicy book about the late-night war between Jay Leno and David Letterman. Carmody said he heard from Leno throughout the production but Letterman only spoke through intermediaries and then it was mostly to rant against the actor who was portraying him. Letterman also passed along Johnny Carson's unease that Rich Little was playing him in the movie; Carson hated Little.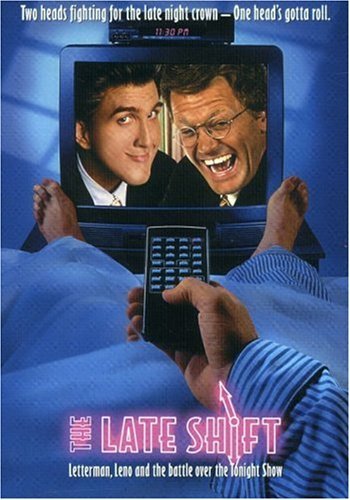 Top Hollywood agent Michael Ovitz kept promising Carmody he could get Robert Redford to play his part in the TV-movie. When the power broker failed to deliver, Carmody had to tell him he'd have to live with Treat Williams as his on-screen double.
For years Carmody resisted television but now he's in with both feet, producing the Netflix/City series "Between." The shot-in-Toronto series returns for a second season at the end of the month.
For more on the Carmody Banff session, check out this report in Playback.