Used to be famous people died in threes but nowadays the obits never stop. Here are three familiar faces who made you watch for years, even if you never knew their names.
Jack Riley pretty much stole every scene he was in for six seasons on The Bob Newhart Show. The Cleveland native died last Friday at 80 after a long illness.
That he was not in good health came up two years ago when I interviewed his Bob Newhart Show pal Bill Daily. Daily hinted Riley had dementia. You could feel the sadness over the phone as he spoke about a guy he considered one of the most naturally funny men he ever met struggling so late in life.
Riley always pretty much played Riley but nobody played him better. He killed as the miserable, self-absorbed group therapy patient Elliot Carlin who only ever saw the glass half empty. That Newhart let him shine so much on that show is also an incredible tribute to Newhart.
Riley also played a cocky Lady's man trying to rent Rhoda's apartment on Mary Tyler Moore. Years later, he lent his dead pan voice to absent-minded dad Stu Pickles on Rugrats. He kept working, turning up in memorable roles in Barney Miller, Night Court, Friends and Seinfeld. He also stole scenes in three Mel Brooks movies, including "High Anxiety" and "Spaceballs."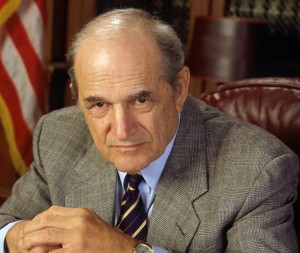 Steven Hill was another guy who took one role on one show and ran it right into the TV Hall of Fame. The Seattle native died Tuesday at 94.
Hill is best remembered as blunt, grandfatherly New York district attorney Adam Schiff on Law & Order. For ten seasons he was the glue back at the office who huffed one-liners between the law and order storylines.
"Never ask a jury to think," was one of his beauties. Also: "I know how to scramble eggs, doesn't mean I made breakfast."
I'm not sure but I think it was Dick Wolf at one of his many TCA press tour appearances who spilled the beans on why Hill left the series after 10 seasons (it lasted another 10). Hill was such a devout orthodox Jew that he refused to work on the Sabbath. The same religious devotion also cut short his appearance on the original Mission: Impossible. He was replaced after one season there, giving way to Peter Graves as the IMF boss.
Hill took a ten year sabbatical from acting after leaving M:I in 1967. Married twice, he also had nine children. Oy!
Marvin Kaplan had one of those voices you never forgot. He passed away Wednesday at 89.
To me he'll always be the voice of Choo-Choo on the early '60s Hanna-Barbera animated comedy Top Cat. He came by that thick Brooklyn accent naturally and was still doing cartoon voice over work 50 years later on Jonny Bravo. Choo-Choo was part of Top Cat's back-alley gang in what was a virtual steal from Phil Silver's service sitcom from the '50s, You'll Never Get Rich.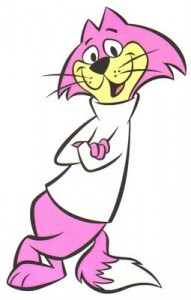 Top Cat was only in production one season but was repeated pretty much throughout my childhood. I collected the tiny little plastic Tinykins Top Cat figures (from cereal boxes?). Wish I had held onto them– one set of six is listed on eBay this week for US$129!
With his horn rim glasses and short stature, Kaplan had the look to go with the voice. He worked steadily throughout the '50s and '60s, appearing in everything from Meet Mille and Make Room for Daddy to McHale's Navy, Gidget and Gomer Pyle. He popped up in a few big box office features, too, including "The Nutty Professor" and "It's a Mad, Mad, Mad, Mad World." His best recurring role came much later in the late '70s, early '80s as Henry Beesmeyer, a phone company employee who often visited Mel's Diner on Alice.
His last series as a recurring character was Becker. The guy never stopped: he's in and helped write a movie due out later this year with Steve Guttenberg called, wait for it, "Lookin' Up."