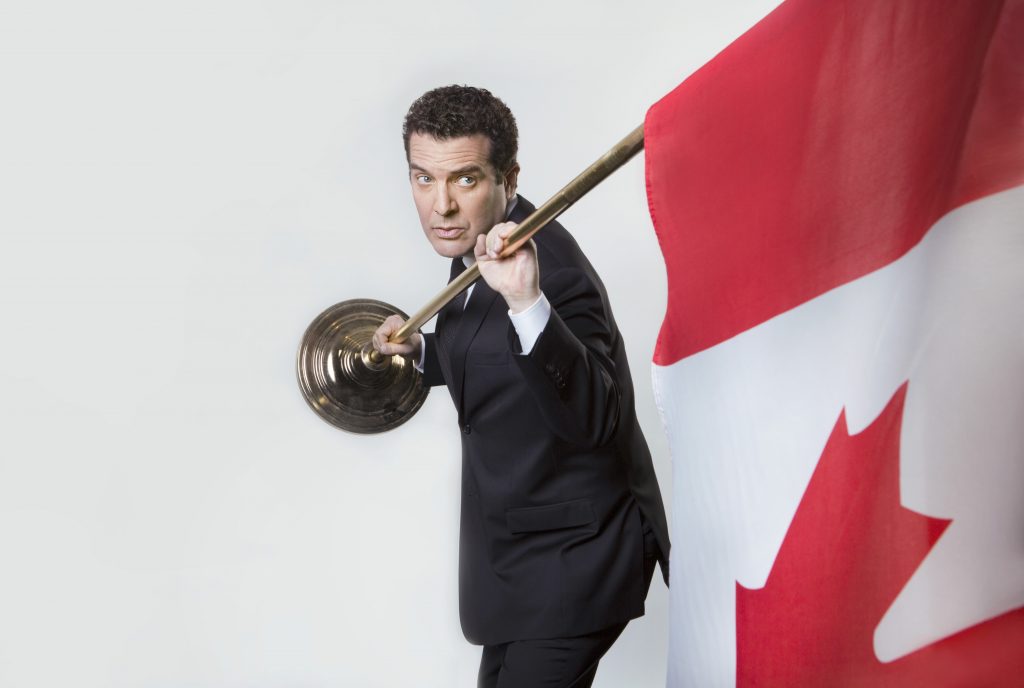 Feeling like waving the flag this Canada Day? Over the past weeks and even months,m I've been banking quotes from several TV personalities, getting their response to one question: What does Canada's 150th birthday mean to you?
Among those I quizzed: Don Cherry, Ron MacLean, Rick Mercer (above), Brent Butt, Marilyn Denis, Cobie Smulders, Jared Keeseo, Eric McCormack, Don Ferguson, Jason Priestley, Peter Mansbridge, Marc Critch, Eric Petersen. Read their responses here at this feature I wrote for The Canadian Press.
I was in North Bay, Ont., this week visiting the set of CTV's Cardinal. The series has picked up rave reviews in The UK, France and Germany as well as in the US where it recently premiered on Hulu. Production has begun on a second season.
While there I was able to ask three leads from the series the same Canada 150 question. I got three great responses; one from an American who has lived and worked coast-to-coast in Canada (Billy Campbell); one from an actress who is among the few to find success working in French and English across Canada's two cultural solitudes (Karine Vanasse); and one from a busy actor who proudly represents his First Nation heritage (Glen Gould). Here are their responses: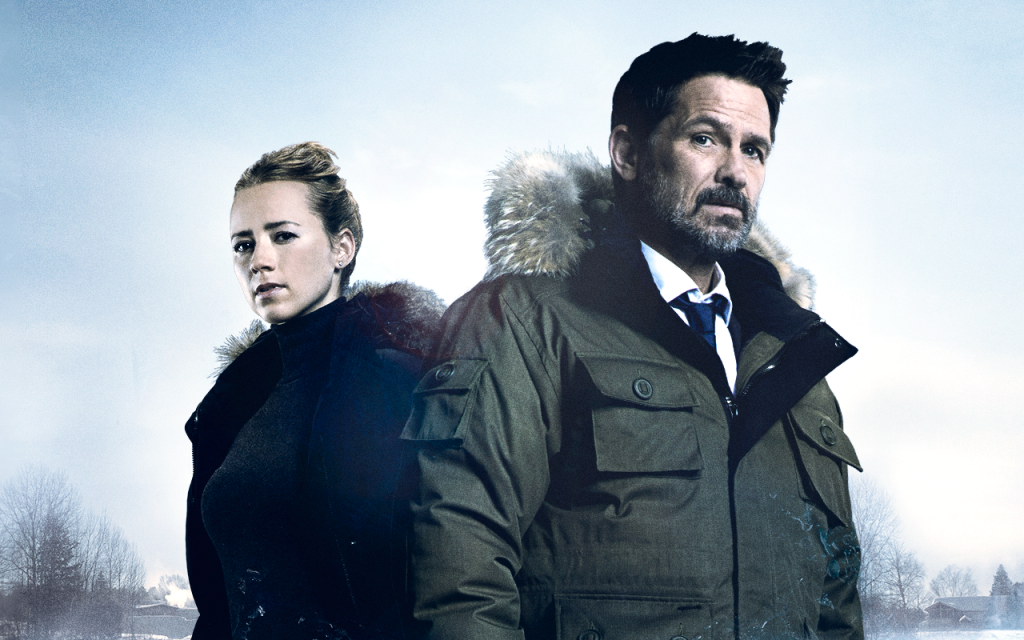 "I can't say what 150 means to me but I can say what Canada means to me. I've been coming to Canada since I was a baby, to Muskoka Lakes primarily. What Canada means to me is that I've come north of the border, and am among reasonable people in a place that tries relatively speaking to protect the best interests of its people. That, to me, is what Canada is. I don't know who said it—it might have been Trudeau, the young one. He was asked to describe what is a Canadian. I think he said, 'Anyone with a reasonable suspicion that he might be.'" — Billy Campbell, Cardinal
"I like when we celebrate ourselves without comparison. I like when we celebrate what we are for who we are and that's it. I feel like we're owning it more and more. Yes, I'm from Quebec, but I feel like my roots are Canadian. I feel like I'm at home here, much more than I am when I'm in the States. You can tell when someone has Caandian origins. It's not a cliche to say that there's is a genuine compassion. I feel like there is a softness of the heart." — Karine Vanasse, Cardinal
"I have mixed feeling around it. When they tried to introduce the white paper in the '70s, aboriginal people weren't even listed as among the founding nations of Canada. we weren't even listed as a fundamental characteristic of Canada. They weren't going to include us. So for Canada 150, I'm not participating. I don't sing O Canada ever, I don't fly the Canadian flag, I don't consider myself a Canadian. I'm not a Canadian, I'm a North American Indian. That's what I am." — Glen Gould, Cardinal
My CP story ran long and a few celebs I spoke with missed the cut. One actor I spoke with was Allan Hawco, back this fall in the CBC prison escape drama Caught. Hawco was candid about how the Canada 150 party might go down with a few reservations in his home province:
"July 1, as you know, is a tricky one for Newfoundland," he told me, "because it was our Memorial Day as a country. I'm way over it because I love Canada, particularly these days, you look around…. but our Memorial Day pays tribute to the first World War heroes.  We lost an entire generation of our future leaders, our best and brightest. There;s always been a bit of bitterness. The fact that it was acknowledged at one point has helped some of that feeling go away."
I also spoke with William Shatner — in Toronto a few months ago to guest on Private Eyes.  Always happy to remind folks of his Montreal heritage, he said: "Canada is 150 but Montreal goes back 375 years. Canada is like this very young country that is still wet behind the years. Montreal by comparison is a grey beard."
Finally, retired astronaut Chris Hadfield, who guests Saturday night on the Air Farce Canada 150 special, had this observation:
"There's only one reason to celebrate any anniversary – to look at what we've done wonderfully right and what we've done regrettably wrong. If you just focus on the past 150 years, I think you've missed the point of Canada. We've solved some incredibly complex problems over the last 18 thousand years."