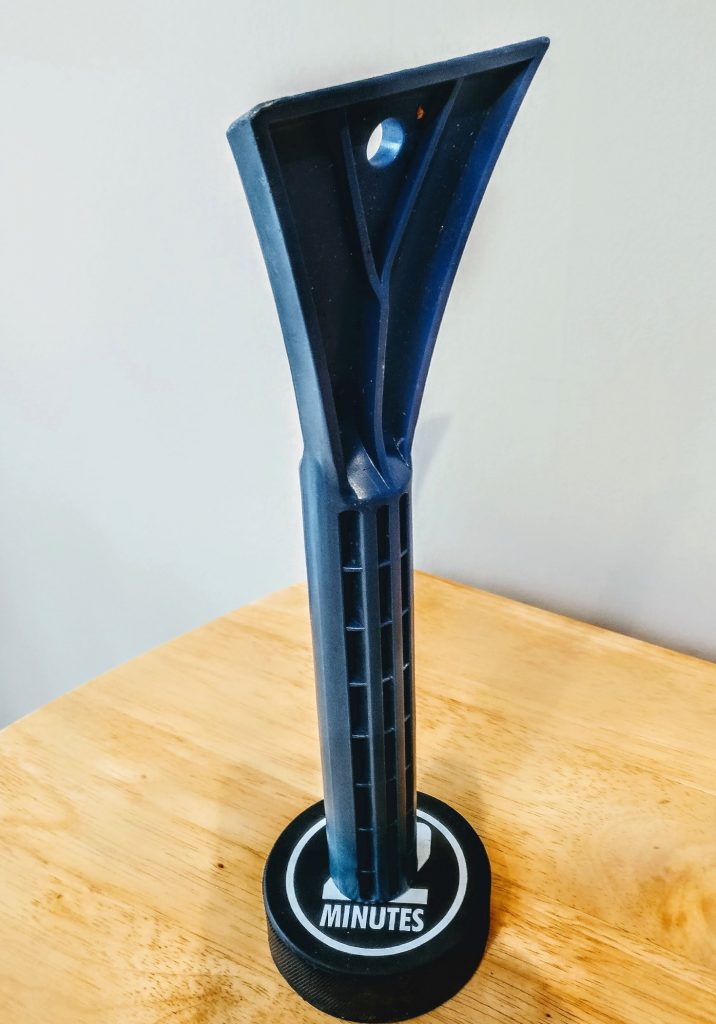 Do you have Canadian Screen Week fever?
Yes, the annual Canadian TV and film industry salute to itself is knee-deep in statue swapping. Very practical awards that double as ice scrapers are being distributed to everyone who over-paid for tickets to attend the multiple nightly galas. It all culminates Sunday at the main gala, broadcast on CBC starting at 8 p.m.
Let's start with the good news: Jonny Harris and Emma Hunter are hosting the two-hour TV special. Neither had to be airlifted up from the States. Both are funny and relatively young, host-wise, and deserve this opportunity to shine.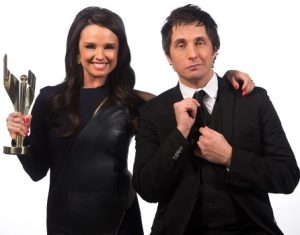 There are also many hard-working, talented Canadians, from coast-to-coast, who deserve thanks and recognition for their efforts in the Canadian film and television industries. Hats off to an army of Canadian cast, crew and creatives in a booming year, production-wise.
I'll single out two I went to school with in Etobicoke: fellow Michael Power/St. Joesephs grad Stephen Lynch was a well deserved winner at Wednesday's "Creative Fiction" bun fight where 41 awards were presented. Lynch won for Best Achievement in Make-Up for helping to transform Tatiana Maslany into all her selves on Orphan Black. And Our Lady of Peace grade school chum Jon Comerford and his partner Lisa Parasyn took home the Best Casting trophy for their stellar work on the CTV drama Cardinal. Thrilled also to see that the Academy Board of Directors saw fit to pay tribute to Jay Switzer.
My annual complaint about these awards, however, still stands. There are way too many categories. It is impossible to take it all seriously or not to conclude that the Academy simply wants to sell out the three or four galas and to maximize their take from the banquets in terms of sales and sponsorship. Every year, cancelled shows are in the running and categories get padded by including unlikely or even downright unsuitable contenders. In Canada, it seems, #metoo stands for, "Hey, don't I get an award, too?"
Now, that's really not such a big deal. If everybody needs a trophy, fine. Much more troubling over the past 12 months, however, is the shocking fall off in viewership for Canadian scripted television shows. In terms of ratings, if this past year was the Stanley Cup playoffs, all the Canadian teams are at risk of missing the playoffs.
This is especially true of overnight ratings — no longer the standard, but still the only way to measure if people are watching your show when it first airs. The new CBC comedy-drama Little Dog, for example, drew 258,000 and 235,000 in back-to-back airings in the overnights last Thursday. That was after a fair bit of promotion through the PyeongChang Winter Olympic  Games.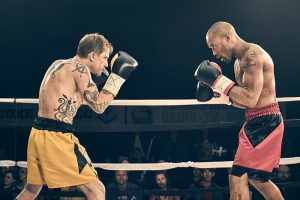 CBC did not have much more success with Burden of Truth, which drew an overnight tally of 354,000 on a Wednesday night last January. That's about what Global did with Private Eyes (356,000) on a Friday night in February, a winter month when ratings generally peak in Canada. Mary Kills People has not been killing it this year, either, tallying 447,000 on a Wednesday night in January. Ratings for Anne of Grim Gables and Alias Grace generally failed to break the Brampton barrier last fall in the overnights. The new Monday night CBC thriller Caught did better, opening to 680,000 in the overnights.
Aside from Murdoch Mysteries, still averaging well over a million viewers a week and occasionally topping 1.4M, every Canadian scripted series is down year-to-year. Some, such as Kim's Convenience, gets a hearty boost once you factor in PVR and other Live+7 viewers.
Still, why aren't generally well-reviewed Canadian scripted shows appointment television for most Canadian viewers? Do they air on the wrong night? Are they poorly promoted? Are they lost behind a Tsunami of options on Netflix, Amazon and Crave, not to mention cable and specialty?
Or is 200,000 simply the new million in Canadian network television? City just announced it is ordering a second season of Bad Blood, the true life mob drama starring Kim Coates and Anthony LaPaglia that premiered, mainly to raves, last fall. It has been renewed despite overnight ratings in the low 200,000s that would surely have had it  whacked even one year earlier.
The renewal has to give every other show listed above hope, but the question remains — why aren't Canadians watching? And is the Academy, by rewarding everything made-in-Canada at least one trophy, not diluting the value of the half-dozen gems that should be breaking through to more viewers each year?