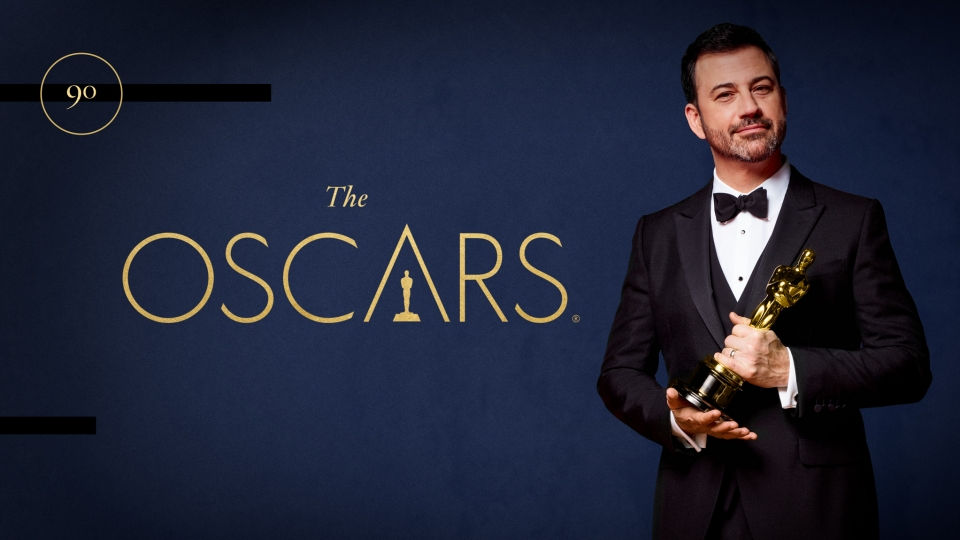 Jimmy Kimmel says this about last year's Oscar "Best Winner" screw up:
"If it happens again, literally everyone that works at ABC should be fired, right?" he told reporters in Pasadena in January.  "If it happens a second time, no one is competent enough to be running a television show or network.  So I don't think it's going to happen again.  If it did, I would have to admit, it would tickle me deeply."
Even if viewers do not recall what movie won the Best Picture Oscar last year (it was "Moonlight," not "La La Land"), they probably remember that Kimmel kicked ass as host. Will it be tougher or easier this year in the wake of the Harvey Weinstein, etc., sex and power abuse scandals?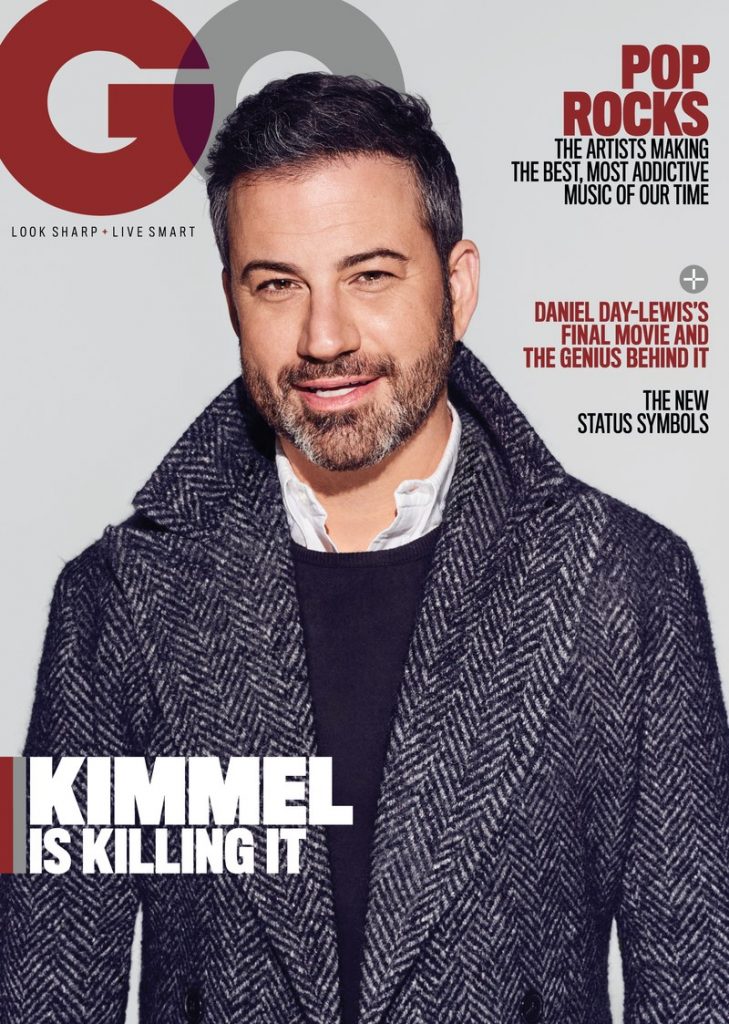 Back in January, Kimmel told the press that figuring out his options would be like "getting into a hot tub or something.  You can't really know what the temperature is until you get there."
Well, here we are, the day of the 90th Annual Academy Awards, Sunday, March 4 (ABC and CTV).  Kimmel guessed that the scandals would still be front and centre, "unless there's a nuclear weapon headed towards Sacramento that night or something.  Then we will probably skip it and go right to that."
The late night talk show host has always been good at putting things in perspective. "Let's be honest," he said, "it's just a bunch of celebrities handing each other trophies."
In the past year, however, Kimmel has found himself at the centre of several political controversies. He became a champion of health care causes, making passionate pleas for the US government to back off removing protection for patients with pre-existing conditions. His son Billy was born with a heart defect, driving the predicament home for the 50-year-old comedian and his wife, Jimmy Kimmel Live head writer Molly McNearney. (Billy, Kimmel assured me in January, is doing just fine now, thanks).
"I don't intend to use the Oscars as a platform for healthcare," Kimmel told reporters. "I do think that, ultimately, you have to remember why you are there and it's not about you, and you're there to entertain people who are there on the biggest night of their lives, and if it gets too heavy, then I think you're taking away from that."
Kimmel tries to make the celebrities in the room laugh first, rather than the audience at home. "I think it's important for the audience at home to hear people laughing ‑‑ maybe even more important than making them laugh, themselves."
Jimmy told Neal Justin from the Minneapolis Star-Tribune at the press conference that he was astounded to be short-listed as Time magazine's Man of the Year.
"That was the most ridiculous thing I think I've seen this decade," he said, reminding critics that he once hosted The Man Show. Yes, he's come a long way since the best guests he could book were a few of the "Real Housewives," but he's humbler enough to remember the times when it seemed like the whole world was against him, too.
I  asked about the response to his emotional monologues dealing with his son's scary hospital stay. Had it changed his approach to his show in general?
Kimmel responded by saying it changed how he conducts himself, period.
"I feel like I happened into a situation at a very specific time in American history in which I was able to say something that hopefully at least made people pay attention, if nothing else.  And it hopefully got them to pick up their telephones and tell their leaders what they expect and what they want.  And I don't know if any of that happened.  I honestly don't.  I mean, I think there are people who give me credit for saving Obamacare and I reject that.
"You know, I think that, if anything, it is just such a no‑brainer that Americans reacted.  I mean, you see a guy you think you know, and his baby has had a serious health issue, and, you know, I just brought up other people who have babies and children, and who themselves have serious health issues, and I don't think it's really ‑‑ I don't think it's particularly remarkable that Americans reacted that way, because I think that ultimately whatever side we're on, we agree on that, that we have to take care of children."