It is March, a month when most of Canada is colder than Kevin Spacey's TV career.
Knowing many of us are staying cozy on the couch, the networks and streaming services in Canada and the U.S. are hoping to keep us there with some terrific new shows that are joining their schedules. Here is a preview of TV's March madness (check local listings for times):
Friday, March 1
Northern Rescue (CBC GEM; outside Canada on Netflix). Billy Baldwin (above) and Kathleen Robertson star in this family drama about a first responder and his three teens who try to rebuild their lives after the death of his wife and their mother in a small, northern community. Shot in the heart of Bobby Orr country, Parry Sound, Ont. Also Friday: The Widow (Amazon), stars Kate Beckinsale as a woman who searches the world, including the Congo, for clues to the mysterious disappearance of her husband. Losers (Netflix). An eight episode, international documentary series about failure in the sports world. The fourth episode, "Stone Cold," recalls the 1985 Canadian curling championship when Pat Ryan fell victim to the greatest shot in curling history, "The Hackner Double."
Saturday, March 2
Bajillionaires (family).
Sunday, March 3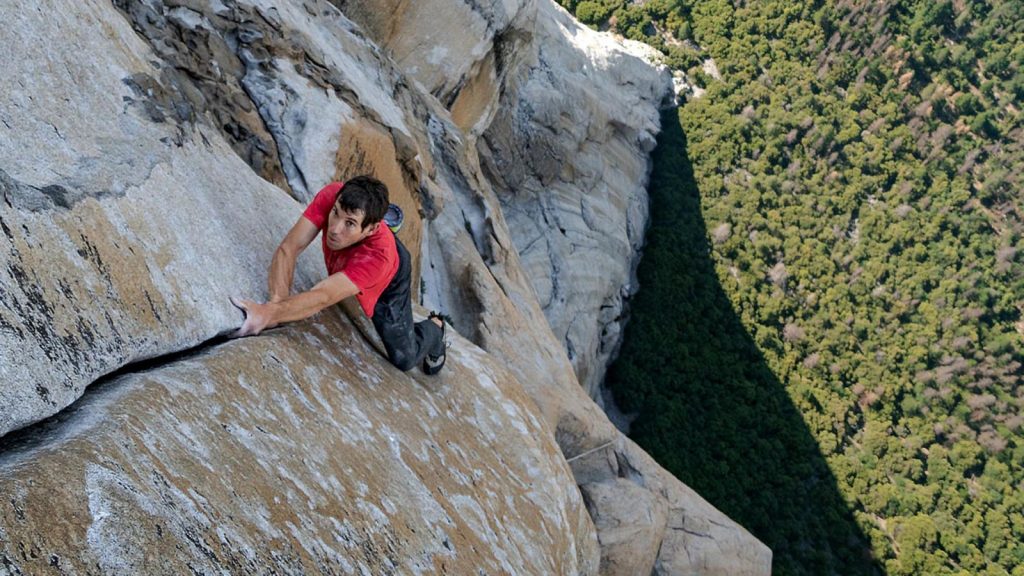 American Idol (ABC), Returns for a second new season with Katy Perry, Lionel Richie and that other guy. Leaving Neverland (HBO, Crave). A four-hour, two-night documentary that builds a compelling case that Michael Jackson really was Bad. Free Solo (National Geographic). Human spider-man Alex Honnold (above) will have you holding your breath as he scrambles across an unscalable 3,200-foot cliff — without safety ropes. The Bush Years: Family, Duty, Power (CNN). Does this cover the two presidents? You betcha. Good Girls (NBC). Crime caper comedy stars Christina Hendricks, Retta, returns for a second season.
Monday, March 4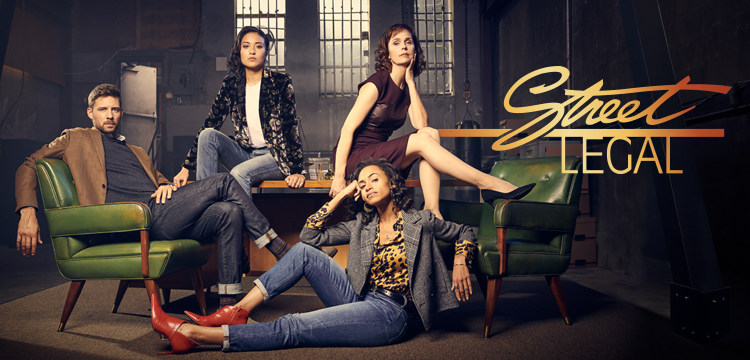 Street Legal (CBC). Cynthia Dale is back as flinty law diva Olivia Novak in this edgier version of the the much soapier serial from the '90s. Cara Ricketts (The Book of Negroes), Steve Lund (Haven) and Yvonne Chapman (The Crossing) co-star as a new trio of hungry young law crusaders she's forced to start over with.
Wednesday, March 6
Diggstown (CBC). Vinessa Antoine plays Marcia Diggs, a big city corporate lawyer who is knocked back down to her rural roots in Nova Scotia. That's where we find her working out of a utility room for a street level legal aid boutique. Natasha Henstridge (Species), Street Legal original C. David Johnson and Stacey Farber co-star. Big Brother Canada (Global). Returns for an umpteenth season.
Thursday, March 7
Superstore (NBC), AP Bio (NBC) and Station 19 (ABC/CTV) all return. For the People (ABC) is a new legal drama.
Friday, March 8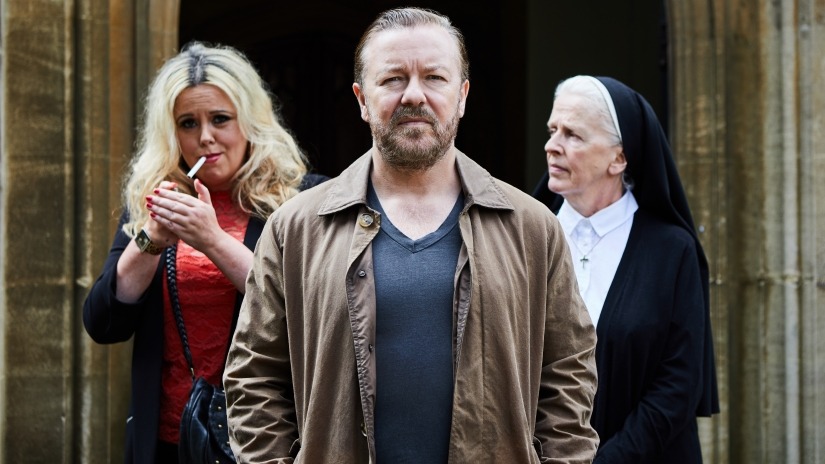 After Life (Netflix). A newspaper writer turns extra cranky after the death of his wife in this dark British comedy starring Ricky Gervais (above middle) — who also created, produced and directed this series. Also: Tin Star returns for a second season (Amazon Prime). The shot-in-Alberta thriller stars Tim Roth and Christina Hendricks.
Sunday, March 10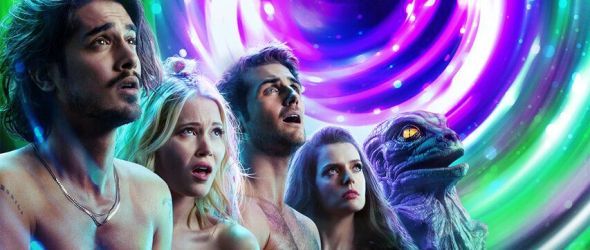 American Gods (Starz, Crave). Ian McShane, Ricky Whittle, Emily Browning, Orlando Jones and Canadian Pablo Schreiber star in this visually stunning second season of this adaptation of Neil Gaiman's novel. The Case Against Adnan Syed (HBO, Crave). A four-part documentary explores the 1999 disappearance and murder of an 18-year-old Baltimore County high school student. This case was first brought to public attention through the popular "Serial" podcast. Now Apocalypse (Starz, Crave). A hit at Sundance, this wild, adult comedy follows Ulysses (Avan Jogia, above left), who keeps dreaming of all sorts of sexual fantasies — and then living them out. Tricky Dick (CNN). Yes, kids, meet the bad president from the late '60s who only now has been Trumped.
Tuesday, March 12
The Bachelor (ABC, finale); MasterChef Junior (returns on Fox).
Thursday, March 14
The Good Fight (CBS All Access). The Christine Baranski court caper returns for a third season.
Friday, March 15
Under New Management (CBC). Original Dragon's Den entrepreneur Arlene Dickenson (above centre) dishes expert advice in this four episode look at how to successfully launch a small business. Arrested Development (returns on Netflix). The Bluth's are back for a fifth season as Buster (Tony Hale) stands trial for the murder of Lucille (Liza Minnelli). Catastrophe (airs a final season on Amazon). Love, Death & Robots (Netflix) is an animated anthology series. Queer Eye (returns on Netflix). For Season 3, the fab five travel to the MidWest. Shrill (Hulu) stars Saturday Night Live's Aidy Bryant as, according to the network, "a fat young woman who wants to change her life, not her body." Turn Up Charlie (Netflix). A comedy starring Idris Elba as a hapless DJ and bachelor who has to play daddy to his famous friend's troublemaking daughter (Frankie Hervey).
Sunday, March 17
Billions (Showtime, Crave) returns for a fourth season with former enemies Bobby Axelrod (Damian Lewis) and Chuck Rhoades (Paul Giamatti) forming an uneasy but highly effective alliance.
Monday, March 18
The Inventor: Out for Blood in the Silicon Valley (HBO, Crave) examines the rise and fall of Elizabeth Holmes, who bilked investors out of a billion dollars with a phoney blood test machine. The Fix (ABC) is a new ensemble law drama created by former O.J. Simpson prosecutor Marcia Clark and starring Robin Tunney, Adewale Akinnuoye-Agbaje and Breckin Meyer. Returning: 911 (Fox).
Tuesday, March 19
Amy Schumer Growing (Netflix). The now married and pregnant stand-up comedienne (above) sees this as her "crowning achievement." Mental Samurai (Fox) is a competition series billed as "an obstacle course for the mind." It's hosted by Rob Lowe. Hey, money's money! The Village (NBC) is an ensemble drama about a group of residents in a Brooklyn apartment who enjoy a family-like bond. Meaning they fight all the time! Lorraine Toussaint and Michaela McManus star.
Wednesday, March 20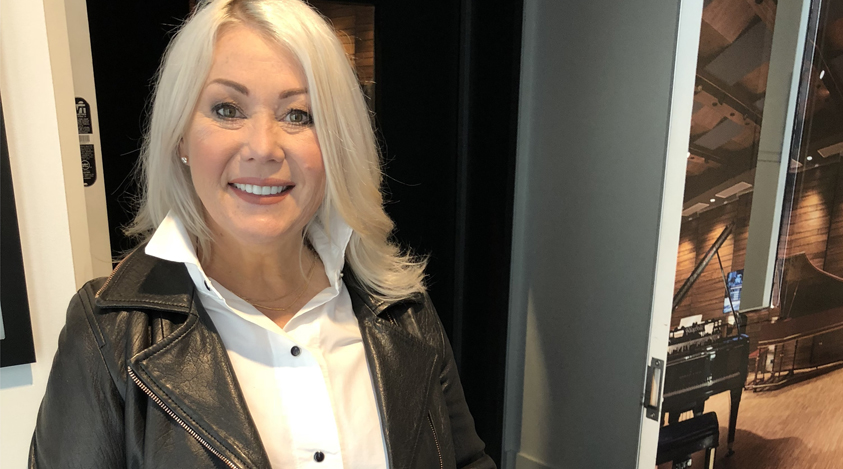 Jann (CTV). Funny and fearless Jann Arden is a knockabout force in this six episode comedy. It stars the Juno Award-winning singer-songwriter as a career challenged version of herself. This self-mocking series takes Arden all the way up Schitt's Creek without a paddle. Shot in Calgary.
Thursday, March 21
Fire Masters (Food Network). Open flame fanatics get a grilling in this competition series for foodies. There's a lot at steak!
Friday, March 22
The OA (Netflix) returns for a second supernatural season with Brit Marling back to explore new dimensions.
Sunday, March 24
Into the Badlands (AMC, final season).
Monday, March 25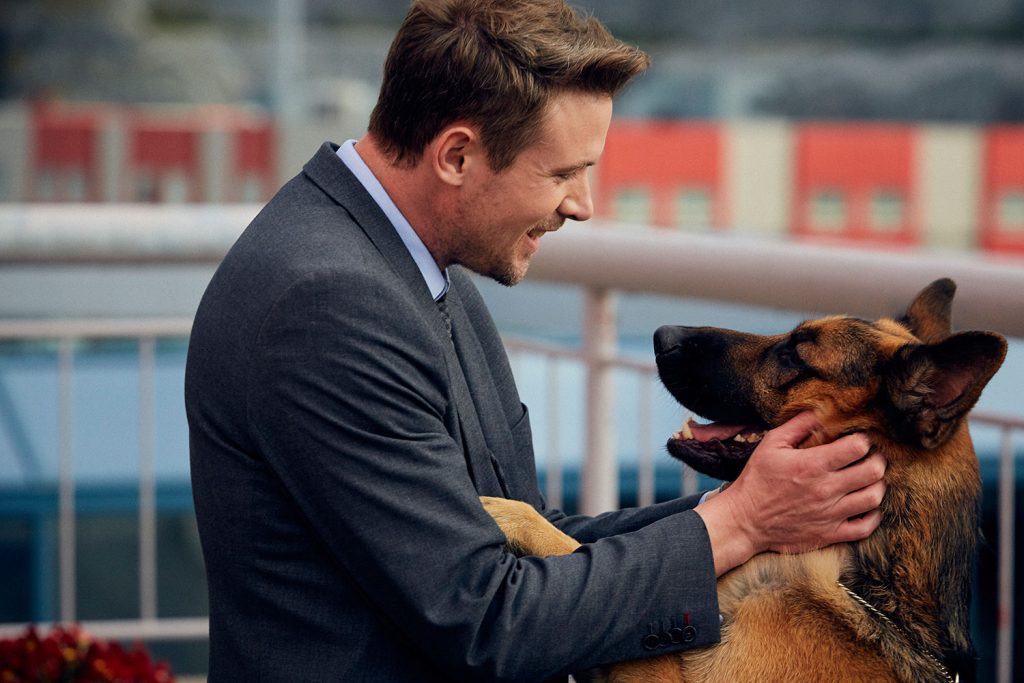 Hudson & Rex (Citytv). A St. John's, Nfld., based police procedural about an officer (John Reardon) and his dog Rex (played by Deisel). Based on an Australian series; adapted by the folks behind Murdoch Mysteries. Also on the 25th: The Murders (Citytv) and Knightfall (History). A look inside the most powerful and mysterious force of the Middle Ages. Look for Mark Hamill, hidden under a bushy beard as an Obi-Wan Kenobi-like warrior.
Wednesday, March 27
Million Dollar Mile (CBS) is an L.A.-based obstacle course competition series hosted by former NFL journeyman quarterback Tim Tebow. A million bucks to the winner, but first they have to dodge top athletes bent on breaking their femers. Based on the feature film of the same name, What We Do in the Shadows (FX) is a documentary-style comedy series about vampires who live in Staten Island. Happy! (Syfy) returns for a second season with cop Christopher Meloni still seeing a little unicorn named Happy (Patton Oswalt). Returning for a final season is Jane the Virgin (The CW).
Thursday, March 28
Abby's (NBC) is a San Diego-set sitcom about a backyard unlicensed bar where, presumably, everybody knows your name. Natalie Morales stars, with Neil Flynn part of the ensemble. Returning: Backyard Builds (HGTV). Legacies (The CW, finale).
Friday, March 29
Santa Clarita Diet (Netflix). Timothy Olyphant and Drew Barrymore return as husband and wife real estate agents dodging death and destruction in the suburbs of LA. Hanna (Amazon), promoted during the Super Bowl, is a thriller about a young girl ( Esme Creed-Miles) raised in a forest who is trying to dodge an off-book CIA agent.
Sunday, March 31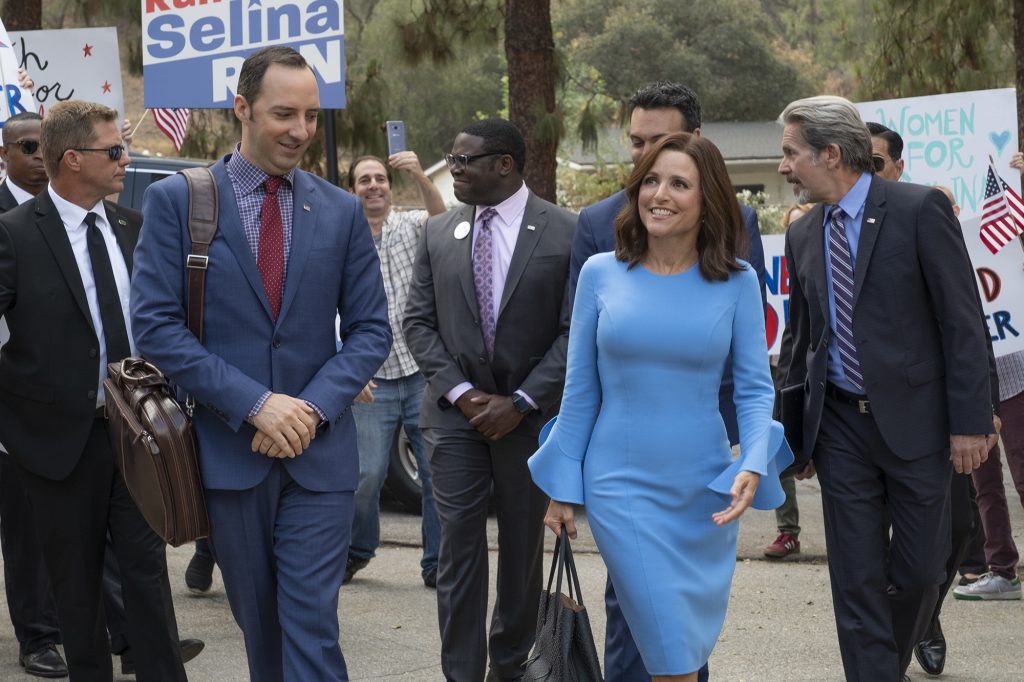 Canadian Screen Awards (CBC). Call the Midwife (PBS), Masterpiece: Mrs. Wilson (PBS). Barry (HBO, Crave). Veep (HBO, Crave, final season). Trailer Park Boys: The Animated Series (Netflix). Could anything be any more cartoonish already?