A Canadian drama about drug smuggling mennonites? Based on true stories? That could never last, right?
Well, yes and no. CBC order it then cancelled it after a short, six-episode season. It's now three years later and two other networks — Super Channel in Canada and WGR in the United States — are premiering a second season (Tuesday night at 10 p.m. ET on Super Channel Fuse).
I was lucky enough to be on location with this series twice, the second time almost a year ago. A key scene was being shot out in a field about 40 minutes outside Halifax. That's where o-creator Michael Amo told me the story about how distributor Cineflix wouldn't let go of a series it knew it could sell internationally if they just had another season's worth of episodes. Enter Super Channel to the rescue. Read that full story here.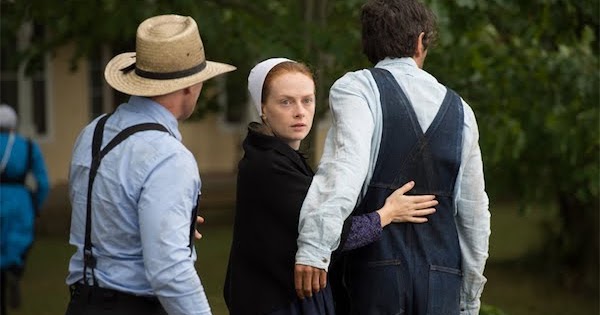 Ryan Robbins is back as put upon pastor Noah Funk, head of a Mennonite community blackmailed into hiding drugs from a Colombian cartel into wheels of cheese and then buggying then across borders. Alex Paxton-Beesley (seen also recently on Cardinal and Murdoch Mysteries) is also back as his wife Anna Funk, and she gets the funk out of the kitchen big time this season as Anna becomes front and centre to the story.
I spoke with Paxton-Beesley this week in her hometown of Toronto where she was just back from promoting the series in Los Angeles.
Anna has turned into a Mennonite super warrior!
That may be a little bit too positive for what I turn into this season. It gets pretty dark.
It was really intense. In some ways it was quite issolating. In the first season we had our family unit together so frequently. There's not so much of that, especially in the very beginning of this season. Anna's carrying the weight of the world on her shoulders. She's trying to protect her kids; she's not communicating as much as she could, she's in as difficult fix.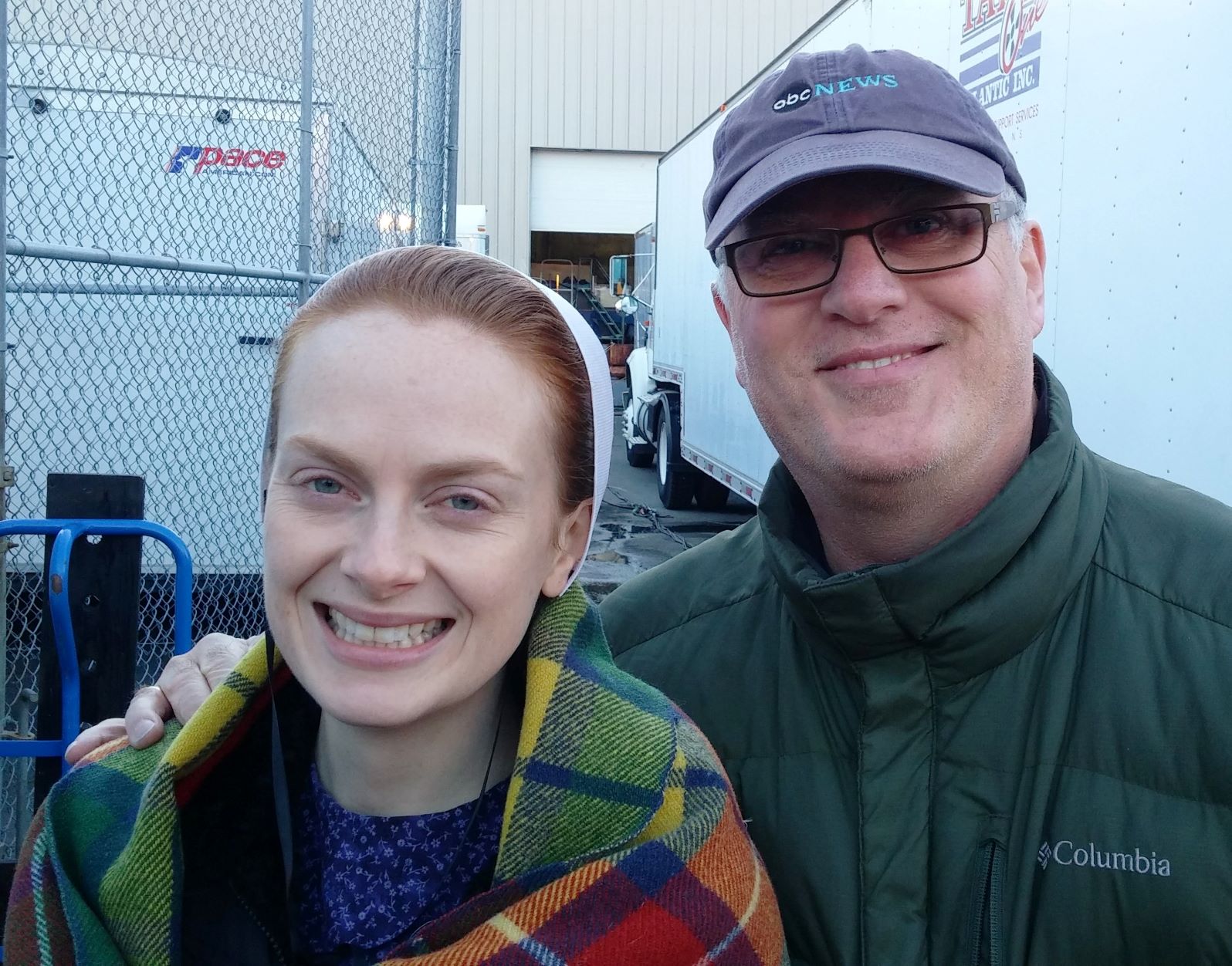 Did you get notes from Michael Amo as to the turn your character would take in season two?
I knew sort of what to anticipate when we got the pick up to season two. They really trusted that I know this woman. We had some conversation about plot points here and there but in general it was so nice, especially with [director Ken Girotti], because we have such a great working relationship. She is so different this season and she's going to places I wasn't sure of. Then again, all these things are happening to her for the first time, too, so as much as it was unknown to me, it was absolutely unknown to her. So there is something about learning to trust your instincts.
It must be liberating on one level to just do that and go for it.
Exhilarating, quite frankly — inspiring because I think I have thought of her as being very different from myself. But as I've been working through her journey this season and empathizing with it, I realized how much of her I have in me and particularly that strength, that ability to take care of as situation. She's someone who doesn't back down from things. And just in talking about her, I've really felt the shift in my own life, of really being, 'No, no — we've got to face this. You cant just avoid things all the time.'
All Canadian actors probably need a bit of Anna in them.
Yes! She's a problem solver. I see a problem here, I'm going to fix it right now. So much of solving a problem is just starting. Arguably, she's too good at that and that's what gets her into so much trouble in season two.
Were you fearful this show would not come back for another season?
Yes I really was. It was pretty nuts. At first, the notion we might come back was just a whisper. Ryan and I were constantly hoping but we had to anticipate this falling apart. It didn't feel real until I was on the set. I spent the first three weeks just crying out of joy. I actually don't think I'm exaggerating. Our hair and make up would make fun of me a lot because i was always just like, 'I'm so happy guys!"
This season you have several new co-stars, including Alyson Hannigan, Christopher Heyerdahl and Zoe Palmer.
The cast that was added to the second season is absolutely nuts. They're are basically a dream team of Canadian and some American talent. Its really special to be able to work with those people and just to spend time with them just as humans,. We had a really, really good time together.
Finally, I hear you're a big Toronto Raptors fan. Is that true?
Are you kidding? The feeling when that ball finally went in — you can't replicate that. There is no version of that which exists outside of the moment in sports. That was so magnificent.