Pure fans, your prayers have been answered. Super Channel has resurrected thee Mennonite mob drama for a second season.
The series seemed deader than a Roseanne revival after CBC walked away after six episodes. That was a blow to the Halifax production community, coming on the heels of other series shut downs in the wake of provincial cut backs on tax incentives.
I had the good fortune to visit two years ago when those episodes were in production. The intense drama was the public broadcaster's final pickup that season, and its underdog status seemed to bind the cast and crew together in binder twine.
My 2016 visit came days before the US presidential election. I remember imported star Rosie Perez was so in terror of Donald Trump winning the White House she flew back home to New York to vote in an advance poll. I assured her that the former Apprentice host could never become president in a million years.
Perez is not part of the re-boot but Ryan Robbins is thrilled to be back as put upon pastor Noah Funk. Alex Paxton-Beesley is also back as his wife Anna Funk, and she gets the funk out of the kitchen this season in what's been described a real kick-ass role.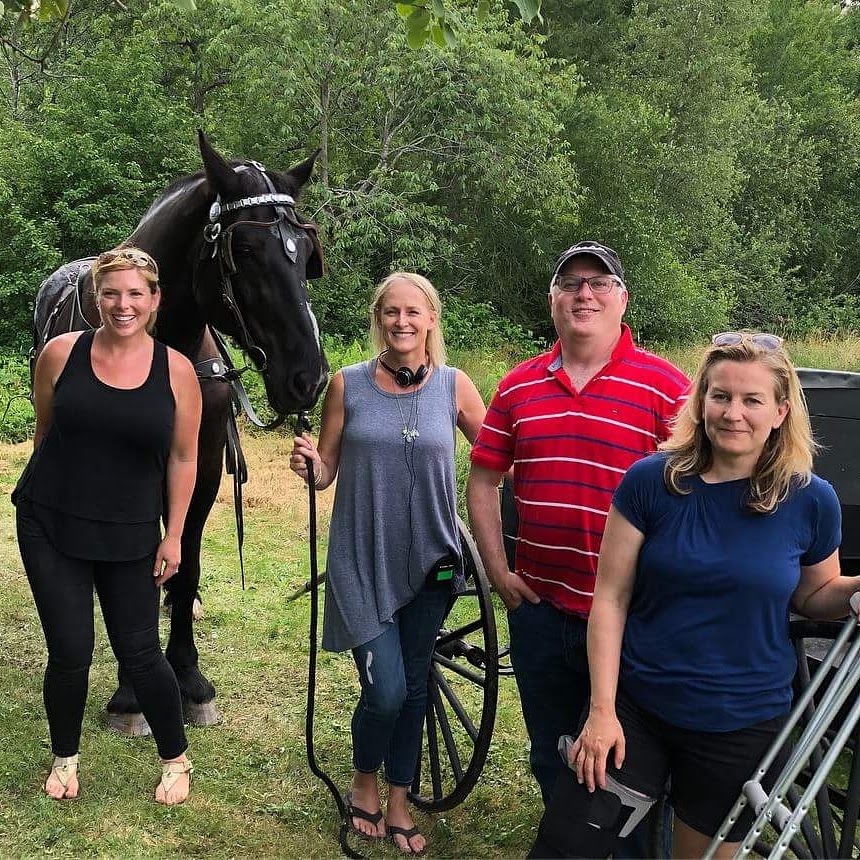 Pure has always been a passion project for writer/creator Michael Amo (The Listener) — who has family ties to the Mennonite community — and his fellow executive producer David MacLeod. Both were surprised when CBC execs told the showrunners — despite OK ratings — that the series didn't quite fit into their schedule going forward and pulled the plug.
Enter Super Channel. Fully bounced back from receivership protection, the premium pay TV service started looking around for homegrown projects to support. Distributor Cineflix had struck a deal with WGN stateside to carry Pure and needed more episodes to really jump into the export market. Super Channel's second season investment made everything come together — even a window for CBC to continue an association with the series (likely as a digital streamer post the SC premiere).
The result was a very happy set, with cast and crew delighted to be back in Halifax working on something this Pure. Director/executive producer Ken Girotti literally had a field day Tuesday near Windsor, N.S., directing mobsters and Mennonites in a Maritime stand off. It was all shot in tall grass with the actors surrounded by sloping hills and lush scenery. Standing by were two modes of transportation: a magnificent horse and buggy and a gleaming white chopper.
Amo was especially excited because he got to ride the chopper home.
The next day the scene shifted to in-studio interiors, specifically a police squad house. Girotti set aside Tuesday's straw farm hat for the porkpie topper he saves for interior work. "Always wear a hat," he advised,  "because you never know when you're going to be fired and have to leave in a hurry."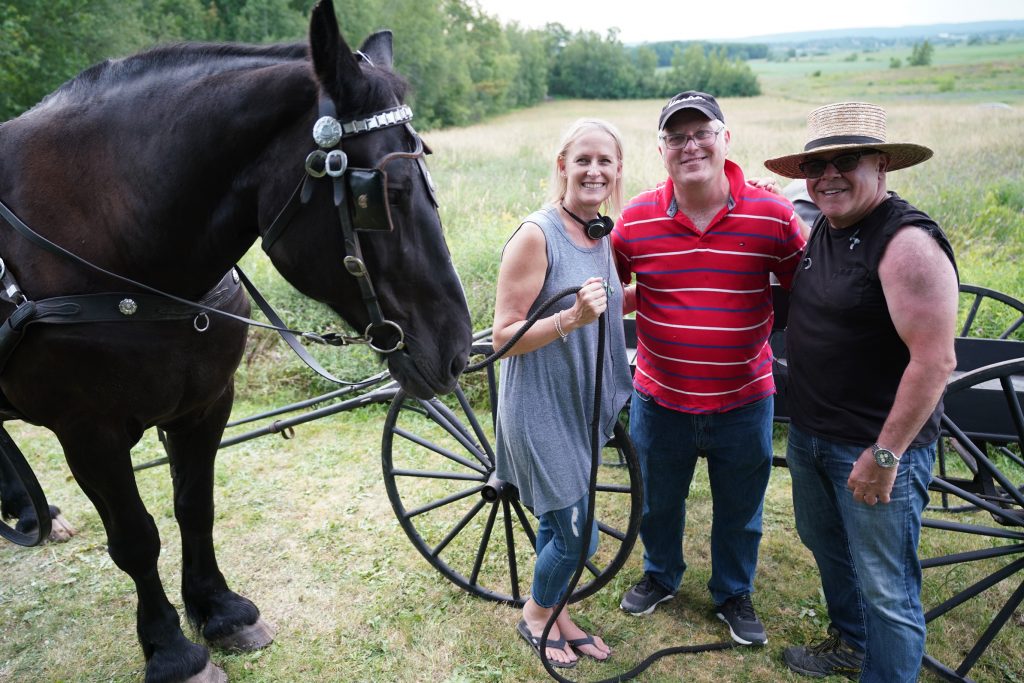 Easy to joke when you're as in-demand as Girotti, who has been calling the shots lately on everything from Vikings to Anne with an E.
Joining the series is Zoie Palmer (Lost Girl) as an investigating officer, with Columbian actor Victor Gomez as a drug lord who has Funk's clan by the cheese wheels. Dylan Everett returns as the pastor's lad Isaac Funk and viewers will see a big transformation with that character next season. There will be one or two other surprising returns, too. Look for six new episodes of Pure sometime in 2019 on Super Channel.