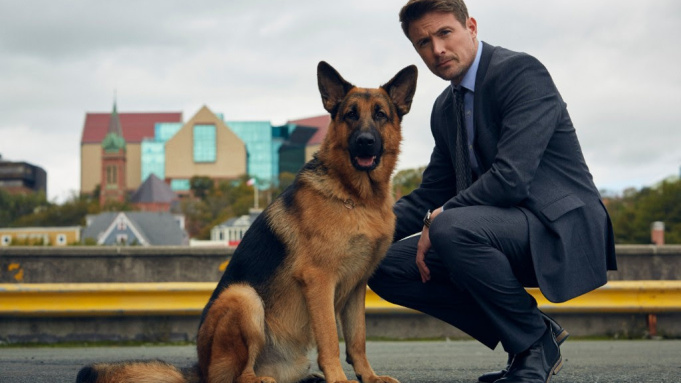 One of the more fascinating things I observed last week on location with Hudson & Rex was just how much Diesel was into his job.
That would be Diesel vom Burgimwald, a magnificent, three-year-old german shepherd. He plays Rex on the series, which returns for its second season this Tuesday night at 8/7c on Citytv.
I was lucky enough to accompany the cast and crew to the beautiful islands of St. Pierre and Miquelon last week, just off the southern coast of Newfoundland. Normally the series shoots in St. John's, but the story called for detective Charlie Hudson (played by John Reardon) and his pooch partner Rex, to travel to the French islands in pursuit of a bad guy or two.
A scene was shot around a carnival merry-go-round near the main port of St. Pierre. Director John Vatcher had a set up requiring Rex to leap over a picnic table onto the carnival ride. For this kind of a stunt, owner and trainer Sherri Davis switches to her stunt dog, Iko, to leap into the scene.
This did not sit well with Diesel who was barking his head off from his perch halfway out a window in the back seat of a car parked across the street. Diesel barked louder than Eric Estrada back when he was replaced for a few months on CHiPs. Just who did this Iko imposter think he was, he seemed to be saying.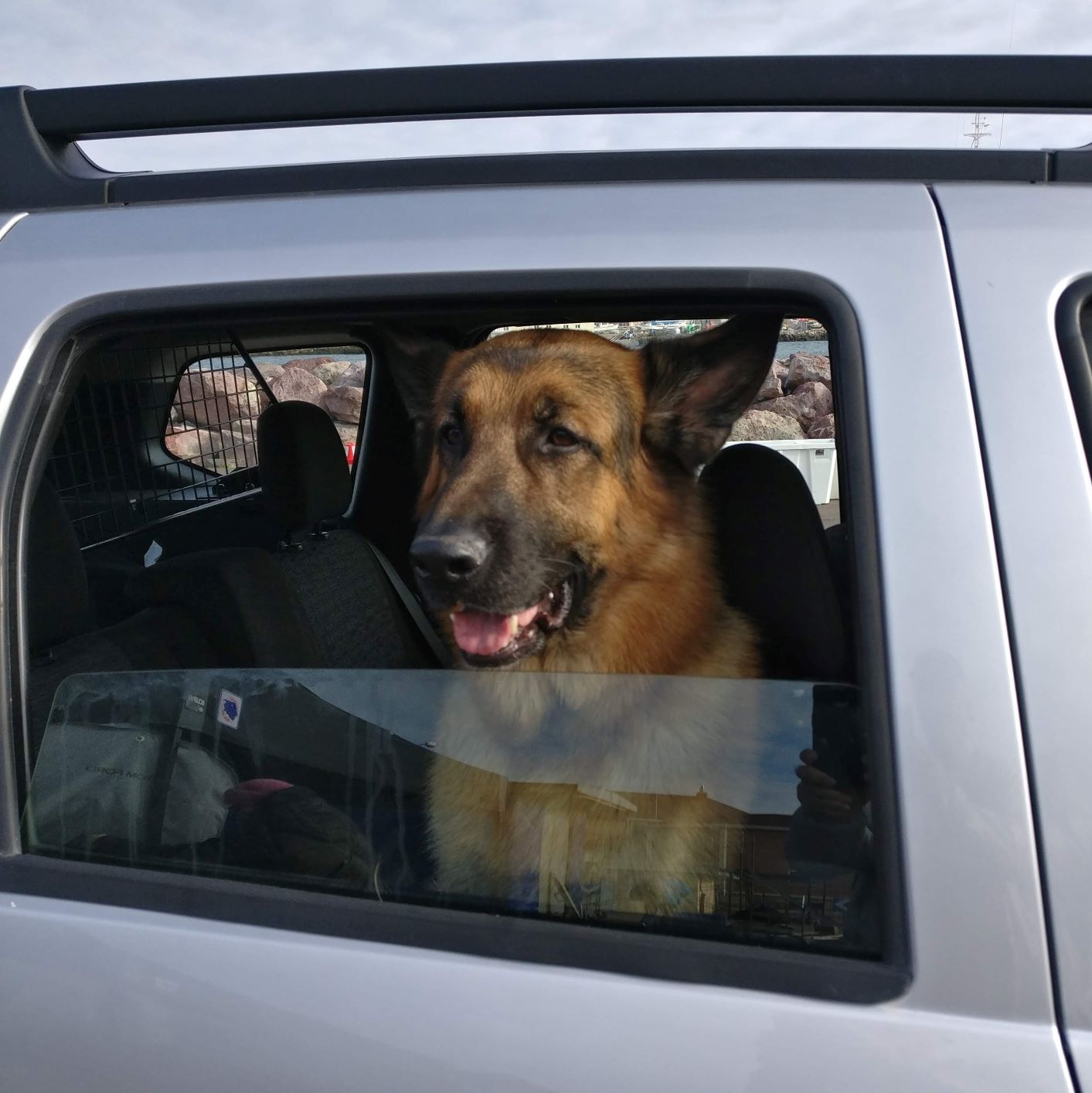 The thing is, Davis has Diesel trained to do all the glamorous close up work. Even fellow cast members have learned certain hand signals designed to get Rex to speak, sit up or look in a certain direction. There's no sense in the star stubbing his paw in the middle of a 16-episode season.
Try telling that to Diesel though. There's just no hand signal for that.
Besides, he's in plenty of scenes already. By the end of a 12-hour shooting day, like everybody else, he is dog tired.
The series, commissioned by Rogers, is produced by Shaftesbury (the same folks behind Murdoch Mysteries and Frankie Drake Mysteries) and Pope Productions. This was my first time hanging with executive producer Paul Pope, who is kind of the TV and film Pope on Canada's East Coast. A great host, he even invited the mayor of St. John's, Danny Breen, along for the trip to the French islands.
Mr. Breen is a fan of Hudson & Rex, especially for the way the series shows a modern, big-city side to the provinces' largest metropolis. To drive the point home, the Toronto Maple Leafs were in town playing an exhibition game during my stay out East. It isn't all bars and harbours, but damn, they have them too.
I'll have more on the special trip to "near" France later in the season; that episode will likely air in early November. Until then, pick up the trail with Hudson & Rex tonight on Citytv.