It's not an overstatement to say that the most influential sitcom in the history of television premiered 68 years ago today — I Love Lucy.
Lucille Ball, a one time RKO chorus girl who stood out in a string of feature film dramas and comedies in the late '30s and '40s, became TV's biggest star in the '50s. Together with her Cuban-born bandleader husband Desi Arnaz and their supporting co-stars Vivian Vance and William Frawley, they sold millions of TV sets during TV's first decade of regularly scheduled network fare.
I Love Lucy ran for six seasons and 180 episodes, extending through the end of the '50s with a number of hour-long Lucy and Desi specials. Two other long-running series starring Lucille Ball followed in the '60s and '70s.
How popular was the series from 1951 through 1957? It took just six months to become America's No. 1 show and it stayed that way for four of the six seasons it was on the air. In its first season, 11 million families watched each week; at the time, there were only 15 million TV sets in the U.S.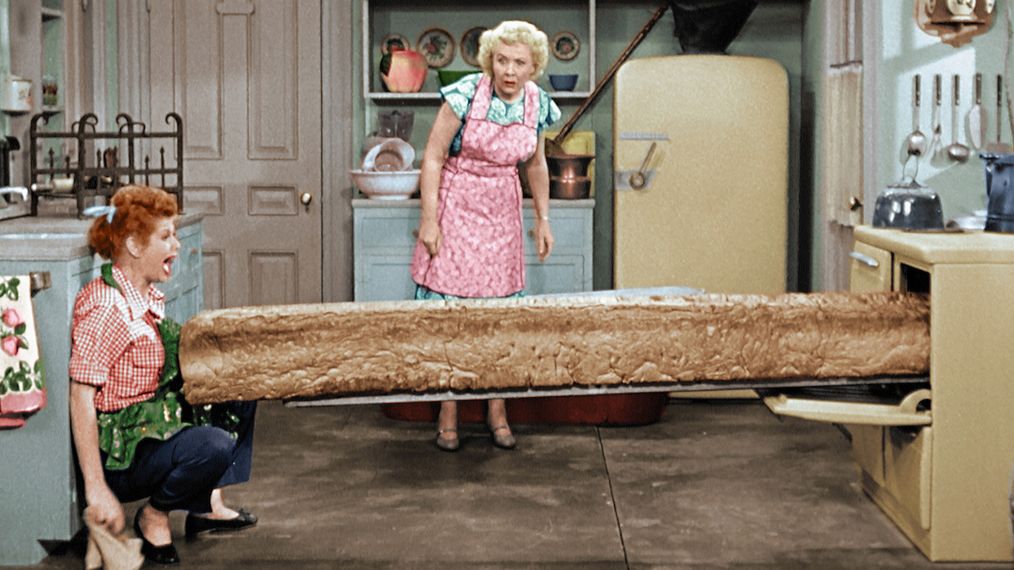 The series drew a 67.3 rating throughout 1952 — the highest average rating for any single season of a TV show. Imagine: more than two thirds of the TV sets that were on in 1952 were tuned to I Love Lucy. A show that managed to attract five per cent of the viewing public today would be considered a hit.
I was born after I Love Lucy ended as a half hour series, but the reruns were a constant throughout my childhood in the '60s. The series was as easy to "call up" during the day back then as it would be today on YouTube — you simply kept changing the channel until you found it.
Ball was a brilliant physical comedienne and a disciplined trouper who just instinctively knew where to find the funny, even though, as she would point out, she was never a joke teller or a comedy writer. Desi had a photographic memory when it came to scripts and also had a head for business; when he wasn't hitting his marks he was running the studio.
When CBS balked at the Ricardos request to shoot the series near their home in Los Angeles (shows were shot on the East Coast back then, and Ball felt the couple's marriage couldn't survive more road trips and separation), savvy Desi stepped up and offered to pay the difference in production costs out of his own pocket. That few thousand dollars a week investment made the couple millions as it gave them a large ownership stake in the series. (Don't feel sorry for CBS; they later bought the series back again and made hundreds of millions.)
When I was starting my career at TV Guide in the mid-'80s I was able to meet Ball in person when she came to the Television Critics Association press tour in Los Angeles to promote her final series, Life with Lucy. That ABC series, thankfully short-lived, was best forgotten until Shout Factory exhumed it in a box set earlier this year. I won't ever watch it, because it will make me go "Waaaa!" a wail Lucy was famous for in her prime.

A much better idea for Lucy fans or those who are curious about one of the 20th Century's top clowns: Head to Jamestown, N.Y. That's the birthplace of TV's "zany redhead" and it is also where you'll find two tourist attractions that do her honour. The first is the Lucy Desi Museum, a shrine to the couple that has been welcoming visitors since 1986. The other is the new National Comedy Center, a state of the art museum celebrating Lucy as well as comedy legends such as George Carlin, Robin Williams, Jerry Seinfeld, Jim Carrey, SCTV, Saturday Night Live and everybody from Charlie Chaplin to Dave Chappelle. The place is the Cooperstown of Comedy, and I'll be writing much more about it in the coming weeks and months.
Lucy herself started this Ball rolling. It was her wish that her upstate New York birthplace become a destination for comedy fans everywhere — or else there'd be some 'splainin' to do!