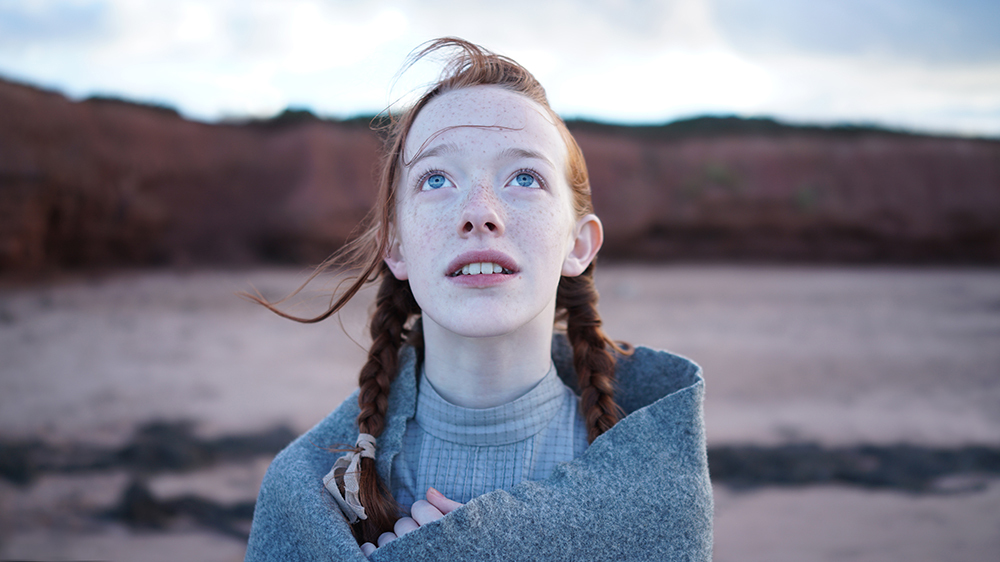 Tuesday, there was a social media storm across Canada as news leaked that the CBC/Netflix series Anne with an E was being canceled after three seasons. Immediately, #saveannewithane and #renewawae started trending on Twitter. The satirical website The Beaverton posted a fake news story under the headline, "Rioters demand return of Anne with an E."
Things got so intense that series' creator Moira Walley-Beckett went on Instagram to post that the series had "reached the end of the red Green Gables road." Take heart, however, kindred spirits — Walley-Beckett also indicated that she'd love to do a final, feature film version to put a bow on the series — a possibility CBC and Canada's various funding agencies could likely cover the cost of on their own.
Fans continue to take their wrath out on Netflix. The reality is, however, that in Canada, on CBC, the show was never a hit. In this its third season, Anne with an E has the same, national, average-minute-audience this year as it did last season, a shade over 400,000 total viewers. This puts it far outside the top 30 most-watched shows in Canada each week.
In the overnight ratings, the viewership is predominantly 50+, rendering it even less of a draw for many advertisers. The number of Canadians between the ages of 18 – 49 who watch it each week on CBC would not even fill the Rogers Centre.
Now, that doesn't mean it's not a lot of people's favourite series. It's just impossible to sustain a well-crafted, exportable series with a cast and crew of well over 100 people when a broadcaster who was sharing the cost now has to go it alone.
The series followed Heartland Sundays at 8 p.m. on CBC. Once upon a time that would have been the perfect one-two scheduling combination. Kevin Sullivan's original Anne of Green Gables miniseries saga, for example, drew ten times as many viewers in Canada in that timeslot 30 years ago on CBC.
Times have changed, however, with broadcast network shows long having ceded TV's busiest night to blockbuster cable and streaming fare such as Game of Thrones and The Walking Dead. There are now probably more 18-34-year-old viewers watching The Mandalorian Sunday nights in Canada on Disney+ than Anne with an E.
The final episode of Anne with an E aired Sunday on CBC. The entire third and final season will be available for streaming starting Jan. 3 on Netflix.