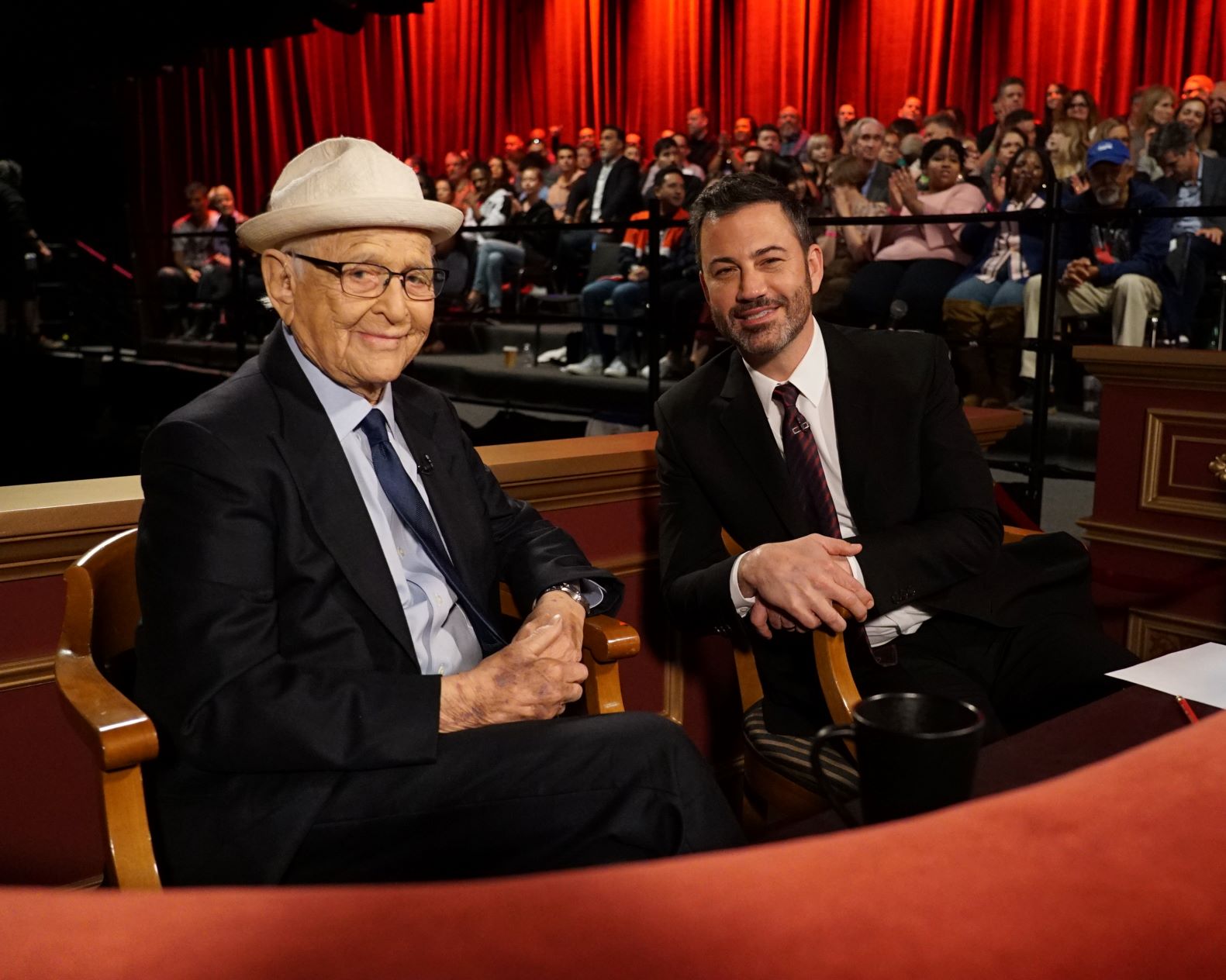 Wednesday night, Norman Lear and Jimmy Kimmel go back Live in Front of a Studio Audience.
The 97-year-old television showrunning legend and the ABC late night talk show host return with a second live special. This time they will again re-stage a brand new presentation of a script from Lear's pivitol '70s sitcom, All in the Family, along with an update of another Lear comedy, Good Times.
The first special, which ran last May on ABC and featured All in the Family plus The Jeffersons, drew 14.29 total viewers. Add in the two encore broadcasts on Saturdays in May and August and a grand total of 23.5 million ABC viewers saw the broadcast. It also won an Emmy for Outstanding Variety Special.
Back as Archie and Edith Bunker are Woody Harrelson and Marisa Tomei, with Ellie Kemper and Ike Barinholtz returning as Gloria and "Meathead." Kevin Bacon, Jesse Eisenberg and Justina Machado are also part of the new Family cast.
Stepping into the Good Times revival are Viola Davis and Andre Braugher, playing the parent roles of Florida and James Evans originally played by Esther Rolle and John Amos, with Haddish as chatty neighbour Willona. Former SNL player Jay Pharoah gets the key role of J.J., a "Dy-No-Mite" part made famous in the original by Jimmie Walker. Corinne Foxx and Asante Blackk also get in on the good times.
Kimmel hints that there'll be some surprises in the broadcast; look for a surviving original cast member or two, perhaps Walker, to sneak into some scenes. And here's a touch, as a collector of old TV shows on 16mm reels, I really want to see: ABC has retrofit promos from their current lineup — shows such as The Good Doctor, The Bachelor and Jimmy Kimmel Live! — and made them look like clips from the '70s with vintage voiceovers, graphics and music cues. Other ads for ABC's coverage of the Oscars and New Year's Rockin' Eve will actually contain footage from 1975.
The producers had not revealed which exact episodes will be recreated Wednesday night. All we know is that these scripts were hand-picked by Lear.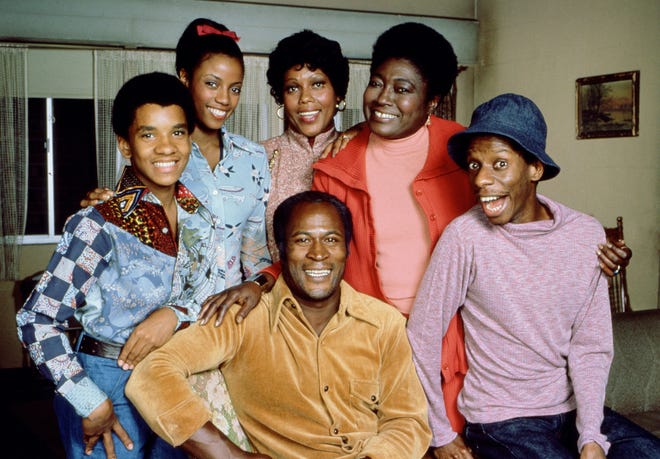 As for the music, Jennifer Hudson killed the classic theme to The Jeffersons last May. Harrelson and especially Tomei threw themselves into "Those Were the Days," the All in the Family theme. This time, Patti LaBelle will deliver the Good Times song, with an assist from Black-ish star Anthony Anderson.
Once again, no Canadian network has bought the rights to the broadcast. That's likely due to the stiff competition this Wednesday night — the season finales of both Survivor (CBS/Global) and The Marked Singer (Fox/CTV).
Kimmel told USA Today's Bill Keveney that he has something to say about "those stupid shows we're up against." He points out that nobody has to watch those reality shows until the very end when the winners are revealed. Says Kimmel, "If you care about who wins Survivor, wait until the last 30 minutes. And if you care about who wins The Masked Singer, reevaluate your life."
Bud Yorkin co-created All in the Family with Lear, while Mike Evans and Eric Monte joined Lear in developing Good Times.