Wednesday night was a nostalgic night, but also an extraordinary night in broadcast network television.
There were two half season finales on CBS and Fox: Survivor and The Masked Singer. With the best storytellers in comedy and drama having migrated to cable networks such as HBO and streaming services such as Netflix, Amazon Prime and Disney+, the big reality show finales are about all broadcast network TV has left to engage a mass audience.
Over on ABC, however, Norman Lear and Jimmy Kimmel teamed up for a second time in the past calendar year on a retro TV special under the "Live in Front of a Studio Audience" banner. Wednesday's episode featured two more classic scripts from Lear's '70s TV successes, with Good Times joining All in the Family on the bill. Mid-'70s episodes from both shows were re-mounted, with modern cast members having varying degrees of success in breathing new life into these last-century scripts.
If you grew up in the '70s and remember watching these shows the first time around you were in TV heaven. ABC got completely into the spirit, cramming each commercial break with promo spots shot, edited and made to look like the promos the network ran in the '70s. the spots were made to look scratchy and splicey like they had been shot on film with much of the colour leached out over time.
As a 16mm film collector with several "pink" or "red" US network fall preview reels from the '70s in my collection, I tip my hat to the care the design department took in making these spots look so authentic. Not just in terms of their condition but also their content: jump cuts, close up mugging and emphasis on the catch phrases made new promos for shows such as Mixed-ish, The Good Doctor and The Rookie look surprisingly right at home as examples of 43-year-old TV shows. One spot featuring Cobie Smulders from Stumptown had a genuine Police Woman vibe.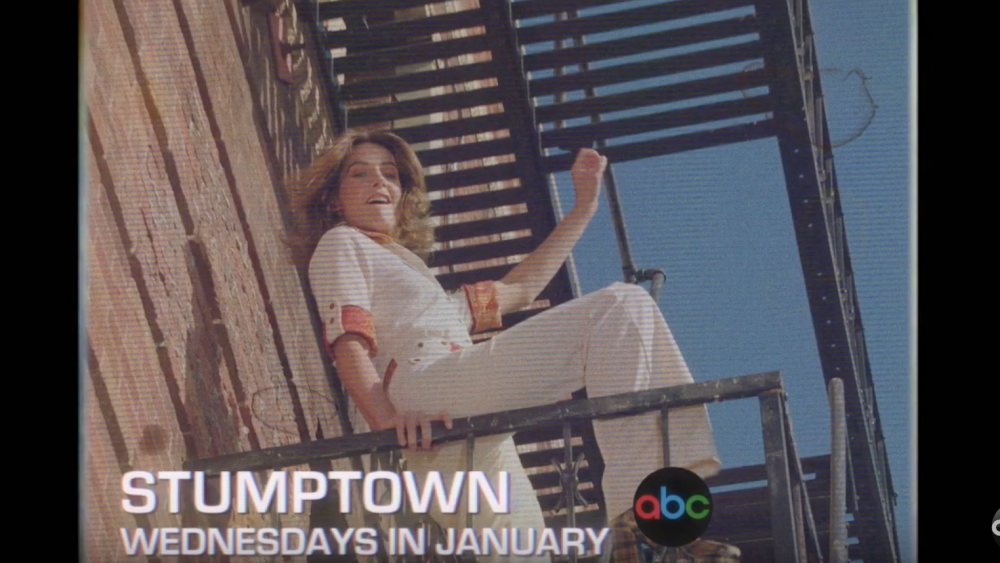 That ABC's current TV lineup seemed so in place in a mid-'70s ad campaign suggests that Disney sees its broadcast division as a Boomer machine. They're not the only broadcaster content to turn back the clock. More and more, network TV seems ready to ride the Boomer wave to the very end of the python's tail, surrendering younger demos to the OTT's and the on-demand streamers. Network TV has become one, big TV Land, with further proof coming Friday as CBS presents another newly-colourized episode of the '50s series I Love Lucy to its aging audience.
On a night when he was being impeached, US president Donald Trump should take heart. America is going back to when it was "great again," at least on network television.
Speaking of Good Times, that 1874-79 sitcom opened the Lear-Kimmel special with an apt episode pitting a seasoned politician against a young upstart. Original star John Amos, who turns 80 on Dec. 27, played the older, entrenched candidate, Alderman Fred Davis. His biggest backer is James Evans, the blue collar character Amos played in the original, brought back to life Wednesday by Brooklyn-Nine-Nine's brilliant Andre Braugher.
The joy in seeing Amos was dampened slightly as the actor appeared to go up on his lines several times. Still, when he was on, he was great. Having seasoned stage and series stars such as Braugher and Viola Davis (as Evans' wife, Florida, complete with Esther Rolle's gap-toothed grin) steer Amos into his mark was all part of the live fun of the performance.
Less successful was former SNL player Jay Pharaoh's take on Jimmie "J.J." Walker. Pharaoh, a gifted impersonator, had Walker's mannerisms down but his timing and rhythm seemed off. Tiffany Haddish brought sass and energy as busybody neighbour Willona Woods.
There was a short and delightful intermission segment allowing Kimmel's pal Martin Short to break into his showbiz song shtick, busting out "The Facts of Life" theme. It was so silly it worked, and it likely resulted in a cheque sent to the estate of his fellow-Canuck, theme writer Alan Thicke.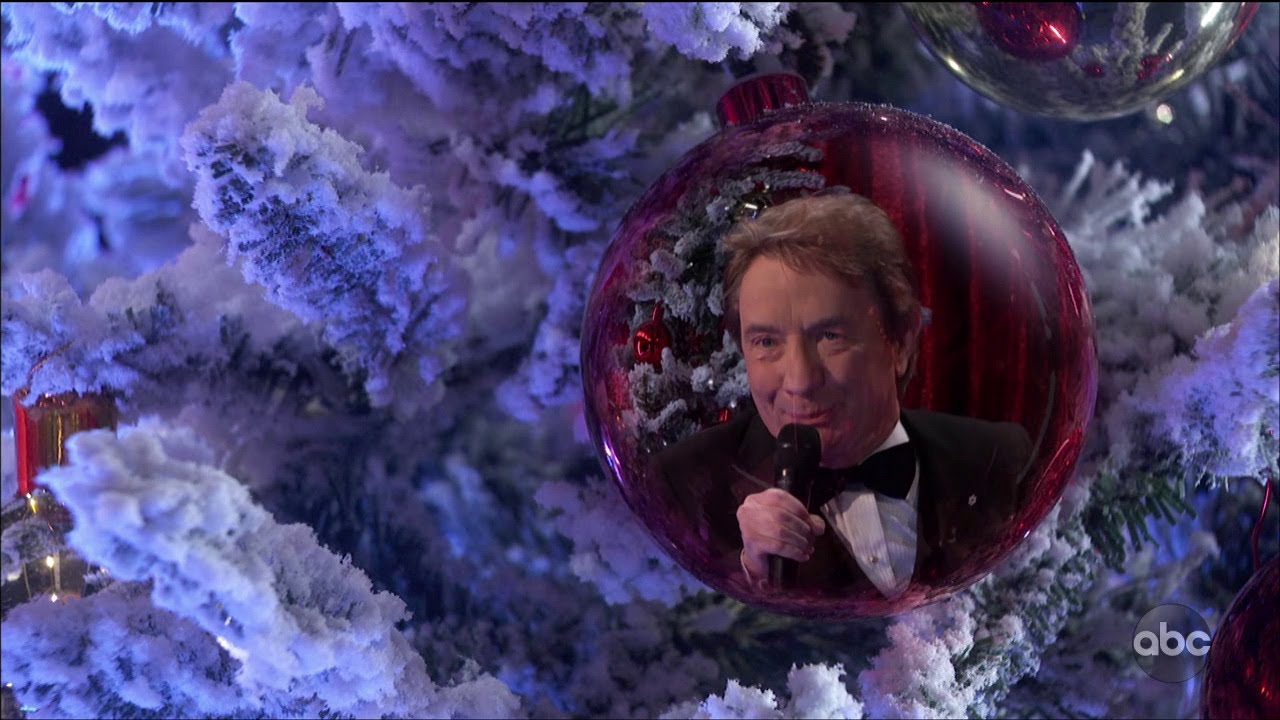 The second episode recreated, a great, mid-series entry in the All in the Family cannon. This was the one where Meathead (Ike Bairnholtz) is visited by a draft dodger pal named David (played by Jesse Eisenberg). David has come down from Canada to visit his old Queens, New York, neighbourhood. He winds up joining the Bunkers at the dinner table on the night before Christmas. This on the same night that Archie (Woody Harrelson) has invited his friend Pinky Peterson (Kevin Bacon) who has lost a son in the Vietnam War to the same table. The set up was as obvious then as it is now but both old and new renderings build to powerful payoffs.
That this all played out on the same night that the US congress was voting to confirm the articles of impeachment against US present Trump was a scenario not ever Lear could have imagined.
Harrelson, who seemed less comfortable as Bunker in last spring's first "Live" special, really rose to the occasion in this second episode. Taking his cue from Marisa Tomei, who nailed Jean Stapleton's take on dingbat wife Edith Bunker right from the start, Harrelson put a lot more Carroll O'Connor into his Archie, waving guests away from his chair and stomping up the stairs to get to the john.
Both episodes played out entirely on one wide set, with the Bunker living room-dining room combination getting a kitchen door to front door workout. This type of one set TV storytelling, blueprinted to perfection from 1955-56 on The Honeymooners, would seem impossible today. Conventional wisdom has it that audiences have 15 second attention spans at best. On The Big Bang Theory, for example, scenes shoot from inside a car to a cafeteria to one of three living room sets in four of five line chunks.
Yet Wednesday's performance of a 43-year-old All in the Family script sizzled from beginning to end. The series was always the great American tragedy, a cleverly written and performed indictment of its times. That it still speaks to the same issues is a one-two that must leave many boomers shaking their heads and wondering how we all got right back here again — even if we would tune in each week just to hear Tomei and Harrelson croon "Those Were the Days" on the piano.
One last note: Canadian networks: please continue to take a pass on these specials. Getting to see ABC's feed, with all those retro-ish TV promo spots, is half the fun.