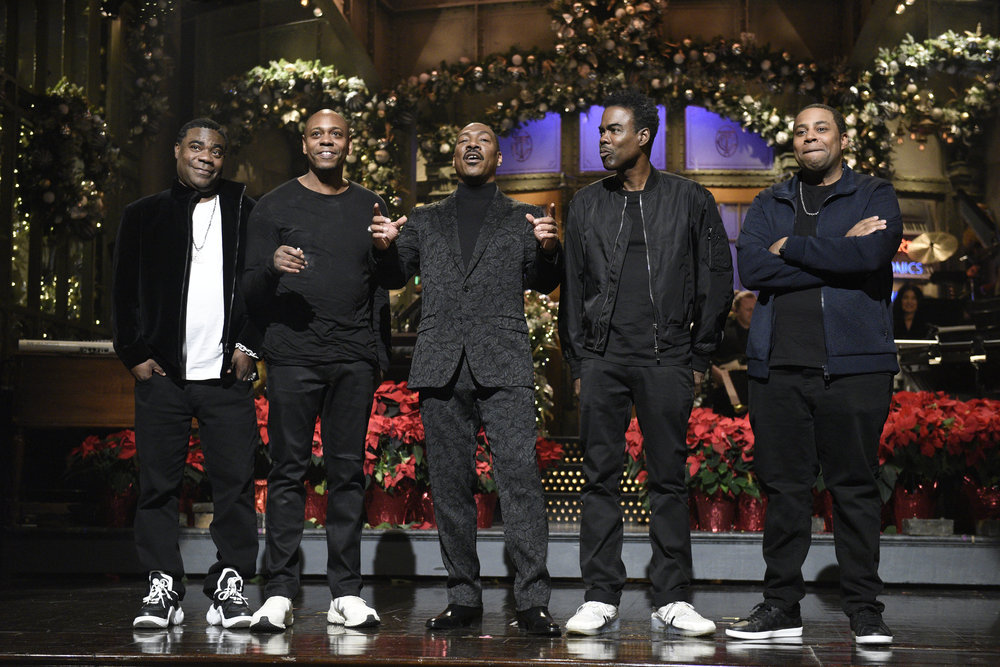 I couldn't help but wonder if Eddie Murphy had stayed away too long before his long-awaited return to Saturday Night Live over the weekend.
After all, it had been since 1984 — 35 years — since the youngest-ever cast member had electrified audiences at 30 Rock. In hockey terms, would Murphy bathe in Rocket Richard-style glory (the Hab great received a thunderous, six-minute-plus standing ovation in 1996 in a final Forum tribute), or would he get the kind of polite acknowledgement an 80-year-old Dave Keon was granted after finally taking a bow before Toronto Maple Leafs fans?
Murphy got the full Montreal-style love. Not just from those lucky enough to be in the Studio 8H bleachers, but from viewers at home. His return pulled the highest SNL audience in two-and-a-half years. Close to 10 million viewers watched NBC's broadcast live+ same day, the best numbers since Melissa McCarthy hosted SNL in May of 2017. Look for Murphy's numbers to climb once the final LIve+7 audience is factored in. The show will also see millions more in YouTube and streaming hits.
He earned the adulation with a rare thing on SNL this season — a consistently funny episode. He took some ribbing during the monologue from his HoF peer posse — Tracy Morgan, Dave Chappelle, Chris Rock and Kenan Thompson. As in many other episodes this season, there were several guest stars, including Alec Baldwin (as Trump), Rachel Dratch, Fred Armisen, Jason Sudeikis and Larry David (Bernie Sanders).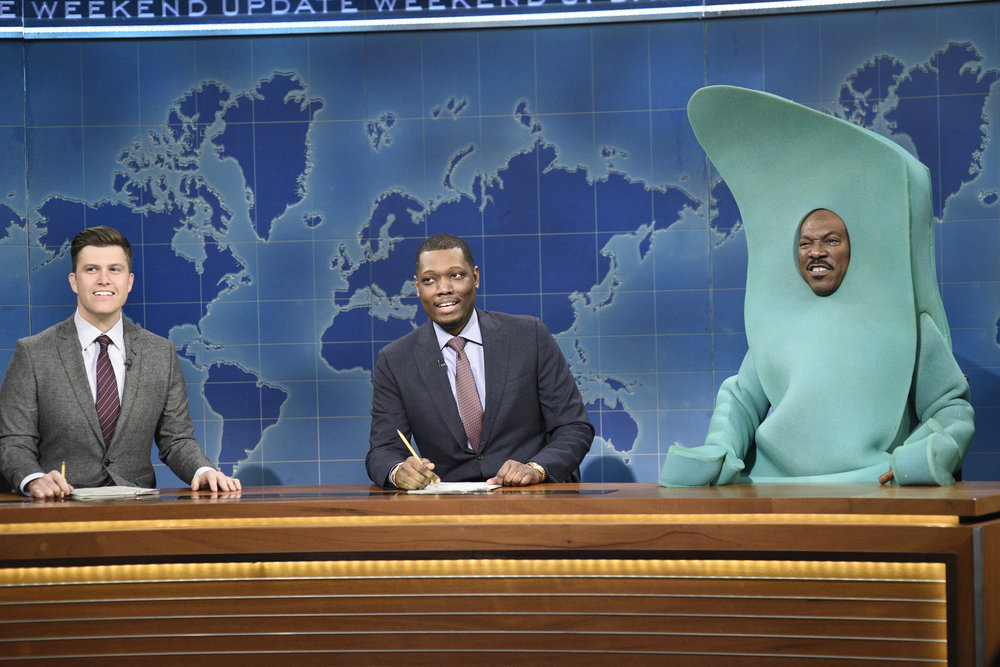 The big names that counted, however, were Gumby, Mr. Robinson, Buckwheat and Velvet Jones. Murphy's killer Bill Cosby impersonation in the monologue was another crowd-pleaser, with the comedian, who has 10 children, asking, "Who's 'America's Dad' now?" (The remark drew a strong rebuke, on Twitter, from Cosby's publicist, who suggested that Murphy, Chappelle, Rock and others stand on the shoulders of the 82-year-old entertainer. Cosby is serving a 10 year sentence for sexual assault.)
Audiences were just happy to see Murphy came to play and still had the chops. He always was the show's most charismatic performer and he just seemed to be having a lot of fun Saturday night.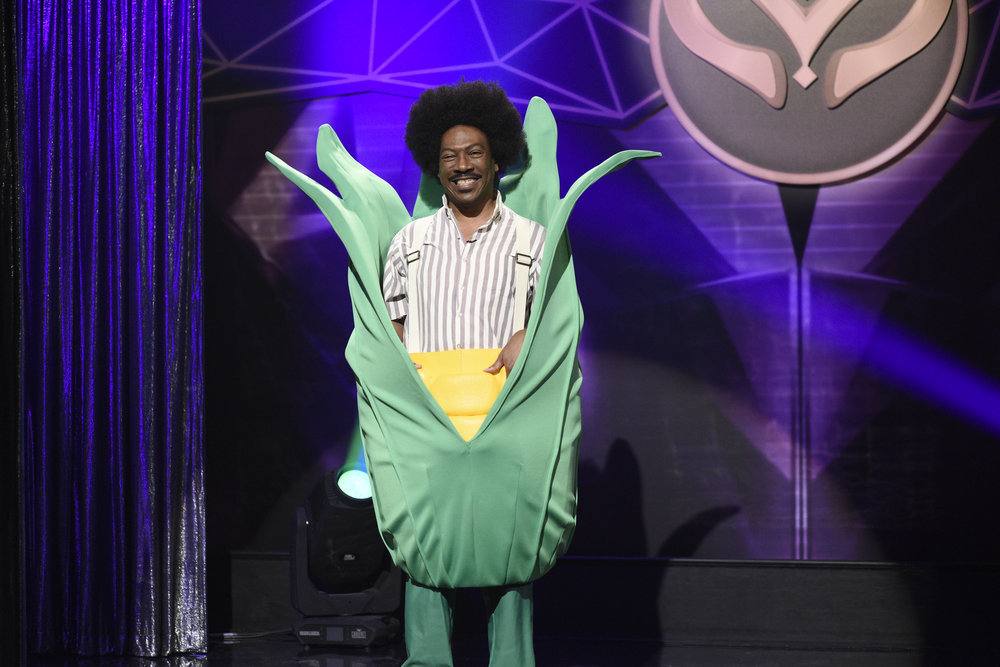 There would seem to be an opportunity for more such glory year returns. Executive producer Lorne Michaels should try a reunion of casts from different years, starting off with the surviving members of the original Not Ready for Prime Time Players. Dan Aykroyd and Jane Curtin could still kick ass as Weekend Update anchors or as residents of a Conehead retirement home, I'm thinking. Chevy Chase might have one last pratfall in him. Steve Martin could be wheeled in for support.
One thing now is for sure — fun as it would be to see Mike Myers, Tina Fey, Martin Short, Bill Murray or others return in sketches, no other single performer from the past could put on as sustained and as dynamic a show as the one Murphy delivered Saturday night.