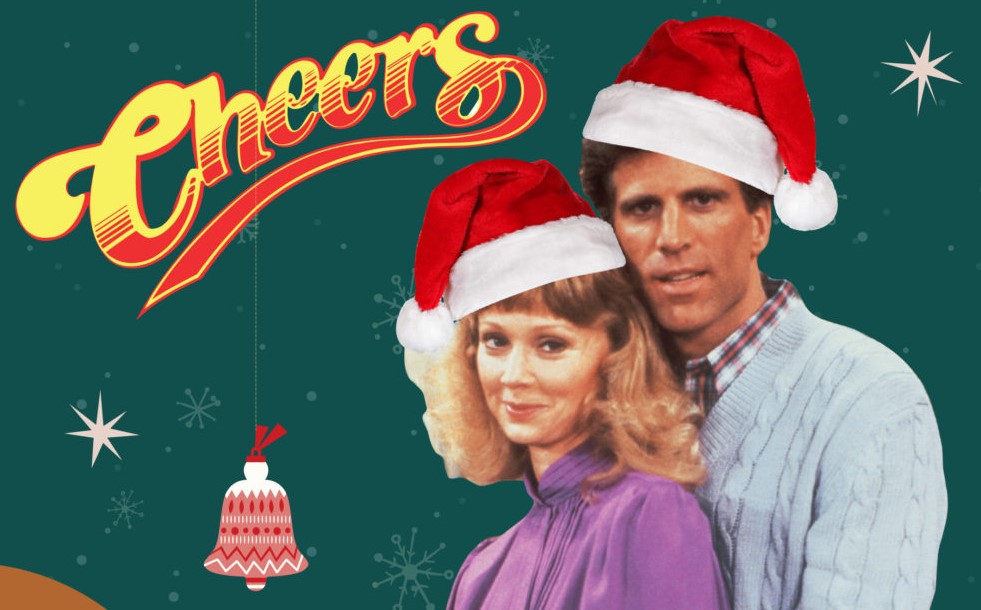 If you love classic Christmas episodes, Hamilton, Ontario's CHCH has a two-day marathon that is the perfect holiday gift.
One Tuesday Dec. 24 and Wednesday, Dec. 25, they're offering a "Have yourself a Retro Little Christmas" holiday marathon. The superstation pulled every holiday-themed episode from their daytime rotation of sitcoms and dramas from the '60s, '70s and '80s and scheduled them to fall right where they belong — the day before and the day of Christmas.
Among the sleigh full of shows 'CH will be airing over the next two days: three Bewitched Christmas episodes, two Laverne & Shirley's, three Jeffersons and one from The Monkees, Mork & Mindy and The Partridge Family. As for the dramas, 'CH has some darker Yuletime moments with the gangs from Hill Street Blues and St. Elsewhere.
There's oldies from Taxi, The Facts of Life and The Wonder Years, too. The fun starts Tuesday, Dec. 24 at 10 am with different holiday episodes on all day on the 25th. You'll find the entire CHCH Retro Christmas schedule here.
CHCH's list is pretty good, but they don't have every great Christmas episode, at least as far as I'm concerned. I've put together my own top 10 and even added a few, "If you like this, you'll love that," bonus picks. Many of these you can find on YouTube, and a few are also on the 'CH list as well. Here, in no particular order, are my picks:
The Dick Van Dyke Show "The Alan Brady Show Presents" (Dec. 18. 1963). This is the episode where, for the one and only time, we get to see the variety TV show writers Rob and Buddy and Sally all work on: The Alan Brady Show. Brady appears as Santa in a sleigh pulled by June Taylor-ish dancers while his writers step on stage and perform various musical numbers. There's Buddy (Morey Amsterdam) with his cello, Sally (Rose Marie) witrh her Jimmy Durante impression, Rob (Van Dyke) with his Laura (Mary Tyler Moore), adorable together in matching, hooped Santa suits. Even Mel (Richard Deacon) and Little Ritchie (Larry Matthews) gets into the act. CBS keeps colourizing Dick Van Dyke episodes, and takes great care to curate each one well. This one is screaming out to be coloured for future generations to enjoy.
IF YOU LIKE THIS ONE… You can watch casts cut loose with Christmas cheer on a few other holiday-themed song and dance episodes. While these special performance shows must have been a lot of work, you can always tell that everybody is having the best time ever doing it. Check out the Car 54 Where Are You? episode, "Christmas at the 53rd" (Dec. 24, 1961). Capt. Block (Paul Reed), Toody (Joe E. Ross) and Muldoon (Fred Gwynne) headline the precincts annual Christmas show, and Gilbert & Sullivan fans are in for a treat. Gruff Ross offers a shockingly moving song, especially considering some consider him the worst human being on Earth. Alice Ghostley is also featured. This really was the Golden Age of television. Also: The cast of Laverne & Shirley also break out into song and dance in 1976 in "Oh Hear the Angels' Voices" (one of the episodes featured in the CHCH marathon). Hear Lenny & Squiggy perform an original song. Look for producer Garry Marshall on drums!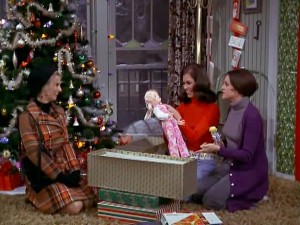 The Mary Tyler Moore Show tried a couple of Christmas episodes, including the first year entry "Christmas and the Hard-luck Kid II" (1970). New to WJM, Mary learns from boss Lou Grant (Asner) that she has to work in the newsroom on the 25th and can't go home for the holidays. Then, soft-hearted as she is, she winds up subbing for a family man in the office on Christmas Eve as well. You just know Rhoda and Phyllis and the others will bring Christmas to her before the final act.
IF YOU LIKE THIS ONE…The episode was written by James L. Brooks, who a few years earlier wrote something similar for That Girl. In that one–the original "Christmas and the Hard-luck Kid"–Thomas' character Ann Marie tells Donald (Ted Bessell) about the time she slept over at a school with one of her students who was missing out on the holidays. It's not as creepy as it sounds. The kid was played by Christopher Shea, better known as the voice of Linus from A Charlie Brown Christmas and other Peanuts specials.
Among the 39 original episodes of the classic series The Honeymooners is the 1955 gem "T'was the Night Before Christmas." The story is as stark and simple as the Kramden's Brooklyn apartment: Ralph (Jackie Gleason) sells his beloved bowling ball to buy a present for his wife Alice (Audrey Meadows). By the end of the episode, you'll marvel at how much—after 60 years–four people (including co-stars Art Carney and Joyce Randolph) in one room can make you laugh and cry.
IF YOU LIKE THIS ONE… check out Honeymooners' costar Art Carney guest starring as a tipsy Santa in The Twilight Zone episode "The Night of the Meek" (1960).
Now we get to Justin Trudeau's favourite holiday episode: Bewitched did four Christmas-themed half-hours over its eight-year run. By far the most controversial was "Sisters at Heart" (1970). Young Tabitha does a little "wishcraft" to make her skin colour match her African American friend Lisa. The kids' faces wind up polka dotted when something goes wrong. At turns awkward and astonishing, viewers today will wonder how so much blackface wound up on a network TV show in 1970. The sponsor was a little jittery, so Montgomery taped an intro explaining this was "a very special episode." What actually made it special was that it was based on an idea submitted by a Grade 10 class at a Los Angeles school. Still, Larry Tate (played by, uh, David White) in blackface is a concept almost as shocking as Trudeau's facial faux pas.
IF YOU LIKE THIS ONE… or even if you're looking for an alternative because this one seems a tad iffy, try the Season One Bewitched gem, "Visions of Sugar Plums" The 1964 episode, co-starring Billy Mumy as a bratty orphan who doesn't believe in St. Nick, is one of the Bewitched oldies being featured on CHCH.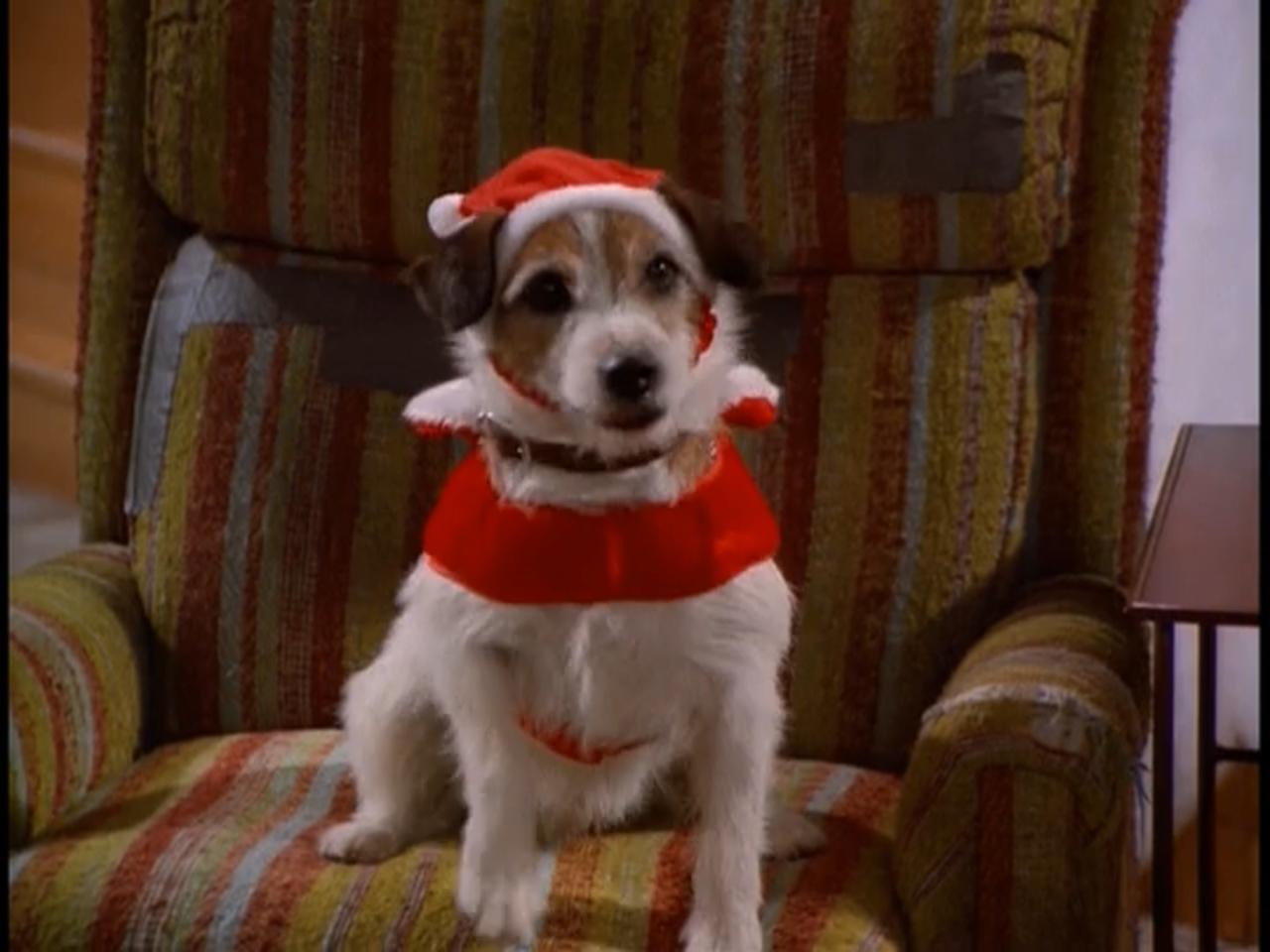 Frasier, like Bewitched, did several Christmas episodes — eight in fact. My favourite is the first season gem, "Miracle on Third or Fourth Street," (Dec., 1993). Crushed by the last-minute news that son Frederick will no longer be visiting for the holidays, Dr. Frasier Crane (Kelsey Grammer) volunteers to work Dec. 25th at the radio station. Features a stellar script by series co-creator Christopher Lloyd, the episode is funny, sad and moving and aggressively unsentimental. Listen for celebrity voices Mel Brooks, Ben Stiller and Rosemary Clooney among the depressed radio station callers who call the good doctor.
IF YOU LIKE THIS ONE... you'll also like this Season Six classic, "Merry Chrstmas, Mrs. Moskowitz." Frasier has to hide the Christmas decorations when he discovers his new girlfriend (Amy Brenneman) is Jewish — and her mother is coming over. The surprisingly heartwarming episode, titled "Merry Christmas Mrs. Moskowitz," won several awards.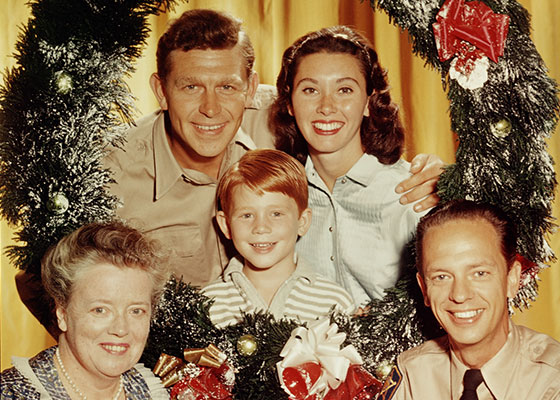 The Andy Griffith Show (1960). A town Scrooge forces Sheriff Taylor (Griffith) and Deputy Barney Fife (Don Knotts) to keep a family locked up over the holidays. When Aunt Bee (Francis Bavier) and Opie (future director Ron Howard) bring Christmas to the jail, you'll want to be locked up too. Griffith even gets to sing and play the guitar. You'll watch this and say, "Why can't they make TV shows like this anymore?"
IF YOU LIKE THIS ONE… you might like the 1972 M*A*S*H effort "Dear Dad." This first season half hour, written by Larry Gelbart, found Hawkeye (Alan Alda) writing a letter explaining Christmas at his medical unit in Korea. Later, dressed as Santa to distribute toys to orphans, he has to attend to choppers full of wounded soldiers.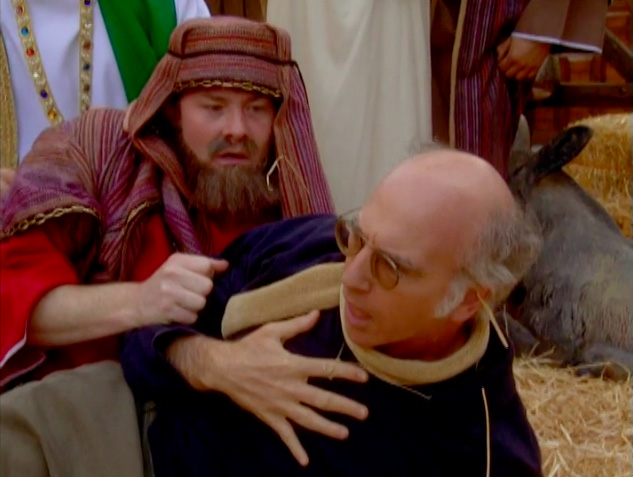 If you like your Christmas comedy with edge, seek out the 2002 gem from Curb Your Enthusiasm. Larry David gets up in the middle of the night and eats some cookies. Unfortunately, they were part of a Nativity scene Cheryl's very religious mother needs the next night in "Mary, Joseph and Larry." Hilarity ensues.
IF YOU LIKE THIS ONE… you probably already like the Seinfeld episode "The Strike." This introduced the fake holiday concocted by George's dad Frank Costanza (Jerry Stiller). Frank celebrates Dec. 23 as "Festivus" which takes the commercialism out of Christmas with its unadorned Festivus pole, the "Airing of the Grievances" and labelling easily explained things as "Festivus miracles."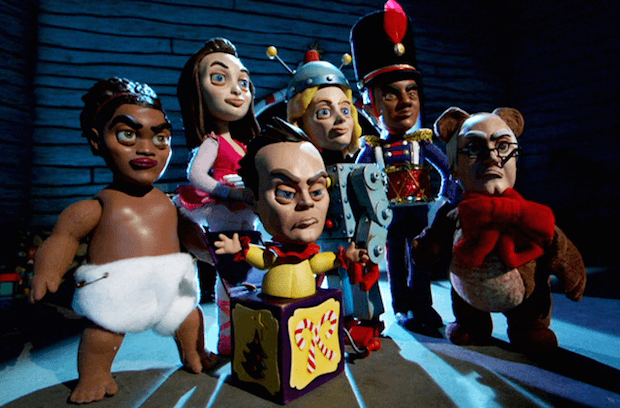 One of the most elaborate holiday efforts has to be "Abed's Uncontrollable Christmas" from Community (2010). Made in the style of those Rankin/Bass stop-motion Christmas specials, the claymation wonder finds Abed (Danny Pudi) and his study-group pals in a weird fantasyland, searching for the true meaning of Christmas.
IF YOU LIKE THIS ONE… you probably already cherish the 1989 gem "Simpsons Roasting on an Open Fire." This very first Simpsons' episode, from 30 years ago, finds Homer — who originally sounded like Walter Matthau — taking his mall Santa money and losing it at the track, only to bring home Santa's Little Helper instead.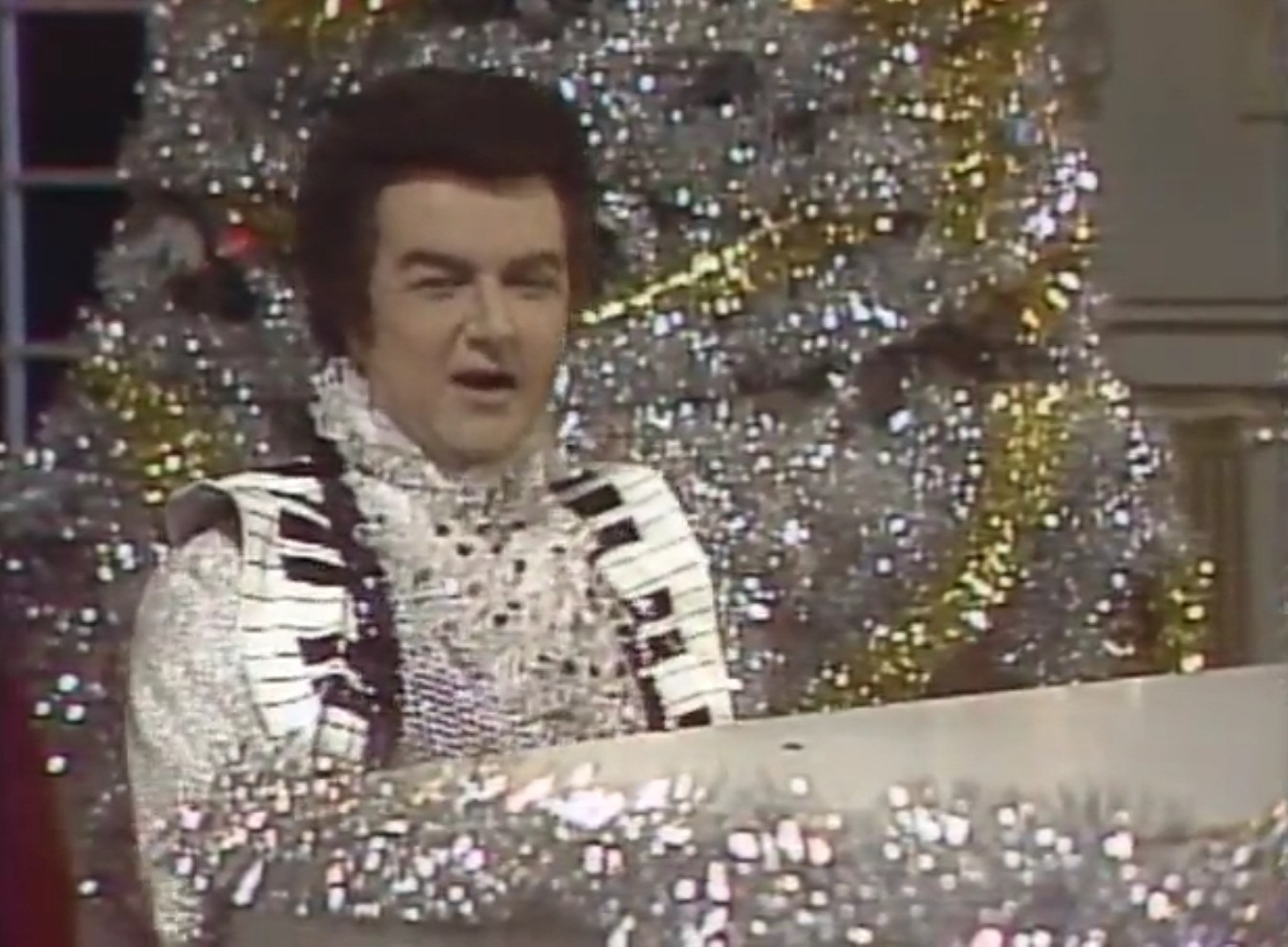 "SCTV" (1981). The "SCTV Staff Christmas Party" features all the old favourites, including Bob and Doug McKenzie (Dave Thomas and Rick Moranis) exchanging cigarettes as presents, a "sexy" holiday special featuring Dusty Towne (Catherine O'Hara) and Liberace (Thomas) tinkling on the piano with Elton John (Moranis). John Candy, however, steals the show when "Street Beat" host Johnny LaRue finally gets his crane shot. That scene still chokes me up every time.
IF YOU LIKE THIS ONE… you probably already like everything SCTV ever made. Merry Christmas and happy viewing!