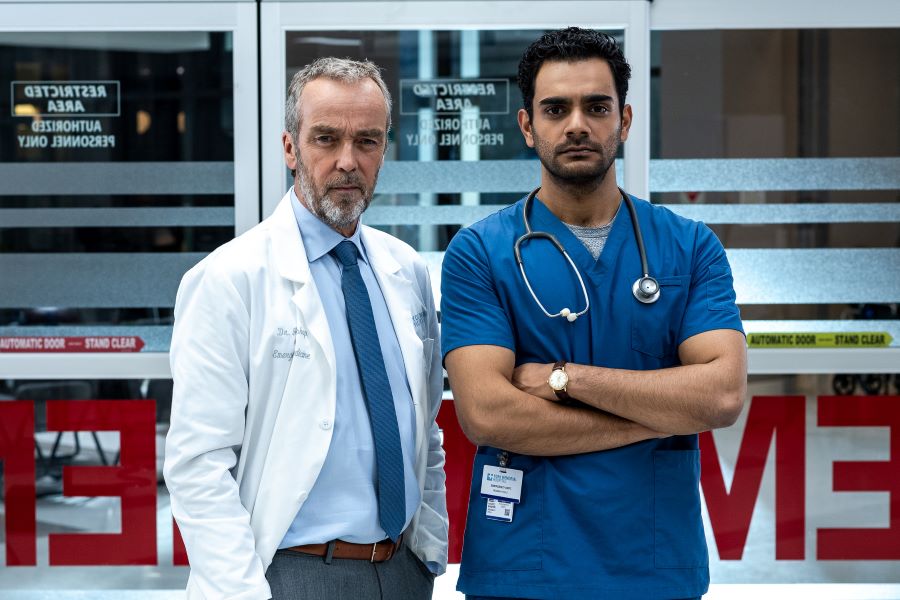 CTV's new Wednesday night medical drama Transplant opened to rave reviews. How did it do in the ratings?
Not bad if you accept that 800,000 is the new million in Canadian overnights. The new Montreal-based production premiered to an overnight, estimated 907,000 viewers Wednesday behind Top-10 hit The Masked Singer (1,270,000). In comparison, Global's medical drama Nurses opened last January 6 to an overnight, estimated 923,000 behind low-rated import comedy The Neighborhood (315,000).
Keep in mind that these unconfirmed, overnight numbers will likely jump by 20 – 30 per cent once all the Live+7 data from PVR use and other sources are factored in — maybe more considering all the snow dumped across Eastern Canada.
Other Wednesday numbers: the third-season finale of CBC's Winnipeg-based law drama Burden of Truth did 284,000 in the overnight estimates, not great but better than the finale of the set-in-the-'60s series that followed, Fortunate Son (205,000). Next Wednesday, the second season of the Halifax-based legal drama Diggstown premiers on CBC followed by new true crime docu-series The Oland Murder.
The top prime time offering on CBC Wednesday night? Family Feud Canada, with an estimated, 7:30 p.m. audience of just a shade under half a million viewers. That's better than Coronation Street at 7 (432,000) and The National at 10 (417,000).
The big draw overall Wednesday was old reliable Survivor, which clocked in at an estimated 1,527,000 overnight viewers on Global. This is the reality show's 20th year and 40th edition and this episode will likely crack two million once all the delayed viewing numbers are in. Citytv did well the same night with their three Windy City dramas, Chicago Med (753,000), Fire (723,000) and PD (575,000).
It was a very quiet night in sports, with no Leafs or Raptors games and almost nothing cracking the 100.000 estimated viewers mark.