It's a story as old as movies and television themselves: if you want a messed up adult, make sure they start life as a child star.
"Showbiz Kids" is the latest proof. The documentary, airing now on HBO and Crave, features several contemporary actors and actresses who started off as young players in TV and film. A former child star, Alex Winter ("Bill & Ted's Excellent Adventure") is the writer and director of this doc, with film clips and reflections from a host of others including Henry Thomas, who skyrocketed to fame in "E.T.: The Extra-Terrestrial" in 1982 at the age of 11; Mara Wilson, adorable in "Mrs. Doubtfire" at the age of six, Todd Bridges, who starred opposite Gary Coleman on Diff'rent Strokes as a 13 year old; Milla Jovovich, Evan Rachel Wood, Jada Pinkett Smith, Wil Wheaton and others.
The portrait of child stars that quickly forms is that for every Ron Howard and Jodie Foster who emerge unscathed and go on to bigger things, there are dozens of Lindsay Lohan's and Cory Haim's.
Some child stars start out always wanting to act. Others get pushed into it by a "stage mom" or other parent. Former Star Trek: TNG cast member and Big Bang Theory guest star Wheaton says he was in the latter camp, saying he didn't know any other seven year olds who were just dying to go out and get a job.
This was the same story I encountered more than two decades ago when I interviewed a number of former child stars at one of the Hollywood Show autograph expos in Los Angeles. Back then there were still plenty of original Mouseketeers, Leave it to Beaver stars and even Little Rascals working the tables.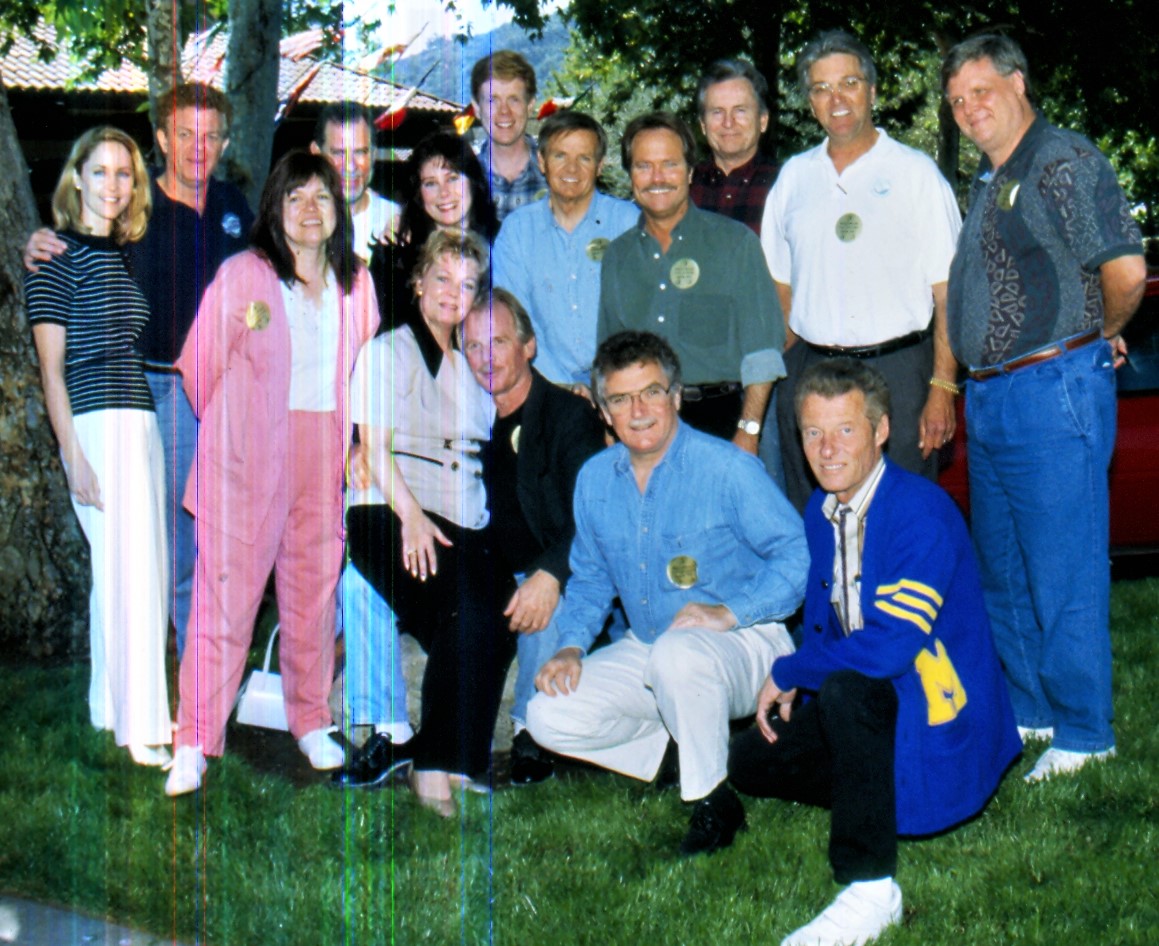 At this one 1998 show I spoke with Ken Osmond and Frank Bank (both now deceased) from Leave it to Beaver, Jon Provost from Lassie, Johnny Crawford from The Rifleman, Erin Murphy who (along with twin sister Diane) played Tabitha on Bewitched, Johnny Whitaker from Family Affair, David Stollery and Tim Considine (Spin & Marty from The Mickey Mouse Club), Jay North and Gloria Henry from Dennis the Menace and Paul Petersen from The Donna Reed Show.
Petersen was an early whistle blower. He landed Donna Reed after being fired fairly quickly for misbehaving on the Mickey Mouse Show set. Perturbed at always being addressed as "Mouse," he allegedly punched a director in the gut.
Petersen later wrote a book about his early acting days and — following the suicide death of fellow child star Rusty Hamer (Make Room for Danny) — headed up the child advocacy group known as A Minor Consideration. There was plenty to consider. Many sitcom stars from the '50s and '60s saw little or zero residuals from their efforts. Some also had greedy parents who cleaned out their trust funds. Petersen's group worked to help those who were taken advantage of or got into trouble with drugs and other dependancies once their teen appeal faded.
Petersen, now 74, told me none of his peers would ever put one of their own children in front of the cameras. He wasn't the only one who had mixed feelings about being a child actor. North, in particular, described it as a bruising experience.
Others I spoke with at that same show in 1998, however, had mainly happy memories of working in television. Included in that group were Bank and Osmond. Neither seemed to have any scars from their years shooting Leave it to Beaver (1957 – '63) on the Universal lot.
Their memories of Hugh Beaumont, who died in 1982 and played patriarch Ward Cleaver, were all positive. Osmond pointed out Beaumont was an ordained minister in real life. He directed many episodes in the series' last two seasons.
Barbara Billingsley, who played June Cleaver, was "incredible, like my second mother," said Bank.
"We stayed pretty close," Bank added. "We really are sort of a family. It's something that sounds corny or hokey, but, for 40 years," he said, pointing to Osmond, "this is the cross that I've had to bear."
Both Bank and Osmond appeared with Dow and Jerry Mathers (the Beaver) in the '80s in reboots of the series, the TV-movie "Still the Beaver" and The New Leave it to Beaver (1984-89). Twenty-odd years later, the characters had families of their own, with Osmond's actual sons playing Haskell's two boys. Bank and Osmond also had cameos in the 1997 Leave it to Beaver feature film.
Bank went on to a career as a bond broker (a good move for a guy named Bank) and wrote an autobiography titled, "Call Me Lumpy." He said the good vibes on the set extended to the crew. "You meet a lot of nice people," he said. "There was no jealousy, there was no bickering, we were an honest to God family."
Not all the stories in "Showbiz Kids" are as black and white as Leave it to Beaver. Thomas, in particular, talks of the insecurities he felt after landing "E.T." as his second film — two films fewer than his co star Drew Barrymore, who was six at the time. When you see Thomas' screen test, especially where he tears up on cue at the notion of having his alien buddy ripped away from him, you'll see why director Steven Spielberg handed him the role right on the spot.
Some Showbiz Kids are simply born with what it takes to be a child star — even if they have to work hard later to become an adult.