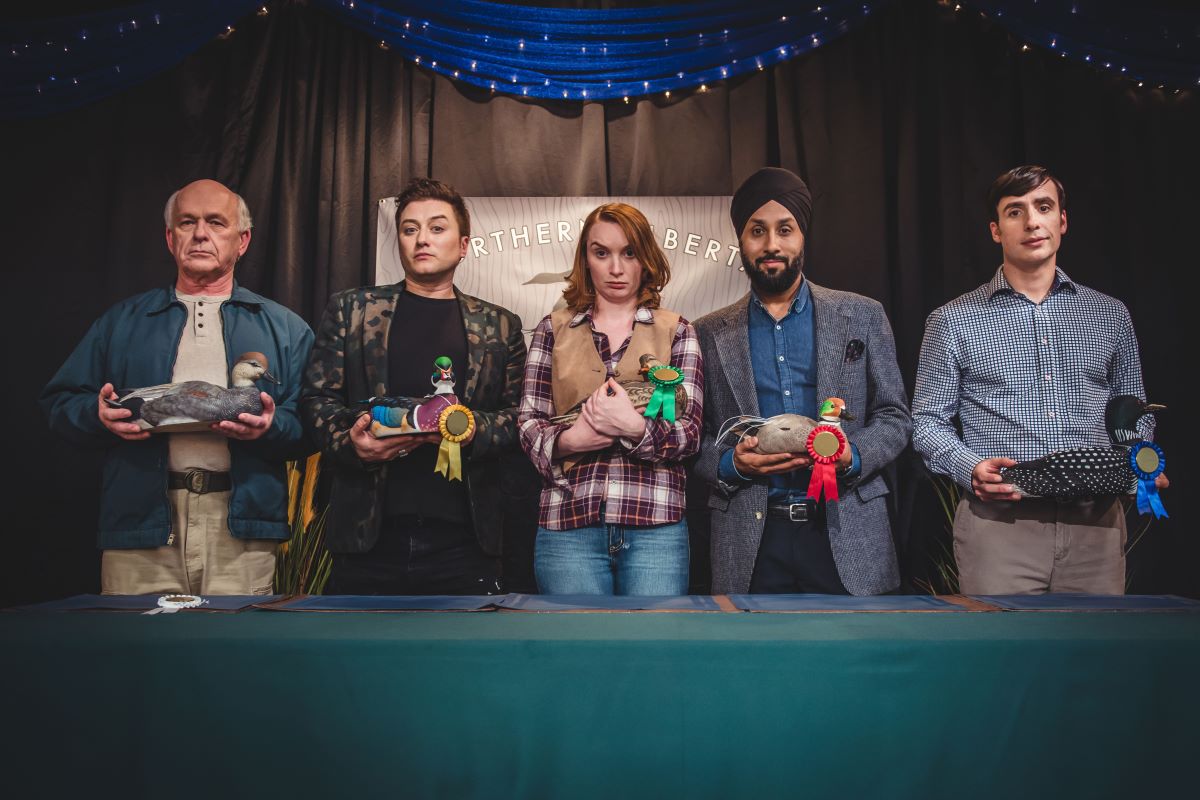 Is there anything more Canadian than a TV series about a duck carving competition?
That was David Pelech's thinking behind Decoys, a six-part comedy series which starts streaming Friday on CBC Gem.
The series is basically "Best in Show" in style and content, except it is set in Northern Alberta and is about duck carving instead of a canine competition. Creator, writer and executive producer Pelech, a University of Toronto grad, once worked as an assistant to Stephen Merchant (The Office, Hello Ladies). Clearly, he took to Merchant's style of comedy like a duck to water.
The Winnipeg native sees duck carving as a "almost uniquely Canadian folk art" that "deserves to have a light shine upon it." It is also part of his family heritage. His father and uncles were carvers; his dad, he says, "always has a duck on the go." In fact, the loon put in competition in the series by Pelech's character, Donald, was actually carved by Pelech senior.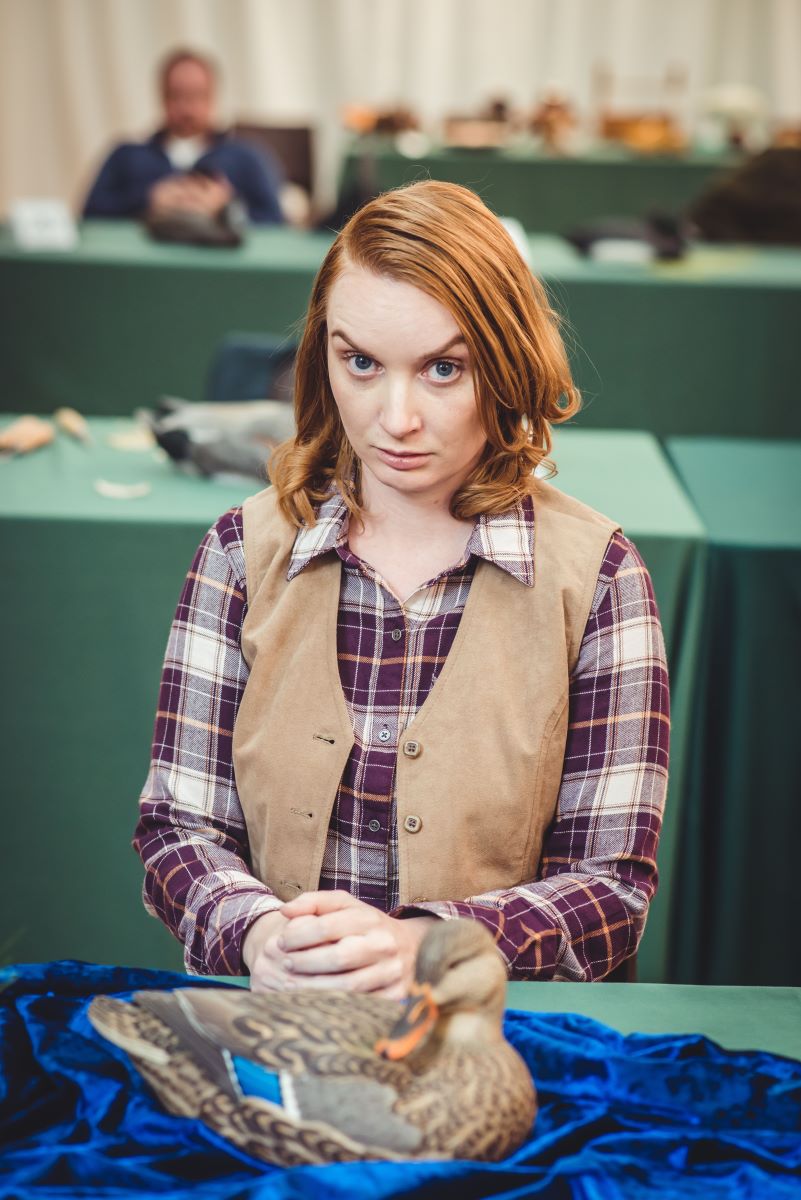 Could this idea and these characters float, however, as a TV series? Why not, says Pelech. "When you think of such an odd hobby and then you start to realize there's a whole infastructure and there's a whole community."
Much like "Best in Show," Decoys focuses on a handful of competitors. One, Frank Brunswick (Brian Paul), is old and grumpy and not fond of millennials; another, Mary Jane Olinyuk (Alice Moran) is known as the group's young and geeky "Duck Girl." Pelech hopes that by the end of the six episodes, viewers will connect with most of them. "It doesn't matter actually what the competition is; what matters is how dear and personal and how much the characters care about it from a creative standpoint."
Which is very true. While I screened the series, I thought of the model railway shows I've visited at the Peel Fall fair or even the odd gaggle of 16mm film collectors I stand reel-to-reel with at various upstate New York film festivals. They all boast just as many loons as the ones viewers will encounter in Decoys.
Besides Pelech, who plays second generation carver Donald, as well as Paul and Moran mentioned above, the cast includes Kelly Van der Burg, Rodrigo Fernandez-Stoll, Tracey Hoyt, Rup Magon, Keram Malicki-Sánchez, Nelu Handa and Brandon Oakes. Pelech's partners at Counterfeit Pictures, including Canadian comedy scene veteran Anton Leo (Sunnyside), were key to assembling this cast.
None of them were ever carvers but eveybody is into something, suggests Pelech. "One of the odd things about quarantine is that you see people getting into sourdough bread making or woodworking or just getting their hands a little dirty with projects," he says. He hopes those viewers see the series as sort of a "celebration of making things."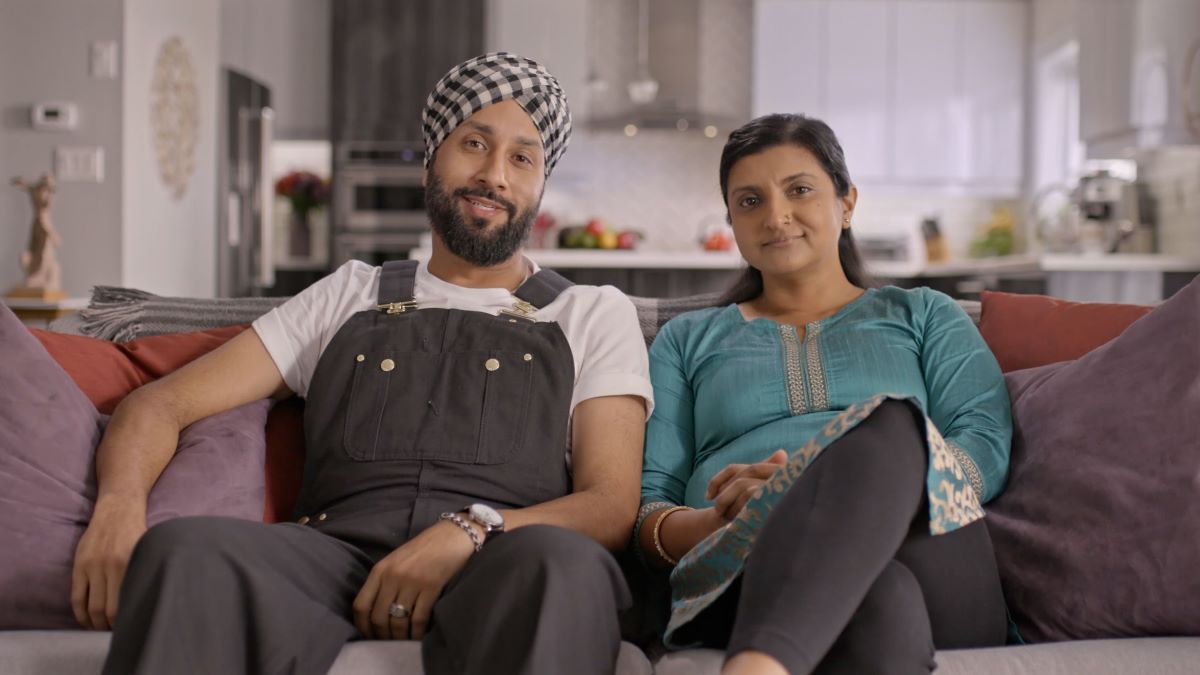 Pelech wanted to include an enthusiastic new Canadian in the mix. He settled on an Indian-Canadian after seeing how the Punjabi version of Hockey Night in Canada was embraced by South Asian viewers in Toronto. Rup Magon, a singer originally from Montreal, brings the character's passion to life.
If, like me, you're a bit burned out on the camera-aware point of view used on hundreds of episodes of Modern Family, Parks & Recreation and The Office, stick with it on Decoys. These are short episodes (ranging from eight to 15 minutes) and the series accelerates towards a surprisingly warm and heartfelt conclusion. "It's fun to have people invested at episode six about a duck carving competition," says Pelech.
All of which, again, makes it a lot like "Best in Show" — a comparison Pelech is happy to embrace. For him, Decoy is more about heart than handicraft.
"It's a love letter to carving, it's a love letter to my family, it's a love letter to Canada."