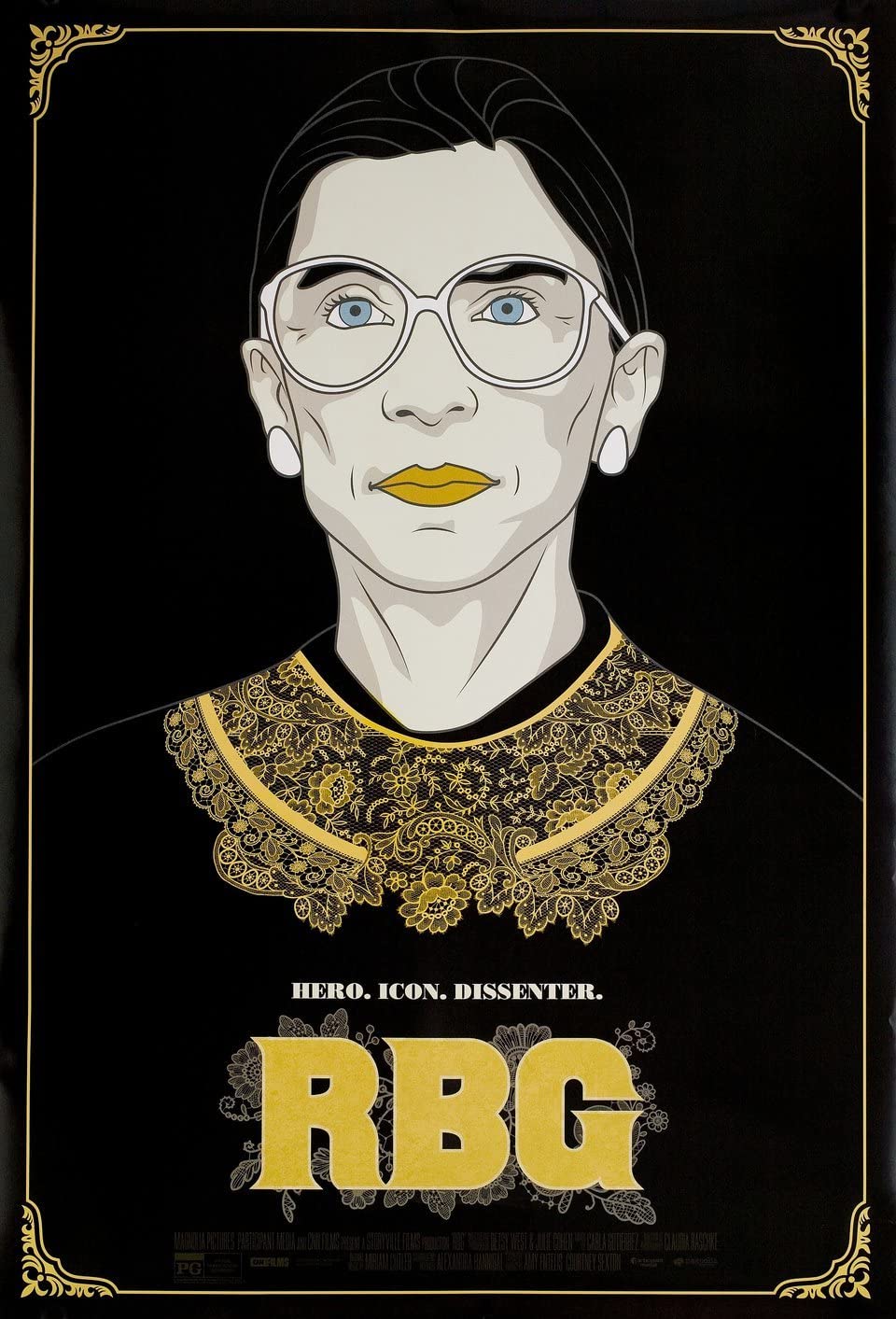 Just added to the September brioux.tv calendar: CNN will re-broadcast the 2018 documentary "RBG" profiling the late, great U.S. Supreme Court Justice Ruth Bader Ginsburg. Directed by Betsy White and Julie Cohen, the film earned an Oscar nomination and won raves at the 2018 Sundance Film Festival.
In 1959, the Brooklyn native was one of only nine women out of a class of 560 to graduate Law from Columbia; she tied for first in her class. Two generations later, her granddaughter, who is in the film, graduated from a Harvard Law program in a class split 50/50.
One other statistic: after Ginsburg was nominated to the Supreme court by president Bill Clinton in 1993, she was confirmed by U.S. senators by a vote of 96 to three.
Would that North American politics be so un-partisan today.
In recent years, Ginsburg was portrayed as a rapping, grinding, Weekend Update warrior on Saturday Night Live by Kate McKinnon. SNL makes its 46th season premiere Oct. 3 on NBC and Global. Jim Carrey is booked to play Democratic presidential hopeful Joe Biden, with Maya Rudolph likely back as running mate Kamala Harris. While this season premiere will follow hard on the heels of the first televised presidential debate, it's hard to imagine McKinnon won't also suit up for one last "Gins-burn."
Battling metastatic pancreatic cancer, the feminist icon passed away Friday in Washington at 87. "RBG" airs Saturday night at 7 p.m. ET on CNN.