In the past, broadcasters have hyped new seasons with slogans such as, "A Fall Like No Other!"
This year it's true. Soundstages being shut down due to COVID-19 have delayed the start of production for many scripted series. As a result, broadcasters are slapping together fall schedules and relying heavily on banked reality fare and games shows along with imports. That's good news for the streaming platforms and their all-star premieres. It also provided an opening for one Canadian hit that kicks off our September calendar. Read on below (but keep checking back as this list of shows will be updated all month):
TUES/SEPT. 1
Transplant (NBC). This Montreal-based medical drama about a Syrian refugee nicknamed "Bash" (Hasma Haq) who — through a strange twist of fate — lands a job in a Toronto emergency room was the No. 1 new drama last winter and spring in Canada. John Hannah ("Four Weddings and a Funeral," "The Mummy" franchise) plays the no-nonsense hospital administrator who has good reason to believe that Bash is up to the task. Laurence Leboeuf (below left) also stars. Read more from Transplant's talented creator/showrunner Joseph Kay here.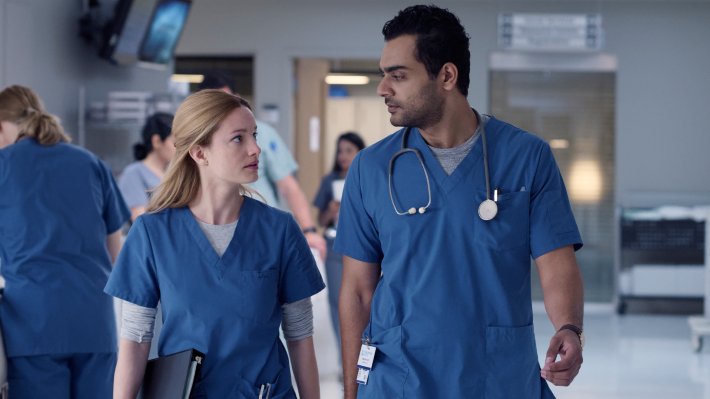 Bookmarks: Celebrating Black Voices (Netflix). Celebrities read children's books written by Black authors.
Wall of Chefs (Food Network). Returns.
Felipe Esparza: Bad Decisions (Netflix). The Last Comic Standing winner peerforms his first stand-up special for Netflix. (Available in English and Spanish language versions).
WED/SEPT. 2
Chef's Table: BBQ (Netflix). The series returns with profiles of four new chefs who are skilled on the grill, including Tootsie Tomantez, an 85-year-old grandmother who still shovels the coals at her Texas restaurant.
THURS/SEPT. 3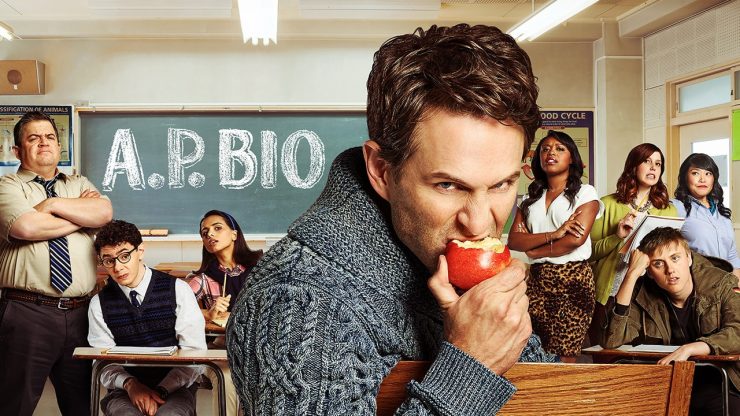 A.P. Bio (Peacock). It was Peacock to the rescue after this Mr. d-like school sitcom was cancelled by NBC. All eight episodes of this third season are available to stream all at once and Peacock also has the first two seasons. Glen Howerton (above) stars, with Patton Oswalt funny in support as the clueless principal.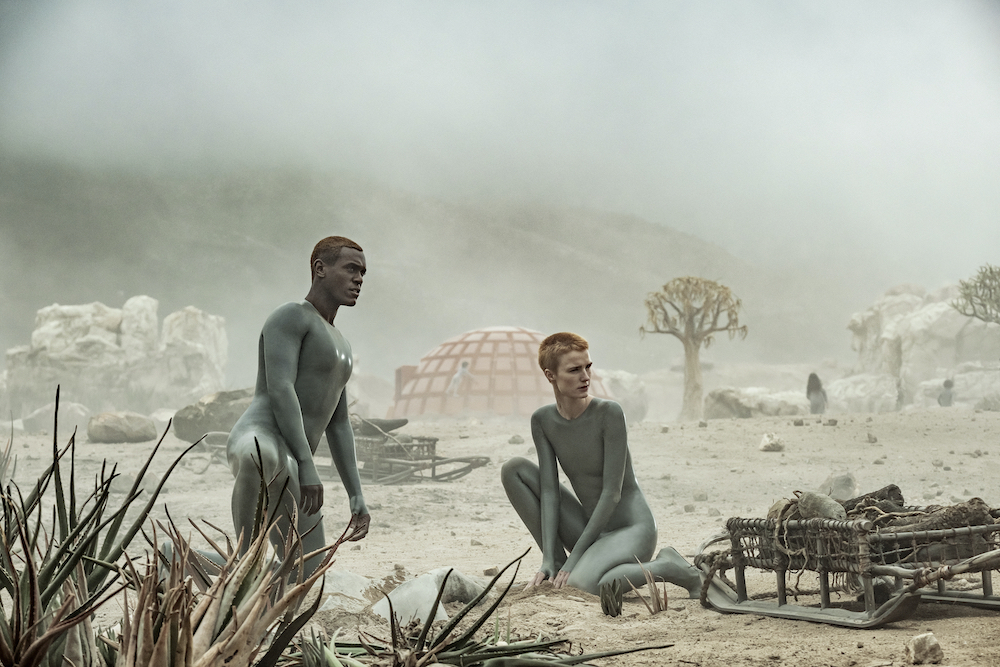 Raised by Wolves (HBO Max, CTV Sci-Fi Channel). The first American sci-fi series directed by Ridley Scott (the first two of 10 episodes, anyway), this drama takes place on a far away planet where androids raise human chidren in a colony torn apart by religious differences. Planet Trump? Stars Travis Fimmel (Vikings), Amanda Collin.
FRI/SEPT. 4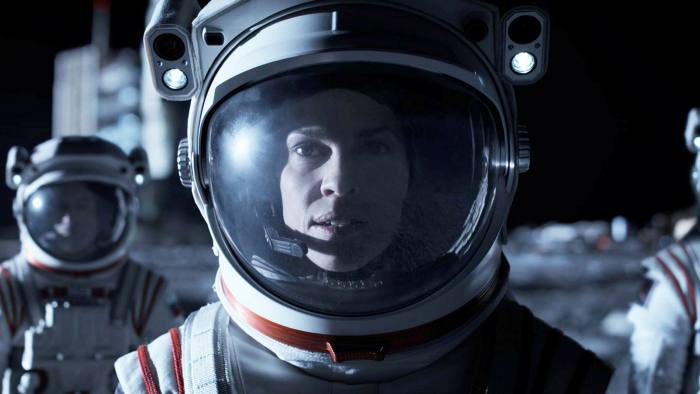 Away (Netflix). Hilary Swank plays American astronaut Emma Green, who leads an international crew on the first mission to Mars. That doesn't sit well with her hubby (Josh Charles) and daughter (Talitha Bateman) back home on Earth. Ten episodes.
The Boys (Amazon Prime Video). The seven "World's Most Mighty MF's" return for a second season of outrageous comic book havock and carnage. Shot in Toronto.
"I'm Thinking of Ending Things" (Netflix). A psychological horror film about a young woman who travels with her new boyfriend to his parents secluded farm — and lives to regret it. Jessie Buckley and Jesse Plemons star along with Toni Collette as the mom. Directed by Charlie Kaufman ("Eternal Sunshine of the Spotless Mind").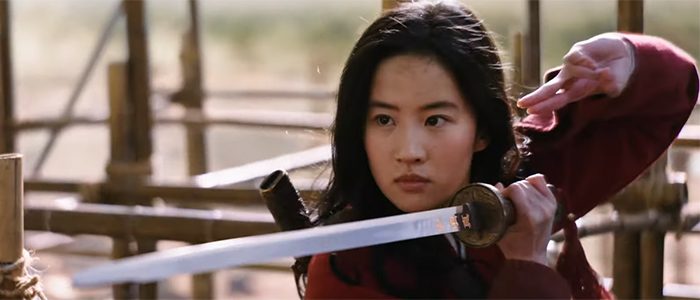 "Mulan" (Disney+, others). This is the big budget, live-action version of the 1998 animated Disney film about a young woman who disguises herself as a man to battle northern invaders in China. Even if you're a Disney+ subscriber, this film will cost you $30 to screen at home (it's available on Roku, Google and Apple as well as Disney+). Some theatres are also showing it. Let me know how that goes.
SUN/SEPT. 6
Power Book II: Ghost (Starz, Crave). A spinoff from the recently concluded series Power, focusing on Tariq St. Patrick (Michael Rainey, Jr.), the son from the former series. Also starring are Mary J. Blige, Method Man, Sherri Saurn, Shane Johnson and Naturi Naughton.
MON/SEPT. 7
Biography: The Nine Lives of Ozzy Osborne (A&E). Shocking reveals, including news that The Prince of Darkness rarely got off the couch at home. Sharon and the kids dish on dad.
Level Playing Field (AMI-tv).
American Ninja Warrior (NBC, CTV2). Two-hour season premiere.
Love it or List It (HGTV). Returns.
TUES/SEPT. 8
FRONTLINE: Growing Up Poor in America (PBSP. A timely special looking at child poverty, specifically in Ohio, against the backdrop of the pandemic and increasing racial tensions. From director Jezza Neumann, who also made 2012's "Poor Kids."
Star Trek Day (Shout TV). It was on this day in 1966 that the original Star Trek series boldly began it's "five year mssion" on NBC. Sarting at 9 am ET, Shout plans a full day of Trek documentaries including William Shatner's series "The Captains."
WED/SEPT. 9
Woke (Hulu, Crave). Lamorne Morris (from New Girl and behind a desk in a lot of Canadian commercials) stars as a Black cartoonist from San Francisco who has a life-changing encounter with some cops. The eight episode series mixes animation with live action.
THURS/SEPT. 10
NFL Football (NBC, TSN, CTV). Are you ready for some football? In empty stadiums? The 2020 NFL season begins as defending champ Kansas City hosts Houston on NBC.
Julie and the Phantoms (Netflix). High School Musical meets Glee with a bit of "Ghost" thrown in as three boy band spirits (played by Charlie Gillespie, Owen Patrick Joyner, Jeremy Shada) help a grieving teen named Julie (Madison Reyes) break out of her funk. Choreographed by Kenny Ortega and Paul Becker.
Unpregnant (HBO Max). A modern buddy road trip movie about a young high school student from Missouri (Haley Lu Richardson) who asks her friend to drive her out of state in order to get an abortion. From the people behind Riverdale.
FRI/SEPT. 11
The Duchess (Netflix). Sarnia, Ont.- native Katherine Ryan grows beyond her stand-up roots with her first scripted series. Ryan draws on her own experience as a single mom living in London who is so mad about her daughter Olive that she contemplates having a second child — with her ex, the girl's father.
Amplify (APTN). A new, 13-episode series with a unique artistic challenge. Indigenous songwriters and knowledge keepers are asked to share ideas about issues or passion projects and then tasked to create a song about it. Each episode ends with a brand new, original music video based on the song. Topics range from climate change to residential schools, sobriety and healing through art. Produced by Michelle St. John and Shane Belcourt of Wolfwalker Productions.
SAT/SEPT. 12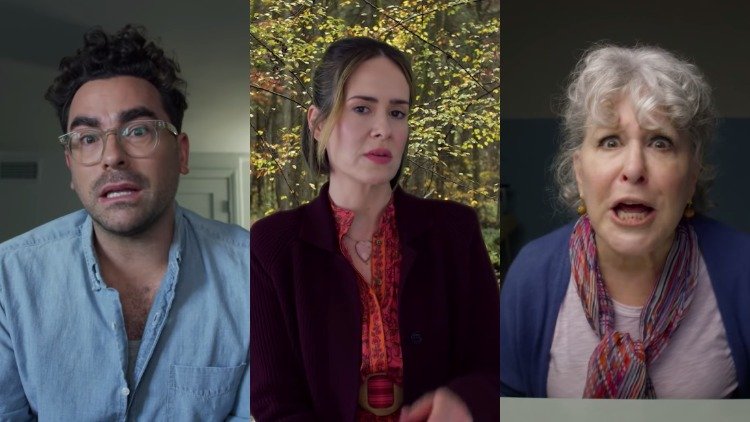 Coastal Elites (HBO, Crave). Schitt's Creek's Dan Levy is showcased along with Sarah Paulson and Bette Midler in a modern comedy designed around this pandemic. All the character are shown at home, isolating, delivering monologues about this cooped up lifestyle directly to the camera. Jay Roach directs.
SUN/SEPT. 13
Sunday Night Football (NBC, TSN, CTV2). Season premiere. The NFL kicks off with a doubleheader. Look for the season to start in empty stadiums. How long things last will be one more thing you can put money on this year. In the early game, the Los Angeles Rams open up SoFi Stadium by hosting the Dallas Cowboys on NBC.
MON/SEPT. 14
The Third Day (HBO Max, Crave). Starring Jude Law and Naomie Harris, the six-episode, psychological thriller is set on a mysterious British Island where all is not as it seems.
We Are Who We Are (HBO, HBO Max, Crave). Luca Guadagnino directs this eight-episode series about two American teenagers coming of age on a U.S. military base in Italy. Chloë Sevigny, Jack Dylan Grazer, Alice Braga, Jordan Kristine Seamón star.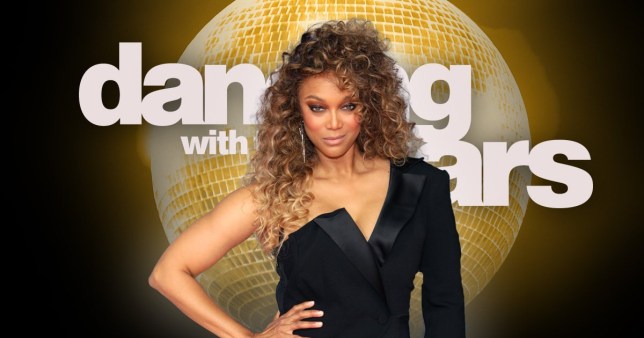 Dancing with the Stars (ABC). The boo birds were out when ABC announced they were dumping long time host Tom Bergeron from the ballroom. Replacing him is Tyra Banks, with Anne Heche, Nelly, former Raptor Charles Oakley and Johnny Weir among the new competitors. Bet on the figure skater; they always win.
WED/SEPT. 16
Happily Married (CBC Gem). Premiere of a 10-episode series, set in the mid-'70s Quebec and focusing on two unhappy couples: the Delisles and Paquettes. Can they go nuts ans get into tons of trouble after they drop off their kids at camp? Yes they can. A Radio-Canada original.
The Devil All the Time (Netflix). An all-star ensemble, including Tom Holland, Bill Skarsgard, Riley Keough and Jason Clarke, star in this adaptation of Donald Ray Pollock's Southern Gothic novel set at the end of WWII into the 1960s.
Challenger: The Final Flight (Netflix). A four-part docuseries about the 1986 Space Shuttle mission which broke apart seconds after launch, a tragedy witnessed by millions live on television. J.J. Abrams is among the producers.
The 55th Academy of Country Music Awards (CBS, Global). Hosted by Keith Urban.
THURS/SEPT. 17
Departure (Peacock). Archie Panjabi, Allan Hawco and Christopher Plummer star in this Canadian-made conspiracy thriller about a missing commercial airliner. The six-episode miniseries will premiere Oct. 8 on Global.
The Great Pottery Throw Down (HBO Max). Like The Great British Baking Show, except less filling. All three seasons of the British series will stream on HBO Max.
FRI/SEPT. 18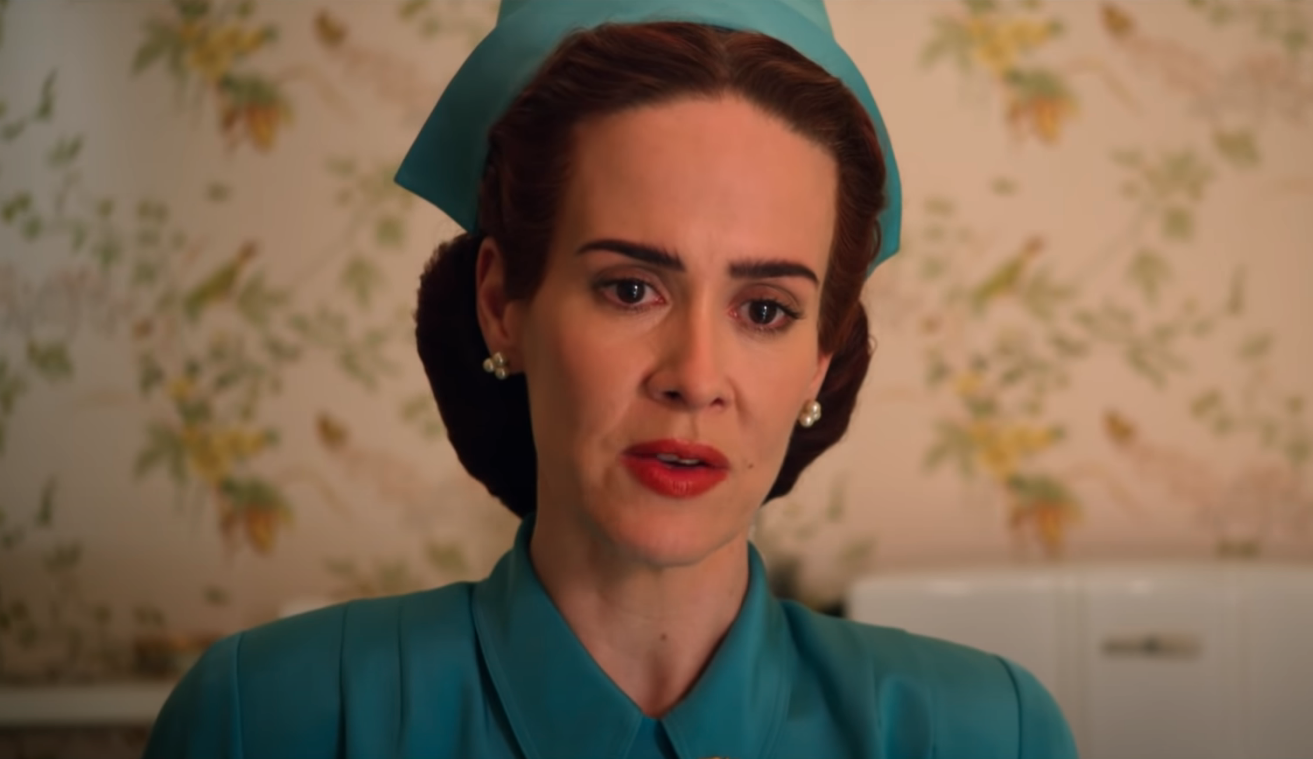 "Ratched" (Netflix). rom Ryan Murphy and Ian Brennan, RATCHED is a suspenseful drama series that tells the origin story of asylum nurse Mildred Ratched. In 1947, Mildred arrives in Northern California to seek employment at a leading psychiatric hospital Nurse Ratched in One Flew Over The Cuckoo's Nest and was created by Evan Romansky. The series stars Sarah Paulson as Mildred Ratched, Cynthia Nixon as Gwendolyn Briggs, Judy Davis as Nurse Betsy Bucket, Sharon Stone as Lenore Osgood, Jon Jon Briones as Dr. Richard Hanover, Finn Wittrock as Edmund Tolleson.
Becoming (Disney+). LeBron James is behind this 10-part documentary series which explores various celebrities and their road to success. Among those who return to their old high school haunts to tell their back stories are Rob Gronkowski, Nick Kroll, Ashley Tisdale, Adam Devine, Nick Cannon and Julianne Hough.
Long Way Up (AppleTV+). Starting at the tip of South America, pals Ewan McGregor and Charlie Boorman (who previously rode together on two other documentaries) get back on their motorcycles (now electric Harleys) and head north. They visit 13 countries in 100 days as they make their way to Mexico.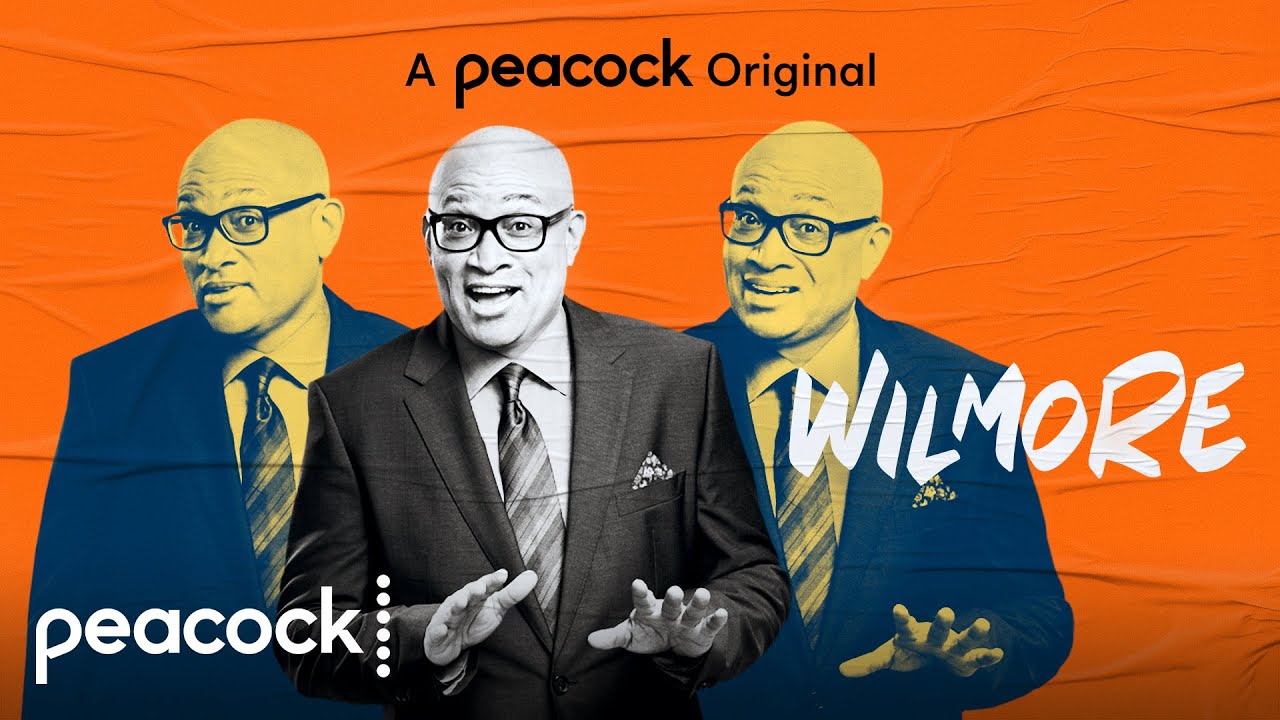 Wilmore (Peacock). Former Comedy Central host Larry Wilmore returns to late night in this weekly series. The host intends to take steady aim at the U.S. presidential election in November.
SAT/SEPT. 19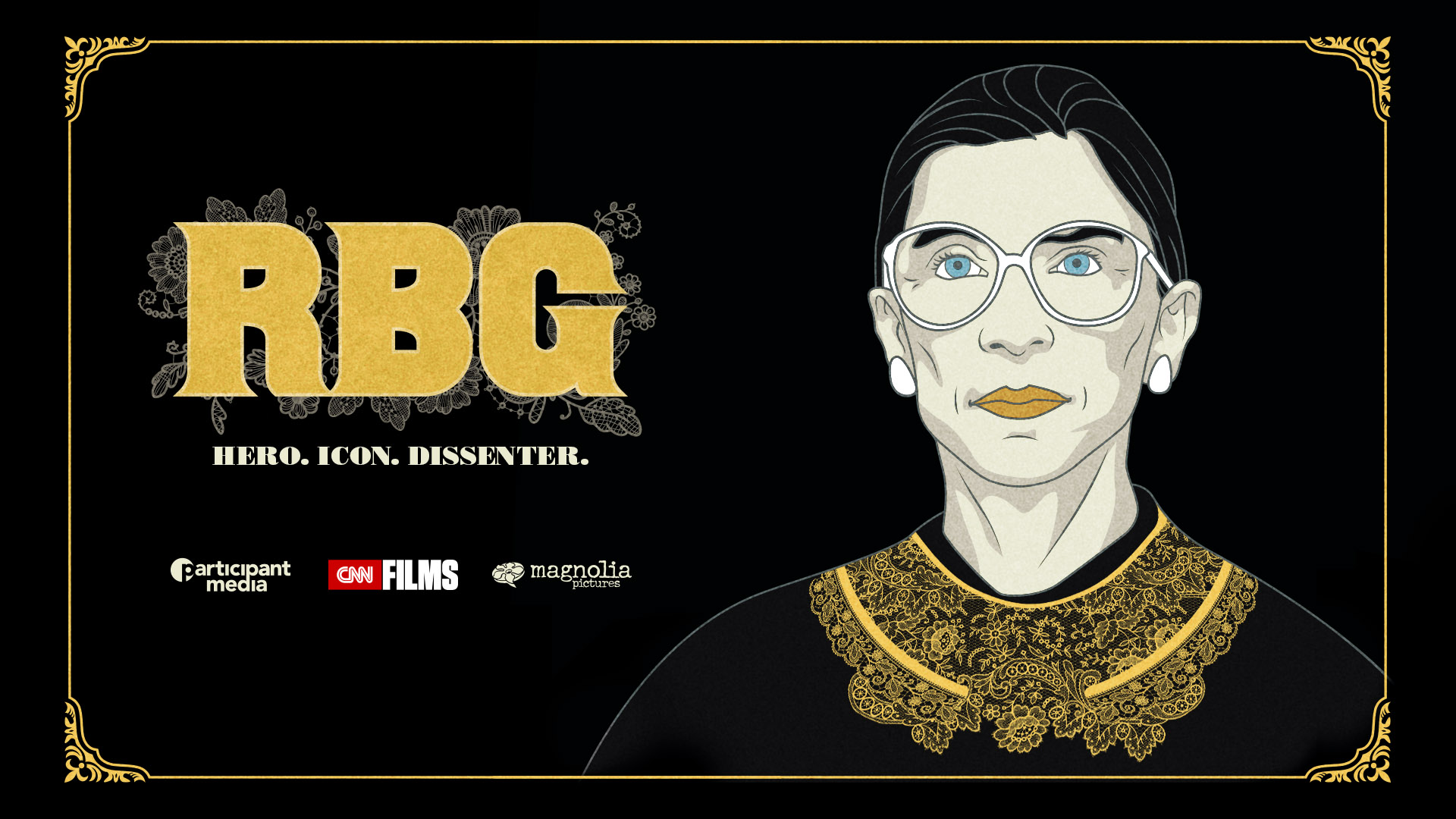 "RBG" (CNN). The Atlanta-based all-news network re-broadcasts the acclaimed 2018 documentary in wake of the death of U.S. Supreme Court legend Ruth Bader Ginsberg. She was 87; more on her passing here.
SUN/SEPT. 20
60 Minutes (CBS, Global). Fifty-third season premiere of the newsmagazine that began in the worst year ever, 1968. Well, until this year I mean.
72nd Primetime Emmy Awards (ABC, CTV). Live from… Jimmy Kimmel's garage? Schitt's Creek is among the major award nominees.
MON/SEPT. 21
JANN (CTV). The long-awaited second season premiere of Jann Arden's Calgary-based comedy returns with music rival Sarah McLachlan (above left) guesting in episode one. McLachlan looks like she's going to regret taking Jann back on the road for the "Burning Woman" tour. Eight new episodes.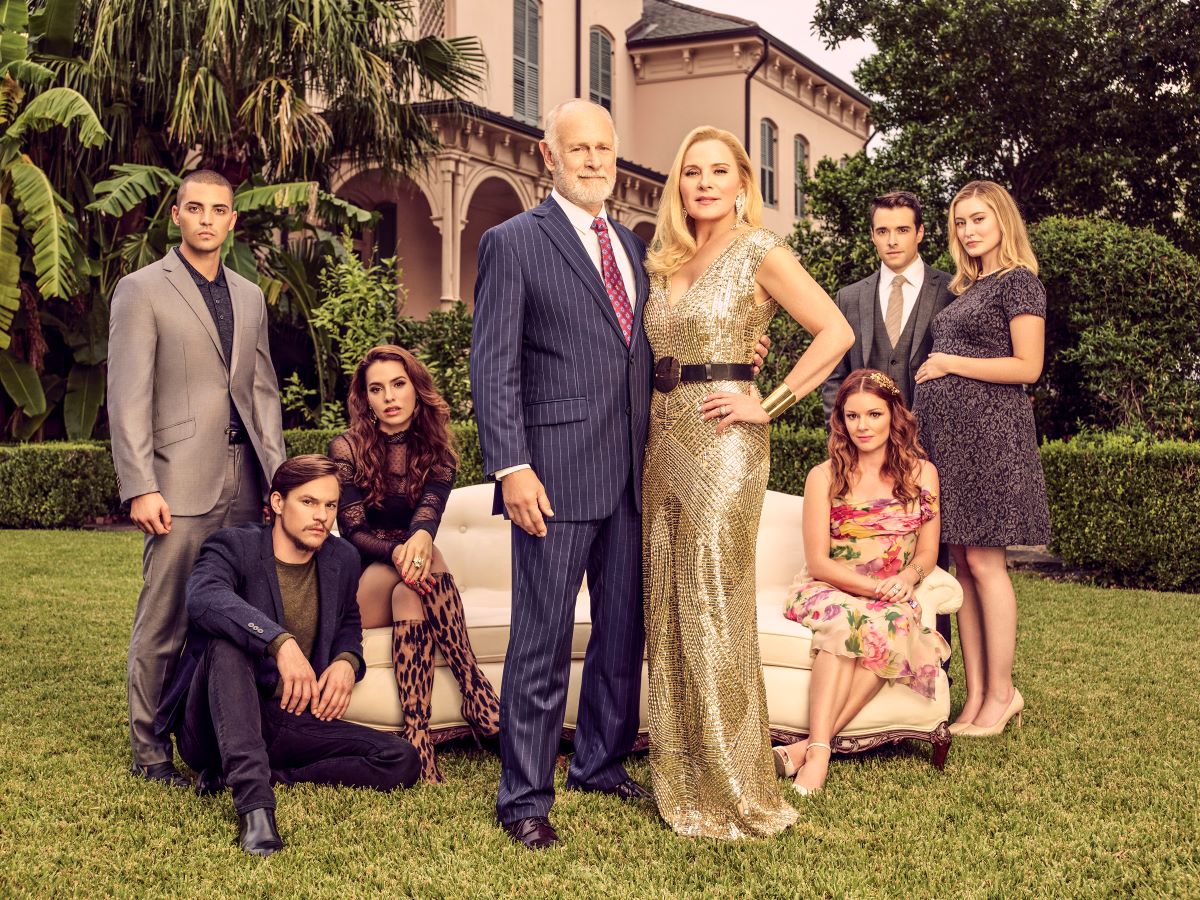 Filthy Rich (Fox, CTV). Kim Cattrall and Gerald McRaney (above centre) head the cast in this soapy drama adapted from a New Zealand series. It's about a wealthy Southern family who run a Christian television network; when the patriarch (possibly?) dies in a plane crash, the family learns there are three illegitimate heirs. Good Lord!
Manhunt: Deadly Games (CBS). The story security guard Richard Jewell (Cameron Britton), who saved hundreds of lives when he discovered a bomb at the 1996 Atlanta Olympic Games. The bad news for him: he's erroniously singled out by the FBI as their prime terrorist suspect. Carla Gugino, Arliss Howard and Judith Light also star.
TUES, SEPT. 22
The Playbook (Netflix). Some of today's top coaches tell how they achieved success in sports and in life. They include: Los Angeles Clippers' Doc Rivers; two-time FIFA World Cup-winning coach Jill Ellis; Premier League's José Mourinho; Serena Williams' famed tennis coach, Patrick Mouratoglou; and hall of fame basketball player and coach Dawn Staley.
WED/SEPT. 23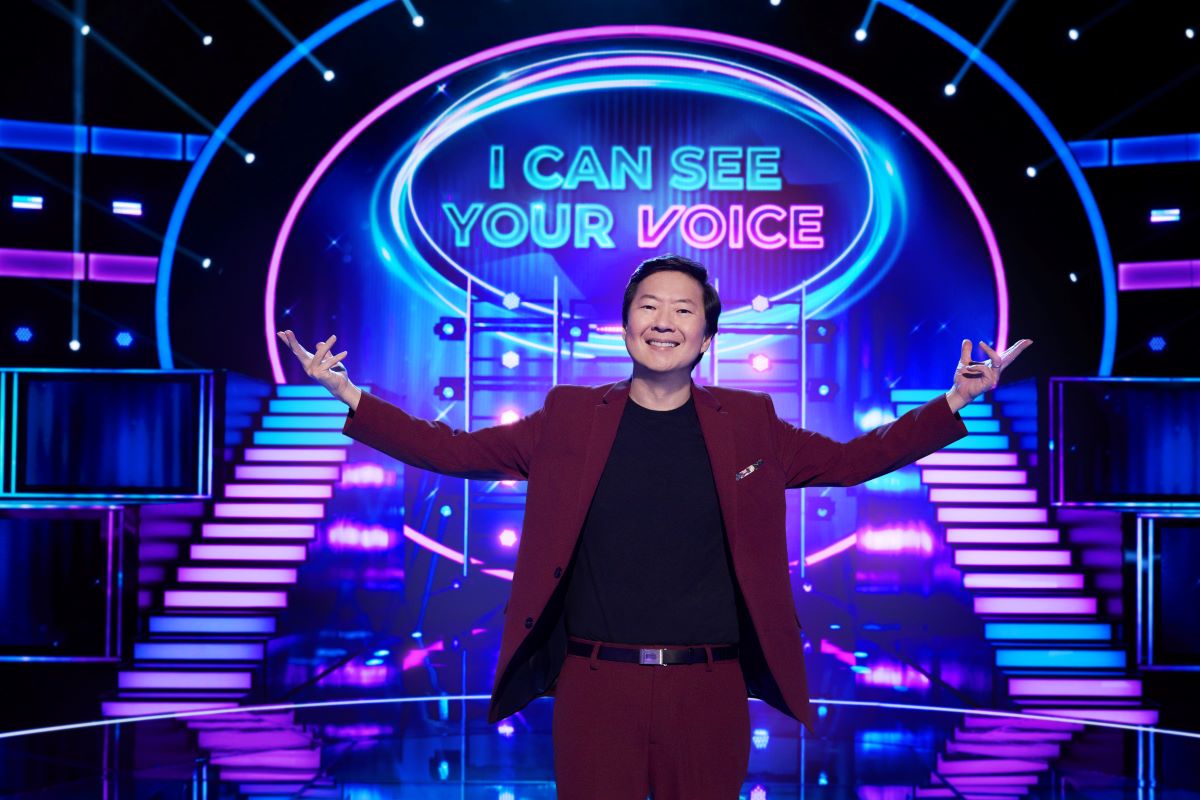 I Can See Your Voice (Fox, Global). Ken Jeong hosts this spin off from The Masked Singer in which judges have to guess whether or not contestants can sing just by looking them. So literally the laziest show idea of all time. Look for the inevitable spin-off, I Can See Your Ass.
THURS/SEPT. 24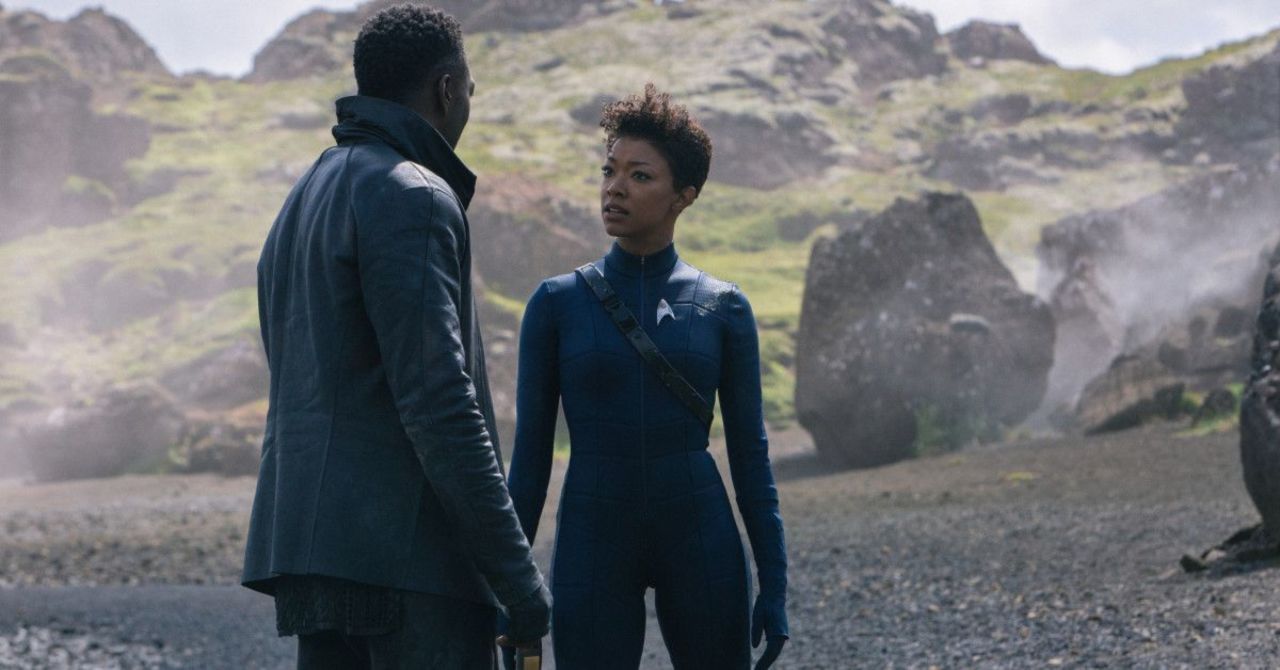 Star Trek: Discovery (CBS, CBS AllAcess, CTV). So that's why it has taken so long for the third shot-in-Toronto season to premiere — CBS has grabbed it to plug holes in a schedule shy of new scripted drama episodes. CTV has followed suit as main networks boldly go as far as this franchise will take them.
FRI/SEPT. 25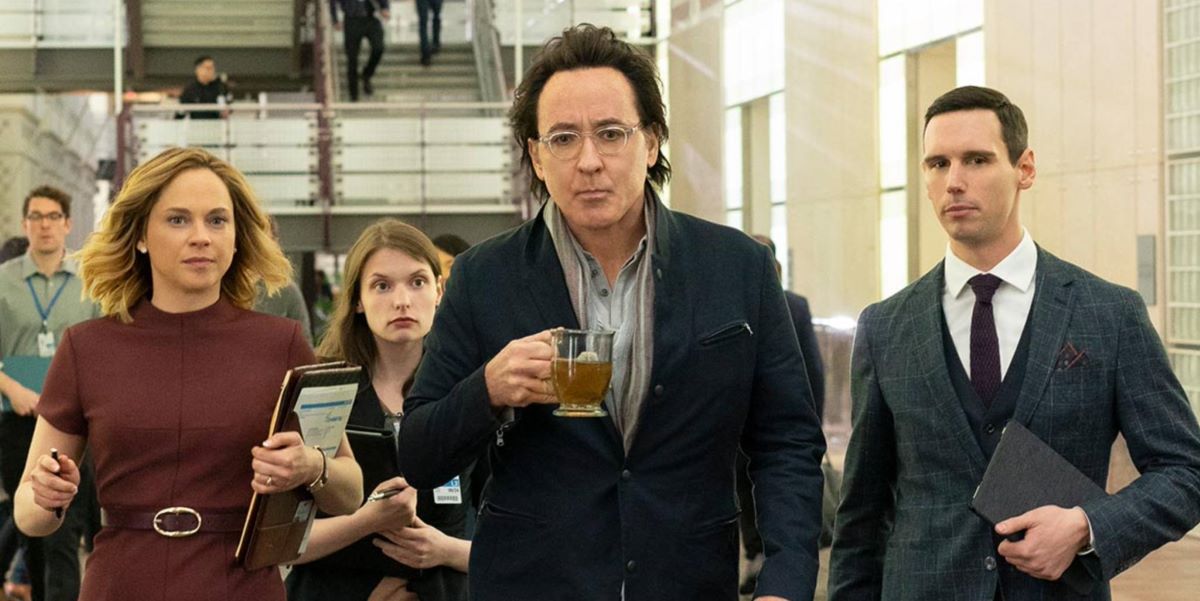 Utopia (Amazon Prime Video). This eight-episode thriller from writer/producer Gillian Flynn (Gone Girl, Sharp Objects) centers on a group of comic fans who meet online and bond over the seemingly fictional comic called, "Utopia." But do the comic book stories predict real threats to humanity — like, say, a pandemic? John Cusack and Rainn Wilson head a large cast with Ashleigh LaThrop, Dan Byrd, Jessica Rothe and Desmin Borges among the crusading fan base.
A Wilderness of Error (FX). A five-part documentary series based on Errol Morris's true-crime book looks at the case of U.S. Army surgeon Jeffrey MacDonald. Was he wrongly convicted for murdering his family? Morris appears in the series but does not direct. Three episodes air back-to-back-to-back, next two the following week.
The Greatest #AtHome Videos (CBS, Global). Cedric the Entertainer hosts this latest attempt to mine the long-running success of America's Favourite Videos.
The Amber Ruffin Show (Peacock). Adorable and hilarious Late Night With Seth Meyers writter and frequent on-air contributor Amber Ruffin hosts her own weekly series.
SUN/SEPT. 27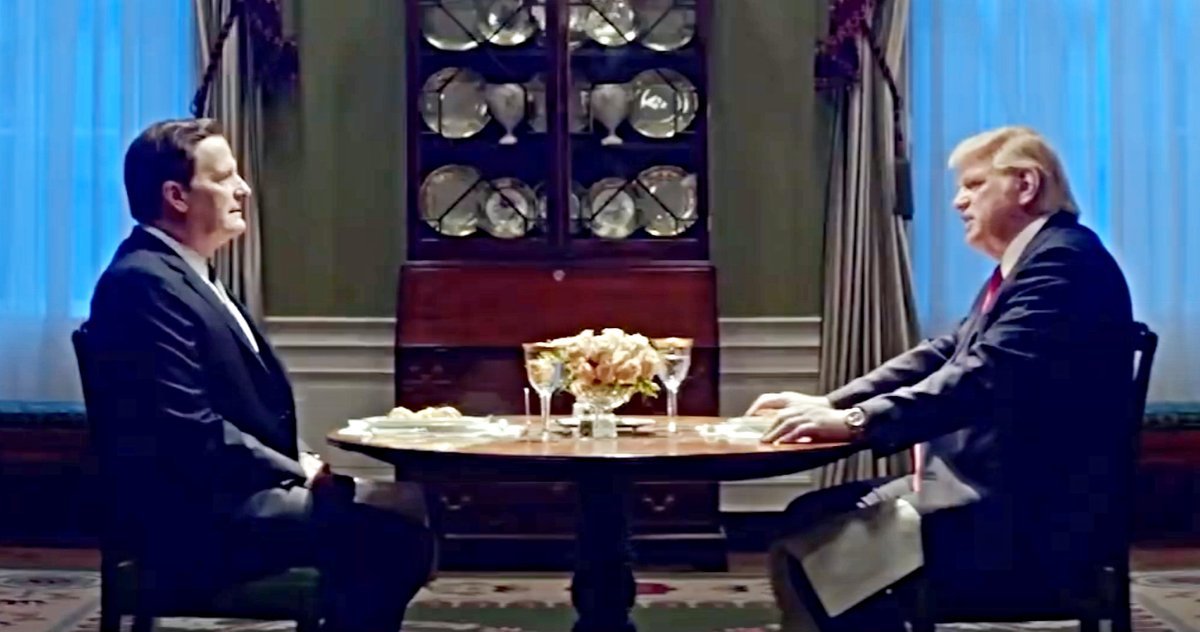 The Comey Rule (Showtime, Crave). Jeff Daniels stars as former FBI director James Comey in this two-part, four-hour miniseries. Drawn from Comey's memoir, it recounts the events following the election of Donald Trump as US president in 2016. Brendan Gleason (as Trump), Peter Coyote (Robert Mueller), Holly Hunter (Sally Yates) and William Sadler (Michael Flynn) also star. Part two airs Monday.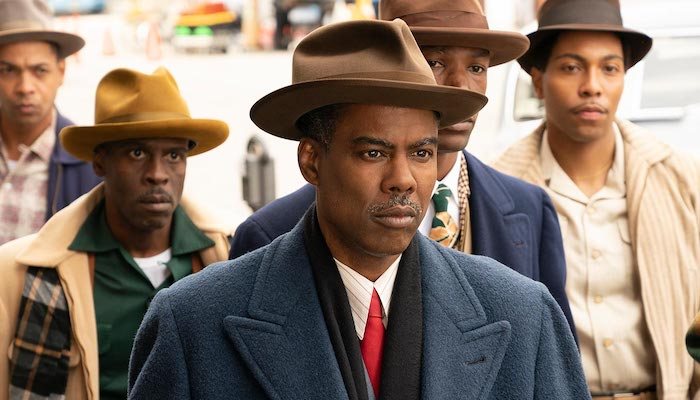 Fargo (FX). It's been a few years, but the fourth season of Noah Hawley's anthology series is finally here. This season is set in Kansas City in the '50s. Chris Rock, Jason Schwartzman, Timothy Olyphant, Glynn Turman and others play members of rival crime families, one run by Italian immigrants, the other by African Americans. Premieres with two back-to-back episodes.
MON/SEPT. 28
The Weakest Link (NBC, CTV). Premiere of a reboot of a series that was a brief sensation 20 years ago in the wake of the original Who Wants to Be a Millionaire quiz show revival. Jane Lynch hosts and will get to dismiss contestants who fail to keep banking prize money for other trivial pursuit-style players.
TUES/SEPT. 29
Presidential Debates (CNN, various networks). This may come as a shock, but there is a U.S. presidential election scheduled for this November.
WED/SEPT. 30
The Boys in the Band (Netflix). Executive producer Ryan Murphy is behind this adaptation of Mart Crowley's 1968 play. Jim Parsons, Matt Bomer, Zachary Quinto, and Andrew Rannells all star.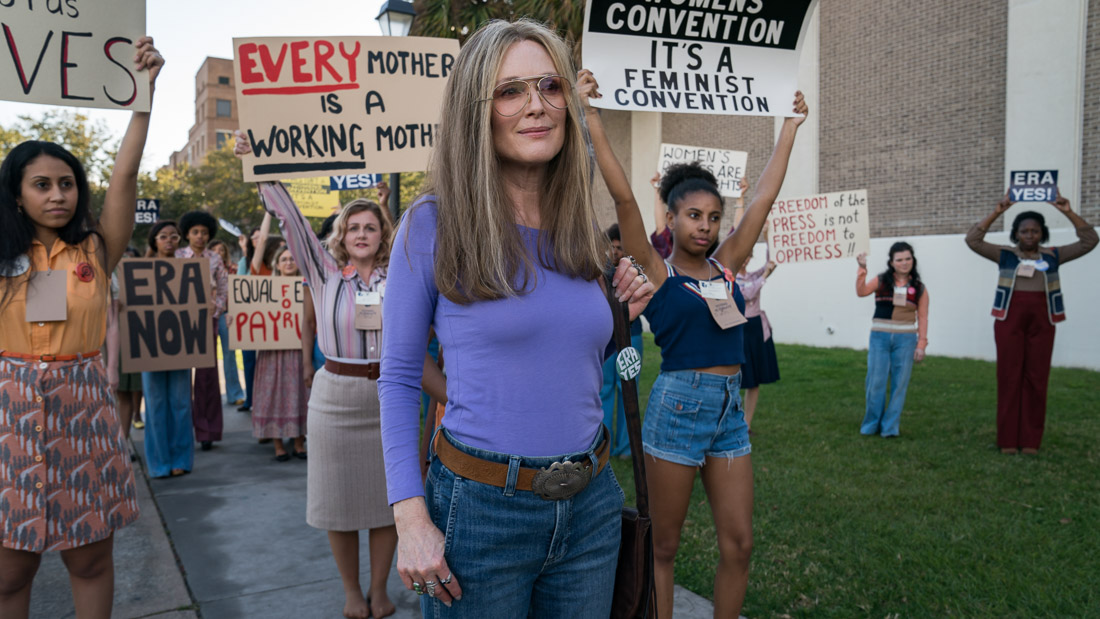 The Glorias (Amazon Prime Video). Headed for cinemas before COVID hit, this biopic about feminist icon Gloria Steinem is directed by visual storyteller Julie Taymor ("Across the Universe"). Four actresses play Steinem over the years: Ryan Kiera Armstrong, Lulu Wilson, Alicia Vikander, and Julianne Moore (pictured above). Janelle Monáe and Bette Midler also star.