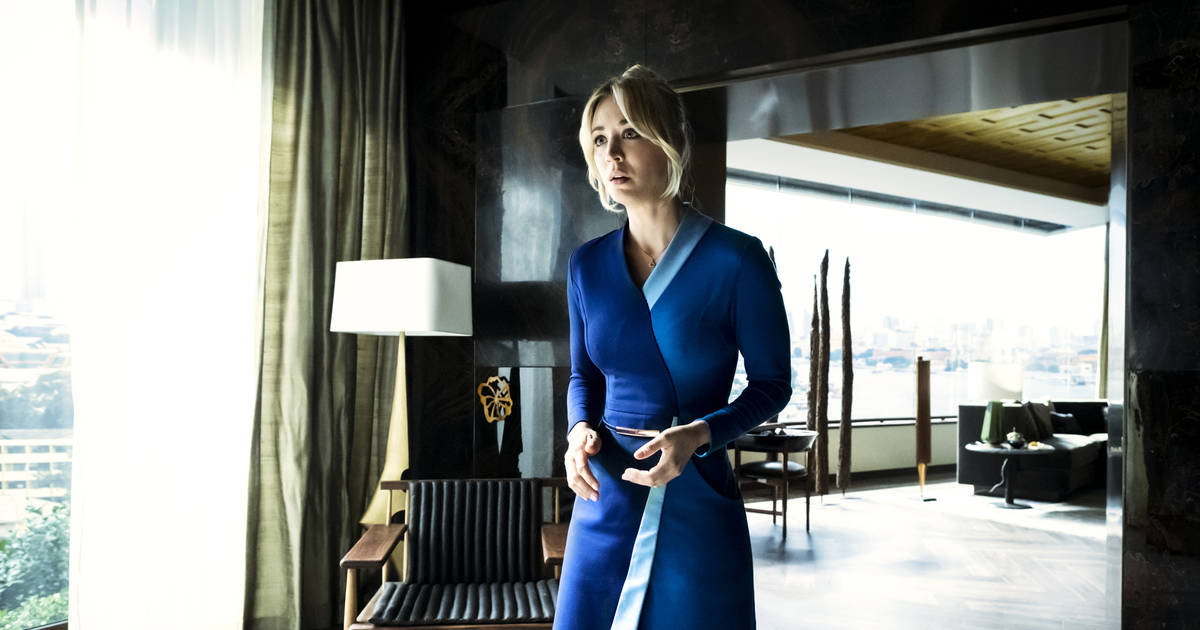 If you like your thrillers stylish with a hint of humour get your boarding pass now for The Flight Attendant.
The eight-episode miniseries premiered last last month on HBO Max and Crave. They've staggered the release, with five episodes already available for streaming. Two more will begin Thursday with the finale premiering Dec. 17.
For me, the fact you can't binge them all now adds to the appeal; knowing there's more to come gives me something to look forward to.
Based on the 2018 novel of the same name by Chris Bohjalian, the series star Kaley Couco from The Big Bang Theory. She plays Cassie Bowden, a hot mess of a flight attendant who is never far from about a dozen of those little airline bottles of vodka — even while on the job. One flight, she flirts with a handsome stranger named Alex (Michael Huisman) en route to Bangkok. To the surprise of none of her cabin crew, including Rosie Perez as Megan Briscoe, she agrees to meet him in a bar later. When a hung over Cassie wakes up in a stunning hotel suite next to Alex in bed, his throat has been slashed, there's blood everywhere and he's very dead.
Couco is very good at losing it, something she's called to do several times an episode. She loses it when she discovers Alex is dead, diving into an elaborate clean-up, and she loses it when her dead one-night-stand continues to talk to her throughout the series. Cassie may be a blackout drunk, but her waking self is a recklessly driven detective. In these imagined but seemingly real conversations with the deceased, she slowly pieces together the parts of the evening that seem to have floated straight out of her memory.
The story is intriguing if you don't think about it too much; the way it is told will sweep you along and the twists will keep you glued. Steve Yockey developed and is among the executive producers as is busy TV showrunner Greg Berlanti. The cinematography by Brian Burgoyne and Adrian Peng Correia is big screen cinema good. So is the editing, made more dynamic through the use of the multi-screen window effect, a storytelling trick that goes back to the original "The Thomas Crown Affair" or director Norman Jewison's inspiration for that, Christopher Chapman's multi-image award winner from Expo 67, "A Place to Stand." The Flight Attendant uses the technique just often enough.
The zippy style tone is set right from the well-animated opening credits, giving the series the au courant cache of a good graphic novel. It all moves to jazzy, eclectic music that drives but never overwhelms. Listen for everything from "Leaving on a Jet Plane" (Cassie: "I hate that song!") to "Celebrity Skin" by Hole.
The rest of the cast is solid in support. Zosia Mamet (Girls) plays Cassie's lawyer friend who, unlike her client, keeps her emotions tightly in check. T.R. Knight (Grey's Anatomy) plays Cassie's brother, the sober son who we later learn had daddy issues triggered by his free-spirited sister's unchecked behaviour. Doctor Who's Michelle Gomez adds edge as a vengeful foreign agent who knows what really went down that night in the blood-splattered hotel room.
Others, such as Bebe Neuwirth, are strong in recurring roles; the former Cheers star plays Mamet's "I don't want to know about it" law boss.
There's a lot to keep track of in The Flight Attendant. The FBI get involved and they eventually find plenty of international intrique to investigate. There's a whole other plot line involving Perez's character and her husband that seems like it should have been saved for some other show, although don't be surprised if stories miraculously tie together by the time the unseen episodes air.
The real reason to watch, however, is Cuoco. She runs through this show like an Olympian, bringing her wide-eyed comedy chops into play when called. She's beyond Penny here, and shows the same range and feature film star potential as a young Goldie Hawn. Fasten your seat belts and enjoy the ride.