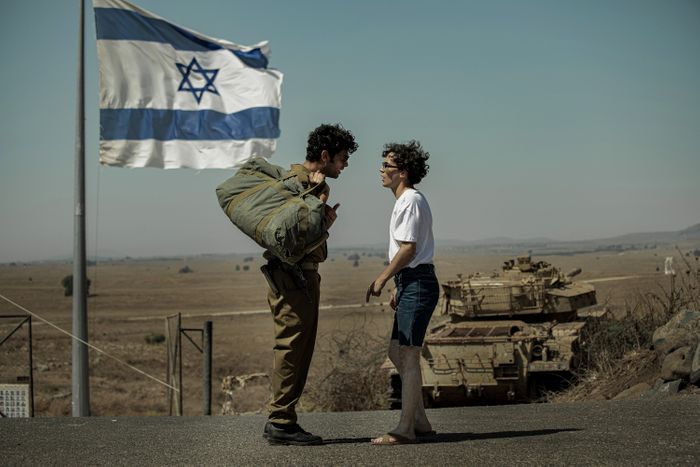 Television has long been a borderless business. This is true when it comes to producing big budget dramas. Recent efforts such as the recent War of the Worlds miniseries, Vikings and, going further back, The Borgias and even The Indian Detective, required financial contributions from two or more countries in order to realize storytelling on a grand scale.
The world is also getting smaller for viewers as well as producers. With streaming services such as Netflix spreading content to millions of subscribers in 130 or more territories, they're also providing a window on foreign language programming to more homes in North America. In 2020, with the whole world in lock down, viewers who could not get on a plane could get hooked on dramas and comedies and reality shows from Korea, Holland, South Africa and Japan, subtitles be damned.
Which brings us to Valley of Tears, the biggest budget Israeli series of all time. After premiering stateside on HBO Max, it premieres Saturday in Canada exclusively on Hollywood Suite.
Inspired by true events dating back to the 1973 Yom Kippur War, the 10-episode series takes viewers behind the lines and into the hearts and minds of soldiers on the battlefields. Shot in many instances on actual battlefield locations, and with prominent Israeli novelists involved with the script, the series broke viewership records in Israel.
The sad reality of shooting a war drama such as Valley of Tears on location: at one point, filming was halted for three weeks due to nearby fighting in Syria.
You don't have to be from the Middle East to get invested in this series. In the fifth episode, "Stuck on a Hill," one of the storylines follows two soldiers in the thick of the battle: Avinoam (Shahar Taboch) and Yoav (Aviv Alush). One is a seasoned military man, the other, a novice with an incredible memory for details. The younger man is carrying a box with a hedgehog in it, a gift from a girl the shy lad has developed feelings for.
The two men soldier on, trying to make their way back from behind Syrian lines. At one point they have to cross an open field, which becomes Hitchcock tense when the savvier soldier Yoav realizes that they have unwittingly stepped onto a deadly mine field.
You'd think having to follow along with subtitles would deminish the tension, but no. Seeing the words only heightens the unease; reading their faces tells you even more. Avinoam starts to lose it so Yoav calmly tries to distract him with tales of horses and his own girl back home. Meanwhile, viewers are left holding their breath with every step.
Much of the series pursues these more intimate storylines. By the 10th and final episode, however, the all out tank warfare becomes as explosive as Band of Brothers. That's when the high production costs of this war drama are all on the screen.
Like The Crown, viewers shouldn't mistake Valley of Tears for a documentary. As Vulture reported, "Valley of Tears is Historical Fiction for Today's Reality." As that article points out, what the filmmakers try to do, and largely achieve in the episodes I've watched, is show that no person or nation survives a war unchanged.
Alush, who also contributed to the screenplay, and Taboch are just two of the outstanding performers in Valley of Tears. The series was directed by Yaron Zilberman from a screenplay by Ron Leshem, who created the Israeli version of another popular import, Euphoria.
Hollywood Suite premieres the series with back-to-back episodes Saturday, Dec. 19. The movie network offers uncut and uninterrupted movies from the '70s, '80s, '90s and the 2000's over a suite of four channels and is available for free on most carriers right now through the first week of January.