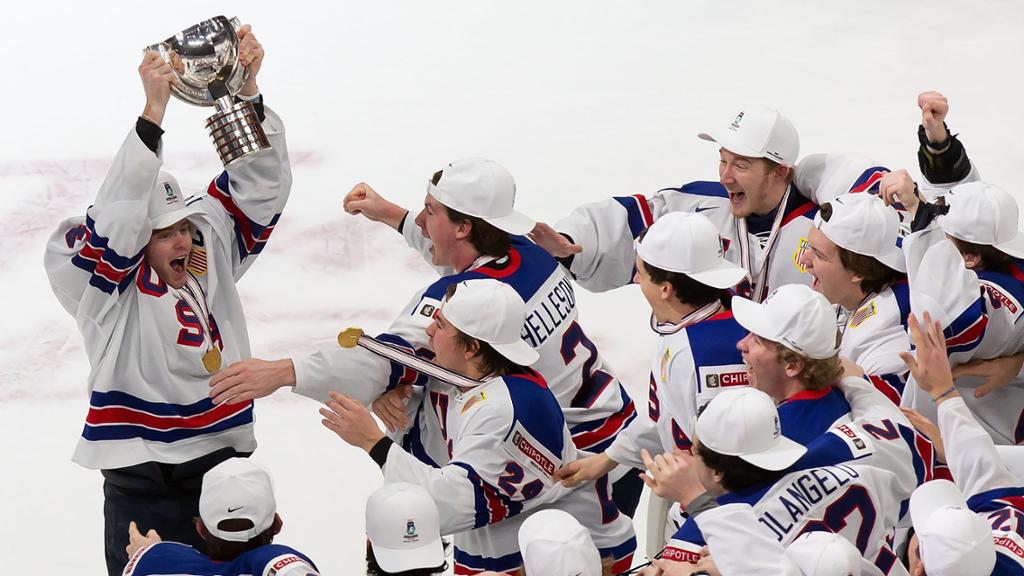 The World Junior Hockey Championships did not end up the way many Canadians had hoped, but they still found a big TV audience.
The final two games of the tournament drew an average minute audience of over three million Canadians on TSN and other Bell channels. The United States defeated Canada in the WJC final.
The week's biggest news story — the shocking Jan. 6 insurrection attack on the US Capitol — helped boost the CTV Evening News into fourth spot with 1,722,000 viewers. Three other Canadian newscasts made the Top 30, with 60 Minutes on Global ranking 19th with 999,000 viewers according to Numeris.
Otherwise, among broadcast network viewers, the first full week of the New Year was topped with larger than usual numbers for older-skewing dramas airing on what is traditionally the quietest TV night of the week — Fridays. Shows such as Tom Selleck's Blue Bloods as well as the revivals of Magnum, P.I. and MacGyver all broke into the Top 10.
WJC: Playoffs Canada (TSN+MT) MON/TUES 3,053,000
Blue Bloods (CTV) FRI 2.048,000
The Rookie (CTV) SUN 1,845,000
CTV Evening News (CTV) MTWTF 1,722,000
Magnum, P.I. (CTV) FRI 1,698,000
Call Me Kat (CTV) THURS 1,570,000
NFL Playoffs (TSN/CTV) SAT 1,425,000
NFL Playoffs (TSN/CTV) SAT/SUN 1,368,000
MacGyver (Global) FRI 1,295,000
This is Us (CTV) Tues 1,266,000
The second episode of Miyam Bialik's new Fox comedy Call Me Kat continued to draw viewers as it moved to its regular Thursday slot. At No. 6, it once again topped 1.5 million. We the North still seem hooked on anything remotely Big Bang-ish.
The NFL playoffs tackled two Top-10 spots, with the resurgent Buffalo Bills heating up interest in the Toronto market. A third pair of NFL Playoff games ranked 11th for the week on CTV Networks, gaining 1,251,000 viewers.
Audiences in English Canada also turned to Jeopardy to catch native son Alex Trebek's final week of shows. The Monday to Friday average was 1,020,000 viewers, landing the syndicated strip in 13th place for the week in Canada.
The Monday night return of CBC's Murdoch Mysteries (#21 with 989,000 viewers) edged out Global's Thursday original, Private Eyes (#23 with 959,000), for top spot among Canadian scripted fare.