Another month full of high-energy TV hijinx is comin' 'atcha. We can't keep up with all this Peak TV, so check back weekly for updates.
THURS/APRIL 1
Staged (Hollywood Suite). BBC One describes this eight episode series as "two bickering actors making a drama out of a crisis. Can their fragile egos survive working from home and virtual Hollywood?" That the two actors are David Tennant and Michael Sheen — shown rehearsing a play during lockdown via videoconferencing — makes this perfect pandemic programming. Hollywood Suite has scheduled it over three nights in back-to-back episode blocks April 1, 2 and 3 (with all episodes available all month on-demand).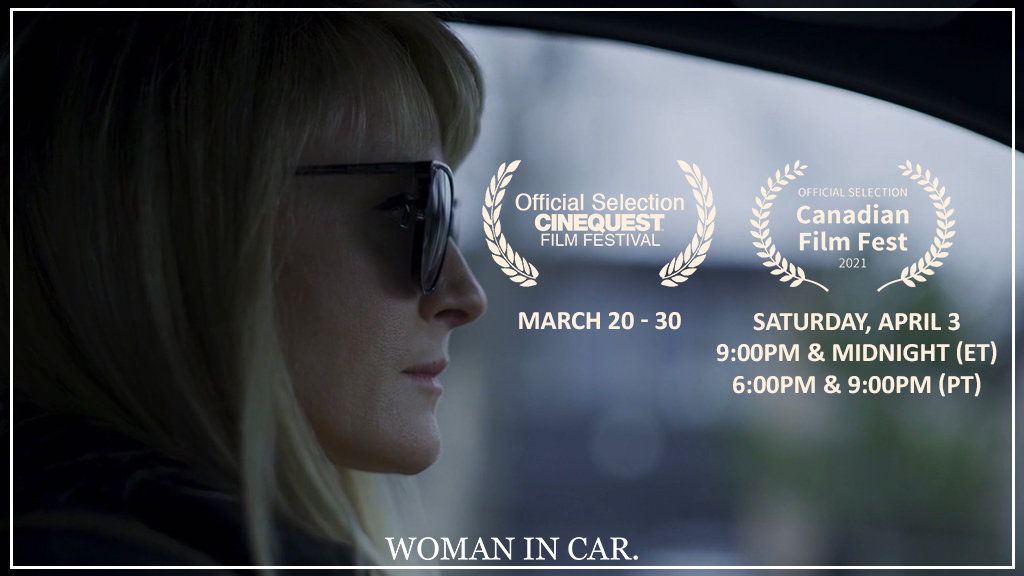 Canadian Film Fest (Super Channel Fuse). For the second year in a row, Super Channel has come to the rescue of Canadian film makers and the festival that showcases them. Starting Thursday, April 1 and running for three consecutive weekends, nine Canadian features will premiere on Super Channel Fuse. All start promptly at 9 p.m. ET/PT, so have your popcorn ready. In addition, 30 Canadian shorts are part of the mix. Check it all out, virtual festival style. Full schedule here.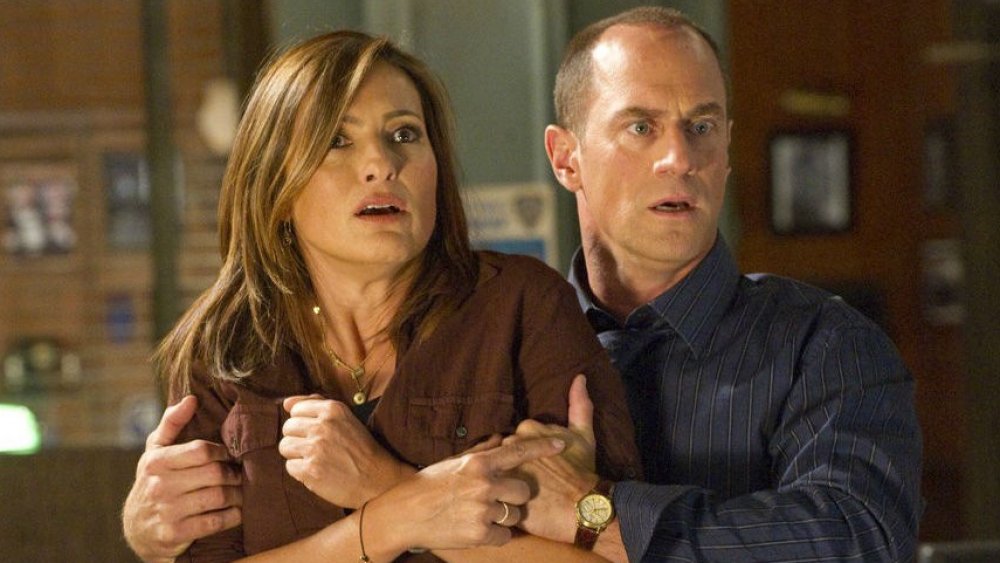 Law & Order: Organized Crime (NBC) Chris Meloni is back as Elliot Stabler, last seen on Law & Order: SVU. This time out, Stabler is out to shut down New York's crime syndicates. Tamara Taylor (Bones) and Dermot Mulroney also star. This pilot episode is a continuation of a storyline begun on the SVU episode that airs earlier.
Made for Love (HBO Max/Crave). Cristin Milioti, last seen in Palm Springs, is back in another dark comedy, this time playing a woman with a tracking chip planted in her head. It was put there, of course, by her super rich and creepy ex-husband (Ray Romano). Based on Alissa Nutting's 2017 novel. Launching with three episodes, with three more the following Thirsday then the final two the week after that.
The Moodys (Fox). This shot-in-Montreal comedy stars Denis Leary and Elizabeth Perkins as parents nudging close to retirement who are suddenly gifted with their three adult children moving back home with them. Jay Baruchel stars as Sean Moody, Jr., he of the porn 'stache. (Follow this link to hear Baruchel on The Moodys and many other things as a guest on brioux.tv: the podcast). Other Canadians in the cast include Fracois Arnaud (The Borgias) and Gerry Dee, hilarious in a recurring role.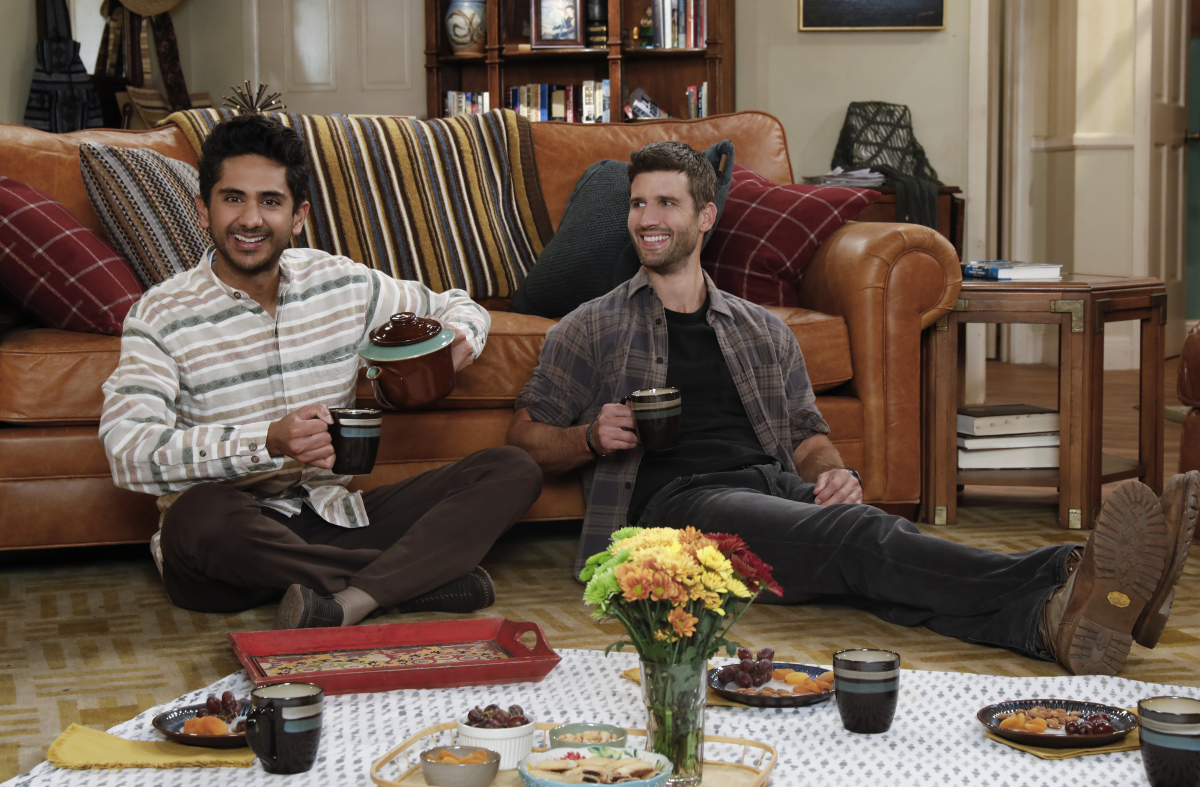 United States of Al (CBS). This new series makes it four back-to-back Chuck Lorre sitcoms on Thursday night. This one stars Parker Young as a Marine who returns home to Ohio and Adhir Kalyan as the Afghanistan interpreter from his unit who hopes to start a new life in the States. In Ohio. What could go wrong? Dean Norris (Breaking Bad) also stars.
Wipeout (TBS; premieres Thursday, April 15 on CTV Comedy). Remember this obstacle course game show which had players jumping off big red balls and landing face first in the mud? It's back. John Cena and Nicole Byer host.
FRI/APRIL 2
Never Too Late: The Doc Severinsen Story (PBS). Ever wonder what happened to Johnny Carson's bandleader once The Tonight Show was handed over to Jay Leno in the early '90s? Well, wonder no longer, bugle breath. Doc Severinsen is 93 now and still blowing his own horn as you'll see in this remarkable documentary. Severinsen became better known for his wacky wardrobe ("You look like Walt Disney threw up on you," Carson once cracked) but his trumpet playing was second to none. (Check local listings on this; renegade PBS stations such as WNET in Toronto-Buffalo do not always follow the PBS scheduling grid.)
Concrete Cowboy (Netflix). Based on Greg Neri's 2011 Young Adult novel Ghetto Cowboy, this feature stars Idris Elba as an absent father. When his rebellious 15-year-old son (Stranger Things' Caleb McLaughlin) moves in for the summer, the two strike a tenuous bond.
Hysterical (FX). A documentary that goes behind the scenes in the world of female stand up comedy. Comedy veterans Margaret Cho, Kathy Griffin, Nikki Glaser, Iliza Shlesinger, Lisa Lampanelli, and Fortune Feimster are profiled.
Tripping the Niagara (TVO). If you watched TVOès beautiful Tripping the Rideau last year and are aching for another grand outdoor adventure, youèll love this birdseye view of the Niagara region. It is all there, from the forts and wineries to the falls. Read my full review here.
Jesus of Nazareth (Hollywood Suite). This is a digitally remastered version of the 1977 British-Italian limited series not seen on Canadian TV since the '90s. Directed by Franco Zeffirelli, it features an incredible cast: Anne Bancroft, Christopher Plummer, Ernest Bognine, Laureicne Olivier, Anthony Quinn, James Earl Jones, Rod Steiger, Ian McShane and Peter Ustinov. Episode one premieres Good Friday, April 2nd on HS70 and runs throughout Easter weekend. Every episode will also be on-demand all month.
The Serpent (Netflix). Tahar Rahim stars as real-life con man and serial killer Charles Sobhraj, who victimized Western tourists in Southeast Asia in the '70s. Eight episodes.
SUN/APRIL 4
Birdgirl (Adult Swim). Remember Harvey Birdman, Attorney at Law? This is another spoof of the cheesy Saturday morning animated superhero pap fed to kids between cereal commercials in the '70s. It features the voices of Paget Brewster, Rob Delaney, Sonia Denis, Tony Hale, and Kether Donohue.
Atlantic Crossing (PBS). Kyle MacLauchlan stars as Franklin Roosevelt in this eight-episode Masterpiece drama set in WWII. Focises on Norway's resistance to Nazi occupation.
Gangs of London (AMC). Broadcast premiere of the British crime drama.
27th Annual Screen Actors Guild Awards (TBS/TNT). At least it only lasts an hour.
MON/APRIL 5
Hemingway (PBS). This latest documentary from Ken Burns and Lynn Novick looks at the life of author Ernest Hemingway. Six hours over three consecutive nights.
TUES/APRIL 6
Chad (CTV Comedy). Nasim Pedrad (Saturday Night Live) stars as an awkward, 14-year-old boy trying to fit in at school in this eight-episode "cringe comedy."
WED/APRIL 7
Exterminate All Brutes (HBO; Crave). This four-part documentary series mixes actual footage with dramatized — and sometimes animated — scenes in order to examine the impacts of European colonialism. Josh Hartnett is among the dramatic cast.
Home Economics (ABC). A comedy about three adult siblings (played by Topher Grace, Caitlin McGee and Jimmy Tatro) who find themselves in different economic classes. The series was co-created by recent Jeopardy champion Michael Colton.
Kung Fu (The CW). A reboot of the chop-socky series from the '70s, this time with Olivia Liang as a Chinese-American who takes her martial arts training in China in order to kick ass in San Francisco. Have you learned nothing, grasshopper?
This is a Robbery: The World's Biggest Art Heist (Netflix). An investigative, true crime documentary looks at the daring 1990 Boston museum theft by two men dressed as cops.
Pretty Hard Cases (CBC). Season finale.
THURS/APRIL 8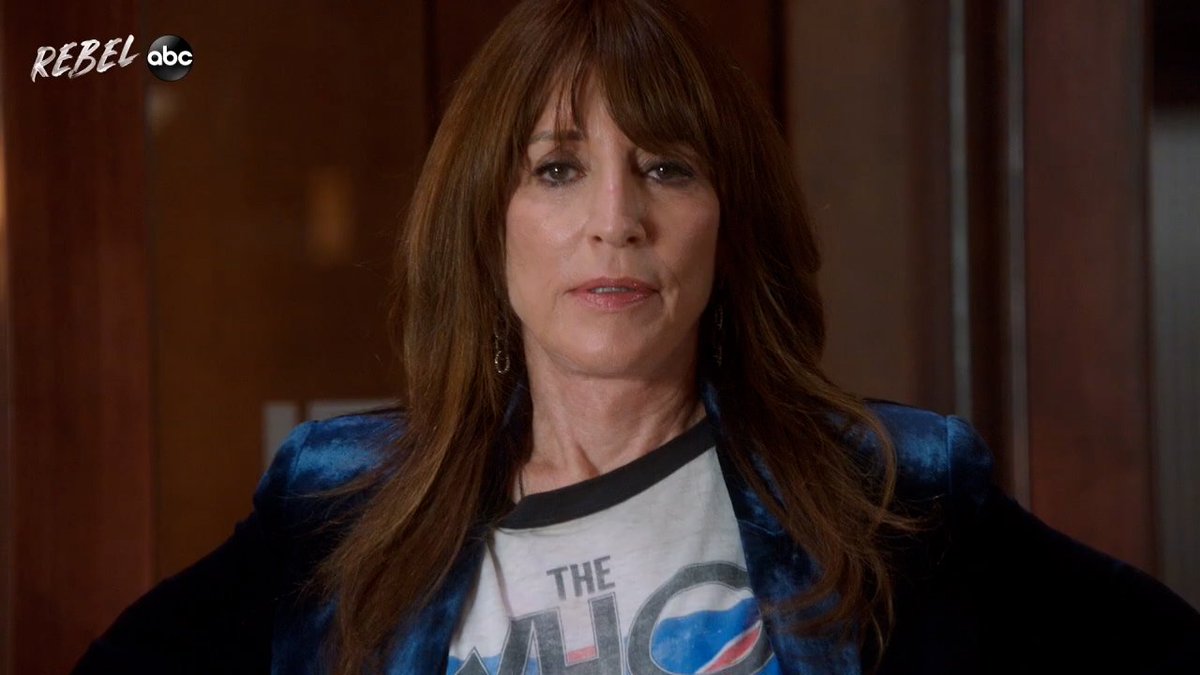 Rebel (ABC). Katie Segal stars as as a character inspired by real-life activist Erin Brokovich. Is this why her character has come down with COVID-19 on The Conners? John Corbett and James Lesure also star.
FRI/APRIL 9
Doing the Most with Phoebe Robinson (CTV Comedy). The stand-up comedian and former "Dope Queen" hosts this 10-episode, interview style series.
Thunder Force (Netflix). Melissa McCarthy and Octavia Spencer star in this superhero spoof directed by Ben Falcone.
Them (Amazon Prime Video). A new horror anthology series, which, like American Horror Story, will devote each season to a single narrative. Season One centres on an African American family who move from North Carolina to LA in 1953. Deborah Ayorinde, Ashley Thomas, Alison Pill, Shahadi Wright Joseph, and Ryan Kwanten star.
SUN/APRIL 11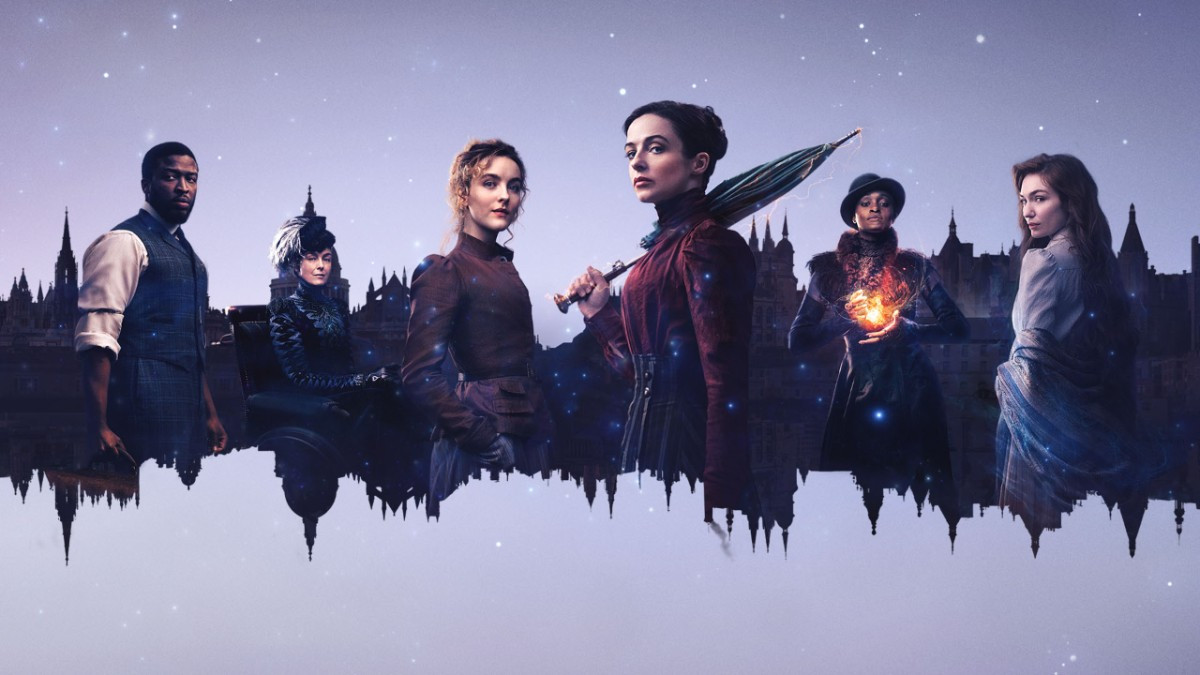 The Nevers (HBO; Crave). As in Nevers gonna get finished? That was the fear after original creatror and showrunner Joss Whedon stepped away from this project last fall after harrassment charges against him on prior productions began to surface. The series was further delayed by COVID-related shutdowns. The series is set in Victorian England and follows a group of women with special powers. Laura Donnelly, Ann Skelly, Olivia Williams, James Norton, Tom Riley, Nick Frost, and Ben Chaplin star.
MON/APRIL 12
Pray, Obey, Kill (HBO). This five part documentary series looks at a complex Swedish murder case from 2004 which centred around a tight-knit, Pentacostal congregation.
TUES/APRIL 13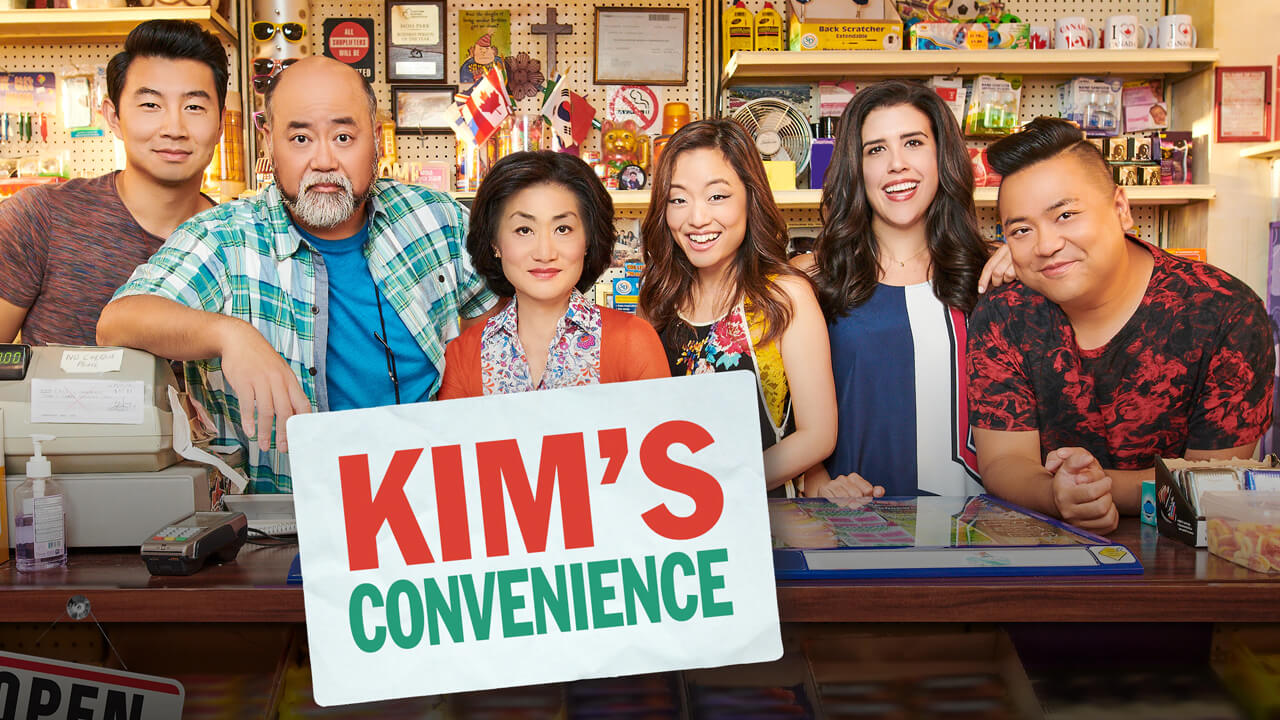 Kim's Convenience (CBC). This series finale, titled, "Friends & Family," was originally supposed to be a 5th season finale. Here's the synopses: "Jung gives Appa and Umma a business presentation for the store. Shannon and Kimchee's office teasing leads to a meaningful discovery for Kimchee." The episode wasn't written as a series-ender, but series creator Ins Choi feels it puts a bow on the story nonetheless.
Our Towns (HBO; Crave). Looking for an uplifting documentary for a change? This one looks a local success stories across Amereica despite increasing levels of political polarization. Yes, please. Based on columns in The Atlantic by journalists James Fallows and Deborah Fallows.
WED/APRIL 14
The Circle (Netflix). The second season of this reality competition series will premiere with four episodes a week chunks over the next three weeks. So it will Circle back.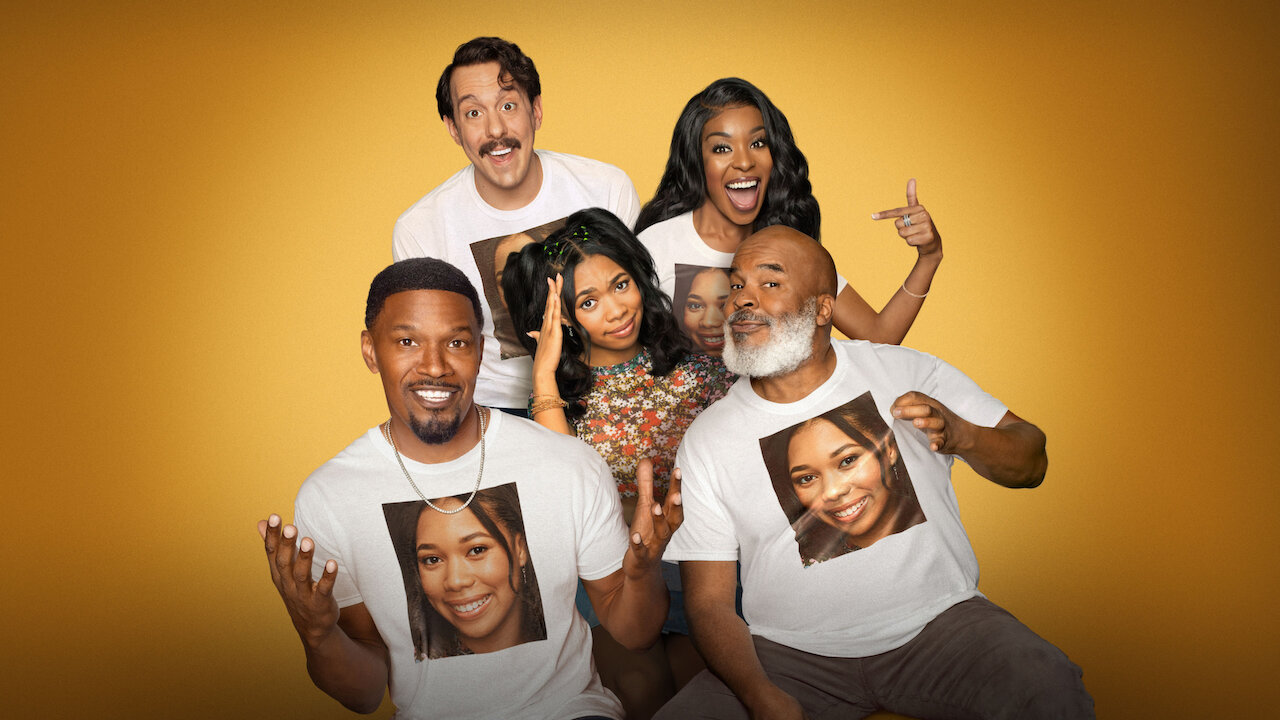 Dad Stop Embarrassing Me (Netflix). Oscar winner Jamie Foxx returns to scripted TV with this comedy series playing the father of a teen daughter. Loosely based on Foxx's own relationship with his daughter Corrine. His In Living Color pal David Allen Grier is also part of the mix. Foxx plays four characters on the series.
Wild Pacific Rescue (Cottage Life). This three-part series offeres a behind-the-scenes look at the work carried out by the Vancouver Aquarium's Marine Mammel rescue team. Television with porpoise!
THURS/APRIL 15
Wahl Street (HBO Max). This six-episode documentary series looks at Mark Wahlberg — entrepreneur. The actor has a clothing line, a gym studio, a chain of Wahlburgers fast food restaurants and his own production company, Unrealistic Ideas.
Spy City (AMC). This six-episode drama, set in Berlin during the Cold War, stars Dominic Cooper.
Younger (Paramount+, Hulu). The 7th season of this series, produced by Darren Star, moves from TV Land to the Paramount streaming service. If it's on seven years can it still be called Younger?
FRI/APRIL 16
The Year the Earth Changed (AppleTV+). David Attenborough narrates this timely documentary that takes a more hopeful look at the global lockdown. The premise is that people all around the world have had a chance to engage with nature like never before. Among the positives: reducing cruise ship traffic, closing beaches and hearing birdsongs in desserted cities.
Big Shot (Disney+). John Stamos plays a fired college basketball coach who takes a job at an all-girls high school when hilarity ensues. Shiri Appleby plays his assistant coach and Yvette Nicole Brown plays the school's dean. Produced by David E. Kelley.
Frank of Ireland (Amazon Prime Video). All about a pair of immature, delusional 30-somethings (Brian and Domhnall Gleason) loitering in suburban Dublin. Six episodes.
SUN/APRIL 18
56th Academy of Country Music Awards (CBS).. The two hosts are Keith Urban and Mickey Guyton.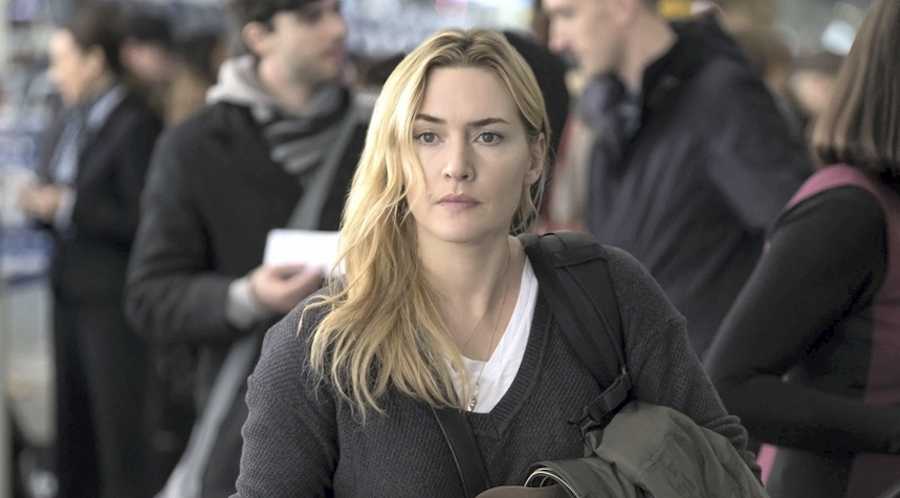 Mare of Easttown (HBO; Crave). Kate Winslet — in her first TV series in a decade — stars as a struggling detective looking into a murder in a small town in Pennsylvania. The seven-episode miniseries also stars Guy Pearce, Julianne Nicholson, Jean Smart and Evan Peters.
MON/APRIL 19
The Secrets She Keeps (AMC). A six-episode Australian thriller about a woman who, yes, keeps secrets.
TUES/APRIL 20
Chopped 420 (discovery+). Comedian Ron Funches hosts this five-episode cooking competition series where chefs are tasked with adding a special ingredient — cannabis. Note the premiere date. Bake on high!
Cruel Summer (Freeform). A thriller about a missing persons case looked at from multiple perspectives and played over three summers. Produced by Jessica Biel. Starts with a two-hour premiere.
Philly, D.A. (PBS). A docuseries about Larry Krasner, a civil rights lawyer who wins an underdog campaign to become a district attorney in 2017. Krasner sets out to reform a system from within that was locking people up at a record rate.
Sasquatch (Hulu). Did we mention the date? 4/20? This three-episode, sorta true-crime series is set in 1993. It's about a guy who hears a tale of three men from Northern California who were supposedly dismembered in a "savage Bigfoot attack." Dude, I saw it; it really happened!!" From those rascally Duplass brothers.
THURS/APRIL 22
Secrets of the Whales (Disney+). Academy Award-winning filmmaker James Cameron takes a deep dive into whale culture in this four part series. Five different species are profiled: orcas, humpbacks, belugas, narwhals and sperm whales. Among the discoveries: Belugas give themselves names so groups can keep track of each other. What if the name is Bob though — does the whale stay near the surface? I told that joke on porpoise! Narrated by Sigourney Weaver.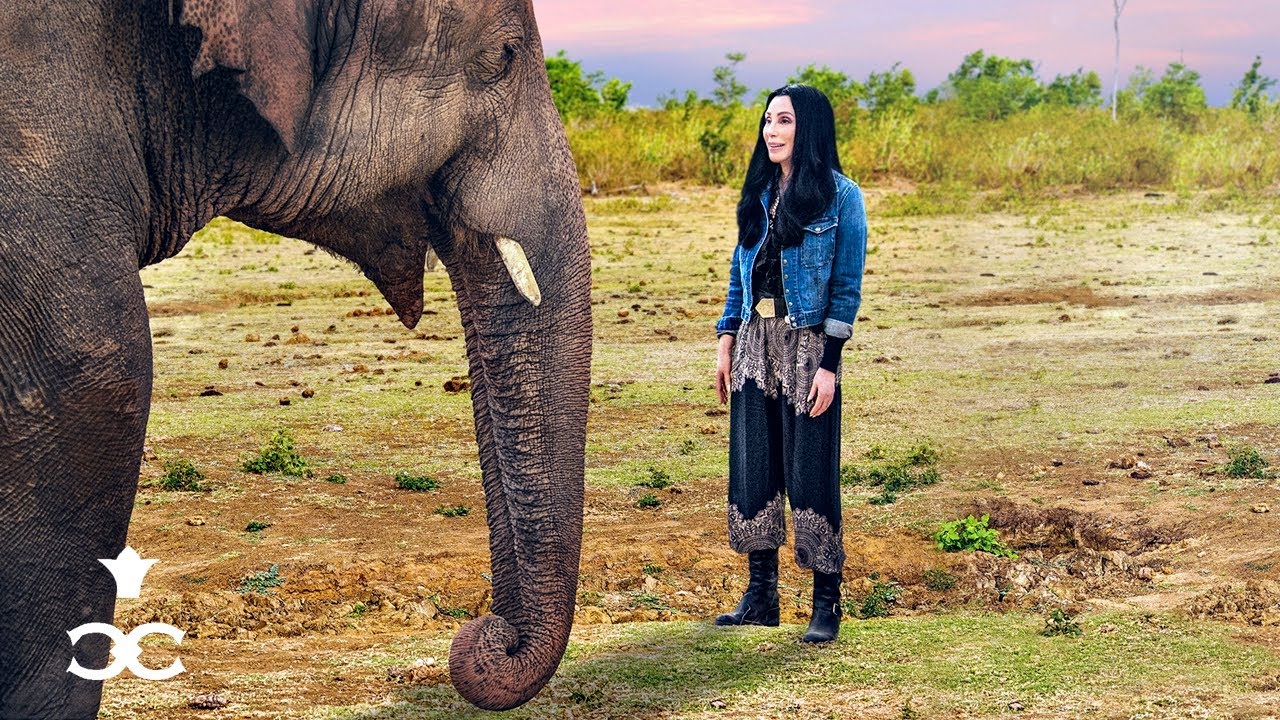 Cher and the Loneliest Elephant (Paramount+). In this Earth Day documentary, Cher packs her trunk and goes to Pakistan where she meetsd a 5-ton elephant named Kaavan. He has been shackled and kept in captivity for 35 years. Cher thinks, "If I could turn back time…" and frees Jumbo, flying him first class across Asia. Well, okay, she rode first class, he was in storage. And she did it for peanuts!
Film Independent Spirit Awards (IFC, AMC+, Hollywood Suite). TV shows are part of the awards show mix for the first time, which makes sense since everything was on TV last year. Melissa Villasenor from SNL hosts.
Ellen's Next Great Designer (HBO Max; Crave). Ellen DeGeneres tries to distract from almost being chased off her own show after reports of production abuse with this series celebrating furniture designers. Scott Foley appears as host and judge.
Greta Thunberg: A Year to Change the World (PBS, Hulu). A three-part documentary about the teenage Earth advocate who rages at PBS for putting her on a Thursday night. How dare you!!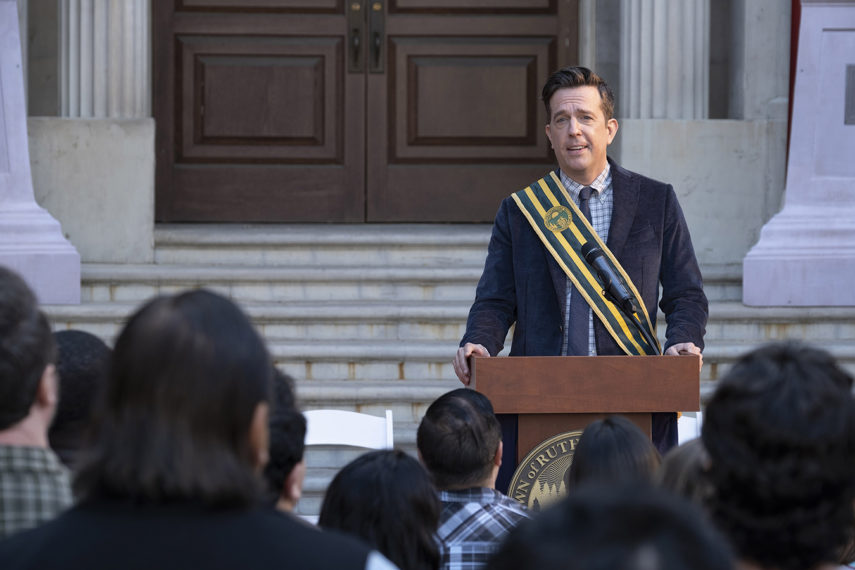 Rutherford Falls (Peacock+). Ed Helms stars as a man from a tiny, upstate New York town which borders a Native American reservation. He's battling local leaders in a dispute over moving a town statue of his patriarchal ancestor who founded the town. People keep driving into it! Dustin Milligan from Schitt's Creek also stars, as does Jana Schmieding and Michael Greyeyes. From Mike Schur (The Good Place) and boasting what's described as TV's largest Native writing staff.
The Stowaway (Netflix). Three astronauts (Toni Collette, Daniel Dae Kim and Anna Kendrick) blast off for Mars but discover that there's a stowaway on board (Shamier Anderson) and that he's messed up the ship's life support systems. And he didn't go to the washroom first.
FRI/APRIL 23
Mortal Kombat (HBO Max). Action/fantasy flick based on videogame franchise. Also in theatres.
Romeo and Juliet (PBS). Jessie Buckley and Josh O'Connor star in National Theatre of London/Great Performances production, shot in present day Italy.
Shadow and Bone (Netflix). Epic, Young Adult fantasy based on Russian mythology drawn from the Grishaverse. Premieres with eight episodes.
A Black Lady Sketch Show (HBO; Crave). Returns for a second season with guests Issa Rae, Gabrielle Union and Jesse Williams.
SUN/APRIL 25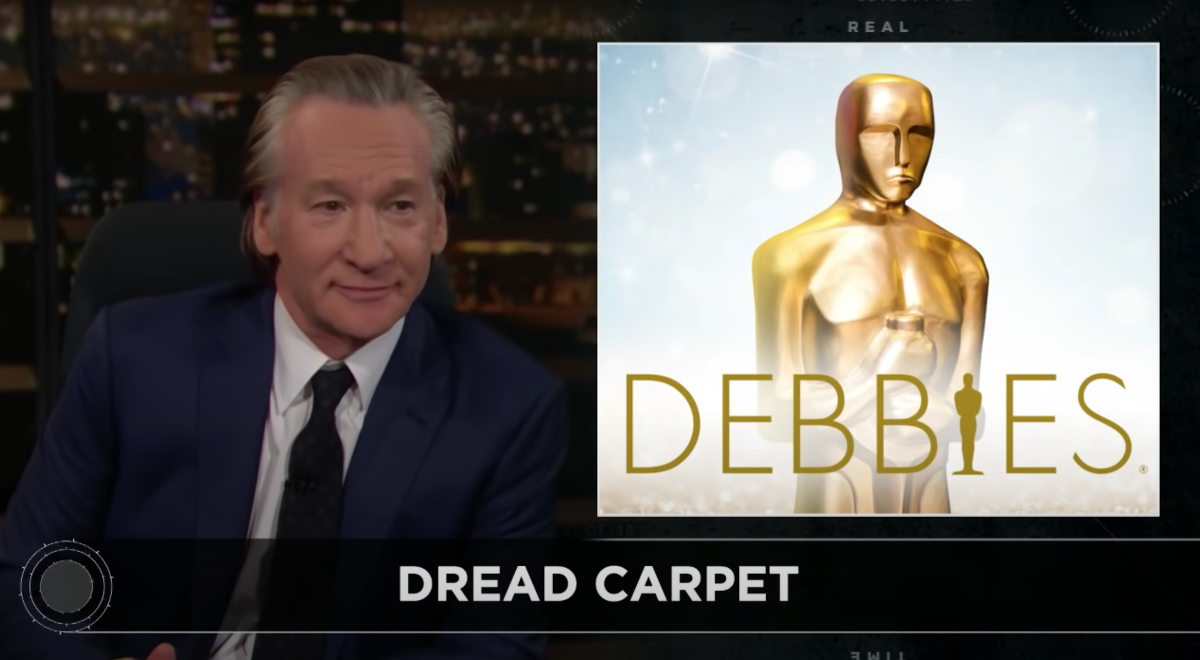 93rd Annual Academy Awards (ABC; CTV). Hosted by no one, with films nobody saw in a theatre. Films that are nominated are all real downers according to Bill Maher. "You couldn't have a worse time at the movies if there was an active shooter in the theater," he ranted on a recent New Rules segment. "The 2021 Oscars, brought to you by razor blades, Kleenex, and rope. Please welcome our host, the sad emoji."
MON/APRIL 26
Sesame Street: 50 Years of Sunny Days (ABC). A look back at the revolutionary children's show featuring The Muppets and specials guests such as Angelina Jolie (hey — she has lots of kids), Questlove and John Oliver.
WED/APRIL 28
The Handmaid's Tale (Hulu; CTV Drama; Crave). Season 4 premieres with back-to-back episodes. This 10-episode season finds June (Elizabeth Moss) emerging as a fierce rebel leader but her quest for vengeance threaten to consume and destroy her most cherished relationships.
THURS/APRIL 29
2021 NFL Draft (ABC). Teams go QB shopping, again. Live.
Let's Be Real (Fox). The twisted world of Robert Smigel's puppet comedy (think Triumph the Insult Comic Dog) poops on the likes of Ted Cruz and Kim Kardashian.
Duff's Happy Fun Bake Time (discovery+). Celebrity baker Duff Goldman teached kids to cook and bake with the help of the Sesame Street muppets. Will they be baking cookies for Cookie Monster?
FRI/APRIL 30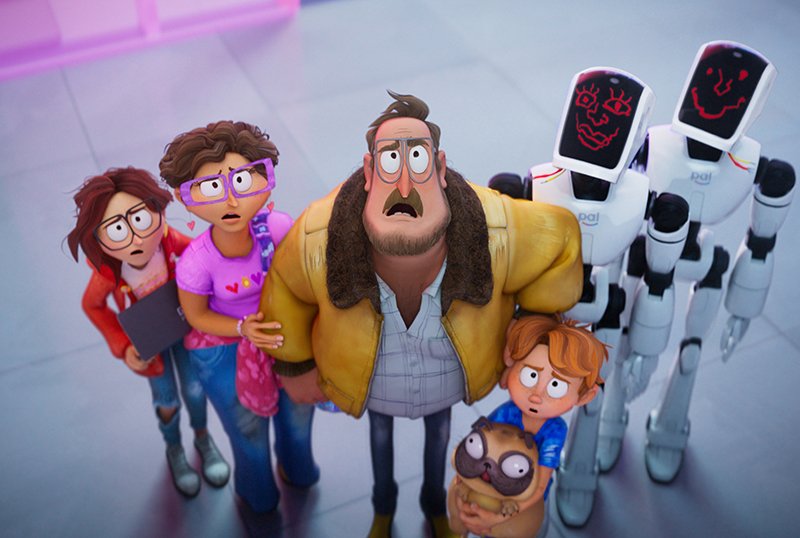 The Mitchells vs. The Machines (Netflix). A dad tries to ween his children off of their cell phone addictions. Then came the robots. Animated feature from Phil Lord and Christopher Miller featuring the voices of Abbi Jacobson, Danny McBride, Maya Rudolph, Olivia Colman, Eric Andre, Fred Armisen, John Legend, and Conan O'Brien.
The Mosquito Coast (AppleTV+). A seven-episode adaptation of the 1981 novel by Paul Theroux (later a 1986 movie with Harrison Ford) stars his nephew Justin. It follows an American family that relocates to the jungle in Latin America. Melissa George and Gabriel Bateman also star.
Without Remorse (Amazon Prime Video). This is a spinoff of the Jack Ryan film series based on the Tom Clancy novels. Stars Michael B. Jordan as Navy SEAL turned CIA agent John Clark.