On Sunday, CNN premieres The Story of Late Night, a six-part docuseries examining the nearly 70-year history of television's post-primetime talk shows.
The series was produced by Toronto-based Cream Productions. To set it all up, listen to my conversation with Bill Carter (above), the long-time New York Times columnist and bestselling "Late Shift" author who is executive producer of this new series. Bill re-interviewed a Who's Who of late night for the doc and we get right into all the feuds — Leno vs. Letterman; Carson vs. Rivers; Leno vs. Conan – on the podcast.
Going back to the beginning, the first host and co=creator of NBC's Tonight Show was Steve Allen, who started out doing his New York-based talk show locally in 1953 before taking it national in September of 1954. His first words on air were: "This is Tonight, and I can't think of too much to tell you about it except I want to give you the bad news first: this program is going to go on forever."
Way back when I worked at TV Guide Canada, I had the good fortune to interview Allen. This was on the phone, in 1992. At the time, the TV pioneer was being called upon to weigh in on the whole Leno/Letterman late night controversy. Leno had already been named Johnny Carson's successor as host of The Tonight Show and Letterman – passed over for the cherished Tonight gig – was about to jump NBC for CBS.
Allen, who passed away aged 78 in 2000, was as articulate as ever when we spoke in 1992. Read right to the end for his blunt advice to David Letterman at the time. Here is an excerpt:

You originated The Tonight Show and hosted the first five years. Did you leave because you felt you had simply had enough?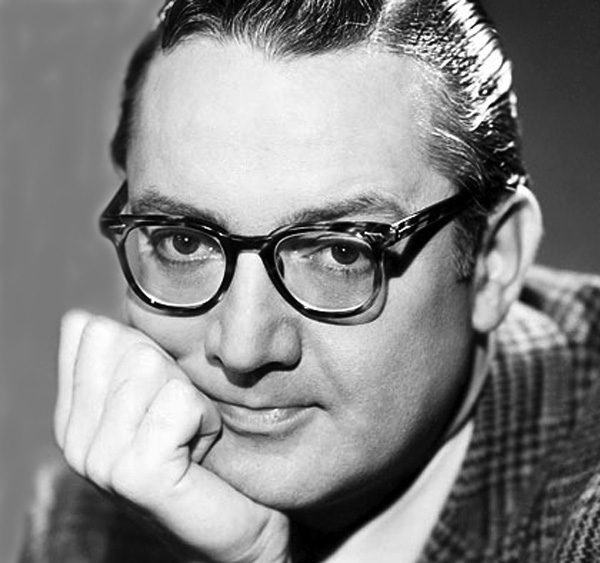 Steve Allen: No that had nothing to do with it. Doing talk show duty is very close to the easiest job that humans have ever devised. There are many jobs which are difficult. Being a journalist requires its own rigor and hard work, as you know, and driving a truck, working in a coal mine, working in an emergency ward–we could all list hundreds and hundreds of jobs which are terribly stressful, sometimes low paying and rough duty. But my God, all talk shows hosts ought to get up out of bed in the morning, look up in the sky and say, "Thank you, oh universe, for letting me sneak on by one more day." They're all stealing money.
The talk show host, to television, is analogous to the disc jockey in radio. I mean it as a very precise analogy. I can't think of anything that makes more sense, in the field of analogy anyway. In other words, it's not strained or far fetched it's very neat once you perceive it.
Some talk show hosts have talent and have had talent. Johnny Carson for example is a professional comedian. Jay Leno is a very witty, professional comedian. That would be just two instances. I'm not going to run down the whole list of all 36 talk show people, but you can do that at your leisure. If you do look at the whole long list, you'll realize that very few of them have talent–I would say we're talking about five or six people. The others, the other 30 or so, are terrific at hosting talk shows, but my point is that assignment does not require talent.
To get back to your original question, why did I leave the show, I left it for a much better deal and a much more important assignment, because The Tonight Show was, almost right from the start, became an institution, partly because in those days it had no real competition. And because, as I say, all I had to do was 90 minutes work a night. Most folks have to work eight hours. Wouldn't you love to have to put in an hour and a half every day and then go home? So what are talk show hosts complaining about? I honestly haven't heard many of them complain.
BB: What did you do next?
SA: Because [Tonight] was a success, the network, NBC, asked me to do a much more important, prime time comedy/variety series at 8-oclock Sunday nights. They asked me to do that because they had never been able to make a dent against The Ed Sullivan Show which was on CBS. So I accepted that offer and did a show for the next four years which won all sorts of awards and every six or seven weeks beat Sullivan in the ratings, which was enough to keep NBC happy. Although most of the time obviously Ed had higher ratings.
BB: Wasn't there an overlap where you tried to do both shows?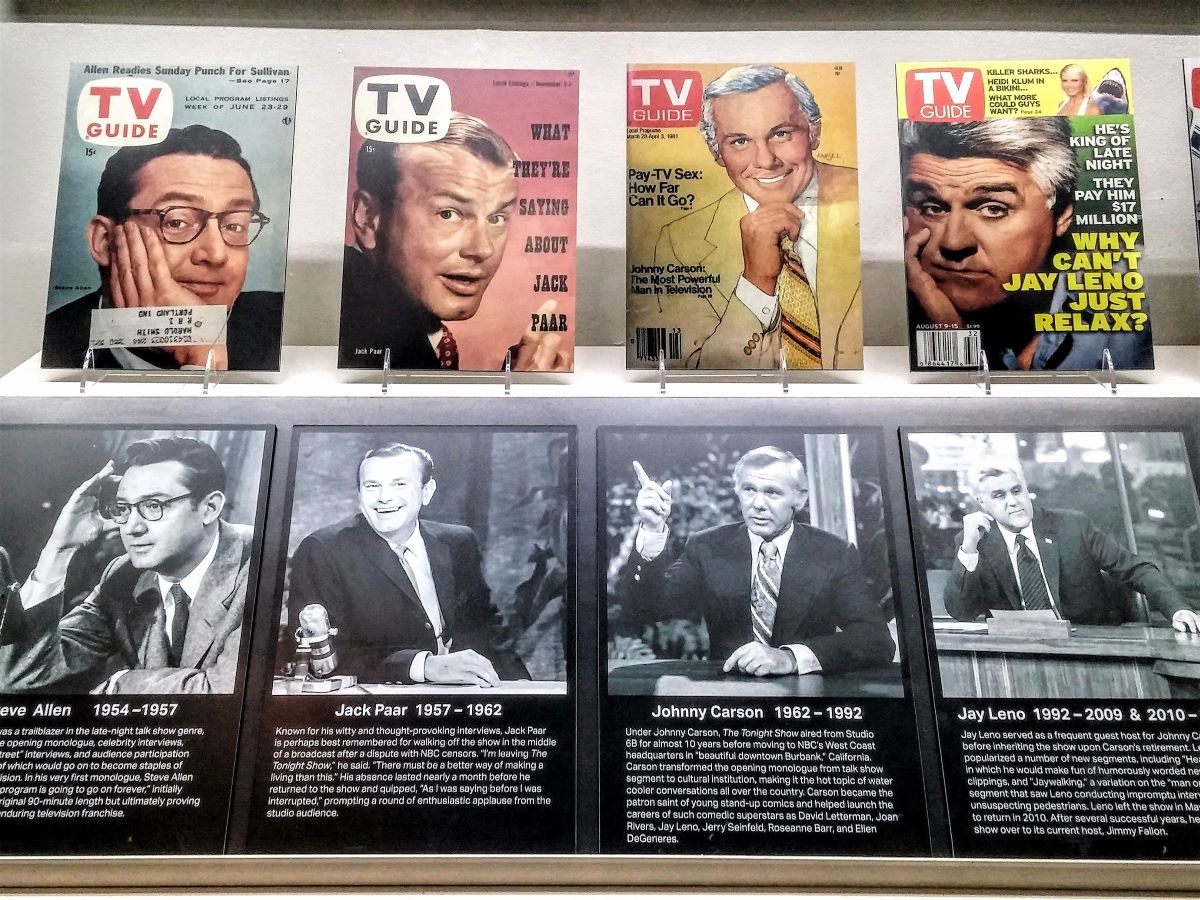 SA: I thought I could do both of those shows which, and for a while I did, because, as I said, doing The Tonight Show, you could do that in my sleep. The other show turned out to be a lot of work. We were actually doing the equivalent of putting together a Broadway level of quality musical comedy revue in five or six days. There have been some actual Broadway revues which took two years to put together and still closed on opening night. But we by god were doing it week after week. And I'm not using the editorial we but I mean our marvelous gang on that show. So after a few weeks I realized something was going to have to give so of course it had to be The Tonight Show, because all late night shows have a very small audience.
Sometimes you couldn't tell that, especially if you came from another planet and looked at the media coverage and the magazine covers. But America basically goes to bed by about 10:30 or 11, and just a few million people are left up and see these shows and love them.
BB: Probably ten times as many people, for example, watch a hit prime time show like Roseanne…
SA: Yeah exactly, at 8 o'clock Sunday night I had 35 million people watching me and at night I probably had three-and-a-half million. Because of that one factor, the money was enormous on Sunday night compared to what I was getting on The Tonight Show, so since I had to give one up, that's why I gave up The Tonight Show.
BB: There's been a lot of speculation lately that David Letterman is at a cross roads and might jump to another network. If he were to come to you for advice, what would you tell him?
SA: I would say, "David, show up to work every day, keep a smile on your face and thank God you got the job." Of course, if advice were that simple psycho analysis would take one afternoon.
But I really think it would be really sound advice. What else is he going to do? He's not going to do a prime time comedy show. He's just going to hope to get another talk show someplace. I can understand his disappointment in not being chosen to host The Tonight Show. But he's still has one of the easiest jobs in the world he's being paid wheel barrows full of money and he should thank his lucky stars.