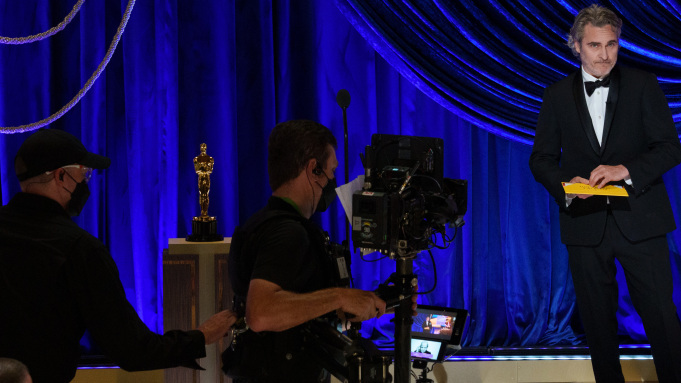 It's been a while since I was this bang-on in an Oscar pool: Sunday's 93rd annual Academy Awards sunk to an all time low of 9.85 million viewers on ABC according to Nielsen fast national results.
In a poll of TV prognosticators conducted a week ago by the Programming Insider's Douglas Pucci, I had the lowest prediction among critics at under 10 million viewers.
At the last Oscars, held in February of 2020, the show had set the previous low mark of 23.6 million viewers. The drop, therefore, is over 58 per cent year-to-year. Worse, in the key 18-49 demo, the TV audience was off 64.2 per cent with a dismal 1.9 rating.
It was an easy call to make. The Golden Globes and the Grammys both fell off a similar cliff year-to-year. Relatively few had seen any of the nominated films. Cinemas have been either shut down or providing restricted access. Several big blockbuster-type films have been held back and postponed a year in hopes of full houses this fall.
Not helping was the awards being pushed back two months; more people watch TV in February than late April. Plus, as Bill Maher teased two weeks ago on Real Time, the list of nominees sounded about as fun as a COVID test.
As Deadline reports, ABC will hold off on officially releasing the 2021 Oscar data until tomorrow, providing more time to cull numbers gathered from online platforms such as Hulu+Live and ABC.com and a few Aps. (Look for the "most streaming viewers ever" headlines.) That will likely drive the finally tally over 10 million, but given the less than stellar reviews for the three hours-plus broadcast, it is less likely to gain much of a boost in terms of PVR use.
In recent years, the Oscars have performed better in Canada than in the U.S. CTV's final tally won't come until the English Canada Top 30 Total List is released in eight days from Numeris. Even at twice the audience proportionally, however, the Oscars may not win the week in Canada.