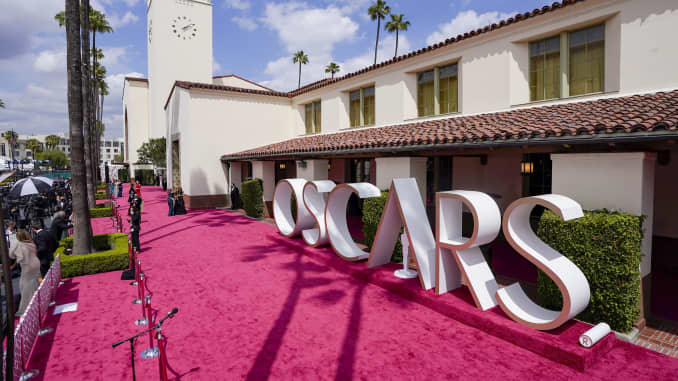 They probably should have called the Oscars something else this year.
Held in a train station, delayed two months, handicapped by a field of entries that, no matter how worthy, most TV viewers had not seen, this was a show that was different. There was no band there to rudely interrupt speeches or a host comedian to mock celebrities. It seemed more like the Independent Spirit Awards, without the spirit.
Imagine, for example, if Ricky Gervais had hosted. The Oscars need pretention and glamour for the mean jokes to work. Sunday night, Gervais would have been picking on a room full of very international filmmakers who were trying to make the best of their moment under dimminished circumstances. Instead of spearing Harvey Weinstein, he would have been picking on folks who couldn't believe they were in the same room as Brad Pitt.
As it was, director nominee Regina King ("One Night in Miami") gamely kicked things off by walking into the station in widescreen and hitting her marks. She added poise and glamour and helped Oscar find its feet.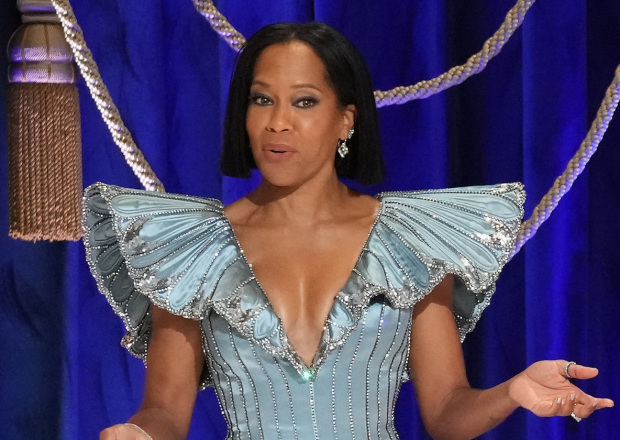 Producer Steven Soderbergh succeeded in creating a more intimate night. As the evening wore on, however, it became more and more clear that this event might have worked better on this scale if it had not been televised.
Not that the night didn't have its moments. Best Supporting Actor winner Daniel Kaluuya ("Judas and the Black Messiah") thanking his parents for having sex was memorable at least. His quip that his mom "gave me her factory settings" was the line of the night.
The early speech by the Danish filmmaker Thomas Vinterberg, whose "Another Round" won in the International Film category, was so shockingly sad. As he told the hushed audience, his daughter, just 19, died four days into the film's shooting after being hit by a car. The matter-of-fact way the information was dropped was just so heartbreaking.
More harsh realities kept coming to the fore on this night. Winners kept reminding viewers that gun deaths kill 100 Americans a day, or that police shoot three people every 24 hours. These are profound, sobering statistics, but, judging by the comments on Twitter Sunday night, many viewers were starting to tune out. When there are "bring back the band to cut off the speeches" Tweets you know the show is in trouble.
That speeches were not rushed I felt was a plus on this night, as was the work of Questlove who DJ-ed the proceedings.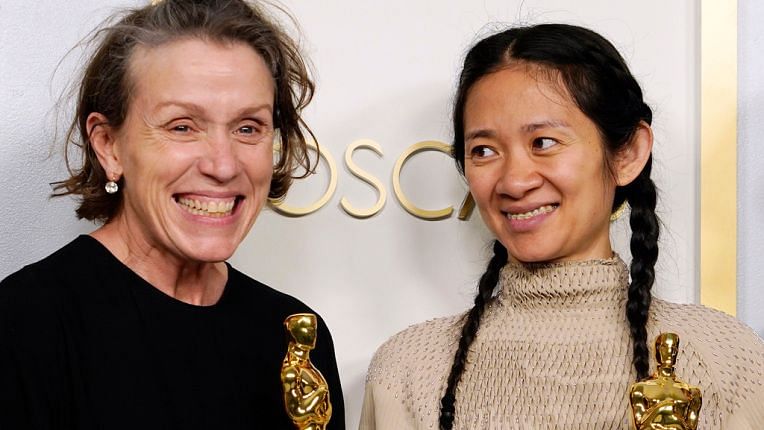 I did not, for the first time in memory, hang in until the end. Soderbergh shuffled the lineup, so viewers did not have to wait to hear which movie won Best Picture (the pre-show favourite "Nomadland"). Some of the other distractions were moved out of the Oscar show altogether, such as all of the Best Song performances.
That was a shame, because if you didn't know that going in, you missed seeing some spectacular staging of these songs shot on the terrace of the new Academy Museum of Motion Pictures opening in September on Wilshire Boulevard. The preview of that venue, again shown in the pre-Oscars red carpet show, looks tantalizing. The view of Hollywood from that terrace was equally spectacular.
Not so much the view of Hollywood from the train station, although that is a very cool Los Angeles landmark. Maybe if they had pre-shot Tina Fey and Amy Poehler in top hats and tails tap dancing out of a passenger car it would have helped.
Soderbergh's Oscar show needed more of those moments. Or, hell, even clips from some of these movies to show people what was being celebrated (and perhaps encourage viewers to scout it out on Netflix, Hulu or Amazon Prime Video). As crisp and polished as was Bryan Cranston's walk through the empty Dolby theatre in Hollywood — Oscars usual hang out — some clips would have been a better choice.
If you're going to call it The Oscars you need at least a little pageantry and grand performance to help make the intimate moments stick out. Sunday's show did nothing to make me want to rush back into a movie theatre — although it did make me want to return to that well-preserved art deco train station down near Olivera Street.