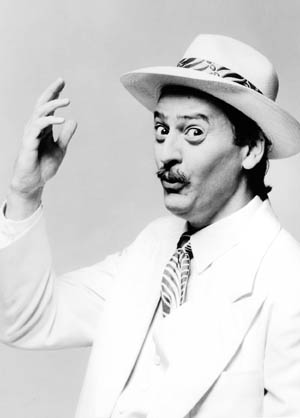 Reports of the SCTV/Scorsese documentary's demise have been greatly exaggerated.
The good news was confirmed Thursday by a spokesperson from Insight, the Toronto production house that shot the 2018 SCTV cast reunion. "The project has not been shelved, just delayed due to Mr. Scorsese's other production commitments."
A few days ago, original SCTV writer-performer Joe Flaherty touched off a social media storm when he did indeed tweet that the deal to make a documentary had gone south. According to two sources, however, that was apparently all a misunderstanding. Scorsese, 78, is indeed super busy, with several projects on the go; his Pretend it's a City series showcasing Fran Lebowitz, has been a recent hit on Netflix.
Word is that the Oscar-winning director is not working on the doc right now, but that he has every intention to do so. And while the Toronto Elgin Theatre SCTV cast reunion, hosted by Jimmy Kimmel, took place exactly three years ago today, it is not that unusual for a film or TV series to take several years to come to fruition.
CTV, which has the Canadian broadcast rights to the SCTV reunion special, declined to comment. Netflix, which commissioned and will stream the documentary, may have something to share later today; please check back for updates.