Bell Media's annual Upfront to advertisers is a week away, but they've already released what imports they'll be featuring on CTV and specialty platforms in 2021-22.
Thursday's announcement includes many of the September starts revealed last month from American broadcasters. In past year's CTV and other Canadian programming executives would fly to LA and bid against each other (or secure shows through previous "first look" deals) in order to replenish their American-heavy schedules. This year, however, after COVID disrupted the industry on both sides of the border, ABC, CBS, Fox and NBC announced just eleven fall starts. CTV has scooped most of them. Here are the details:
The Wonder Years. This ABC sitcom (pictured above) is a remake of the late '80s, early '90s series, this time focused on a Black family from Montgomery, Alabama. Set in the '60s like the original, the series will be narrated by Don Cheadle as an adult looking back at his adventures as a 12-year-old. Dule Hill, Saycon Sengbloh and Elisha "EJ" Williams are also in the cast. Lee Daniels is among the executive producers, as is original star Fred Savage who also directs the pilot.
Our Kind of People. Also from EP Lee Daniels, this Fox drama is described as more of a "soapy, thrilling exploration of race and class in America and an unapologetic celebration of Black resilience and achievement." Set in Martha's Vineyard and based on the book of the same name, Our Kind of People looks at an upper-class Black Family and stars Yaya DaCosta as a single mom and hairdresser who sets out to restore her family's name. Morris Chestnut also stars.
The Big Leap. Another Fox pickup, this dramedy stars Scott Foley, Simone Recasner, Raymond Cham Jr, Piper Perabo, Teri Polo and others and is about a group of down-on-their-luck characters hoping to cash in by participating in a reality show where they have to mount a production of the ballet Swan Lake. Imagine making that pitch at a network. Talk about the big leap!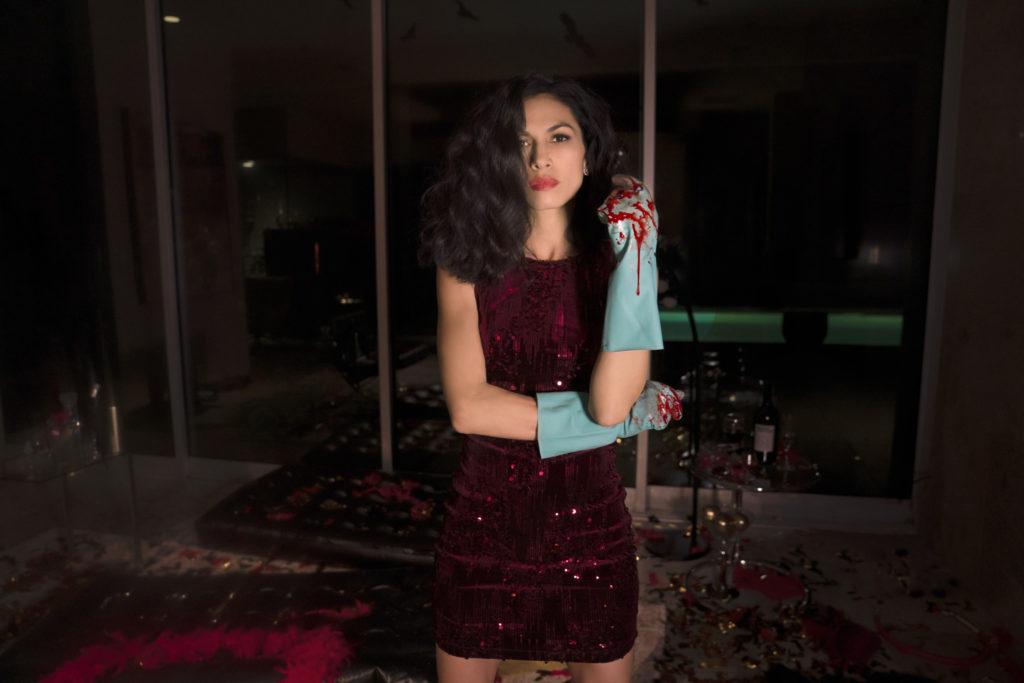 The Cleaning Lady. Bell further cleaned out Fox's offerings with this series starring Elodie Yung as a brainy doctor who comes to America for a medical treatment to save her ailing son but can't remain in the country and is forced into hiding. In order to stick with the treatments, she becomes a cleaning lady for the mob. Based on an Argentinian series and also starring Adam Canto and Martha Millan.
La Brea. From NBC, this September start opens with a massive sink hole that cracks open the middle of Los Angeles, revealing a strange, primeval world underneath. A bunch of people tumble in and can't get out. Jon Seda leads the underground ensemble.
Queens. Eve, Brandy, Naturi Naughton, Nadine Velazquez and others star in this drama about four former pop stars in their 4os making a comeback as the hip-hop group "Nasty Bitches."
Alter Ego. A new singing competition where contestants are invited to re-invent themselves as their dream avatar. Airing after The Masked Singer on Fox next fall.
Bell also picked up some mid-season titles for CTV, including Pivoting, a comedy about three women taking stock of their lives following the death of their best friend. Eliza Coupe, Ginnifer Goodwin and Maggie Q star. Speaking of Maggie Q, Maggie is a romantic comedy about a psychic starring Rebecca Rittenhouse. Finally, there's America's Got Talent: Extreme, which is like regular AGT, only extreme.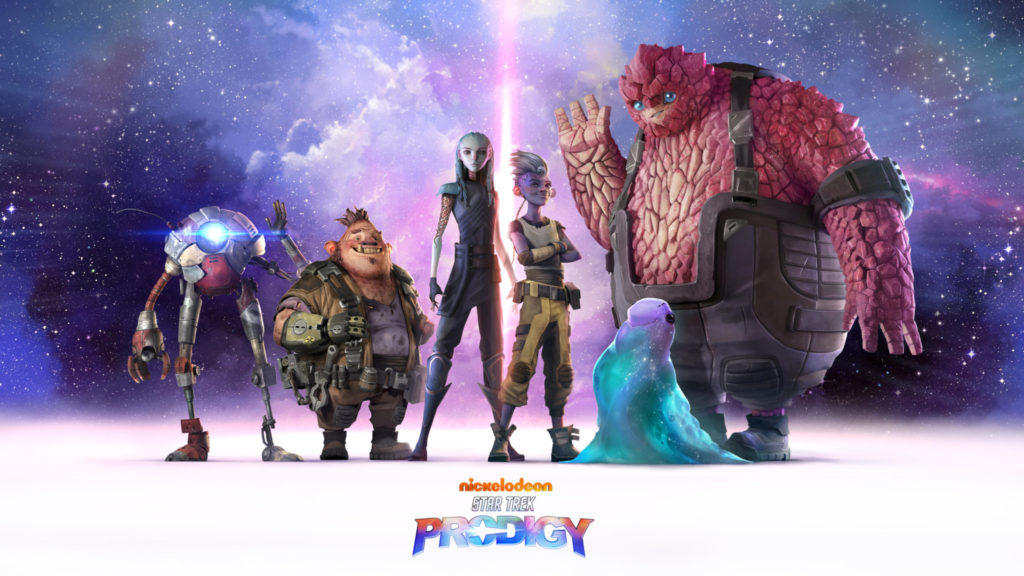 Bell also grabbed some goodies for their specialty channels. More Star Trek spinoffs are boldly being added to CTV Sci-Fi, including Star Trek: Strange New Worlds. This series focuses on the years Captain Christopher Pike manned the helm of the U.S.S. Enterprise. It stars Anson Mount, Rebecca Romijn and Ethan Peck. There's also the animated Star Trek: Prodigy, which features a motley crew of young aliens. The horror series Chapelwaite, featuring Schitt's Creek's Emily Hampshire and based on a Stephen King short story, is also Sci-Fi bound. Look also for Walker – the CW reboot of Chuck Norris' Walker: Texas Ranger that began stateside earlier this year – to premiere in Canada on CTV Drama this fall.
Bell will reveal what goes where and when at their annual Upfront for advertisers, scheduled for next Thursday, June 10th. Rogers (Tuesday the 8th) and Corus (Wednesday the 9th) also host Upfronts next week.