CBC whipped through their virtual, on-line Upfront 2021 presentation Wednesday like it was an Olympic event — fitting since they're Canada's host broadcaster for both this summer's Tokyo Games as well as the Beijing Winter Games in 2020.
It took just 33 minutes for the public broadcaster to promote 35 new and returning series from Canadian creators. Had The Leafs showed this sense of urgency, they'd still be in the playoffs.
Senior Vice President Barb Williams, now two years into the job after a stellar career at Global, kicked things off exactly on time with a slick teaser reel that went straight into CBC's "All Together Now" rallying cry. This has been a challenging 15 months for all broadcasters, but especially for CBC, which comes at the fall with its award-gobbling crown jewel Schitt's Creek retired, Kim's Convenience cut a year short, Baroness von Sketch Show played out, Burden of Truth unburdened and promising rookie Trickster imploding in a cloud of controversy last fall.
Worse, with Disney+ and other streamers setting subscription records, all broadcasters took a massive hit, ratings wise, in the past year-plus. It's a big task ahead trying to cut through the clutter with several new shows, especially when your share of the audience hovers just above the five percent mark, as it does for CBC's English language broadcasts in primetime. Radio-Canada, on the other hand — Zut alors! No. 1 for the third year in a row in Quebec and with a 25.6 per cent market share in prime time according to General Manager Dany Meloul.
Williams, however, has a big card to play in bringing these new shows to the attention of Canadian viewers: the Tokyo Olympics. Viewers may just be ready to emerse themselves in a big, international, athletic coming out party, and they'll be seeing promos for CBC fare every few meters along the way.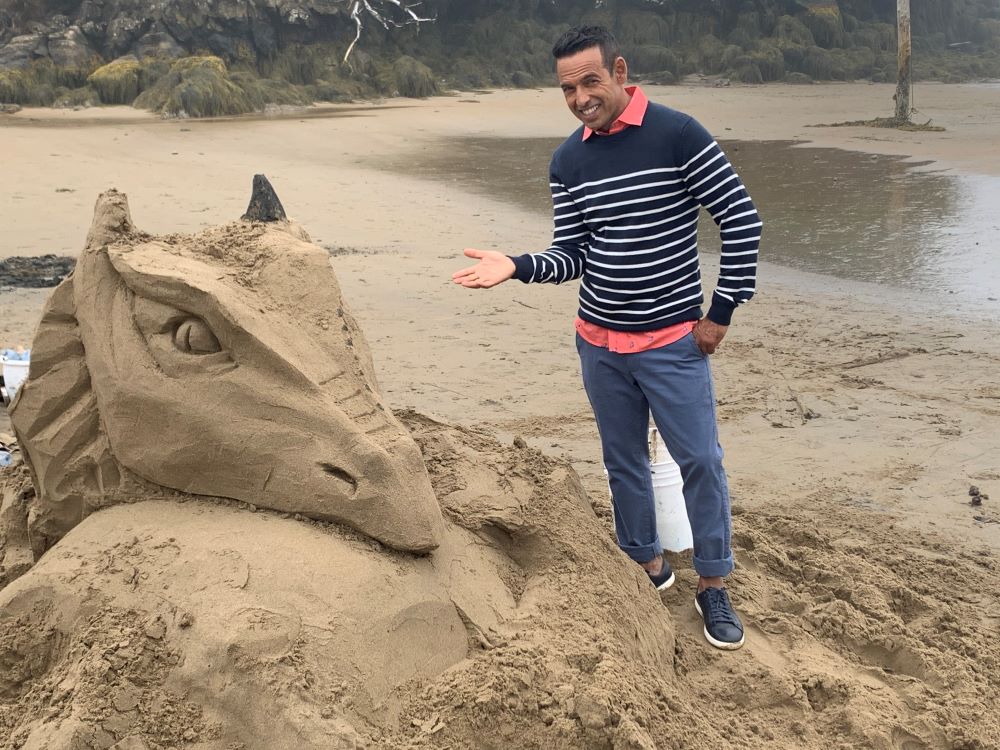 CBC's General Manager Sally Catto stepped forward to deliver details. One new series that sounds fun to me is Race Against the Tide. This has nothing to do with those cool "Cold Call" detergent ads. Here, Shaun Majunder hosts a reality series where 10 world-class sand sculpting teams create mind-blowing wonders on a Bay of Fundy beach — and must complete them before the world-famous tides wipe out all that work. "Who knew playing in the sane could be so dramatic?" said Shaun, who will hand the grand prize to the winners.
Back for new seasons are CBC's two highest-rated dramas, Murdoch Mysteries (now in production on a 15th season) and Heartland. Procedurals Coroner, Diggstown and Pretty Hard Cases are also all back.
A new eight-episode drama, The Porter, brings more diversity to the schedule. A co-production with BET Plus, it tells the story of Canadian and American railway workers in the 1920s and how they came together to form the first Black union.
Moonshine, which premieres in September, is about a dysfunctional clan of half-siblings battling for control of the family business — a ramshackle Nova Scotia resort known as The Moonshine. Jennifer Finnigan (Salvation) leads a strong ensemble cast, which included Emma Hunter (The Beaverton), in the eight-episode drama.
Comedy seems more of a priority this coming season at CBC. Entering its 29th season, This Hour has 22 Minutes has been bolstered up to 24 episodes. Joining Critch and Trent McClellan will be Aba Amuquandoh and a fourth player to be named later. Workin' Moms and Tallboyz are both back in 2022.
Catto also confirmed four original new comedies, two from the ashes of Kim's Convenience: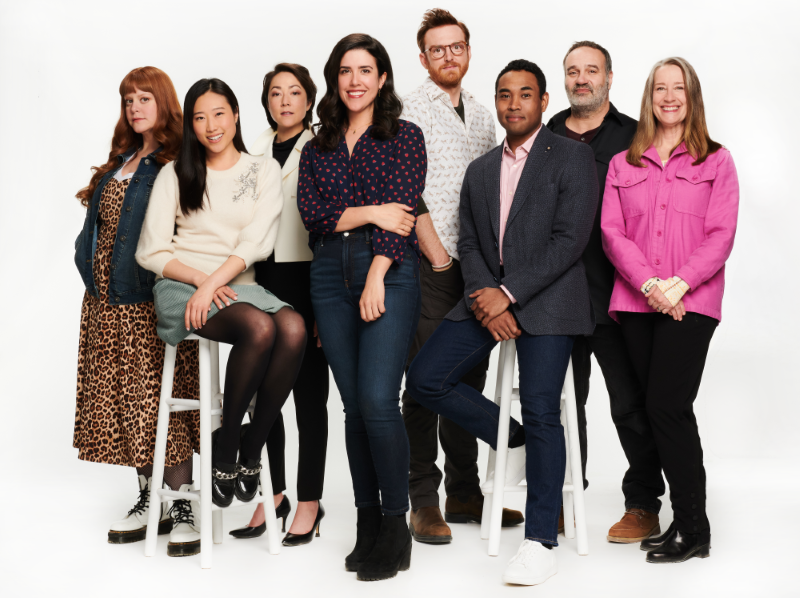 Strays is the new series showcasing Nicole Porter, the car rental manager from the previous series. She's playing the same character, moved to Hamilton, Ont., and running an animal shelter. Always reliable Tony Nappo stood out in the clip as dog and cat store's ex-inmate maintainance guy.
Andrew Phung from Kim's returns in a whole new role as a suburban dad who has fled the big city in Run the Burbs. No clip, but Phung says this TV family lives life like they're in a blockbuster movie.
Based on 22 Minutes star Mark Critch's best-selling memoir, Son of a Critch is a coming of age story set in Newfoundland. The series is co-created by a Canadian with gold standard sitcom cred in Montreal-native Tim McAuliffe (The Office, Corner Gas).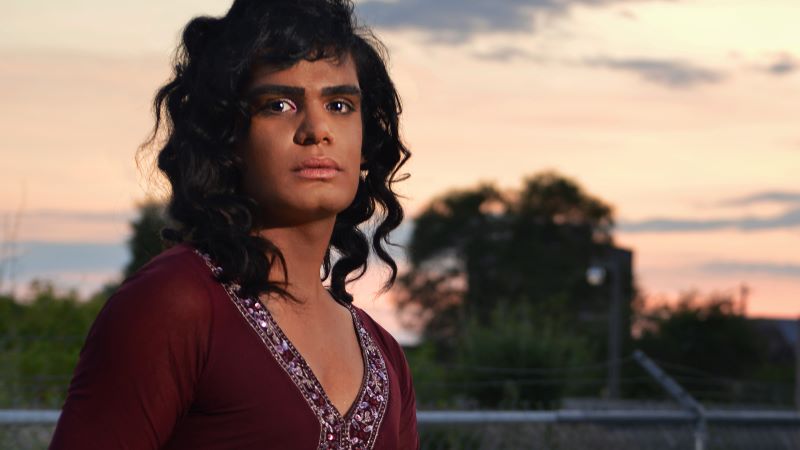 The most intriguing clip of the entire presentation was from Sort Of, a Toronto-based comedy from co-creators Bilal Baig and Fab Filippo. Baig stars as Sabi Mehboob, a fluid millennial who hails from a large Pakistani family and straddles various identities, including "parenting" a hipster family. There's a cheeky Chia-pet reference in the teaser that is laugh-out-loud funny. Sort Of looks like a big swing and seems more like a Netflix show, but like Kim's Convenience five years ago, it could be CBC's best shot to stand out with an original, authentic and truly diverse comedy.
There was plenty of other news crammed into the 33 minute presentation. Successes at CBC Gem, where digital streaming is up, was celebrated. Dragon's Den will be back with another new dragon (Wes Hall). The Great Canadian Baking Show will rise again. Gerry D — who engaged in some off-camera shtick with one of his adorable daughters — will be back with another season of Family Feud Canada.
There will also be a renewed emphasis on documentaries. The Passionate Eye moves to the CBC brand in the fall. New originals include "Harold Ballard: Power Player" (Lone Eagle Entertainment), with director Jason Priestley tasked to explore if the curse of Harold is really what torpedoed the Leafs again this Spring. The timely "Spirit to Soar" will explore the early 2000's tragedy in Thunder Bay, Ont., where seven First Nations high school students were found in rivers surrounding Lake Superior. Anishinaabe/Polish Canadian journalist Tanya Talaga returns to Thunder Bay in pursuit of the truth and a path forward.
Williams returned at the end of the presentation to nudge this weekend's Juno Awards coverage and to pledge programming for all Canadians. The scope of Canadian content is impressive and the diversity of the storytelling is heartening, but Williams main task over the next season will be to try and get more Canadians to really come "All Together Now" — the upfront's slogan — in watching more CBC programming.