The arrival of June means that all manner of silly summer shows are back like a deflated beach ball, at least on the traditional broadcast networks. The streaming services have more drama and fantasy on tap. Please check back to this page as it will be updated every week:
TUES/JUNE 1
America's Got Talent (NBC; Citytv). Howie and the gang are back for a 15th season.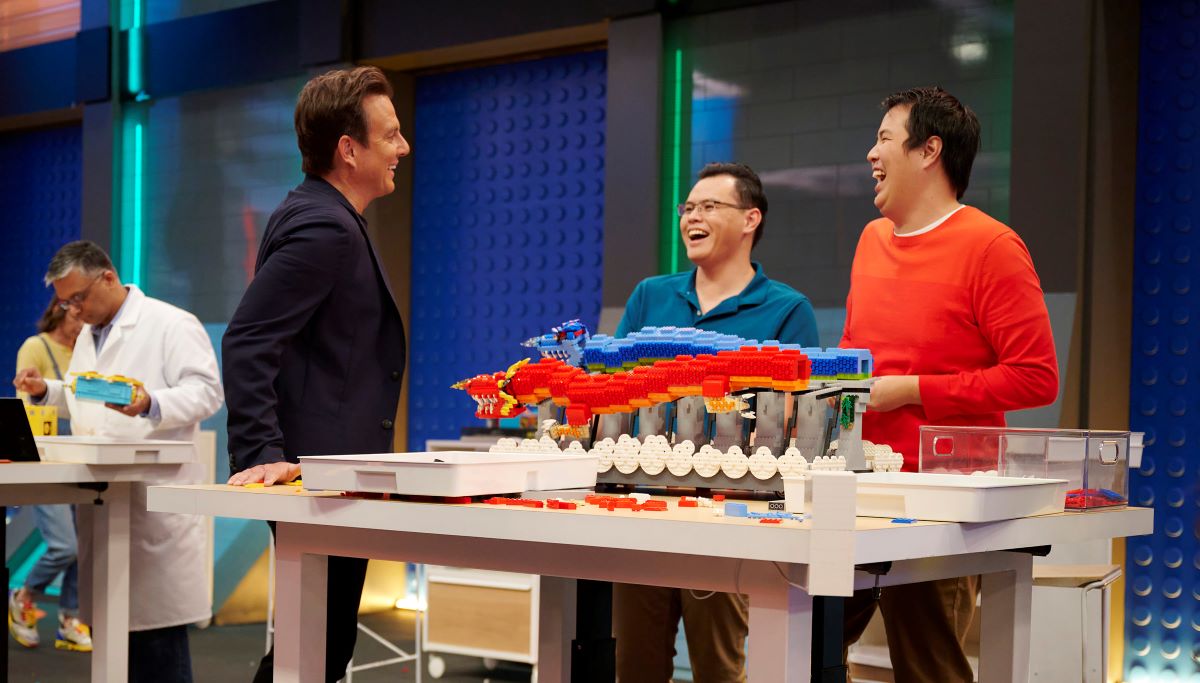 LEGO Masters (Fox; CTV). Host Will Arnett is back for a second season of interlocking fun. Teams of two will face ambitious brick-building challenges all season long as they compete for a $100,000 cash prize.
WED/JUNE 2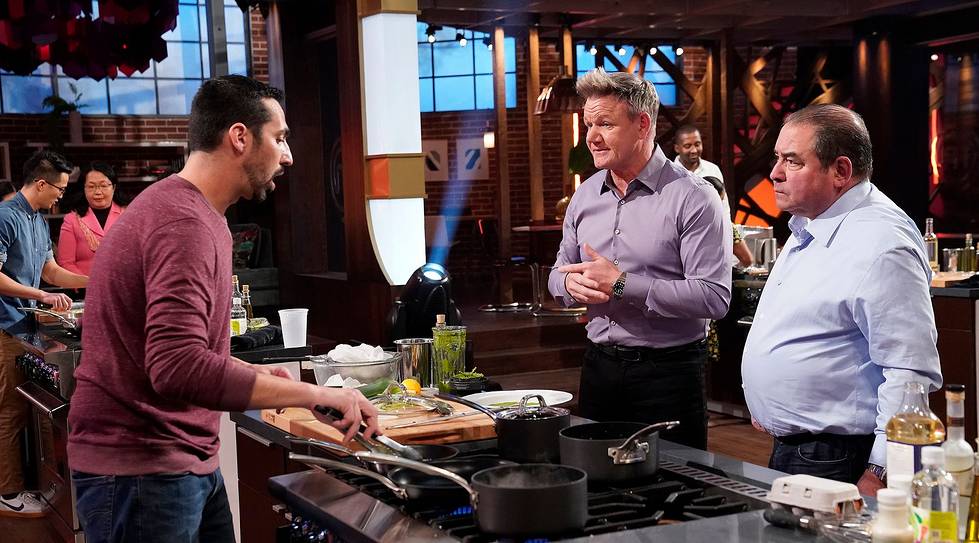 MasterChef (Fox). With only 15 aprons up for grabs, home cooks from across America serve up their signature dishes to judges Gordon Ramsay, Joe Bastianich and Aarón Sánchez. Emeril Lagasse (above right) is the guest judge in the season opener. Bam!
THURS/JUNE 3
Beat Shazam (Fox). Jamie Foxx returns as host.
We Are Lady Parts (Peacock). From The UK's Channel 4 comes this six-episode sketch comedy series.
Why Woman Kill (Peacock). Season No. Two of this anthology drama is set in 1949 with Allison Tolman, Lana Parilla and Nick Frost among the stars.
SEASON FINALES: Station 19 and Grey's Anatomy on ABC/CTV; Law & Order: SVU and Law & Order: Organized Crime on NBC and CTV/Citytv.
FRI/JUNE 4
Lisey's Story (AppleTV+). Julianne Moore stars as a woman who keeps stumbling over some surprising secrets about her late author husband (Clive Owen) two years after his death. Others want to get their hands on his old manuscripts. Joan Allen, Ron Cephas, Jennifer Jason Leigh also star. The first two of eight episodes premiere June 4. Stephen King adapts from his own 2006 novel, with JJ Abrams producing.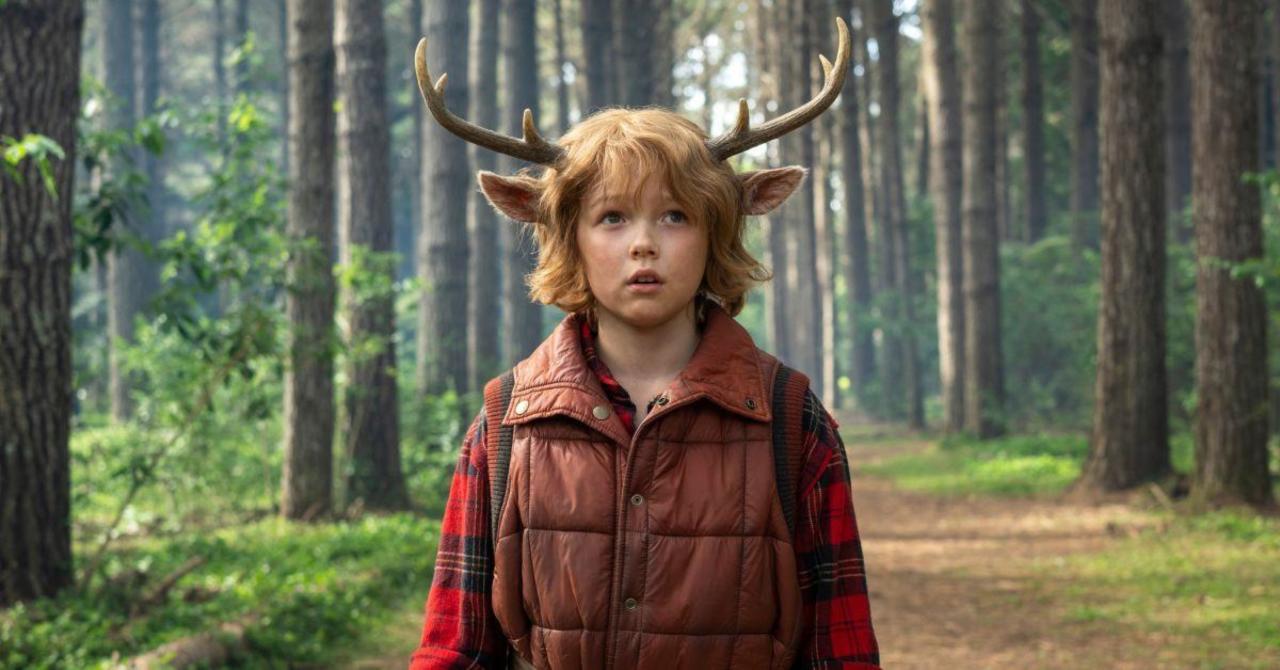 Sweet Tooth (Netflix). This eight episode comic book fantasy-drama follows a gaggle of animal-human hybrids — including one cute kid with antlers growing out of his head. Will they get wiped out just for being different? Will Forte (Last Man on Earth), James Brolin and Christian Convey star.
SUN/JUNE 6
The 2021 Juno Awards (CBC). Delayed due to COVID, the 50th anniversay edition of Canada's music industry showcase will feature appearances by Alessia Cara, Jim Cuddy, Kaytranada, Michael Buble, Shania Twain and Rush legends Geddy Lee and Alex Lifeson. In addition, Anne Murray will induct Jann Arden into the Canadian Music Hall of Fame and The Tragically Hip will perform with Feist.
The 43rd Annual Kennedy Center Honors (CBS). It's about time they honor Dick Van Dyke! Also getting the lifetime acheivement salute are Joan Baez, Debbie Allen, Garth Brooks and violinist Midori.
The Kings (Showtime; Crave). This four-part docuseries explores the fierce rivalry between four world-champion middleweight boxers: Roberto Duran, Marvelous Marvin Hagler, Thomas "The Hitman Hearns and Sugar Ray Leonard. The four episodes will follow a weekly release schedule on subsequent Sundays.
Celebrity Family Feud (ABC). Returns for another summer run.
The Chase (ABC). A new game show
To Tell the Truth (ABC). Returns with Anthony Andreson as host and his pal Jimmy Kimmel among the early panelists.
MON/JUNE 7
The Bachelorette (ABC; Citytv). Yes, again.
WED/JUNE 9
2021 CMT Music Awards (CMT). Now it's country music's chance to crater in the ratings as the award show slump marches on.
Awake (Netflix). Yet another post-apocalyptic sci-fi thriller as humans struggle through a world where sleep is impossible and electronic devices no longer work. Sounds like last Monday to me. Gina Rodriguez, Jennifer Jason Leigh, Barry Pepper, and Ariana Greenblatt head the cast.
BET Presents The Encore (BET). The network re-assembles retired girl group members from the '90s and 2000's (including Cherish, Danity Kane and 702) and gives them 30 days to record a new album together. Sorta like Girls5Eva, only as a reality ahow.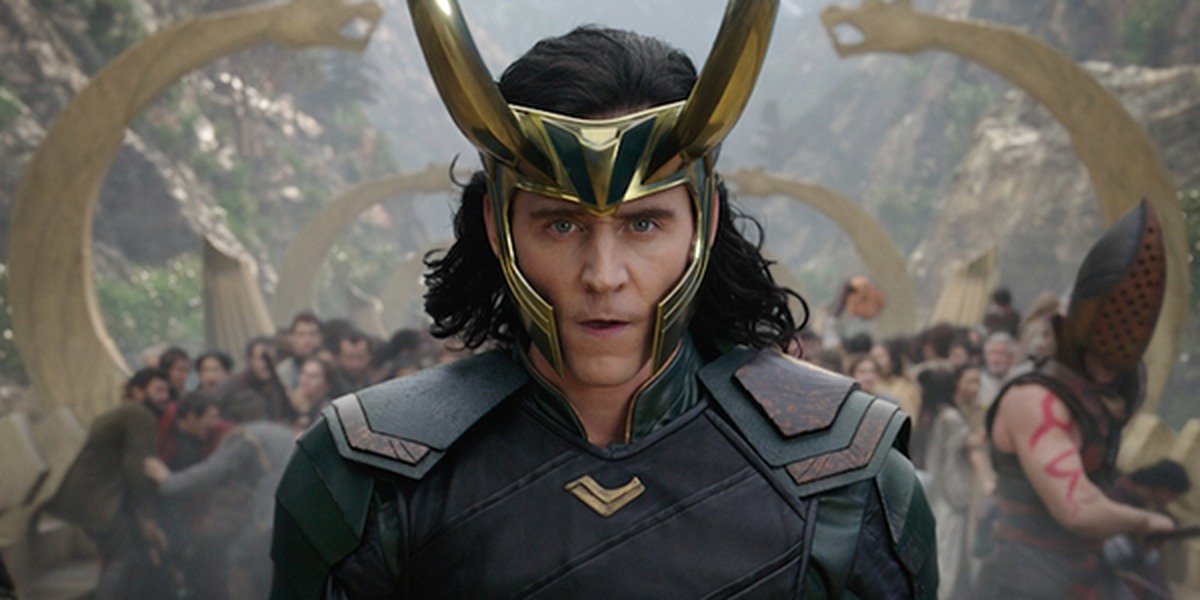 Loki (Disney+). This light-hearted new Marvel series finds God of Mischief Loki (Tom Hiddleston) popping up during key moments of human history where he screws with world events. Hailing from Rick and Morty and Community writer Michael Waldron, it's like Time Tunnel or Quantum Leap run amok. Gugu Mbatha-Raw, Owen Wilson, Richard E. Grant, Sasha Lane, and Sophia Di Martino also star. Will stream Wednesdays as a six-episode miniseries.
THURS/JUNE 10
Infinite (Paramount+). This sci-fi thriller, originally destined for theatres, stars Mark Wahlberg as a man plagued by memories of a life he never had — until he discovers they are connected to his past lives lived through the centuries. Chiwetel Ejiofor also stars as a guy with a similar problem but with a deadly plan to end the world. I blame the Leafs collapse.
The Cube (TBS). Former NBA star Dwyane Wade hosts this gmae show where contestants have nine lives to work out seven puzzles inside a giant, plexiglass, talking cube in order to win $250,000. One lifeline — asking Wade to take a shot for them.
Starstruck (HBO Max). A millennial living in East London (series creator Rose Matafeo) accidentally sleeps with a famous movie star (Nikesh Patel). Instead of being a quick fling, the couple realize they can't keep their hands off each other. Sindhu Vee, Emma Sidi and Minnie Driver costar in this six-episode romantic comedy.
FRI/JUNE 11
Flack (Prime Video). This bracing British comedy about bed-hopping, pill-popping publicists moves from Pop TV to Prime Video for its second season. Anna Paquin stars.
SUN/JUNE 13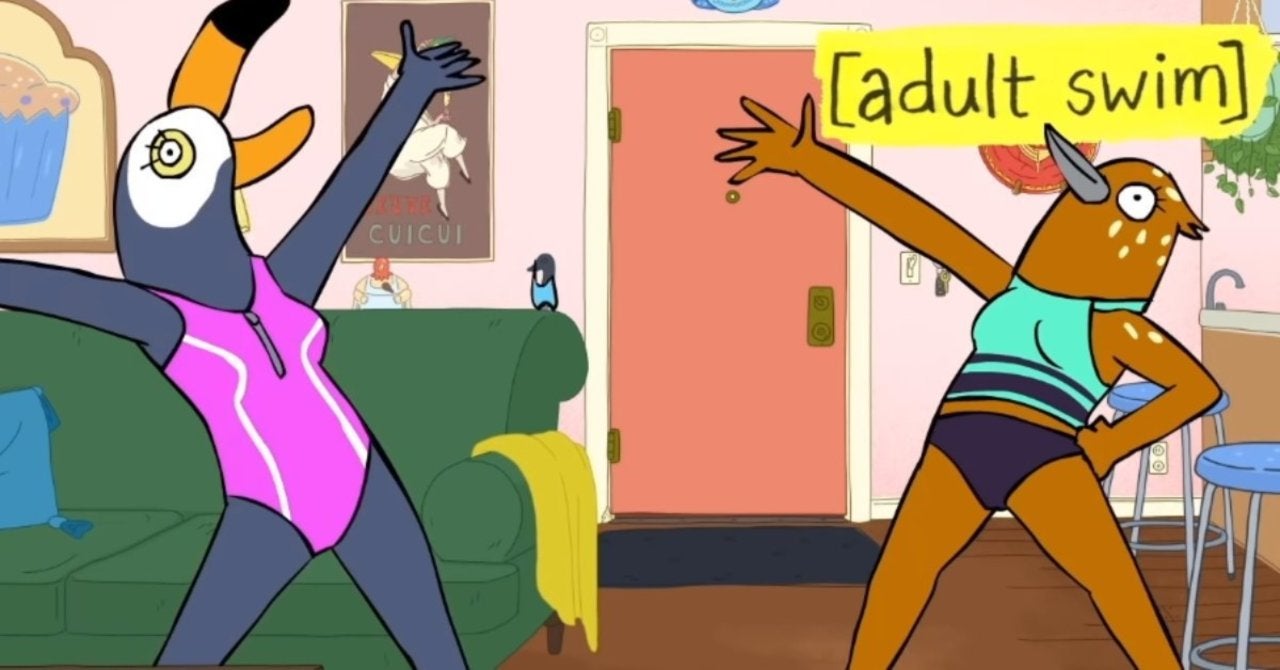 Tuca & Bertie (Adult Swim). The US cable channel Adult Swim swooped in after Netflix cancelled this cool animated comedy from the makers of BoJack Horseman after one season. Tiffany Haddish and Ali Wong voice the colourful birds in the title.
MON/JUNE 14
The Housewife and the Hustler (Hulu). This docuseries focuses on the real-life story of Tom Girardi, one of the husbands from The Real Housewives of Beverly Hills. He's now accused of embezzling from the people he was supposed to protext. I'm shocked, shocked that criminal activity might have been going on behind the scenes!
The Celebrity Dating Game (ABC). Zooey Deschanel and Michael Bolton host a revival of this game show idea from the '60s. How it works: the identities of the two celebrity panelists are kept hidden from the three competing bachelors or bachelorettes. Clues will be sung, however, by Bolton in song parodies. Yews, it is TV's silly season.
The Republic of Sarah (The CW). A New England high school teacher, played by Stella Baker, declares her independence when a greedy mining company threatens to dig up the whole town.
WED/JUNE 16
Penguin Town (Netflix). No, not where Sidney Crosby lives. This is an eight-episode nature documentary narrated by Patton Oswalt about a colony of endanngered African penguins wandering the streets of Cape Town.
THURS/JUNE 17
The Prime Day Show (Amazon Prime Video). Billie Eilish, H.E.R. and Kid Cuddy perform as part of a three-day, worldwide music event streaming exclusively on Prime.
Holey Moley (ABC). The third season of the ridiculously over-blown mini-golf game show returns and is re-branded as "Holey Moley: 3D in 2D."
iCarly (Paramount+). Remember that family sitcom that ran on Nickelodeon from 2007-12? It returns with original stars Miranda Cosgrove, Jerry Trainor and Nathan Kress.
FRI/JUNE 18
Fatherhood (Netflix). A drama based on Matthew Logelin's memoir "Two Kisses for Maddy" about a father's experiences after his wife dies giving birth to their daughter. Kevin Hart, Alfre Woodward and Lil Rel Howery star.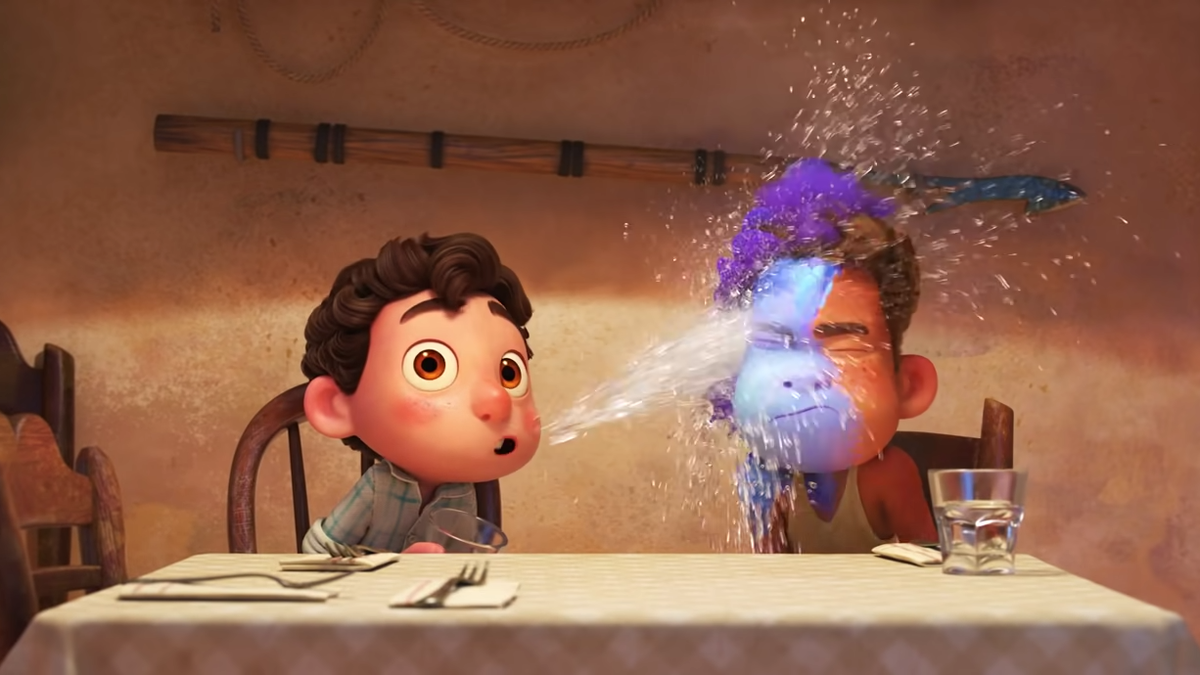 Luca (Disney+). This new animated feature from Pixar is about two young sea monsters (voiced by Jacob Tremblay and Jack Dylan Grazer) who are curious about what goes on on solid ground. Maya Rudolph, Jim Gaffigan also lend voice.
Physical (AppleTV+). Rose Byrne stars in this 10-episode, set in the '80s satire as a San Diego housewife who launches a VHS-based aerobics business. Is the Olivia Newton John song heard throughout? Rory Scovel, Diedre Friel, Paul Sparks and Lou Taylor Pucci also star.
SUN/JUNE 20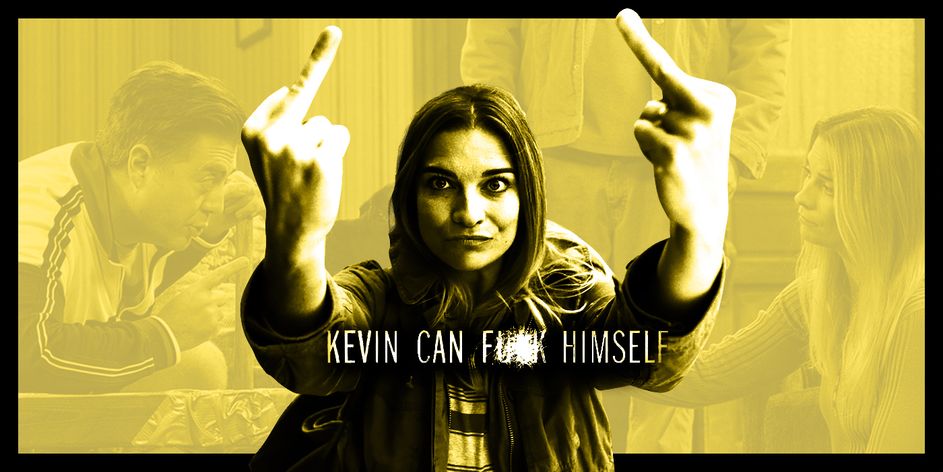 Kevin Can F**k Himself (AMC). In this dark comedy, a sitcom wife (played by Schitt's Creek's Annie Murphy) starts questioning her so-called perfect marriage. Opens with two back-to-back episodes. Rashida Jones is among the producers.
Rick and Morty (Adult Swim). The fifth season features celebrity voices Christina Ricci, Timothy Olyphant, Alison Brie, Susan Sarandon and others.
MON/JUNE 21
I'll be Gone in the Dark (HBO). An added chapter to the true-crime documentary about the Golden State Killer explores events that have happened since the miniseries was broadcast.
TUES/JUNE 22
Cotton Bowl (NBC). Peyton Manning hosts this revival of one of the earliest TV game show quiz formats. Student contestants will have to identify which hallowed college coach has had his record expunged through various scandals which have come to light in the past year or two.
WED/JUNE 23
Good on Paper (Netflix). This feature-length rom-com stars Iliza Schesinger, Matt McGarry and Margaret Cho is a sort of true story about a weird, lying boyfriend.
THURS/JUNE 24
The Good Fight (Pramount+). The fifth season premiere says goodbye to Cush Jumbo and Delroy Lindo and hello to Mandy Patinkin and Wayne Brady.
When Nature Calls with Helen Mirren (ABC). Hosted by, yes, Helen Mirren, it seems to be about all those cutsie YouTube videos were real animals are dubbed as wisecracking jokesters. Really?
FRI/JUNE 25
Miley Cyrus Presents Stand By You (Peacock). Cyrus is in fine voice as she celebrates Pride month in a hour-long event filmed at Nashville's historic Ryman Auditorium. Besides her own songs, including "The Climb," Cyrus sings covers of old favourites such as Cher's "Believe," "True Colours" and "Dancing Queen" plus a Madonna medley. Special guests include Brothers Osborne, Mickey Guyton and Little Big Town.
Stanley Cup Semi-Final (Sportsnet; NBC). A berth in the Stanley Cup Final will be on the line on Friday night when the favoured Tampa Bay Lightning play host to those pasky New York Islanders in the seventh and deciding game of their semifinal series. Waiting for one of them — shockingly — is the Montreal Canadiens.
I Lived with a Killer (Super Channel Fuse). The first in a series of true crime, hour-long, documentaries about murderers, their targets and how families are torn apart on both sides by the crimes.
48th Daytime Emmy Awards (ABC) The lone broadcast pick on this list is hosted by Sheryl Underwood from The Talk. Drew Barrymore, Gloria Estefan, Kevin Frazier, Heather Tom, Bryton James, Brytni Sarpy and more are scheduled to Present. There are also special tributes to both Regis Philbin and Alex Trebek featuring Kathy Lee Gifford, Ken Jong and Robin Roberts.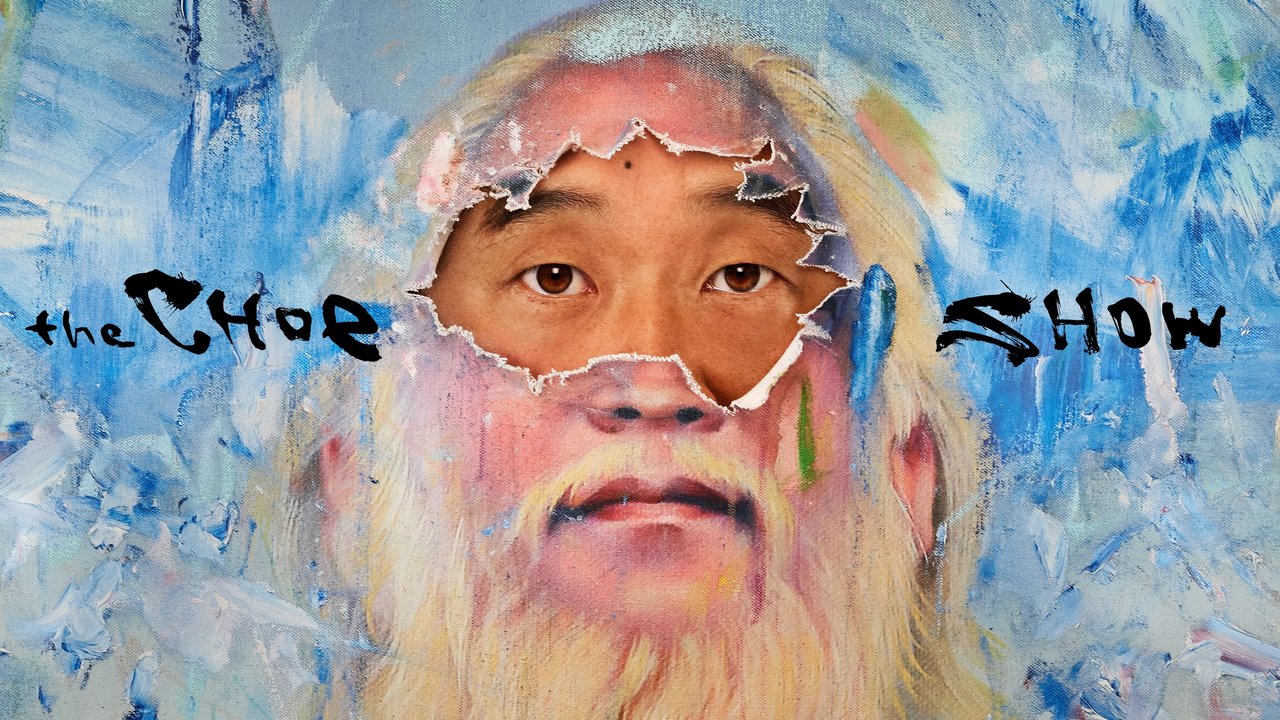 The Choe Show (FX). Artist David Choe hosts a talk variety show, and, while he's interviewing his guests, he's also painting their portrait! Not even Johnny Carson could do that.
False Positive (Hulu). A thriller about a sinister fertility doctor, this feature stars Ilana Glazer (Broad City), Justin Theroux, PIerce Brosnan, Sophia Bush and Gretchen Mol.advertisement
The Chris Rock Show (HBO Max). This popular cable comedy series originally ran on HBO from 1997 to 2000. Look for guests such as George Carlin, Jesse Jackson, Whoopi Goldberg, Missy Elliott and more. Grandmaster Flash was musical director.
The Ice Road (Netflix). Liam Neeson is back and he's still kicking ass in this feature about a snowy rescue mission after a mine collapses in the Canadian north. Also stars Laurence Fishburne and Ray McKinnon.
Sex/Life (Netflix). Sarah Shahi stars in this comedy/drama as a suburban mom in full mid-life crisis. That's not a good thing for her hubby (Mike Vogel). An eight-episode series.
Wolfgang (Disney+). Whip up a little Greek-Chinese fusion dish while you watch this documentary about famed California celebrity chef Wolfgang Puck.
SUN/JUNE 27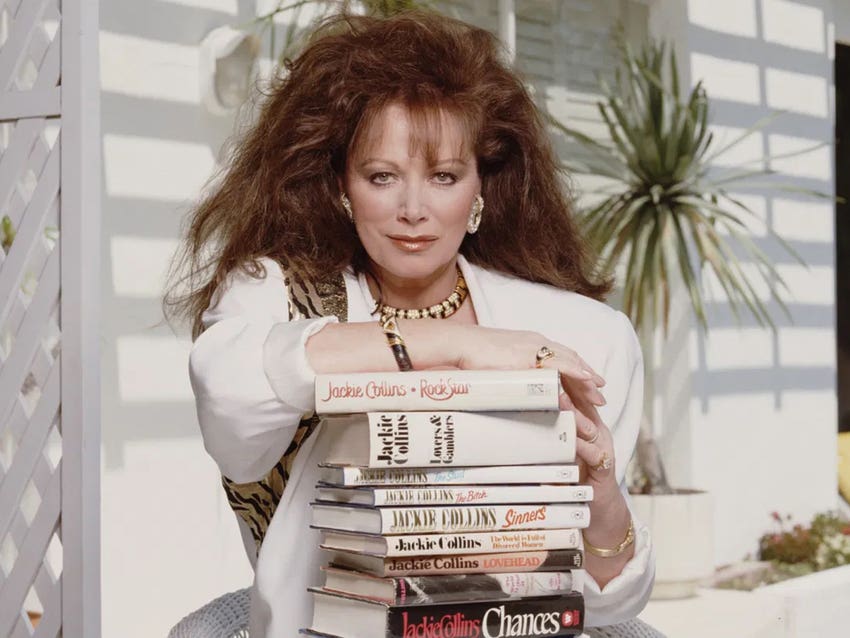 Lady Boss (CNN). "What she wrote and who she was were two different things," goes the trailer for this documentary about the bestselling trash novel writer with the famous actress sister.
TUES/JUNE 29
TMZ Investigates: UFOs: The Pentigon Proof (Fox). It must be true if they use two colons in the title!
WED/JUNE 30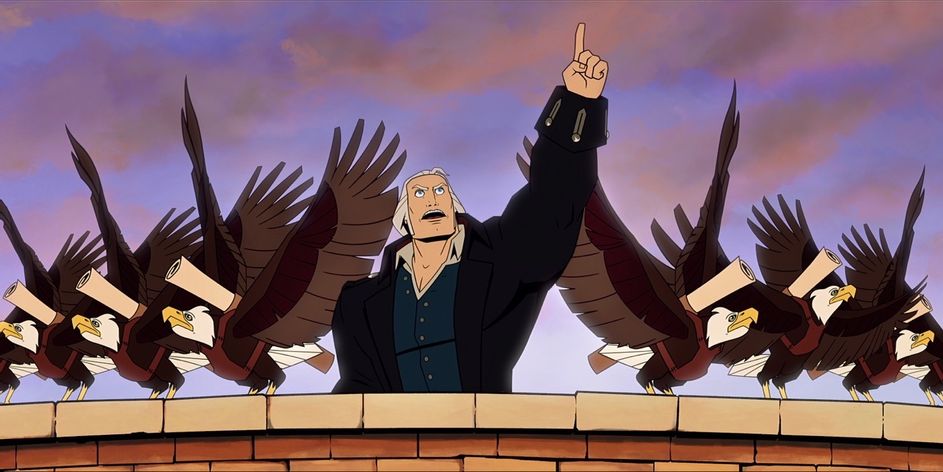 America: The Motion Picture (Netflix). Producers Phil Lord and Chris Miller are behind this completely bogus retelling of the founding of the United States. Voices include Channing Tatum, Simon Pegg, Bobby Moynihan, Judy Greer, Olivia Mum, Andy Samberg and Will Forte.