Still staying close to home? Here are some TV highlights (with updates to come as the month progresses):
THURS/JULY 1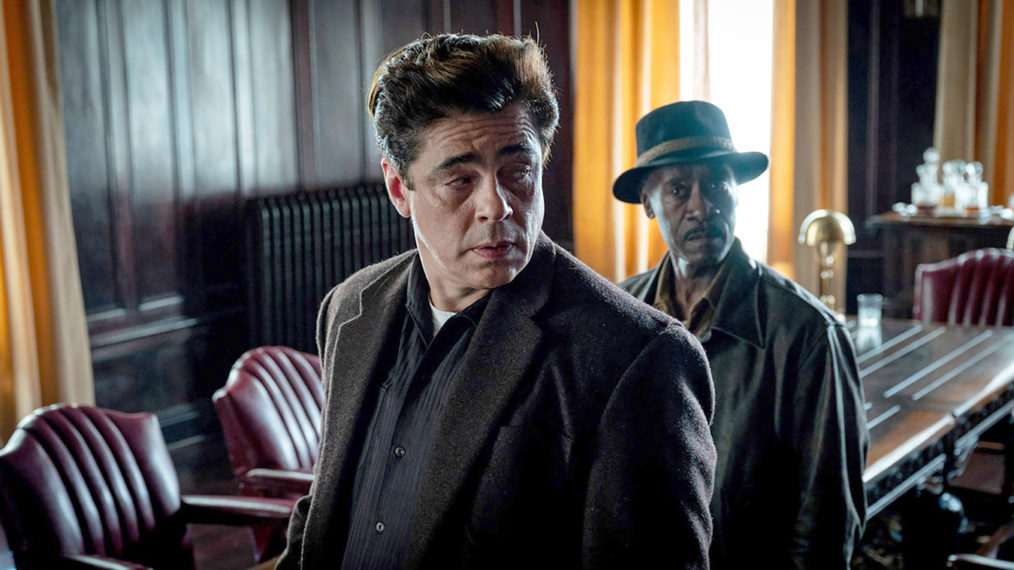 No Sudden Move (HBO Max; Crave). Another one of those big budget feature films snapped up by a streamer. Don Cheadle, Benicio del Toro, David Harbour, Amy Seimetz, Jon Hamm, Ray Liotta, Kieran Culkin, and Brendan Fraser headline this thriller about a ang of small-time crooks hired to steal a document in Detroit in 1954. Something goes horribly wrong. From director Steven Soderbergh.
Top Chef Amateurs (Bravo). Home cooks compete in this reality competition spinoff. Gail Simmons hosts.
FRI/JULY 2
The Boss Baby: Family Business (Peacock). Also in theatres, this animated sequel to the 2017 hit features the voices of Alec Baldwin, Jimmy Kimmel, Lisa Kudrow, Amy Sedaris and Jeff Goldblum.
Fear Street Part One (Netflix). The first of three films airing on consecutive Fridays and adapted from tween author R.L. Stine — only aimed at an adults only audience.
Summer of Soul (…Or When the Revolution Could Not be Televised) (Disney+; Hulu). "Roots" bandleader Ahmir "Questlove" Thompson makes his directorial debut with this music festival doc straight out of the vaults. In the summer of '69, the Harlem Cultural Festival features a Who's Who of pop and blues superstars — including Stevie Wonder, The 5th Dimension, Gladys Knight & The Pips, Nina Simone, B.B. King, The Staple Singlers, Sly and the Family Stone — and was overlooked in the shadow of Woodstock. Thank God somebody filmed it and the footage survived 50 years in a basement. Premieres same day in cinemas.
The Tomorrow War (Amazon Prime Video). Chris Pratt, Yvonne Strahovski, Betty Gilpin, J.K. Simmons, and Sam Richardson star in this war of the worlds sci-fi epic Amazon bought from Paramount for a reported $200 million. Not in theatres.
SUN/JULY 4
Macy's 4th of July Fireworks (NBC). Ka-boom; sparkle, sparkle, sparkle. Renee Elise Goldsberry and Ryan Eggold host with live performances from Black Pumas, Coldplay and OneRepublic as well as Blake Shelton, Jonas Brothers and Reba McEntire.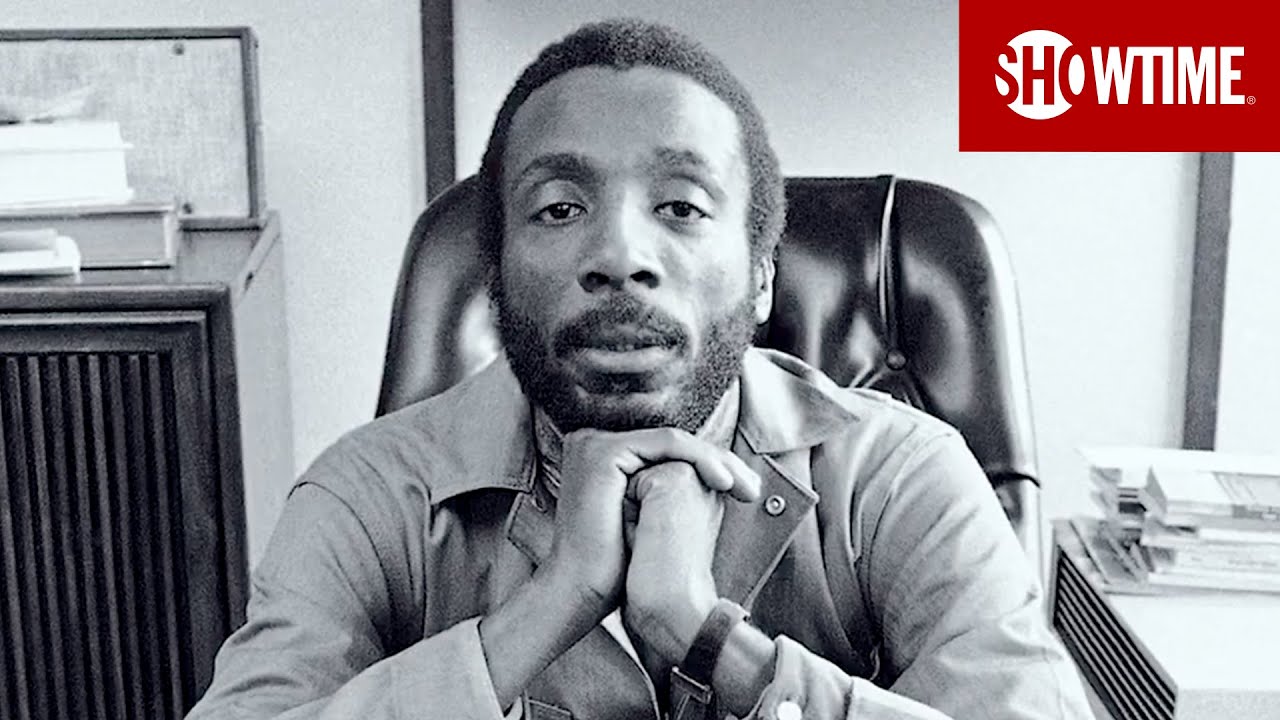 The One and Only Dick Gregory (Showtime; Crave). The groundbreaking comedian and social activist, who died in 2017, was funny and fearless way back in the heat of the Civil Rights movement. This documentary, executive produced by Kevin Hart, shows how and why, with Dave Chappelle, Chris Rock, Wanda Sykes, W. Kamau Bell, Harry Belafonte and others paying homage.
We the People (Netflix). A series of three-minute, animated civics lessons, featuring music from Lin-Manuel Miranda, Janelle Monae, Adam Lambert, H.E.R., Brandi Carlile, Andra Day, and Bebe Rexha. Executive produced by Barack and Michelle Obama.
MON/JULY 5
Corner Gas Animated (CTV Comedy). The series returns for a fourth and final season with "Parachute the Messenger," an episode in which Lacey (Gabrielle Miller) decides to let Wanda (Nancy Robertson) push her out of a plane.
The Beast Must Die (AMC+). This six-part UK production stars Cush Jumbo as a grieving mother who keeps the pressure on the man (Jared Harris), cleared by the police, who she believes ran down her young son. The series premiere's on AMC's new streaming service and will also begin to air weekly on regular AMC starting July 12.
TUES/JULY 6
WED/JULY 7
Private Eyes (Global). Returns for a fifth and final season. What will Global bounce willy-nilly all over its schedule after this is gone?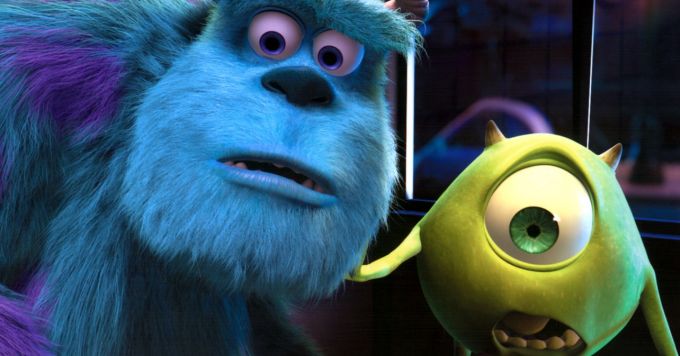 Monsters at Work (Disney+). Almost 20 years since the animated Pixar films premiered, the cuddily monster team of Sully and Mike (John Goodman and Billy Crystal) are tasked with converting their Monstropolis power plant from scare to laugh power. Also heard on this series spin-off are John Ratzenberger and Jennifer Tilly, Henry Winkler, Mindy Kaling, Lucas Neff, Ben Feldman and Aisha Tyler
Big Brother (CBS; Global). Returns for an umpteenth skeevy season.
Love Island (CBS; CTV). Again with this dumb bikini doc. The third season replays starting Saturday on Crave.
THURS/JULY 8
Gossip Girl (HBO Max; Crave). Return to the Upper East Side and meet a new generation of bitchy private school teens. Are they on Tik-Tok now? Jordan Alexander, Bill Brown, Thomas Doherty, Tavi Gevinson and Emily Alyn Lind star in this 12-episode remake of the 2012-2017 original.
Resident Evil: Infinite Darkness (Netflix). This animated horror series is based on the characters Leon S. Kennedy and Clare Redfield from the videogame franchise.
FRI/JULY 9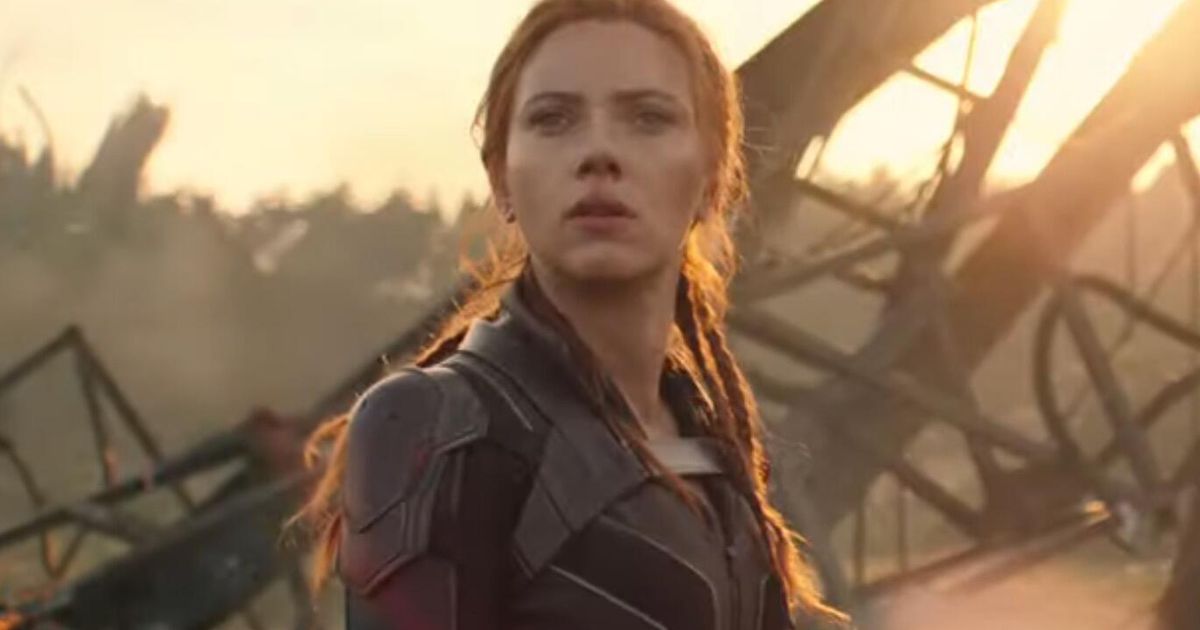 Black Widow (Disney+). The first new Disney/Marvel movie in nearly two years features Scarlett Johansson, back as Natasha Romanoff/Black Widow. Florence Pugh and Rachel Weisz are also kinda playing Black Widows. David Harbour, O-T Fagbenle and William Hurt also star in this feature available to Disney+ subscribers for an extra fee (and also available in cinemas).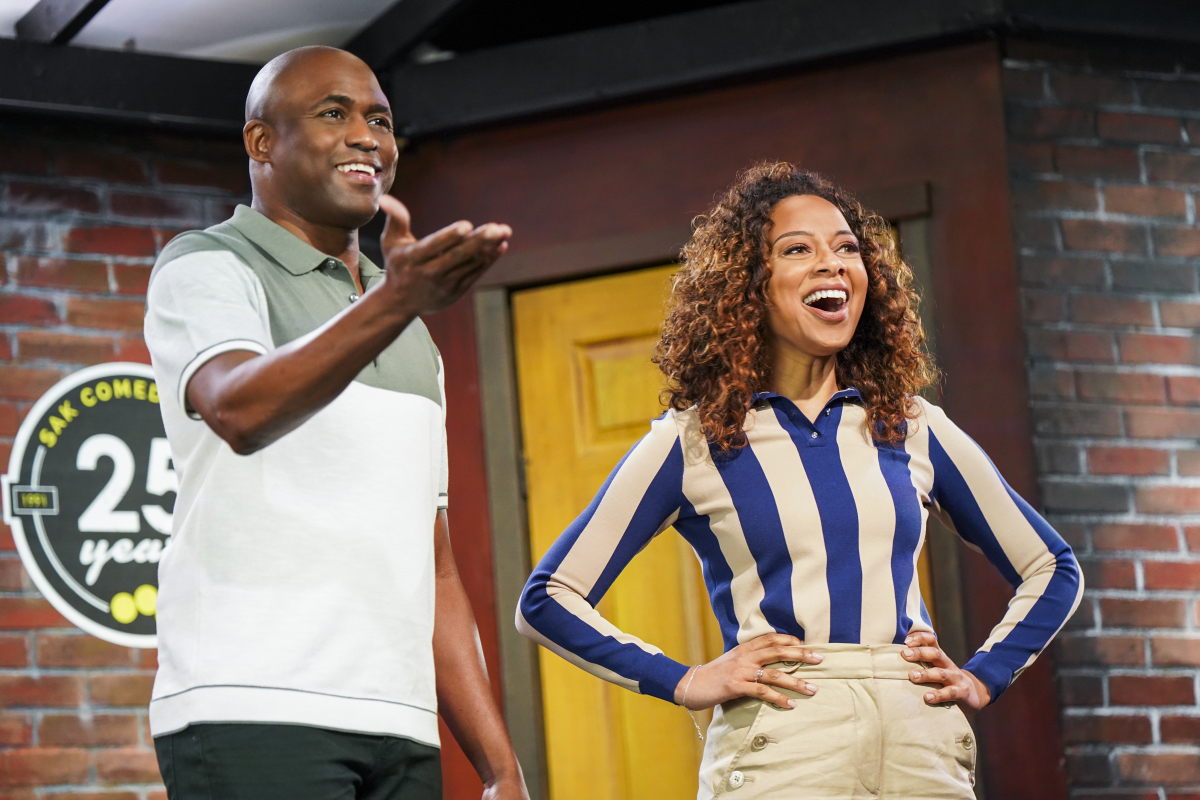 Secret Celebrity Renovation (CBS). This isn't about celebs getting secret rooms in their houses restored. It's about them giving back to people who helped them realize their dreams. Paula Abdul, Wayne Brady, Boomer Esiason, Jesse Tyler Ferguson and "Boston" Rob Mariano of Survivor fame are into the surprise paybacks. Hosted by Entertainment Tonight's Nischelle Turner.
The Patrick Star Show (Nickelodeon). A SpongeBob spin-off focusing on Bob's star-shaped pal.
Pete Lee: Tall, Dark and Pleasant (Showtime; Crave). Standup comedy special from this people pleasing, nice guy comedian.
SUN/JULY 11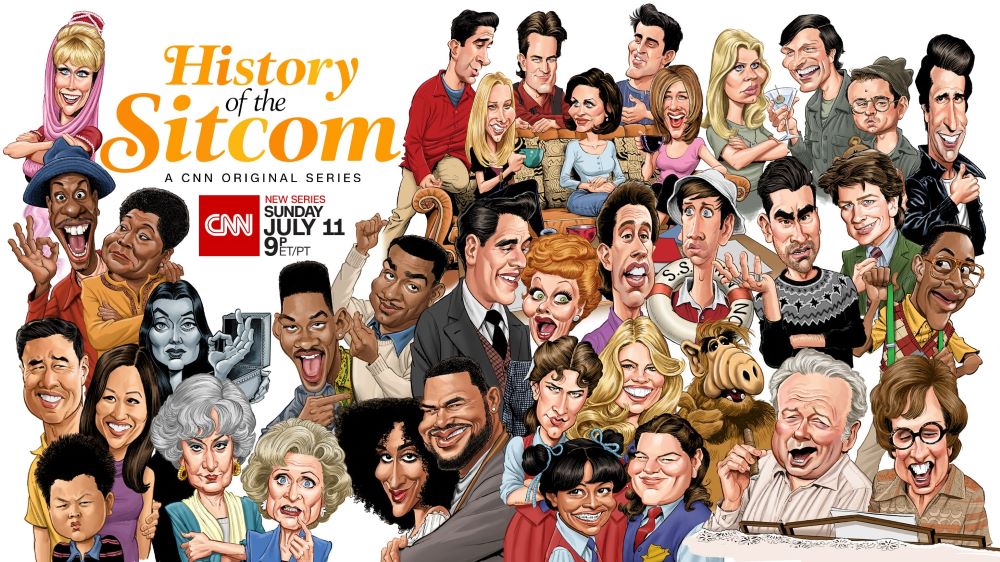 History of the Sitcom (CNN). Have you seen the trailer where they're all singing sitcom theme songs yet? Executive producer Bill Carter and Toronto's Cream Productions follow up The Story of Late Night with this eight-part docuseries covering 70 years of television. Episodes are arranfged thematically (i.e.: "Freaks, Geeks and Outsiders") and feature interviews with Norman Lear, Tina Fey, Tracy Morgan, Lisa Kudrow, Jason Alexander, Kelsey Grammer, Kim Fields, Tim Allen, Carl Reiner, Dick Van Dyke, George Lopez, Mel Brooks, Isabella Gomez, Bob Newhart, Ted Danson, Joey Soloway, Jimmie Walker, Judd Apatow, Dan Levy, Zooey Deschanel, Chuck Lorre, Mara Brock Akil, Helen Hunt and many more.
Wellington Paranormal (The CW; HBO Max). See the original, made-in-New Zealand, mockumentary-style series based on What We Do in the Shadows. Karen O'Leary and Michael Minogue play the clueless paranormal investigators. The series premieres with two back-to-back episodes.
The White Locus (HBO; Crave). Connie Britton, Steve Zahn, Sydney Sweeney, Murray Bartlett, Jennifer Coolidge, Alexandra Daddario, Jake Lacy, Natasha Rothwell, and Molly Shannon star in a six-episode comedy series set at a not-so-perfect Hawaiian resort. Written and directed by Mike White (Enlightened).
2021 ESPY Awards (ABC).
MON/JULY 12
The Beast Must Die (AMC). This is the linear cable premiere; see July 5 for the series description.
Catch and Kill: The Podcast Tapes (HBO; Crave). Ronan Farrow is the host of this six-episode series about how he took down Harvey Weinstein. Begins with two back-to-back episodes; then continues on subsequent Mondays.
TUES/JULY 13
Miracle Workers (TBS). The thirs season of the comedy anthology is set in the American West of 1844. Daniel Radcliffe, Steve Buscemi, Geraldine Viswanathan, and Karan Soni all return..
WED/JULY 14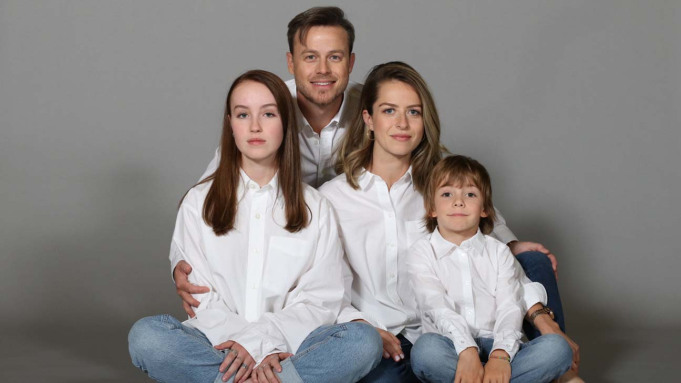 The Guide to the Perfect Family (Netflix). The french Canadian comedy Le Guide de la famille parfaite comes, subtitles and all, to Netflix. It's a comedy about helicopter parents raising the hell out of their children. Featuring Louis Morissette, Catherine Chabot, Emilie Bierre, Xavier Lebel and Isabelle Guérard.
Gunpowder Milkshake (Netflix). The buzz is building on this action feature about a group of women who seem mild-mannered (played by Karen Gillan, Lena Headey, Carla Gugino, Michelle Yeoh, Angela Bassett) but who are really kick-ass assassins. Paul Giamatti also stars in a story that takes place over the course of a single evening.
THURS/JULY 15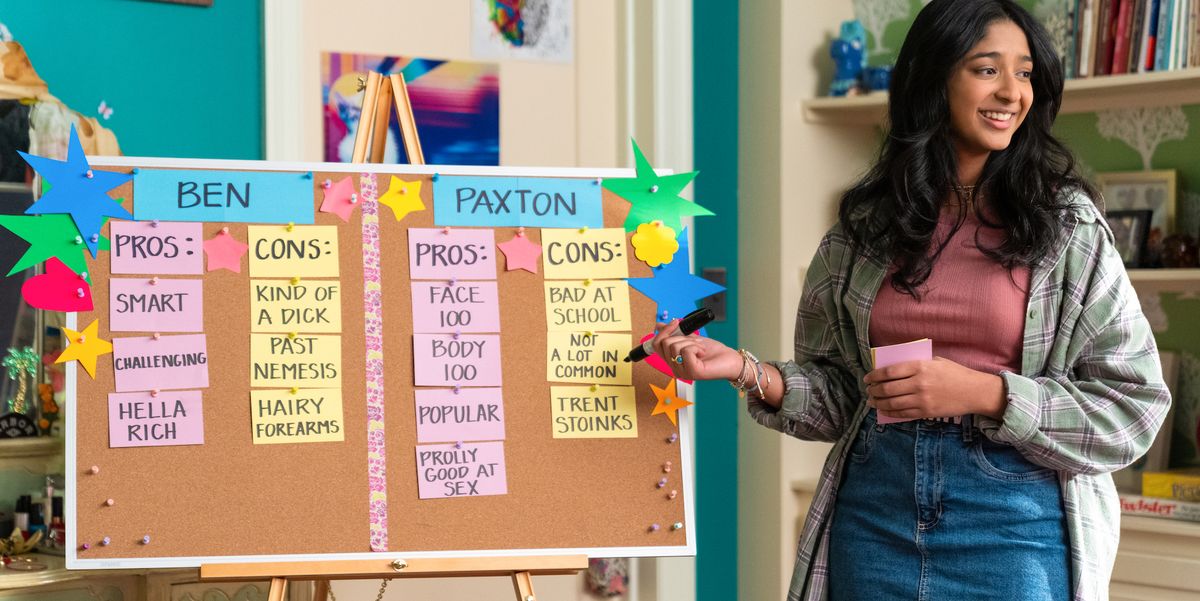 Never Have I Ever (Netflix). Mindy Kalling's coming-of-age comedy returns for a second season. Here's the Season Two cut line: One nerd. Two boyfriends. It's about to get messy. Especially when a hotter Indian rival (Megan Suri) enrolls in the same high school class. Starring Mississauga, Ont.'s Maitreyi Ramakrishnan. Read my Season 2 review here.
American Horror Stories (Hulu). This spinoff from Ryan Murphy's American Horror Story has a different cast and story every episode. Those taking part include Matt Bomer, Evan Peters, Taissa Farmiga and Danny Trejo. Sarah Paulson is among the directors. Runs for six weeks.
Dr. Death (Peacock). Based on a podcast of the same name, this eight-episode series looks at a Texas neurosurgeon accused of malpractice after 30 patients wound up dead or injured. Joshua Jackson stars with Alec Baldwin, Carrie Preston, Christian Slater and Grace Gummer among the cast.
FRI/JULY 16
Schmigadoon! (AppleTV+). Cecily Strong and Keegan Michael-Key are backpackers stuck in the '40s as they lead a troupe through these parodies of Golden Age musicals. Alan Cumming, Kristin Chenoweth, Aaron Tveit, Dove Cameron, Ariana DeBose, Fred Armisen, Jaime Camil, Jane Krakowski and Ann Harada also star with Martin Short, of course, stealing a moment or two. The six-episode series is executive produced by Lorne Michaels. Read my full review here.
Surreal Estate (CTV Sci-fi). Shot in St. John's, Newfoundland, the series is about a specially-trained real estate agent (Tim Rozon) and his team of ghostbusters who chase paranormal problems off haunted properties. Sarah Levy, Adam Korson, Savannah Basley and Maurice Dean Wint also star.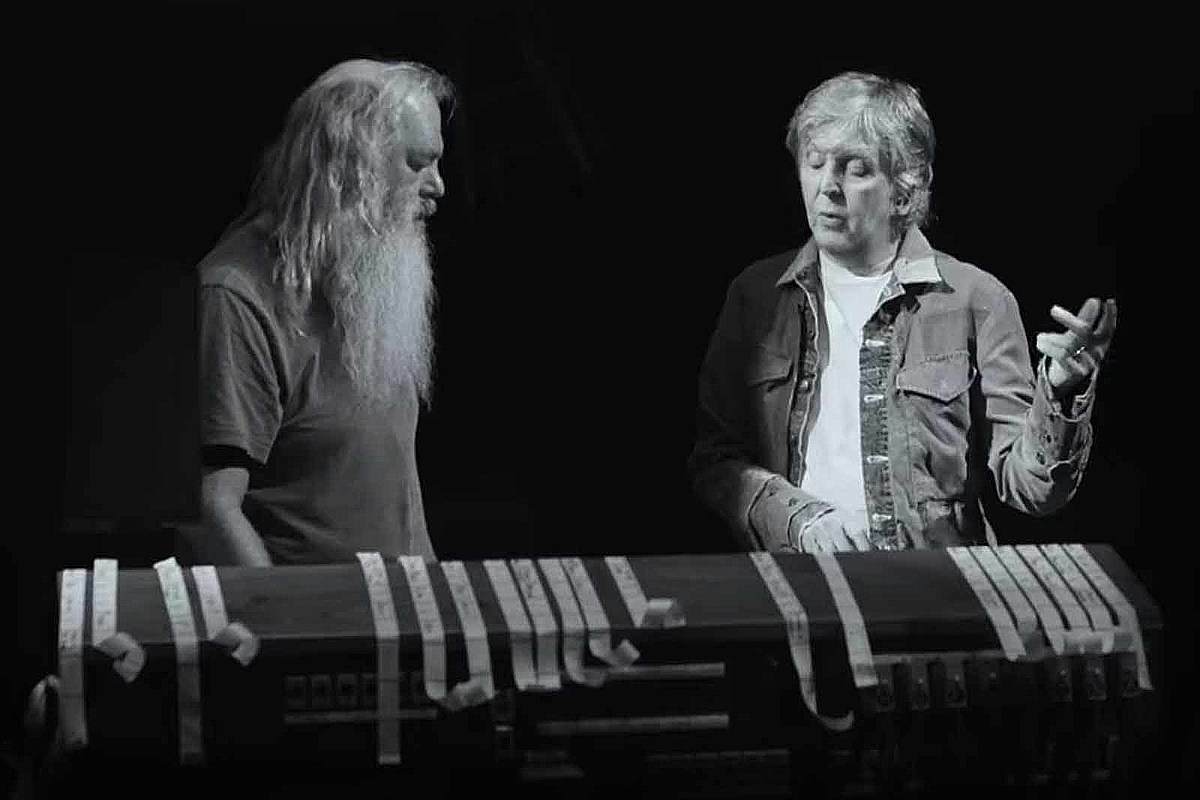 McCartney 3,2,1 (Hulu). A six-episode documentary series featuring Sir Paul looking back on 50 years of music history with famed music producer Rick Rubin. "Lovely Rita," "Paperback Writer," "Come Together," "Michelle" and "Live and Let Die" are among the Macca songs the two deconstruct.
Space Jam: A New Legacy (HBO Max). Bugs Bunny and the other Looney Tunes characters are back, with LeBron James stepping in for Michael Jordan. Don Cheadle, Zendaya, and Sonequa Martin-Green also star along with NBA stars Klay Thompson, Anthony Davis, Diana Taurasi, Chris Paul, and Damian Lillard.
SUN/JULY 18
Power Book III: Raising Kanan (Starz; Crave). This prequel to the popular series Power is set in the '90s and focuses on a young Kanan Stark (played by Mekai Curtis). Here, he's the 15-year-old child of cocaine kingpin Raquel "Raq" Thomas (Patina Miller). Omar Epps, Malcolm Mays and London Brown also star. New episodes air Sundays.
100 Foot Wave (HBO; Crave). A sports documentary looking at surfer Garrett McNamara's quest to ride a 100 foot wave — which is, as one person on the dic suggests, "a place of death."
WED/JULY 21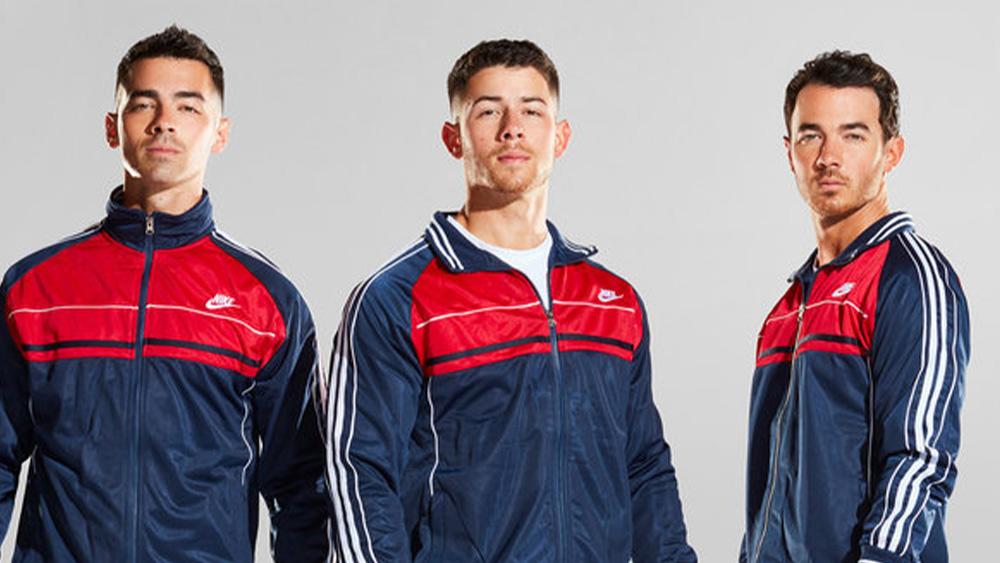 Olympic Dreams Featuring Jonas Brothers (NBC). Kevin, Joe and Nick Jonas compete in Olympic-level events, including gymnastics, track and field and ego lifting. Some real Olympians try to coach them through it. Rich Eisen and America's Got Talent host Terry Crews are the commentators.
Turner & Hooch (Disney+). A 12-episode series adapted from the bad Tom Hanks movie from 1989. Josh Peck stars as the son of Hanks' cop character. Reggie VelJohnson returns, this time as the town mayor. Sounds like Hudson & Rex, which, well, is sorta like the original Turner & Hootch.
The Movies that Made Us (Netflix). This fun doc series returns with behind-the-scenes looks at the making of several blockbusters, including Jurassic Park, Forrest Gump and Back to the Future.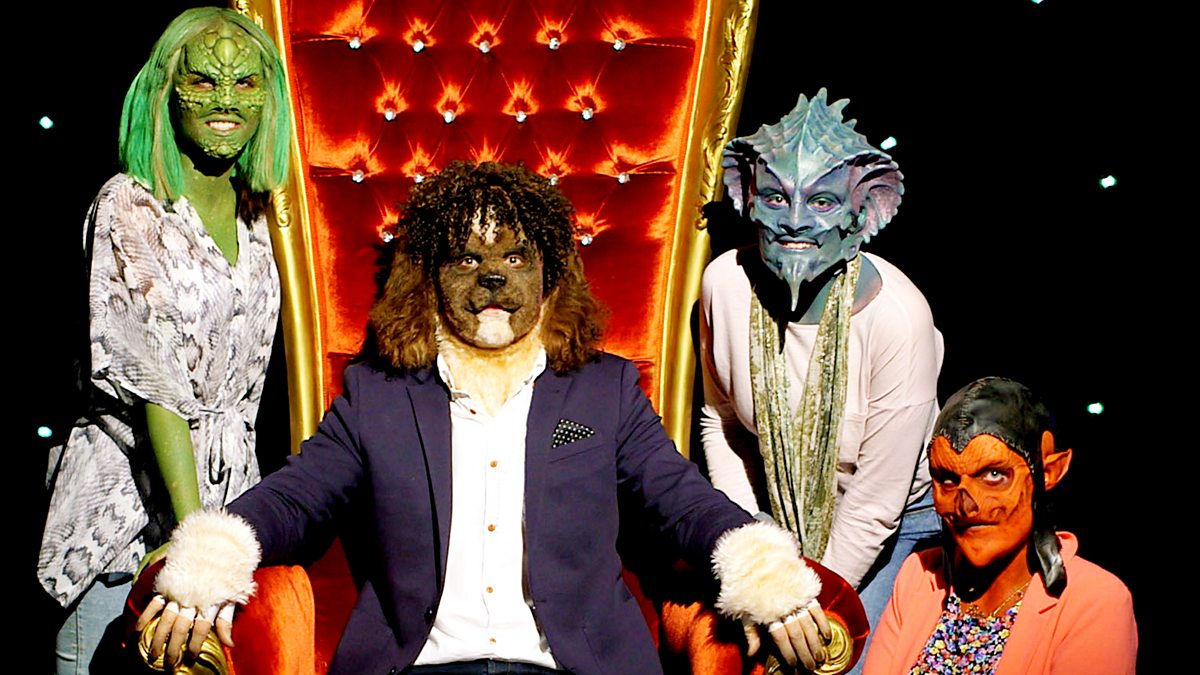 Sexy Beasts (Netflix). This blind-dating series asks single people to choose between three suitors who have all been disguised as an animal. Think The Dating Game meets The Masked Singer. Now think how stupid that sounds.
THURS/JULY 22
Ultra City Smiths (AMC+). An animated comedy series for adults from the people behind Robot Chicken. It stars a pair of detectives made up of baby doll parts. Listen for John C. Reilly, Kristen Bell, Dax Shepard, Da'Vine Joy Randolph, Jimmi Simpson, Alia Shawkat, Tim Meadows, Bebe Neuwirth, Jason Mantzoukas, Luis Guzman, Kurtwood Smith, Terry O'Quinn, Tom Waits, Sunia Mani, and Tim Heidecke among the voice over cast. Streaming now on AMC's digital site, but if you don't subscribe, it will also be on regular AMC in the fall.
FRI/JULY 23
2020 Tokyo Summer Olympics Opening Ceremony (NBC; CBC). Let the Games, originally scheduled for 2020, begin!
Ted Lasso (AppleTV+). Jason Sudeikis returns as a small-time college football coach-turned-pro soccer coach in England in one of the most-acclaimed comedies from last season.
Masters of the Universe: Revelation (Netflix). Spun off from the '80s series He-Man and the Masters of the Universe, this animated series hails from comic-book nerd Kevin Smith. Mark Hamill, Sarah Michelle Gellar, Chris Wood, Lena Heady, Stephen Root, Henry Rollins, Phil LaMarr, Diedrich Bader, and Alicia Silverstone are all in the voice cast. Five episodes drop on this day, with more to follow in a second drop.
Woodstock 99: Peace, Love and Rage (HBO; Crave). A look at the creepy 1999 music fest that came 30 years after the original.
SAT/JULY 24
Tig Notaro: Drawn (HBO; Crave). A new stand-up comedy special from comedienne Tig Notaro, this time completely animated. Seems unnecessary to me.
TUES/JULY 27
Buddy Guy: The Blues Chase the Blues Away (PBS). A documentary about the blues legend who influenced the Rolling Stones, among others.
WED/JULY 28
Chip 'N' Dale: Park Life (Disney+). A 36-cartoon revival of the classic cartoon rodents.
THURS/JULY 29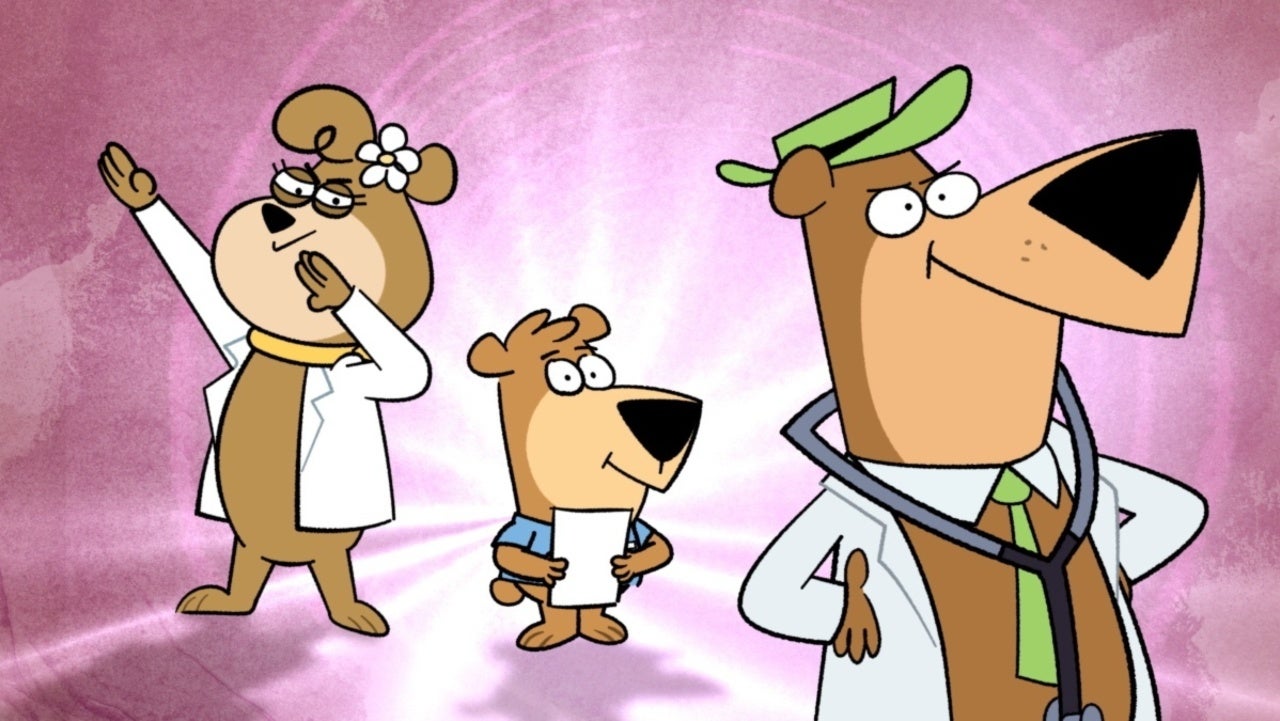 Jellystone (HBO Max). Pack up a picinic basket and join Yogi, Boo-Boo, Huckleberry Hound, Top Cat, El Kabong, JabberJaw, Snagglepuss, Jonny Quest, Wally Gator, The Banana Splits and dozens of other Hanna-Barbera characters from the '60s in an all-new animated adventure. Do they sound the same? Yes, but they're drawn a little different. The voice cast includes C.H. Greenblatt, Ron Funches, Jeff Bergman, Jim Conroy, Thomas Lennon, Grace Helbig, and Paul F. Tompkins.
Dr. Death: The Undoctored Story (Peacock). This documentary series profiles Dr. Christopher Duntsch — nicknamed "Dr. Death" — an infamous neurosurgeon who was sentenced to life imprisonment after maiming, harming, or killing 33 patients who came in for complex but routine spinal surgeries in the Dallas, TX area in the early 2010s.
FRI/JULY 30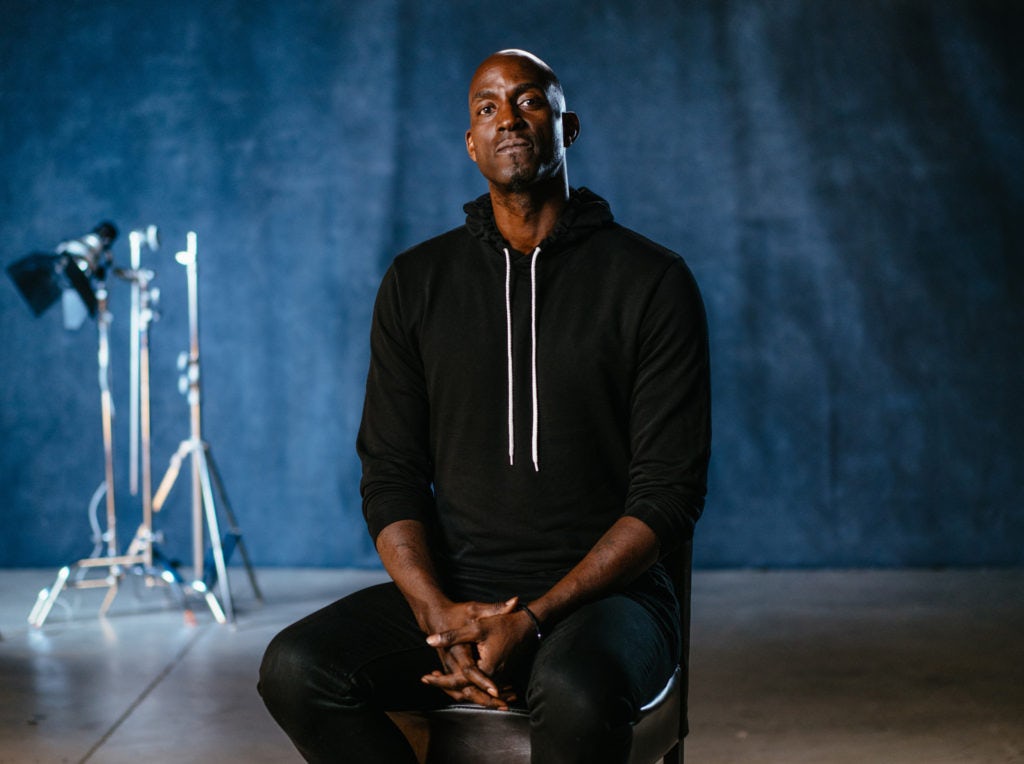 Kevin Garnett: Anything is Possible (Showtime; Crave). The NBA star was the first player in two decades to jump straight into the pro league from high school — a move that saw others leapfrog the college arena. Also features Doc Rivers, Allen Iverson, Isiah Thomas, Paul Pierce, Matt Barnes, Snoop Dogg, Paul Gasol and more.
Back on the Record with Bob Costas (HBO, HBO Max). The 11-time NBC Olympic Games host returns to HBO with this interview series. Bomani Jones will also provide on camera commentaries as well as contribute to in-studio roundtable sports discussions.
Watch the Sound with Mark Ronson (AppleTV+). Oscar and Grammy-winning producer Mark Ronson looks at advances in technology leading to musical innovation with hitmakers Paul McCartney, Dave Grohl, Questlove and others.