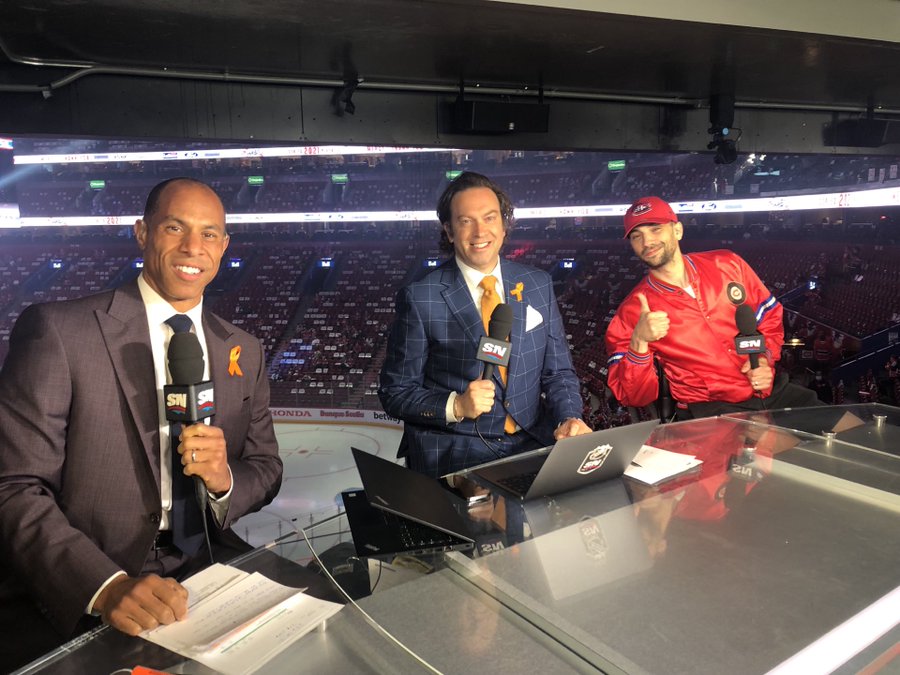 The Montreal Canadiens overtime victory over the Tampa Bay Lightening Monday night extends this year's Stanley Cup playoffs at least one more game. That keeps some hope alive for fans rooting for a Canadian team to win a Cup after a 28-year drought. It's also a big win for Rogers Sports & Media.
After years of all-American playoff finals and even quarter-finales, the NHL rights holder has been riding the Habs all the way to the bank. Look at the numbers for Montreal's 3rd round series vs. The Vegas Golden Knights: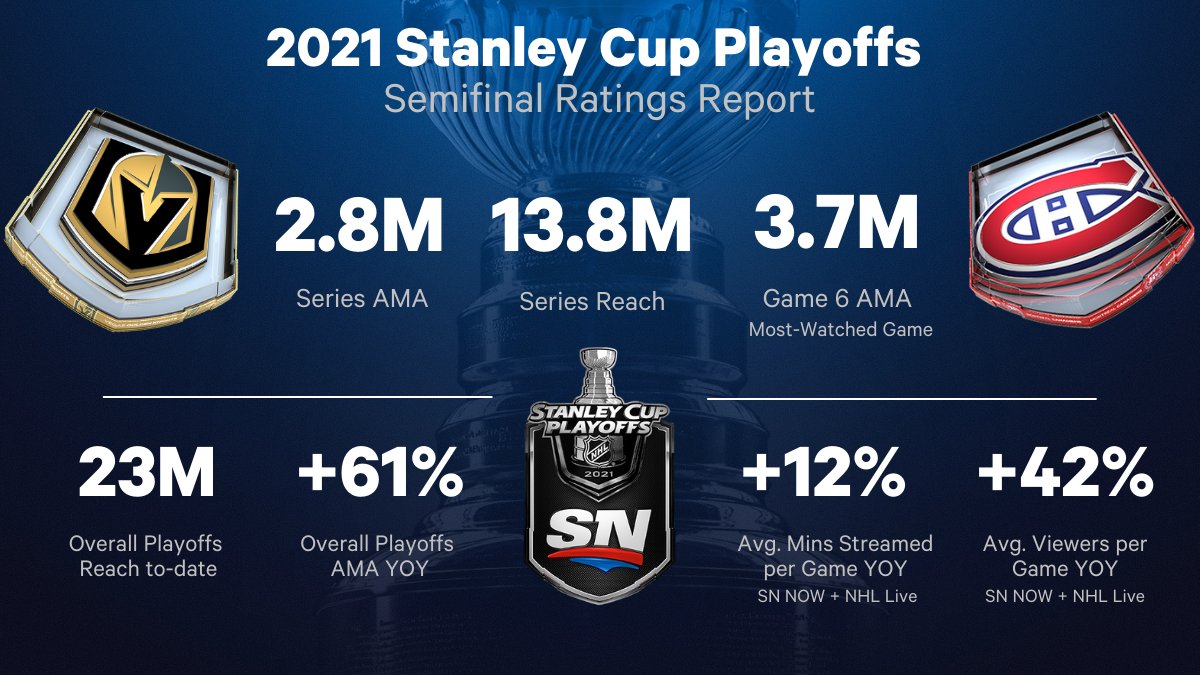 That six game series drew an average minute audience of 2.8 million viewers per game, peaking in a Game Six AMA take of 3.7 million viewers. Year-over-year, that represents a 42 per cent increase in terms of average viewers per game on apps SN Now and NHL Live.
Rogers is tallying the 4th and final round numbers as they happen. Now that Montreal has fought back into the series, Wednesday's fifth game will likely be the biggest draw of the playoffs — to be topped only by the sixth and seventh games.
During the week of June 21-27, in the latest weekly Numeris top 30 rankings in English Canada, NHL playoff hockey placed three entries on the list. The Sportsnet National take ranked 2nd overall with 1.2M+ the average audince over five days. Another 1.06M+ watched the same games the same week on CBC. Combined, NHL playoff hockey took top spot on the Numeris chart with an average of 2.3M watching either on Sportsnet channels (including 554,000 on Sportsnet Ontario) or CBC affiliates.
Otherwise, with summer programing in full swing, the week was dominated by CTV newscasts plus a Top-3 finish for America's Got Talent on Citytv. Here are the top 10 for the week according to Numeris' 2+ AMA data:
CTV Evening News (CTV) MTWTF 1,451,000
NHL Playoffs Round 3 (Sportsnet National+) MTWTF 1,220,000
America's Got Talent (Citytv) Tues 1,156,000
CTV Evening News Weekend (CTV) SS 1,071,000
NHL Playoffs Round 3 (CBC) MWTF 1,066,000
CTV National News (CTV) MTWTFSS 1,031,000
Masterchef (CTV) Wed 975,000
Island of Bryan (HGTV) Sun 849,000
CTV Late News (CTV) MTWTFSS 726,000
The Blacklist (CTV) Wed 697,000
In francophone Quebec, Le hockey des séries éliminatoires : CH ronde 3 was by far the most-watched show, drawing an average of 1,511,000 viewers for two Habs games on Tuesday and Thursday of the same week.