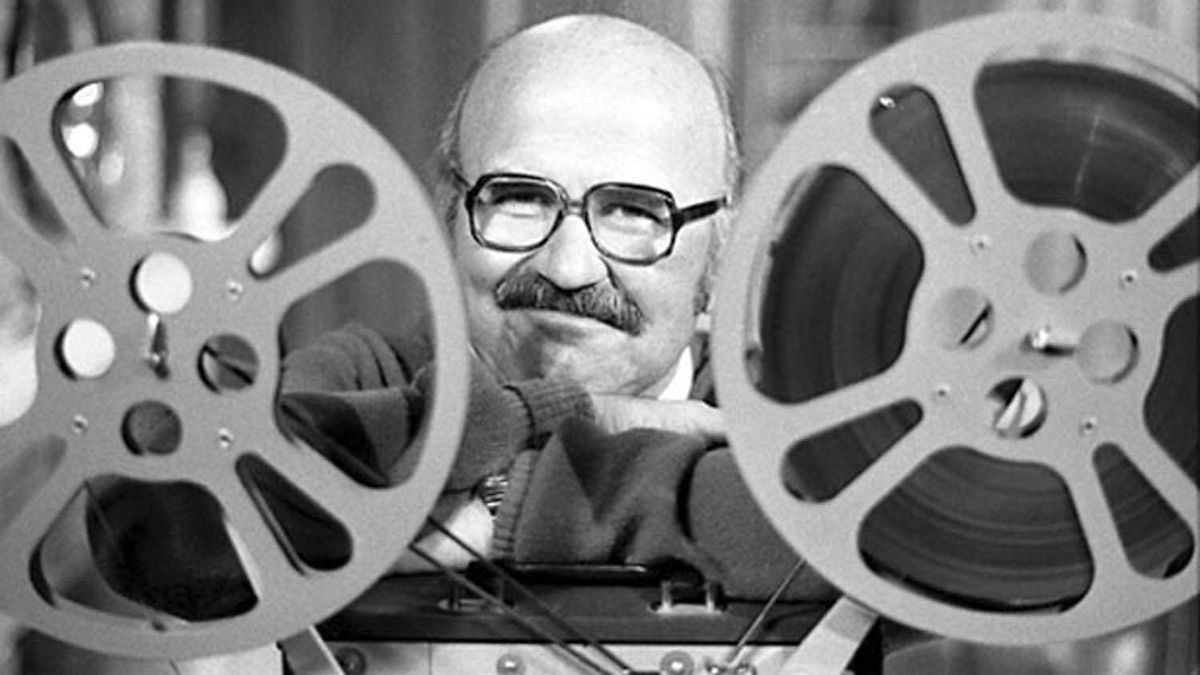 As the man himself would have said, it's "marvelous" to be in the Saturday Toronto Star today with a full-page story on Elwy Yost. Find the feature on page C4 of the Culture/Entertainment section or here on-line for subscribers at theStar.ca.
Between 1974 and 1999 Yost was the pipe smoking, mustachioed host of "Saturday Night at the Movies." The screening of these uncut, uninterrupted gems was a weekly ritual for as many as half-a-million TVO viewers. That was a monster-sized audience for a regional network, on a Saturday night, opposite a national obsession: Hockey Night in Canada.
Yost would introduce a film, share insights with enthusiasm, and then segue to an interview he had conducted with a major Hollywood filmmaker. That show and another he hosted, Magic Shadows, were like home film study courses, our own TCM dozens of years before that Atlanta-based all-movie channel first flickered.
This Saturday at 8 p.m., in his old familiar timeslot, TVO presents "Magic Shadows: Elwy Yost a Life in Movies." The hour-long documentary features many stars Yost interviewed on the series, including a young Mike Myers and an older Henry Fonda. Also featured in the documentary, directed by Karen Shopsowitz, is film critic Leonard Maltin — well acquainted with Yost from the TVO host's annual trips to LA to interview filmmakers.
As Maltin says on the documentary, "I always knew I was talking to a fellow movie lover."
Yost, who passed away in 2011 at 86, had fans far beyond TVO's regional reach. Just ask Elwy's son, Graham Yost. The showrunner behind Justified and The Americans, currently shooting new dramas in England for AppleTV+, took his dad's lessons to heart and spun them into an award-winning career.
Hear more from Graham on his dad Elwy and his own TV projects, including two upcoming series shot in England for AppleTV+, as the special guest this week at brioux.tv the podcast:
Magic Shadows, Elwy Yost: A Life in the Movies premieres in the host's familiar time slot: Saturday at 8 p.m. on TVO.