Are you finding the buttons wearing out on your remote? Soon there will be nothing left but a stick and a battery as broadcasters and streamers keep piling it on. As always, please keep checking back as new shows will be added throughout the month. UPDATED MARCH 14
TUES/MARCH 1
POSTPONED!! David apparently didn't have any enthusiasm for the first cut of this project and pulled the show at the last minute: The Larry David Story (HBO; Crave). The 74-year-old Curb Your Enthusiasm and Seinfeld co-creator sits down with his pal Larry Charles for four hours of truth in this two-part documentary.
State of the Union Address (Various networks).
WED/MARCH 2
Big Brother Canada (Global). Sixteen diverse new houseguests, from BC to the Maritimes, unmask and foul up the Big Brother house in this 10th season. Arisa Cox is back as host.
THURS/MARCH 3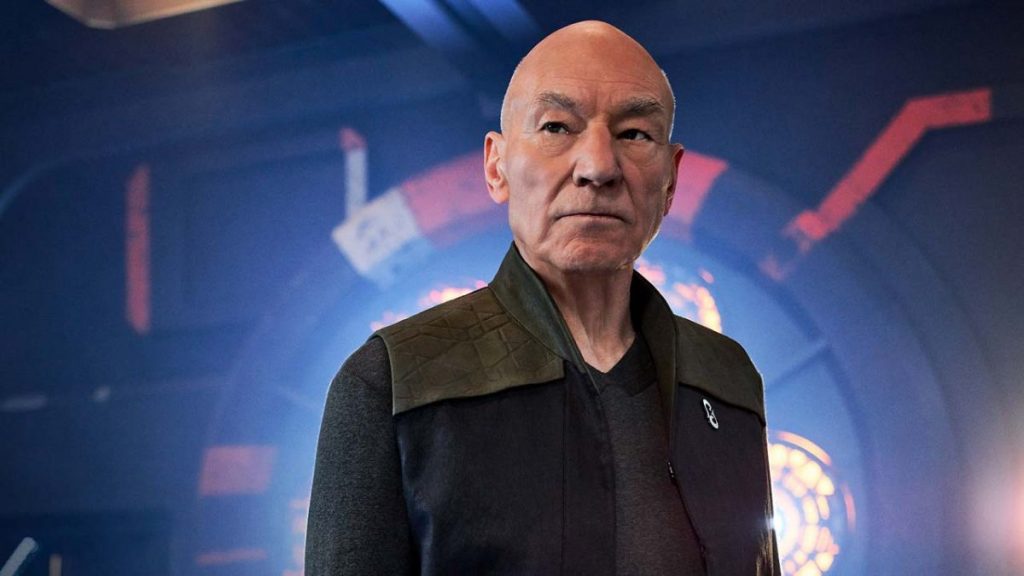 Star Trek: Picard (Paramount+, CTV Sci-Fi Channel and Crave). The Captain is back after what seems several light years since the series premiered for a second season. Patrick Stewart, Alison Pill, Jeri Ryan and Brent Spiner are all back and joined by Evan Evagora and special guests Whoopi Goldberg (as former Star Trek character Guinan) and John de Lancie (Q). Look for plenty of time travel. New episodes can be beamed up every Thursday.
Gaming Wall Street (HBO Max, Crave). A two-part documentary that looks into the monkeybusiness going on these days in stock trading, particularly with the short squeeze play with GameStop. Narrated by Kieran Culkin.
Dicktown (FXX; Hulu). This adult animated comedy from David Rees and John Hodgeman looks at a former kid detective, who now and adult and tamed with a former bully, is still solving cases for teens. Two short stories per episode.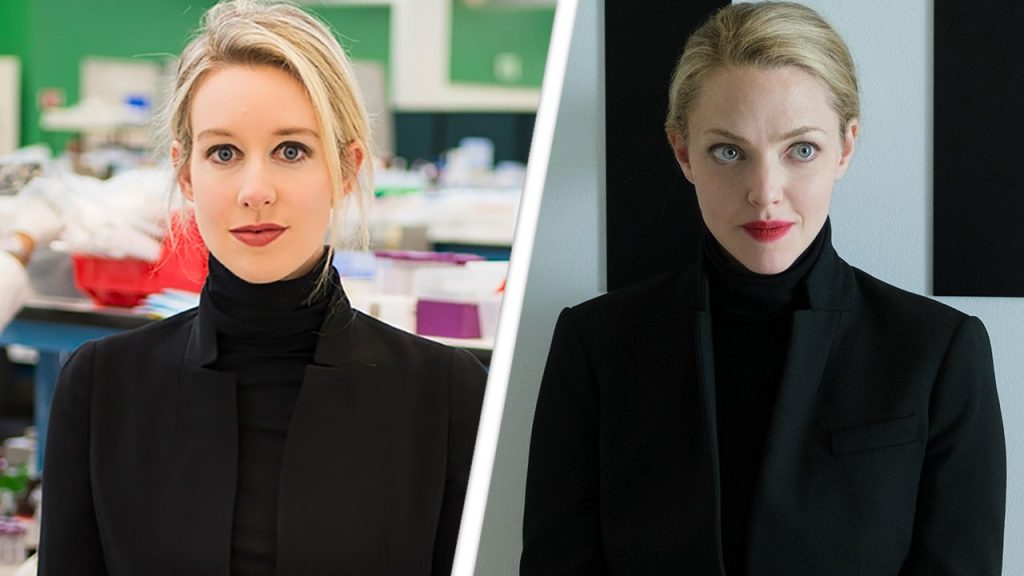 The Dropout (Hulu). Another take on that phony pharma princess Elizabeth Holmes, who tricked rich people into buying into her fake blodd test machine. Amanda Seyfied stars as Kabuki CEO in a role that was originally supposed to go to SNL's Kate McKinnon. William H. Macy, Stephen Fry, Laurie Metcalf, Alan Ruck, Sam Waterston, Mary Lynn Rajskub, Michael Ironside, and Elizabeth Marvel also star with former New Gorl creator Liz Meriwether the surprise showrunner. Starts with three peiosdes, then once a week.
Joe vs Carole (Peacock). Did McKinnon ditch The Dropout to do this eight-episode fictional take on Joe Exotic and Carol Baskin, the Tiger King pair? Kyle MacLachlan, Dean Winters, Sam Keeley, Nat Wolf, and William Fichtner also star.
Our Flag Means Death (HBO Max; Crave). A new comedy series loosely based on a real 18th century pirate. Rated aRrrrrr!Rhys Darby (Flight of the Conchords) stars as the gntleman swashbuckler with Ewan Bremner, David Fane, Nat Faxton, Fred Armisen and Leslie Jones among the mutinous crew. Ten episodes, with three dropping to start, then one every Thursday.
The Problem with Jon Stewart (AppleTV+). Switches from a monthly to a weekly format.
FRI/MARCH 4
Lucy and Desi (Amazon Prime Video). Remember all the whining about how Nicole Kidman couldnt play Lucille Ball in Being the Ricardos? First time director Amy Poehler avoids that by using all kinds of archival footage, including home movies, of the real Lucille Ball and Desi Arnaz in this critically acclaimed documentary. Fatures commentary from the couple's daughter Lucie Arnaz Luckinbill and son Desi Arnaz Jr., Normal Lear, Carol Burnett and Bette Midler.
Pieces of Her (Netflix). Thius eight episode series stars Toni Collette as a southern speech pathologist haunted by family secrets and a violent act at a local diner. Jessica Barden, Omari Hardwick, Calum Worthy, and Terry O'Quinn also star.
SAT/MARCH 5
Hockey.
SUN/MARCH 6
37th Independent Spirit Awards (Hollywood Suite; IFC/AMC+). Real life couple Nick Offerman and Megan Mullally host the coolest and usually funniest of the award shows, which is back in a giant tent near Venice Beach in Los Angeles.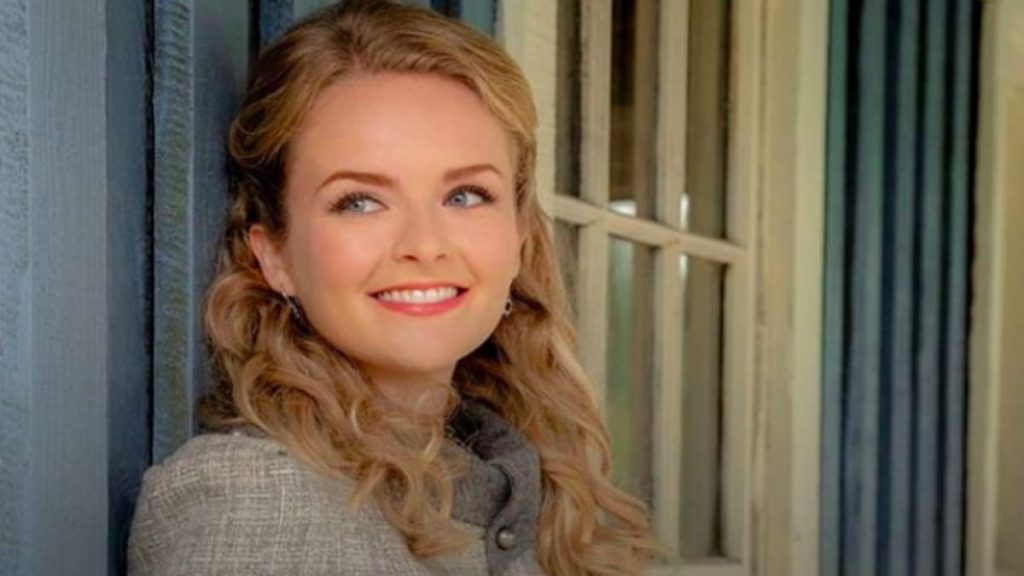 When Calls the Heart (Super Channel Heart & Home; Hallmark Channel). Good news for "Hearties" as the frontier romance returns for a ninth season. Vancouver actress Amanda Brooks (Dr. Faith Carter) helps set up the new season on brioux.tv the podcast.
Shining Vale (Starz; Crave). Courteney Cox is back as Pat, a former wild child who once wrote a bestseller about her drug-fueled past. Now she's sober and boring, cheating on her husband (Greg Kinnear) and ignored by her teens. The solution seems to be a big move to the 'burbs, will her ghosts from the past catch up with her? Mira Sorvino and Judith Light also star in this eight-episode horror-comedy. Starts with two episodes then once a week on Sundays.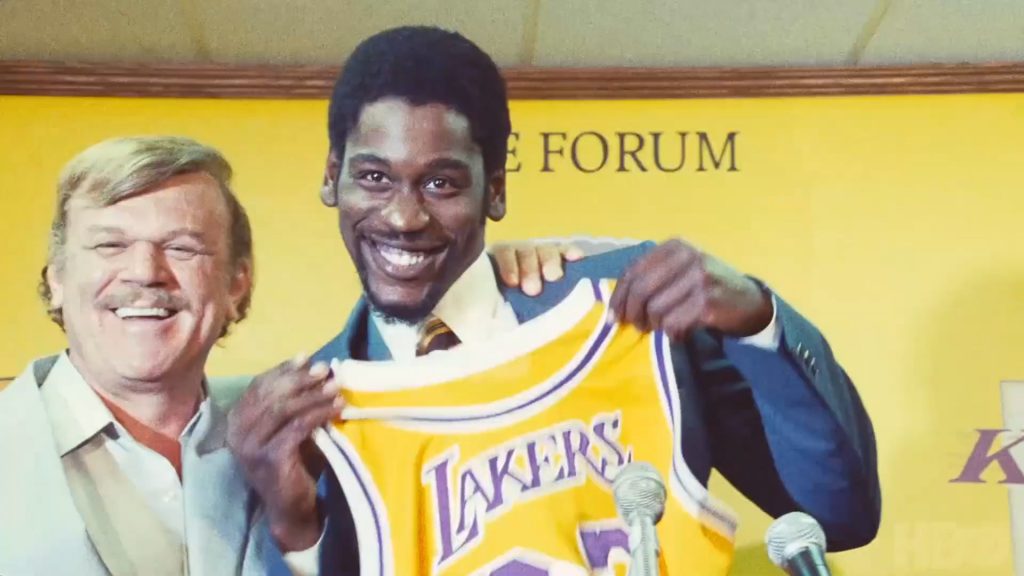 Winning Time: The Rise of the Lakers Dynasty (HBO; Crave). The Los Angeles Lakers were a high scoring dynasty in the '80s, led by stars such as Magic Johnson and Kareen Abdul-Jabbar. This 10-episode series stars John C. Reilly as flamboyant Laker boss Jerry Buss; Sally Field as his accountant/mom Jessie Buss: Tracy Letts, Adrien Brody and Jason Segal as head coaches Jack McKinney, Pat Riley and Paul Westhead and Quincy Isaiah, Solomon Hughes, Delante Desouza and DeVaughn Nixon as star players Johnson, Abdul-Jabbar, Michael Cooper and Norm (son-of-DeVaughn) Nixon. From executive producer Adam McKay. New episodes drop every Sunday.
The Courtship (NBC). NOTE: This series opened so low it has already been yanked off NBC and bounced over to the USA Network. This series, more of a 19th century version of The Bachelorette, is "A journey where swiping is out and courting is in." It all takes place in a castle in Regency England. Sixteen suitors show off their fencing and other skills for one lady. O behave!
Transplant (NBC). The Canadian-made hospital drama begins its second season in the US.
MON/MARCH 7
2022 Academy of Country Music Awards (Amazon Prime Video). Even live award shows are moving to streamers, including this former CBS staple.
TUES/MARCH 8
The Thing About Pam (NBC). Renée Zellweger makes her broadcast TV debut in this short series based on a real-life 2011 murder. Josh Duhamel, Glenn Fleshler, Judy Greer, Katy Mixon, and Sean Bridgers. NBC parks New Amsterdam for six weeks to play this crime drama.
WED/MARCH 9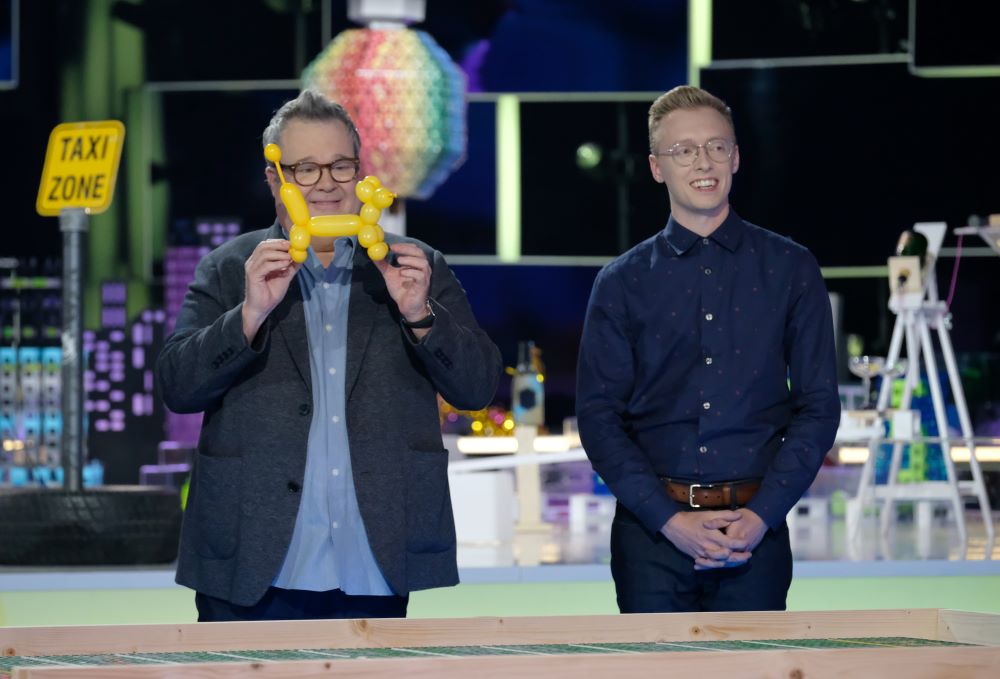 Domino Masters (Fox).. OK, you've seen Lego Masters. Can you take the heart-pounding excitement of Domino Masters?? Former Modern Family scene stealer Eric Stonestreet hosts this reality competition that features teams of domino enthusiasts facing off in an unbelievable domino toppling and chain reaction tournament.
The Andy Warhol Diaries (Netflix). Ryan Murphy flips through posthumously published diaries and produces this six-part look at the soup can artist.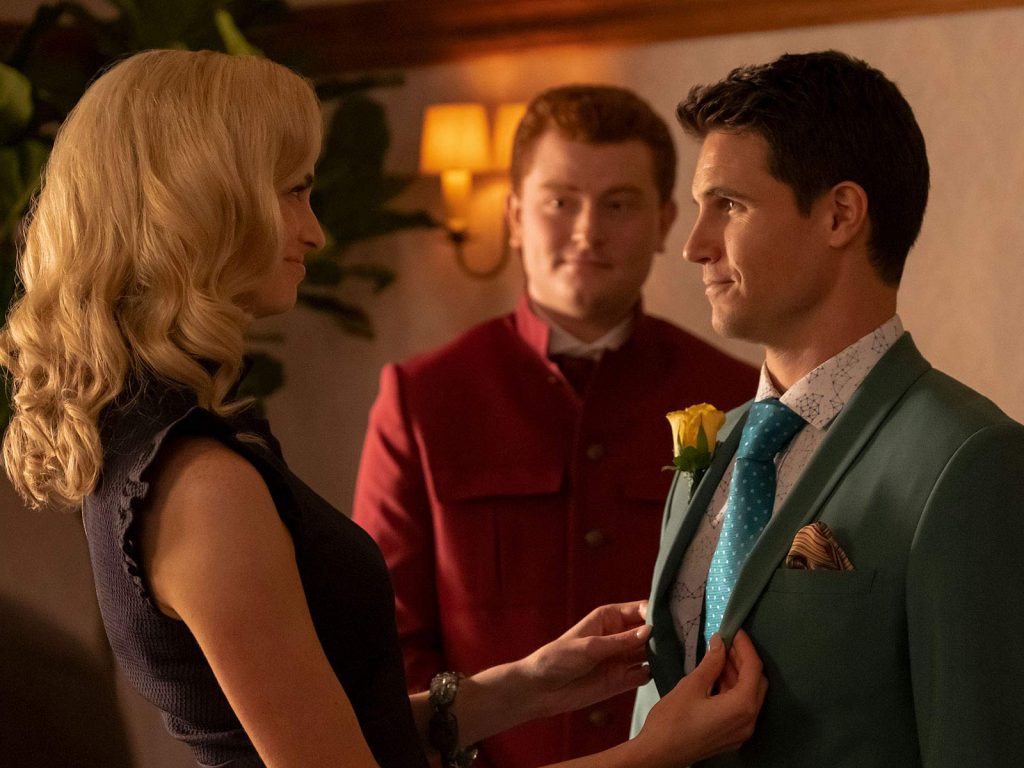 Upload (Amazon Prime Video). Created by Greg Daniels (The Office) and shot in Vancouver, this sci-fi comedy looks at a world where 3D printers can replicate virtually anything — including people. Robbie Amell stars as Nathan, with Andy Allo, Kevin Bigley and Allegra Edwards in support. "We had a great time making it, despite the many weeks of quarantines in Canadian hotel rooms," said Daniels in a note to reporters.
Returning: Survivor (CBS, Global); The Masked Singer (Fox, CTV).
THURS/MARCH 10
Bust Down (Peacock). Lorne Michaels is behind this comedy set at a casino with Jak Knight, Langston Kerman, Sam Jay, and Chris Redd starring in dead-end jobs. All six episodes stream today.
Returning: Desus & Mero (Showtime, Crave).
FRI/MARCH 11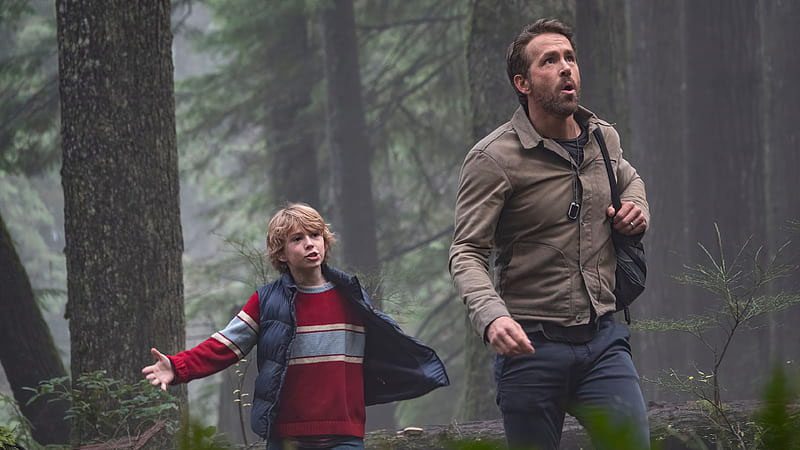 The Adam Project (Netflix). Ryan Reynolds re-tams with director Shawn Levy in a sci-fi feature about a guy who travels from 2050 back to 2022 in search of his missing girlfriend. Along the way he runs into his pre-teen self, thus screwing with the space-time Doctor Who rule breaking thingy. Jennifer Garner, Mark Ruffalo, Zoe Saldana, and Catherine Keener also star.
The Last Days of Ptolemy Grey (Apple TV+). Samuel L. Jackson stars as an ailing man on the brink of dementia. He is assigned to a new caregiver, an orphaned teenage boy (Dominique Fishback). A treatment for his dementia triggers some shocking memories perhaps best left unremembered.
MON/MARCH 14
Scott's Own Vacation House (HGTV). Vacation House Rules host Scott McGillivary turns a personal project into this four-part series. He buys and renovates a waterfront property in the Kawarthas with three rental cottages in dire need of renovations. How much can he accomplish with a budget of $600,000?
TUES/MARCH 15
Farmhouse Facelift (HGTV). Fix-it siblings Carolyn Wilbrink and Billy Pearson are back with more farmhouse renovations in the southern Ontario area. Episode One finds the duo re-doing a 150 year old farmhouse and are rewarded with tears of joy from the nana of the house.
Phoenix Rising (HBO; Crave). Actress Evan Rachel Wood (Westworld) talks about being a survivor of domestic violence in an effort to impower others to pursue justice in a culture that instinctively blames women. The two-part docuseries concludes the same night.
Frontline (PBS). "Putin's Road to War" is a timely look at how a growing conflict with the West led to Vladimir Putin's war on Ukraine. To be followed by a rebroadcast of "Putin's Way," which looks at allegations of criminality and corruption that have accompanied Putin's reign in Russia.
Returning: Mr. Mayor; Young Rock (NBC)
WED/MARCH 16
Bad Vegan: Fame, Fraud, Fugitives (Netflix). This true-life tale about Sarma Melngailis, a.k.a. the "Vegan Bernie Madoff." Melngailis went from being the queen of the veggie cuisine scene to a fugitive after meeting a murderous con man. Four episodes.
Beyond the Edge (CBS). Nine celebrities, including Ray Lewis, Craig Morgan, Metta World Peace, Paulina Porizkova, Mike Singletary and Jodie Sweetin, ditch their Hollywood lifestyle to test themselves in the dangerous jungles of Panama.
THURS/MARCH 17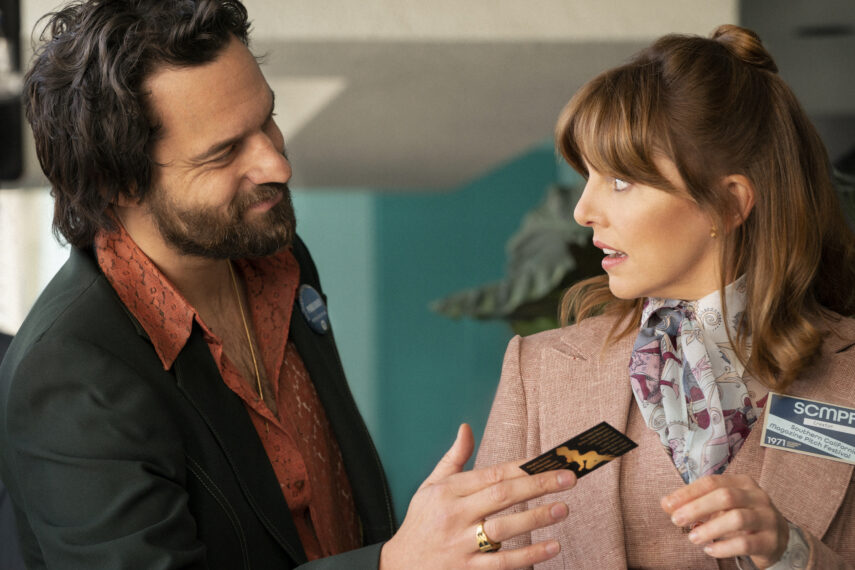 Minx (HBO Max; Crave). Set in the '70s, this 10-episode series stars Ophelia Lovibond as Joyce, a young feminist who teams up with a publisher (Jake Johnson from New Girl) to create the first erotic magazine for women. Starts with two episodes than once a week on Thursdays. From Ava DuVernay.
Welcome to Flatch (Fox). A single camera comedy that follows four people around, Modern Family stype, as they settle in a small midwestern town. Seann William Scott, Aya Cash, Sam Straley, and Taylor Ortega, plus newcomers Chelsea Holmes and Krystal Smith star. Loosely adapted from a British mocumentary
Master Chef Junior (Fox). Remember this? The kids are back after a two-and-a-half-year pandemic pause.
FRI/MARCH 18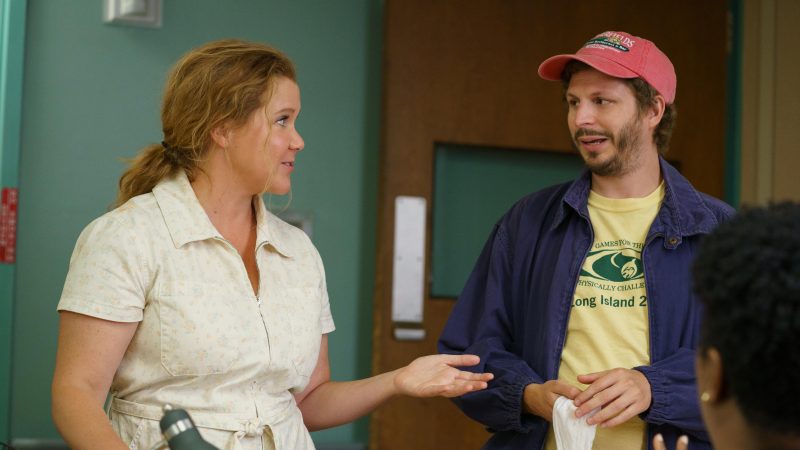 Life & Beth (Hulu). Amy Schumer is creator, writer, director and star of this comedy about a well-off Manhattan wine distributor with a questionable past. Michael Cera, Michael Rapaport, and Laura Benanti also star. All 10 episodes stream today, the way God intended it.
Deep Water (Prime Video). Ben Affleck and Ana de Armas (once romantically paired in real life) star in this erotic thriller as Vic and Melinda Van Allen, a New Orleans couple whose marriage is in deep trouble. Things get dark as Melinda's lovers start to go missing. Directed by Adrian Lyne.
"The Water Walker" (Crave). This Canadian documentary follows 15-year-old Autumn Peltier, who advocates for clean drinking water in Indigenous communities around the world. The Manitoulin Island crusader even takes her case to the United Nations in New York.
"Dune" (Crave). The Oscar-nominated sci-fi remake from Canadian director Denis Villeneuve makes its home TV debut. The cast includes Timothée Chalamet, Zendaya, Rebecca Ferguson, Oscar Isaac, Jason Momoa, Javier Bardem, and Josh Brolin (Sicario).
SUN/MARCH 20
Step Into… The Movies With Derek and Julianne Hough (ABC). The high-stepping siblings from Dancing with the Stars jump into scenes from some of their favourite movie musicals.
MON/MARCH 21
American Song Contest (NBC). Contestants from all 50 US states and five territories — singles, duos and groups — perform original songs. Snoop Dogg and Kelly Clarkson host this live competition.
TUES/MARCH 22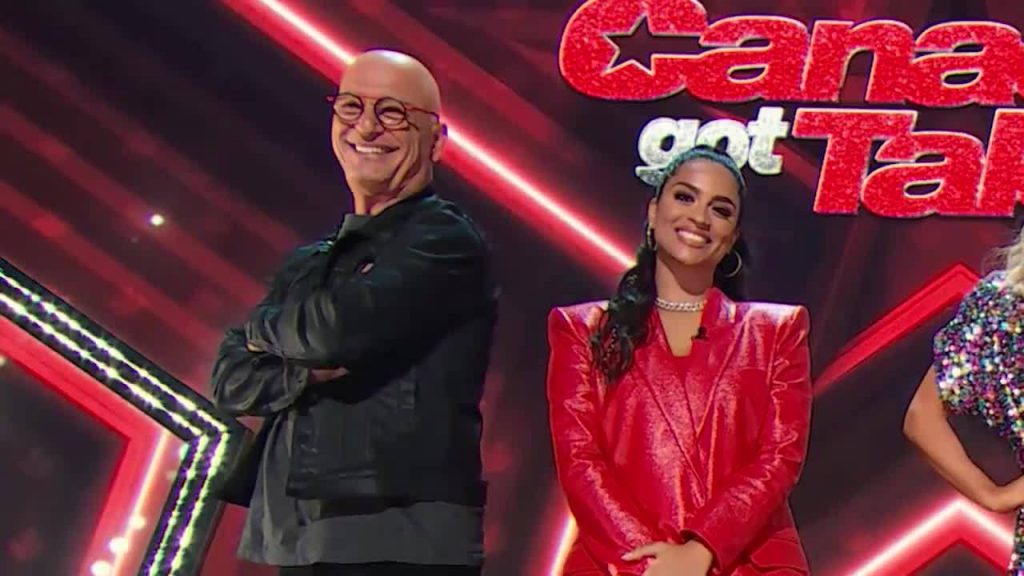 Canada's Got Talent (Citytv). There's a grand prize of $150,000 at stake as singers, dancers, illusionists and other talented Canadians try to impress judges Howie Mandel, Lilly Singh, Kardinal Offishall and Trish Stratus. Country singer Lindsay Ell hosts.
iHeart Radio Music Awards (Fox). Live.
WED/MARCH 23
Clive Davis: Most Iconic Performances (Paramount+). This four-part music and interview series features the famous music producer in conversation with Tina Turner, Aretha Franklin, Bruce Springsteen, Oprah Winfrey, Alicia Keys, Jay-Z and many others. There is also concert footage showcasing the Notorious B.I.G., Paul Simon, Prince, H.E.R., Aretha Franklin, Rod Stewart, Bee Gees, Joni Mitchell, Ray Charles and Willie Nelson, and Queen.
FRI/MARCH 25
Lizzo's Watch Out for ther Big Grrrls (Amazon Prime Video). This eight episode unscripted series finds Lizzo auditioning Big Grrl dancers to accompany her on a world tour. Choreographers Tanisha Scott and O.G. Big Grrrls Chawnta' Marie Van, Shirlene Quigley and Grace Holden are in on the selections.
SUN/MARCH 27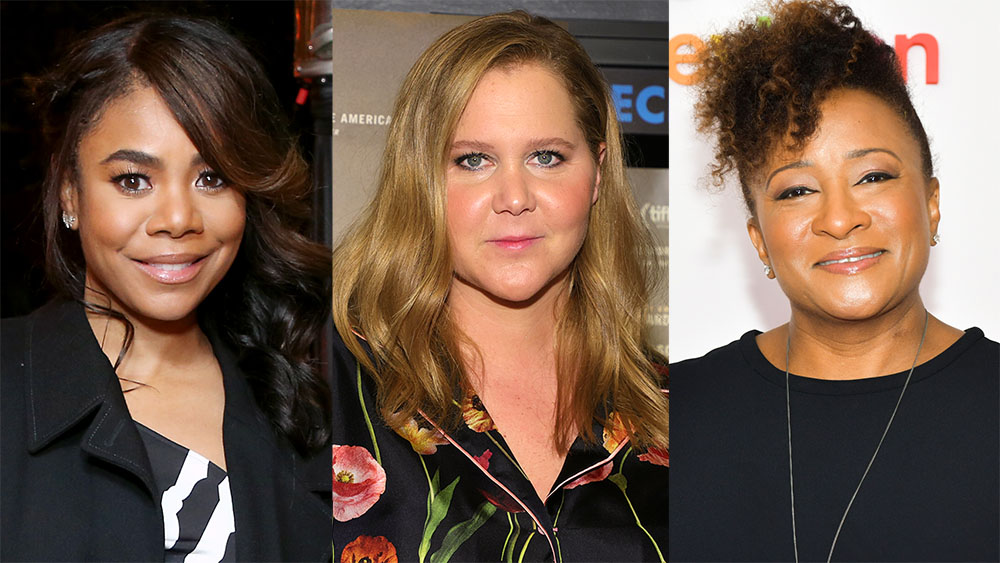 94th Annual Academy Awards (ABC; CTV). Regina Hall, Amy Schumer, and Wanda Sykes host as Hollywood's big night moves back into the Dolby Theatre.
THURS/MARCH 31
Julia (HBO Max; Crave). Sarah Lancashire (Happy Valley) plays Julia Child in this eight episode series about the legendary TV chef. David Hyde Pierce (Frasier) plays her husband in a series that's as much about their marrage as it is about the roots of public television in the US. Another Frasier alumnus, Bebe Neuwirth, Brittany Bradford, Franz Kranz and Fiona Glascott round out the cast. Eight episodes, opening with three with subsequent episodes dropping on Thursdays.
Topline  (CBC Gem). This digital dramedy from Shaftesbury stars Cyrena Fiel as Tala, a shy Toronto singer-songwriter with a growing on-line following. Suddenly she gets an invitation to record from a mysterious music production team. Can she go for her dreams and not alienate her recently widowed Pilipino father who wants her to become a nurse? A diverse cast and a pretty cool opening number rocks the pilot episode. From creator/writer/director Romeo Candido, who also wrote the series' 13 songs.