"The biggest impact on renovations in th last few years has been the cost of everything."
So says handyman host Scott McGillivray. His latest series, Scott's Own Vacation House, just premiered on HGTV (and can also be streamed on Stack TV). He also can be heard now as the latest guest on brioux.tv the podcast; just click on theblue and white arrow above.
After renovating other cottages for clients on Vacation House Rules (back for a third season in April on HGTV), Scott bought his own waterfront property just before COVID hit in 2019. The stretch of land on the Kawarthas, near Peterborough, Ont., consisted of four lots, each with 100-feet of frontage. There were structures on each lot, including a boathouse and a children's playhouse. All needed renovating after sitting for 40-plus years.
In the first episode, the guest cottage is tackled first. McGillivray, with help from designer associate Debra Salmoni, converts the drab structure into a cool beach house, complete with surfboards in the entranceway and a stunning view of the lake.
There's also a portico out front made from a 100-foot tall white pine that was wavering dangerously close to the entrace of the cottage. McGillivray had it cut down; watching the guy with the chain saw shimmy up the tree one of the highlights of the opening episode. As luck would have it, an 86-year-old gentleman at the end of the street happened to run his own saw mill. He cut massive posts out of the tree trunk — a step that would have taken months otherwise — enabling McGillivray to go from pine to portico.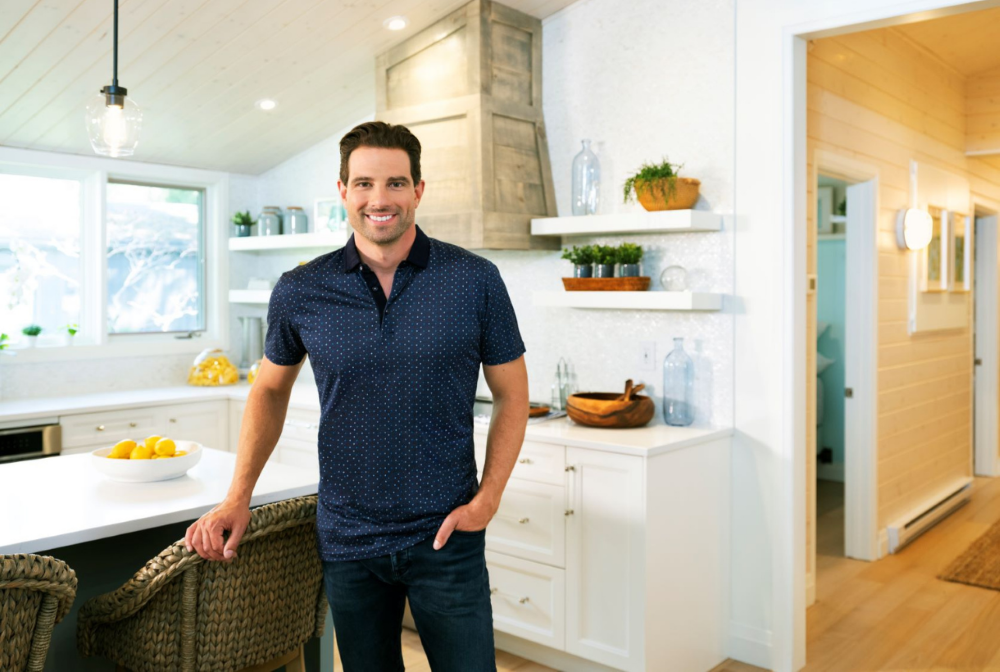 Not that McGillivray did not run into his own scheduling headaches. With rising costs and shipping delays as the pandemic lingered, Scott calculates he went 20 per cent over budget on the project. That's a significant jump, but, given the market for cottage rentals in Ontario, he's confident it was still a great investment.
You can listen as McGillivray gives real estate tips and shares other practical suggestions about cottage renovations and planning by following this link to the entire podcast.