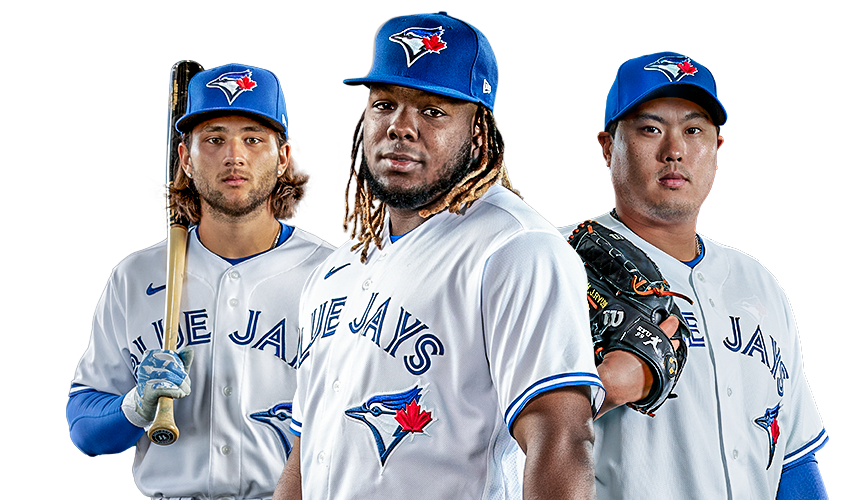 While Global's Survivor topped the Top-30 chart for the second week in a row, it was the Toronto Blue Jays who charged back before viewers to start a promising new baseball season.
The teams' opening ceremonies on April 8 drew 1,313,000 fans on Sportsnet National, landing at No. 6 for the week of April 4-10. Three Jays games that first weekend averaged over 1.2 million viewers, landing in 10th spot on the Numeris Totals 2+ chart.
Otherwise it was a familiar list of hour-long simulcast imports. Here's what landed in Numeris' weekly list of Top-10 shows across English Canada, all ages:
Survivor (Global) Wed 1,693,000
The Rookie (CTV) Sun 1,609,000
The Good Doctor (CTV) Mon 1,553,000
Blue Bloods (CTV) Fri 1,523,000
Station 19 (CTV) Thurs 1,324,000
Blue Jays Opening Ceremony (Sportsnet National) Fri 1,313,000
Grey's Anatomy (CTV) Thurs 1,276,000
CTV Evening News (CTV) MTWTF 1,256,000
Magnum PI (CTV) Fri 1,242,000
Blue Jays Baseball (Sportsnet National) FSS 1,207,000
Transplant was once again the most-watched Canadian scripted original, in 14th place with 1,096,000 CTV viewers. Murdoch Mysteries also made the national list at No. 30, drawing 821,000 on CBC. Two episodes of Global's Big Brother Canada charted in 26th and 27th place, with the reality series drawing 889,000 on Wednesday and 848,000 on Monday of that week.
Canadian-made did better for the week in Toronto Hamilton, with Murdoch No. 21, Island of Bryan at 23 on HGTV and Hudson & Rex at No. 25 on Citytv Ontario. Canada's Got Talent did best in Vancouver-Victoria, landing in 14th spot for CKVU.
More sports entries in the Top-30 included Sportsnet National's Hometown Hockey Leafs broadcast, at No. 12 with 1,121,000 viewers on a Monday night. The Hometown series has benefitted this season from a shift to Mondays instead of Sundays (a resurgent Lefs team hasn't hurt). Sportsnet National'sa half of the Hockey Night in Canada take also charted, with the Saturday night Prime opener in 18th overall with 1,055,000 viewers. The Sportsnet Ontario take from that Blue Jays opening ceremony broadcast also charted, in 22nd place with 962,000 viewers.
In Toronto-Hamilton, it was a Top-5 sweep for sports, with that Blue Jays opening ceremony in first place, then Leafs (a Tuesday night TSN game), Jays, Leafs Leafs.
City saw all three Chicago simulcast imports hit their usual mid-30 marks, led by Chicago Fire in 11th with 1,128,000 viewers. That week's Saturday Night Live, hosted by Jake Gyllenhaal, drew 1,024,000 Global viewers, earning a 19th place finish.
In francophone Quebec it was la meme chose: No. 1 District 31 on SRC (1,670,000) and
No. 2 Star académie 2022 on TVA (1,581,000).